Neil Sweeney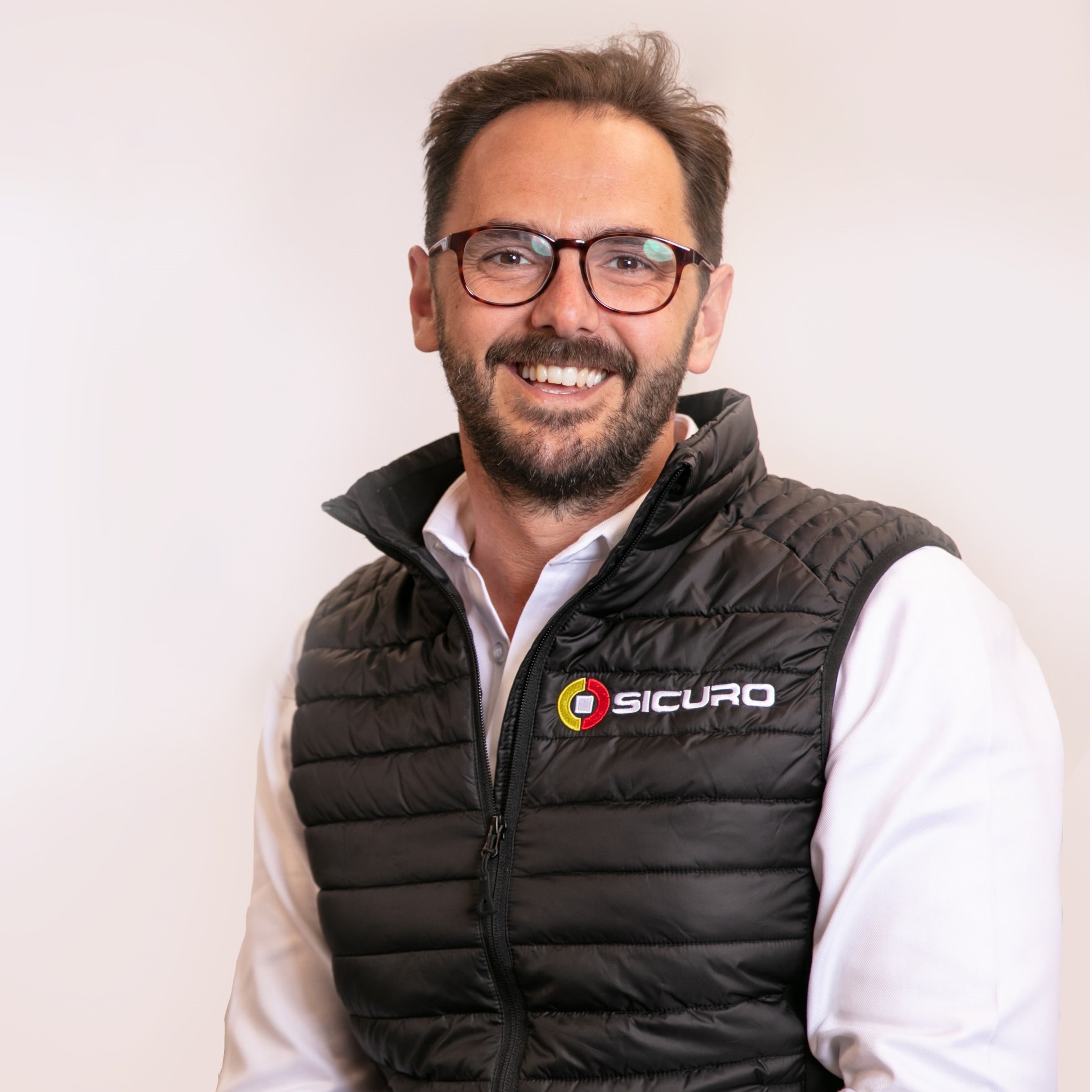 Neil Sweeney
Managing Director,
Sicuro
Neil Sweeney is the Managing Director and Co-Founder of Sicuro. He began his career working as a commercial property agency surveyor for over 15 years for a regional commercial property agency. Neil identified a demand for cost-effective and efficient security to support the construction and vacant property industry in 2012. Neil's no-nonsense approach to business has led to Sicuro becoming a leader in construction site and vacant property security.
Articles by Neil Sweeney
When we talk about security, people are often quick to jump to conclusions and picture bouncers, heavy steel doors and alarms that go off as soon as a door is opened. Access control is in fact one of the most common and least invasive methods of adding extra security to a home, communal or business premises – controlling who is able to enter a space based on the use of entry codes, key fobs, and/or access cards. Communal flats and office blocks are where access control is often an important factor in keeping the building secure, though private residences also have their own lowkey methods of access control with burglar alarms and personalized codes. With that said, what is it that makes access codes so effective across so many spaces – and why are they so important in today's society? Benefits of access control Every time you visit an office space, enter a block of flats, or drive into a gated community, you will likely be faced with restricted access and a code pad – plus a button to ring through if you are a visitor. This is a prime example of access control, whereby the owner of the premises has installed a gate or security door which requires a code to enter from the outside. Pressing the request button puts you through to a controller who can then either grant access or deny access. The primary benefit of access control is that it ensures that a space remains secure Some of these code pads have cameras so that the controller can see the visitor – some just have a microphone and speaker. The primary benefit of access control is that it ensures that a space remains secure – only visited by those who are granted access. This restriction helps to keep residents and property safe, not only deterring burglars but ensuring that they are unable to gain entry without permission. Access control panels Some of the examples of access control panels in use include: Private car parks, granting access to employees or residents or paying guests based on the location. Communal buildings and flat entranceways, granting access to residents. These kinds of access control panels will have multiple buttons, one for each flat so that guests can buzz and speak to their contacts. Offices, granting access to employees and their guests. Another key benefit of access control is that entry and exit data can be tracked Another key benefit of access control is that entry and exit data can be tracked, and data can be used for anything from tracking the use of a building, to understanding and logging when individuals have entered and left the premises. For those who have ever watched a Detective drama, you will know how crucial this kind of data can be to determining alibis! Replacing lost keys Inhouse, this can also be useful in identifying who is around when an incident occurs, and in ascertaining how many people are in the premises in the event of a fire or emergency situation. On top of knowing when individuals are accessing certain spaces, access controls can also be used to restrict access to spaces during certain time periods – for example at the end of a shift, or overnight. This is most often found in commercial spaces and car parks, as private residences will grant access at all hours to residents. Access control plays an important role in security and can impact everything from your insurance bills and insurance cover to the amount you spend on replacing lost keys. By keeping certain spaces restricted, only granting access to those who are supposed to be there for work or through their private residence, you are able to keep individuals safe and protect them from the effect of theft. Preventing unlawful access Access control is particularly crucial in tracking the movement of employees should an incident occur In a workspace, access control is particularly crucial in tracking the movement of employees should an incident occur, as well as making the life of your team much easier in allowing them to move between spaces without security personnel and site managers present. It can also reduce the outgoings of a business by reducing the need for security individuals to be hired and paid to remain on site. For a private homeowner or flat owner, access control is what grants you the privacy and security that you deserve in your own space. Whether the control is placed on the outside of a bin store, car parks, communal entrance way or your own personal flat, creating barriers to prevent unlawful access can make a private residence more appealing to tenants or homeowners, and can also provide information and data about who has entered a building and when. Vacant property security The value of access control is that there are a range of solutions according to your budget, your requirements, and the way that you intend to use access control across your site or inside space. For the most part, access control is considered to be a cost effective way of increasing security, cutting back on personnel while ensuring that access is only granted to those who are supposed to be a specific space. The value of access control is that there are a range of solutions according to your budget According to construction site and vacant property security company Sicuro, access control systems with a built in camera are becoming increasingly popular, particularly on the exterior of a building when it comes to granting access to visitors – as those inside can see who is asking to be let in. Managing access control Meanwhile, across inside workspaces and sites, access control managed by pin numbers or fingerprints is often sufficient. Access control is an important part of modern security, ensuring that everywhere from office spaces to private residences are protected from unwanted or unlawful visitors. For the most part, access control is managed automatically, tracking and storing data on who has entered and exited a specific space and at what time – though some examples are tracked and managed manually (for example in a school reception or private residence).
Construction site theft can cause project delays, property damage and loss of profit for companies in the construction sector. It is imperative to deter thieves from targeting construction sites with the help of construction site security. Here, we look into the various security options and how they can help protect your firm from the threat of a break-in. Construction theft has soared during the COVID-19 Pandemic Construction site theft is an ever-increasing problem in the UK, costing the industry an estimated £800 million ($1,040 million) per year. Unfortunately, this type of crime has accelerated further throughout lockdown by an estimated 50% due to the abandonment of construction sites across the UK. With many uncertainties around a potential second wave in the UK, it is time for construction firms to enhance their security strategies to help prevent thieves from becoming opportunists on construction sites. Why are construction sites 'easy' targets? Construction sites can easily be targeted, as they typically lack adequate security loss prevention practices. The most popular security-related issues that are leading causes of construction site theft are: Poor overall site security Multiple pieces of equipment sharing the same keys Easy access to open cabs Unsecured sites, particularly at night and over weekends Lack of product identification systems If you do not want your site becoming a costly statistic, you might want to try implementing some or all of these preventive measures. Strengthen your perimeter Putting a clear boundary around a construction site will help to prevent youths and members of the public from inadvertently wandering onto the site. To stop opportunist thieves in their tracks, you will need to go one step further by erecting robust fencing and concrete blocks along with signage warning intruders about the consequences of trespassing. Putting a clear boundary around a construction site will help to prevent youths and members of the public from inadvertently wandering onto the siteIf potential trespassers can see that it would be too challenging to attempt a break-in, then they will look elsewhere to find another construction site which is not as well secured. Lock away valuable tools When considering the vulnerabilities in your construction site, it pays to think about this from the perspective of a criminal. What is it exactly that they are looking for? What can a thief steal easily to make money if they were to remove something from your site? Unfortunately, many construction firms do not lock away their tools, materials or vehicles properly, which makes them an easy target. Ensure valuable tools and materials are locked away and are not left unsecured or lying around. Criminals are mostly interested in scaffolding, bowsers and other valuables that are quick to sell on, so it is important to have a strategy in place to keep these locked away, safe and securely. Put tracking devices in your equipment If you are unable to securely lock away valuable tools, then modern technology makes securing equipment easier than ever before. Tracking devices can be installed onto vehicles and equipment; if any thief is unwise enough to steal from the site, site owners will be able to provide the location to the police who will be able to follow this up. Site owners should also engrave company identification numbers on valuable tools, equipment and vehicles so that it can easily be identified and will serve as proof who it rightly belongs to. Invest in CCTV Closed Circuit Television, otherwise known as CCTV, is renowned for being one of the most effective deterrents for thieves, especially when it comes to construction and building sites.The items that criminals steal from sites are notoriously hard to trace The items that criminals steal from sites are notoriously hard to trace, but if you have CCTV, there is a chance that you can capture clear footage to help bring criminals to justice, such as footage of the vehicle used and the car licence plate. CCTV cameras can help to oversee every inch of a construction site, and can even be hidden out of sight where required. Step up with regular site patrols With a wide range of security monitoring methods available, stepping up on regular site patrols can help to keep track and respond to any criminal activity taking place on your site. Traditional site patrols can be carried out on a schedule by professional SIA-approved security agents. With the presence of guards patrolling a construction site, any criminals in the area will be deterred to force entry onto the site. Schedule supply deliveries on an as-needed basis To prevent an excess of supplies 'sitting around' on the site, construction site managers should instead order what is needed at the time, so that valuable materials are not left around waiting to be stolen for weeks at a time. Good planning and excellent communication between the team will be required so that projects are not delayed, but planning accordingly will help to reduce the chances of theft on a construction site. Drone surveillance As technology becomes more and more advance, drone surveillance may soon be a security option that many construction sites could benefit from.Many construction firms in the UK are using drone services to provide aerial images, and are seeing huge cost savings by either purchasing and operating their own drones or by hiring out the work to a company equipped to provide imaging.As technology becomes more and more advanced, drone surveillance may soon be a security option With surveillance drones already handling tasks like mapping and surveying of construction sites, one day they may be able to patrol construction sites at night, equipped with motion sensors and infrared or night vision cameras; They could be automatically deployed from a charging station and fly along a pre-programmed route at regular intervals. One to keep an eye on for the near future! Construction site security to help protect your site If you are ready to tighten security on your own construction site, then your starting point will be to identify your main vulnerabilities and get in touch with a reputable security specialist.
Experts sections