Michael Clarke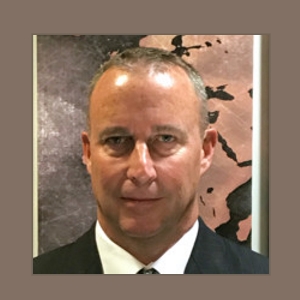 Michael Clarke
CEO,
Archangel Investigations & Protection Inc
Michael Clarke is currently working in the capacity of CEO at private investigations firm, Archangel Investigations & Protection Inc. He is an alumnus of the prestigious Eastern Connecticut State University.
News mentions
Meesons, one of the UK's leading specialists in entrance control, has strengthened its commercial team as part of its ongoing business expansion. Ciprian (Cip) Cioclei, joins as Business Development Manager for London and the South East and has a wealth of experience in the access solutions industry gained over the past 10 years. At Meesons, he will be responsible for developing new business opportunities for the company's renowned products, including Speed Gates and Security Portals for the new build and refurbishment markets. Physical entrance control solutions expert Cip has extensive knowledge of working with system integrators looking for a robust physical entrance control solution Cip has extensive knowledge of working with architects, contractors and system integrators looking for a robust physical entrance control solution, which means Meesons customers will gain from his extensive understanding of this specialist area. Prior to joining Meesons, Cip worked at a global security and entrance systems company. Recent installations and the development of innovative new products at Meesons was a strong signal to Cip that the company was moving forward and was a key player in the entrance control market. Meesons has grown significantly in this market over the last few years with a large number of high profile installations, many in iconic buildings throughout the UK. Construction and engineering major The Meesons team has been strengthened further with the appointment of Nic Cowley as Project Manager for London and the South East. He will work alongside Meesons' existing team of Project Managers. Nic brings with him extensive experience of managing construction projects from call off, scheduling, installation, commissioning and hand over. Meesons customers will benefit from his extensive experience in the construction industry and his proven track record of delivering projects efficiently, on time and within budget. Speed Gate and Security Portal solutions The appointment of these two industry specialists mean that Meesons' customers will continue to receive a joined up approach from the first point of contact, through to handing the completed Speed Gate or Security Portal solution over to the client. "We have strengthened our team in the South due to continued business growth and our pipeline of projects to deliver", said Michael Clark, Chief Operating Officer at Meesons. "We feel it is important to offer our customers an end-to-end solution from first enquiry through to completion on site. Both Cip and Nic bring a wealth of experience with them. Security specifiers that choose Meesons can be assured that they are partnering with the UK's trusted entry control innovator." Entry control solutions Meesons has supplied and installed its Speed Gates and Security Portals into a number of landmark buildings With over 30 years' worth of experience delivering secure entry control solutions, Meesons has supplied and installed its Speed Gates and Security Portals into a number of landmark buildings. This has included recent projects such as 10 South Colonnade, St James Market, Southbank Place, The Scalpel, 1 Canada Square and 2 London Wall Place, all located in the city, along with many other sites across a wide range of sectors throughout the UK. Meesons has recently introduced a number of innovative, first to market products including its C3 and C190-S1 to S3 Security Portals, the first in the world to gain approval to Loss Prevention Standard (LPS) 1175: Issue 7 Security Ratings 1 to 3 and Secured by Design. FPJ140 2SF Security Portals More recent innovations include its FPJ140 2SF Security Portals achieving fire protection and smoke control on both sides of the flat side doors as per the European Fire Resistance norm: EN 13501-2 & EN 1634-1: 2014. Meesons is committed to developing innovative new products where there is a market need, in line with its mission to 'help you keep your premises and staff safe and secure from unauthorized personnel'. Meesons is on target to deliver significant growth during 2019, with strategic plans in place to continue this throughout 2020 and beyond.
Workplaces, schools, hotels, sporting events, entertainment venues and other large –and sometimes not so large – facilities have become headlines in the news for all the wrong reasons: violent attacks. The Safer Solution is an effective training method that addresses public/workplace violence and active shooter incidents – by both alleviating a situation before it ever occurs, and by preparing civilians with appropriate response skills in the case of a crisis developing. The Safer Solution The Safer Solution was developed by Ken Good, Ted Westmoreland, and Michael Clarke The Safer Solution was developed by Ken Good, a Navy SEAL; Ted Westmoreland, an Army Special Forces Medic; and Michael Clarke, an Executive Protection Specialist – who, with their combined training, experiences and unique skillsets, have created a new method to teach individuals and organizations how to sense and assess an environment in order to act on red flags before it's too late. In the event a crisis does occur, the training gives individuals proper skills to have a greater chance of survival as well as the ability to assist others. The Safer Solution provides training so that employees can: Increase situational awareness to allay an incident Identify and communicate threat concerns Protect themselves and others during an active-shooter situation Mitigate imminent and immediate attacks Perform lifesaving first responder actions Prevail overactive shooting situations through well-coordinated evacuation, barricade and engagement drills Training For Crisis Situations "It's tragic and unfortunate, but the facts are that random acts of violence and active shooter incidents are increasing; ignoring these facts is no longer an option" said Michael Clarke, CEO of Archangel and one of the three partners in The Safer Solution. "We don't believe that just telling people to 'run, hide, and fight' is effective training; individuals and organizations need a plan. The Safer Solution empowers people so they can prevent, protect, and prevail against aggressive attacks. Our training provides them with the tools and skills needed to make their work environments and public places safer." The Safer Solution goes beyond the traditional 'run, hide, fight' direction" "The Safer Solution is our strategic partner in helping us design, implement, and maintain our workplace violence and active shooter program. With their guidance we have formulated strong company policy, in-depth training and coaching, and our threat response plan. The Safer Solution goes beyond the traditional 'run, hide, fight' direction. Their comprehensive in-person and online training has aided Randstad in developing and maintaining a comprehensive safety and security program to deal with the real threat of workplace violence." - Corey Berghoefer, Senior Vice President – Risk Management & Insurance, Randstad US. Online Active Shooter Training Course "After having completed the online active shooter training from The Safer Solution, I am confident that this is the training our organization needs to help our staff prepare itself in case an active shooter situation was to arise. The training was interactive, kept me engaged and more importantly increased my knowledge of what to do if I were to ever find myself in that unfortunate circumstance. One of the key elements of the training is what to do after, the information is key, and may save a life." - Rudy Amador, Director Safety, Dole Fresh Vegetables, Inc. The Safer Solution is offered through on-site presentations where the team will come to a location and provide "hands on" instruction, demonstrations and drills. An effective, online e-learning version of the training, complete with videos and self-assessment drills, is also recommended for larger organizations with multiple locations.
Experts sections