Jerry Lenander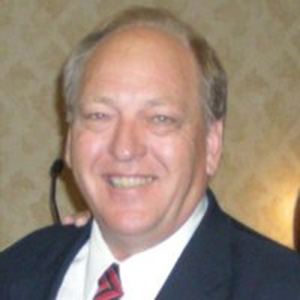 Jerry Lenander
Executive Director,
California Alarm Association  
Jerry Lenander is also the Executive Director/Training Director for statewide apprentice and training program for fire/life safety technicians. He was also the Director of Communication/Membership for Security Industry Association.
News mentions
ISC West educational sessions bring into focus some of the challenges, issues and opportunities faced by systems integrators What will be the hot technology at ISC West 2016 this year? Devices to detect drones, more affordable biometrics, or cameras with 360 degrees of clear vision? You'll probably see some of the above and much more if you're attending the security industry's largest trade show, scheduled for April 6 through 8 at the Sands Expo Center in Las Vegas. For systems integrators, there are many reasons to attend – including targeted educational sessions designed to help companies do business better, expand into new markets, and learn about emerging trends in technology. ISC West educational sessions, produced in partnership with the Security Industry Association (SIA), Silver Spring, Maryland, continue to bring into focus to some of the challenges, issues and opportunities facing today's systems integrators. More than 1,000 exhibitors and some 28,000 attendees are expected at the event this year. Search For Innovations In Products And Services Jon McNamara, Sales Manager for Mijac Alarm, Rancho Cucamonga, California, will be attending the show for the third time, but says his company has been traveling to the exposition/conference for about 10 years. This year, he says Mijac will be looking closely at one leading company's security and video management platform for one of their customers, as well as stopping by the booths of other manufacturers to see what's new or interesting with technology that they might be able to apply to other customers. The six targeted sessions provided by PSA focus on video analytics, IT skill sets, successful systems integration practices and how to assess cyber security efforts from vendor partners "ISC West helps us keep in touch with all our manufacturers' representatives as well as gives us a look at some of the products that may provide us new options with our customers and prospects moving forward," McNamara said. New to ISC West is the Connected Home Pavilion, where show producer Reed Exhibitions is bringing the custom home electronics market to traditional security, including entertainment and control solutions. The Connected Home Pavilion is part of the Connected Security Expo @ISC West, focusing on collaboration and learning about nascent markets, such as the Internet of Things and how it applies to security contractors. Ed Several, Senior Vice President and General Manager for Reed Exhibitions, says the Connected Security Expo is designed to be a breakthrough learning experience for security professionals. Integrator-Centric Specifics PSA Security Network, Westminster, Colorado, continues to participate in the ISC West educational tract, providing sessions that focus on the integration side of the business. Called PSA TEC @ISC the six targeted sessions provided by PSA include business, technical and other topics focusing on a wide range of areas, including video analytics, IT skill sets, successful systems integration practices and how to assess cyber security efforts from vendor partners. The California Alarm Association (CAA), one of the largest charter organizations of the Electronic Security Association (ESA), Irving, Texas, always has a strong presence at the show and is one of the endorsing organizations of ISC West along with PSA Security. Jerry Lenander, Executive Director of CAA, says several important CAA-sponsored events will be held during the show, including the Alarm Industry Research and Educational Foundation (AIREF) Golf Tournament, SIA/ISC Love Security reception at the Venetian Rockhouse, CAA Leadership Breakfast on opening day, Wednesday, April 6 and Public Safety luncheon on Thursday, April 7.
Experts sections