Ian Yoxall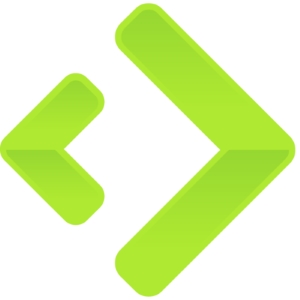 Ian Yoxall
Chief Executive Officer,
Intragen Ltd
Ian Yoxall is the Chief Executive Officer at Intragen Ltd. Previously Ian Yoxall was the Senior Software Architect at Sun Microsystems.
News mentions
Intragen has announced their 24/7 IAM Support. Intragen's 24/7 IAM Support offers organizations' IT teams the relief of knowing that Intragen's senior IAM professionals are always a phone call away to resolve immediate support requirements. The new offering complements Intragen's Managed Services offering and covers IAM solutions, including Customer Identity and Access Management (CIAM), Privileged Access Management (PAM) and Identity Governance and Administration (IGA) as a service or managed service. 24/7 support service The 24/7 support service allows for high-priority issues to be resolved as quickly as possible, without waiting until the next business day. "Increasingly we see that companies want to get on with their core business," said Ian Yoxall, the Chief Executive Officer (CEO) at Intragen, adding "Running and maintaining these systems is often yet another task on an already burdened internal IT department." Managed service providers (MSPs) Our customers can sleep easy in the knowledge that their systems are operational" Ian Yoxell adds, "Our customers can sleep easy in the knowledge that their systems are operational, and our team is ready no matter when issues arise. They can focus on what's important for their business." Managed service providers (MSPs) often use offshore outsourcing to be able to deliver 24/7 support to their clients. Intragen made the decision to deliver their support service with their own senior IAM consultants to take advantage of in-house expertise and experience for a premium-level offering. Their team is available 24/7 for immediate support for clients. Identity management Identity management is becoming critical for many businesses and 24/7 support is often mandatory for organizations to run and maintain their systems without risk of downtime. Earlier this year, Gartner stated that organizations are lacking the skills and resources to effectively manage IAM challenges. Intragen is harnessing the expertise of its consultancy team to bring a new offering to the fast-evolving IAM market not long after their announcement at the end of 2020 of their turnkey identity governance SaaS solution, Intra1.
Ping Identity, a pioneer in Intelligent Identity, announces an expansion of its Northern European operation with the opening of a new office in Utrecht, Netherlands. The growth of the identity market has been rapid across Benelux and Scandinavia, and Ping Identity continues to drive attention to the importance of identity security in the cybersecurity landscape, as well as support for its local clients and channel partners. Providing secure access to applications The Ping Identity ecosystem in Northern Europe includes a variety of partners ranging from security specialists such as Arctic Group, Intragen and Traxion, to large scale systems integrators. Additionally, customers including ABN AMRO and Wolters Kluwer leverage Ping Identity's solution to provide secure access to applications. "Ping Identity is a strategic partner for us in the security space and we appreciate the commitment it has shown to support our technical needs within the region," said an identity and access management professional with ABN AMRO. "We look forward to working closely together to deliver secure access that uses identity intelligence to detect and block cyberattacks, prevent security breaches and meet regulatory requirements." Excellent delivery support to the customers "Our partnership with Ping, which combines its vendor technology and our consultancy expertise, has enabled excellent delivery support to our customers in their infrastructure and security projects," said Ian Yoxall, co-founder, Intragen. "The customer demand for easily integratable, standards-based technology—whether in the cloud or on premises—means Ping Identity solutions are ideally suited. We're thrilled to see Ping's expansion and continued commitment in the region." "Traxion has implemented Ping Identity solutions for customers for many years. What we like about Ping Identity is the ease of implementing complex use cases and especially the scalability of its solutions. The combination of the quality of Ping's products and Traxion's skilled team create happy and successful customers," commented Erik de Jong, founder and chief technology officer, Traxion B.V.
Experts sections