Garry Sidaway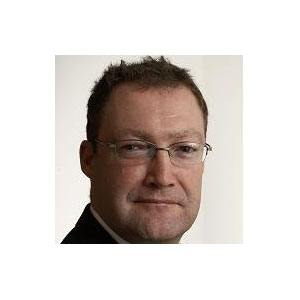 Garry Sidaway
Director of Security Strategy,
NTT Security (US) Inc
Garry Sidaway is Senior Vice President, Alliances and Strategy, for NTT Security, part of the NTT Group. NTT Security delivers cyber-resilience by enabling organizations to build high-performing and effective security, risk and compliance management programmes.
Articles by Garry Sidaway
Ongoing attacks on private networks drew attention in 2016. Most public were the Wikileaks and other privacy violations during the 2016 election cycle. Whether or not the information had a bearing on the election outcome will never truly be known, but one's overall sense of privacy is shaken. In many ways, these attacks and other less publicized cybercrimes were the result of a perfect storm. Organizations struggled with the sheer volume and constantly changing threats from advanced malware and targeted attacks. This coincided with a shortage of skilled resources and, because prevention is a full-time job, cyber criminals continue to exploit vulnerabilities. Consolidating Logical And Physical Security 2016 saw continued consolidation of logical and physical security solutions, thus creating an environment favorable to technology innovation. These advances, along with more focused security strategies, centralized control and improvements in endpoint detection, expanded the capabilities for risk management control. The notion of a high-consequence, low-probability event gained credence in 2016, and many organizations purchased liability insurance to supplement risk-based security programs already implemented. Advanced Analytics And Machine Learning Looking ahead to 2017, advanced analytics and machine learning will play a more central role in a resilient cyber-defense architecture, helping to make skilled resources more efficient. Identity and authentication issues will also come under scrutiny while predict-and-protect will be the new goal. The bottom line: The digital workforce needs security embedded into business applications and processes. Technology and cybersecurity continue to increase the complexity of doing business in the digital economy, and organizations are struggling to meet these challenges. They need help in understanding the risks and the available choices, along with skilled expertise in articulating the benefits and pitfalls. Managed security services (MSS) including sales and maintenance of security hardware and software, consulting for governance, risk management, compliance and security system design, can fulfill this need. See the full coverage of 2016/2017 Review and Forecast articles here Save
News mentions
Bromium will deliver zero-day protection and forensic threat analysis to businesses and governments worldwide Bromium®, Inc., the pioneer of threat isolation to prevent data breaches, and NTT Com Security, a global information security and risk management organization, recently announced a strategic global partnership to deliver Bromium's complete endpoint protection solution to businesses and governments worldwide, delivering zero-day protection and forensic threat analysis. NTT Com Security is a premier channel partner for Bromium, which provides information security consulting and technical professional services to critical mutual customers that benefit from the combined strength of the partnership. Micro-Virtualization Technology "Defense in Depth has always been the mantra for information security and risk management but, today's weak link in this philosophy is the endpoint – there is ample evidence of attacks that bypass traditional security architectures to infiltrate the corporate network and gain access to sensitive data. We firmly believe a radically different approach is required to face both today's threats and indeed the attacks of the future," said Garry Sidaway, SVP Security Strategy & Alliances, NTT Com Security. "We constantly analyze and evaluate the market to select technologies that support our Solutions and Managed Services, Bromium with their ground-breaking micro-virtualization technology extends our comprehensive enterprise security architecture to the endpoint with a unique approach to cyber defense. This strategic relationship is fundamentally important and keeps NTT Com Security at the very cutting edge of cyber security." Bromium vSentry and LAVA combine to provide comprehensive endpoint protection, even against zero day attacks and on unpatched machines. Micro-virtualization prevents unknown and untrusted Internet content, including Web sites and emails from ever accessing critical system files. Bromium captures each threat in its own micro-VM, monitoring its activity and alerting security teams with real-time threat intelligence. Bromium threat isolation succeeds where signature-based solutions fail because it provides proactive protection instead of reactive detection. Expanding Internationally To Meet Demand "Bromium is expanding internationally to meet demand for 'no compromise' next generation endpoint protection that is resilient to targeted, nation-state based attacks that typically utilize zero-day exploits to compromise endpoint systems," said Simon Crosby, co-founder and CTO, Bromium. "Our ability to scale depends on the expertise of our partners and the trust that our customers place in them. NTT Com Security is just such a partner, and we look forward to working with them globally to meet customer needs" NTT Com Security provides consulting services, managed security services and technology solutions to the most security conscious organizations in the world. NTT Com Security consultants are some of the most experienced and innovative information security experts in the industry. Its integrated managed security service delivers advanced security and risk management across cloud, hybrid and on-premise environments. Its technology solutions apply a rigorous, structured approach to technology selection to ensure new solutions are configured in line with business goals, compliance requirements and industry best practices to optimize existing systems while reducing cost and complexity.
Experts sections