David Goldschlag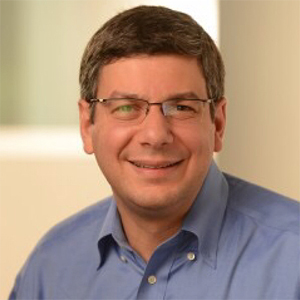 David Goldschlag
SVP of Strategy,
Pulse Secure, LLC
David is senior vice president of strategy at Pulse Secure. Previously, he was co-founder and CEO of MobileSpaces, which Pulse Secure acquired in October 2014, where he was responsible for defining the company's vision and strategy. David brings over 20 years of experience within the mobility, security and enterprise SaaS industries. Prior to MobileSpaces, David was the vice president of Mobile at McAfee. Before McAfee, David was the president and CTO at Trust Digital, a provider of enterprise mobility management software for government organizations and Global 2000 companies. He received Ph.D., Computer Science degree from The University of Texas at Austin.
News mentions
The certification boosts mobile application productivity with Android for Work, simplifying secure access, policy enforcement and management Pulse Secure, the provider of secure access solutions has announced certification of Pulse Workspace, by Google as part of the Android for Work program. The latest Pulse Workspace version offers enhanced Enterprise Mobility Management (EMM) capabilities designed specifically to help IT departments through a cloud-based console to set policies, monitor usage and manage apps for the Work Profile including the distribution of apps and the purchase of bulk app licenses through Google Play for Work. "The certification of Pulse Workspace by Google and continual enhancements to the platform are part of a wider strategy to remove the security silos that hamper organizations securing an increasingly mobile workforce," explains David Goldschlag, SVP of Strategy and CTO for Pulse Secure, "With Pulse Workspace we are supporting mobile devices by extending the investment our customers have made in secure access for laptops and Macs." For some time, users of Android devices have relied upon Pulse Secure's SSL VPN, Pulse Connect Secure, to deliver secure access to corporate applications and data. Pulse Workspace builds on this foundation and delivers secure corporate workspaces through the native interface provided by Android for Work. Workers bringing their own device (BYOD) can now be assured of privacy while corporate IT maintains control over apps and data.
With the planned solution, the company aims to help customers easily and securely access enterprise systems from anywhere in the world RSA Conference - Pulse Secure announced recently that the company plans to enable customers to use Pulse Secure's industry-leading VPN technology to provide transparent secure access for SAP Fiori® mobile apps. With the planned solution, the company aims to help customers easily, transparently and securely access enterprise systems from anywhere in the world. Pulse Secure is focused on providing mobile workers with the native user experience they want while providing the mobile security and productivity companies require. Underpinning this experience is seamless user connectivity from any device while helping ensure intelligent and context-aware security. SAP provides cloud-based services designed to optimize the mobile experience for companies deploying mobile apps including SAP Fiori. SAP HANA® Cloud Platform provides a mobile services integration framework offering a no-code option, helping customers with faster delivery of flexible mobile apps that take advantage of tools like Pulse Secure. Secure Access For Mobile Apps On Managed & Unmanaged Devices The Pulse Secure Per-App VPN software development kit (SDK) will be made available as a plugin during the app build process, so customers can bring secure access to individual SAP Fiori apps for app-centric management on managed and unmanaged devices. Pulse Secure intends that SAP Fiori mobile apps leveraging the Pulse Secure VPN SDK plugin will be able to transparently use Pulse Connect Secure already in the enterprise data centre. This capability is expected to provide users with transparent access while the enterprise leverages the existing VPN appliance for security, compliance and scale. "The demand for enterprise-class security is at an all-time high with the evolution of brings your own device (BYOD)," said David Goldschlag, SVP of Strategy at Pulse Secure. "By working with SAP, we expect to help enterprise customers meet their compliance regulations by managing security on a per-app basis. Per-app security protects enterprise data on the device as well as network access while also respecting personal use of the mobile device." "SAP and Pulse Secure have many customers in common, including some of the world's largest enterprises. SAP is pleased to be able to help customers simplify their infrastructure in the cloud while building mobile SAP Fiori apps that integrate with their existing VPN infrastructures," said Senthil Krishnapillai, head of mobile cloud services at SAP. To learn more, visit Pulse Secure at booth #415 South Hall, Moscone Center at the RSA Conference.
Pulse Secure new cloud secure solution provides seamless access to SaaS and mission critical data center applications RSA Conference - Pulse Secure, the leader in secure access solutions, recently announced new solutions to allow enterprises to embrace cloud delivered apps and data in order to increase worker productivity without sacrificing security. Pulse Secure is taking a simplified approach of providing comprehensive end-to-end solutions to blend secure access to cloud and data center resources as enterprises shift to hybrid IT environments. Pulse Secure's new Cloud Secure solution provides seamless and compliant access to SaaS and mission critical data center applications. The company also announced a planned integration effort to provide SAP Fiori Mobile developers secure access for mobile apps on managed and unmanaged devices. Boosts Worker Productivity Without Sacrificing Security These advancements let IT organizations apply the same data security risk mitigation strategies for both on premises and cloud based (SaaS) delivered services. Workers have naturally gravitated to the cloud for their own IT needs. Bringing cloud-based apps and data to the enterprise boosts productivity for all workers as they are no longer constrained by the aging offerings of the corporate data center or having to use their own unsupported cloud-based subscriptions. "It's undeniable that the cloud is the future of enterprise IT, yet many have concerns regarding the migration from on premises to the cloud, securing devices containing sensitive data and protecting applications," said David Goldschlag, SVP of Strategy at Pulse Secure. Enterprises are moving to the cloud at a rapid pace in an effort to accommodate an increasingly mobile workforce. According to a report from CompTIA, today, more than 90 percent of businesses are leveraging cloud computing as a way to embrace mobility and increase productivity. For many years, the largest IT groups worldwide have relied on Pulse Secure to enable secure access to the data center. With Cloud Secure, workers have access to productivity enabling SaaS apps, such as Office365 and Salesforce, on compliant devices. Cloud Secure brings the same features and experience that have made Pulse Secure products so popular to the cloud. Simple Access Via Secure Single Sign-On (SSO): This allows enterprise employees to easily access the cloud and data center from the device of their choice leveraging Pulse Connect Secure's built-in identity capabilities. Endpoint Compliance: Users' devices are screened to ensure only compliant and authorized laptops, smartphones and tablets can access SaaS applications and mission critical resources via Pulse Connect Secure and Pulse Workspace. Centralized Policy Management: By leveraging the Pulse One management platform, enterprise IT have a quick, secure method to manage policies and scale within the organization. Self-Contained Solution With Third Party Integrations: A fully self-contained solution that can be integrated with third-party Enterprise Mobility Management (EMM) and identity access providers, if desired. Pulse Connect Secure Working Alone Or With Third-Party EMM Solution "Current technologies available on the market utilize silos to support a large number of applications, which is counterintuitive to providing a seamless user experience and scaling a mobile workforce," Goldschlag said. "With Cloud Secure, there is no tradeoff." IT organizations migrating to Office365 are concerned that they cannot control access to email in the cloud as they can with their current data center solution. With Cloud Secure, user authentication and device compliance is handled through Pulse Connect Secure working alone or with third-party EMM solution. Pulse Connect Secure only allows users to access email upon successful verification of both the user¹s identity and the security posture of their device. For a demonstration, visit the Pulse Secure booth #415 in the South Hall at the Moscone Center at the RSA Conference.
Experts sections