Cheryl Bard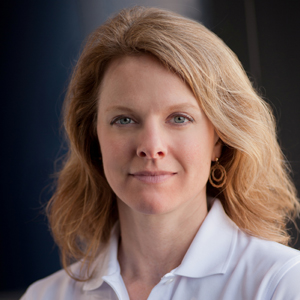 Cheryl Bard
Regional Marketing Manager,
Bosch Security Systems
Cheryl Bard is a Regional Marketing Manager for video systems for Bosch Security Systems, Inc. in North America. She has well over a decade of experience working with video technology and is an expert on the latest imaging advancements that can enhance surveillance capabilities for organizations while lowering their overall system costs.
Articles by Cheryl Bard
An increase in spending on security, more focus on data security, higher demand for integrated solutions, and steady progress to move beyond the pixel race were key trends in 2017. As we look forward to 2018, we will continue to see development in these areas as well as greater impact of the Internet of Things (IoT) on the video security market. Potential Of Video Security Data More and more, users are realizing that the real issues in video security are not about pixel counts. Managing increased amounts of data and making this data relevant and valuable for security and non-security applications are becoming increasingly important. The logical next step for security, and one we will see progress in throughout 2018, is to enable users to interpret the video data and repurpose it to improve levels of security and provide business advantages that go beyond security. This is achieved by adding intelligence to video with analytics. As users understand the potential of video security data, we will see higher demand for it to be integrated with other security and communications technology, to be used to enable smarter business decisions, and to fuel IoT applications. Smart City And Retail Applications For example, cameras with on-board video analytics can be used to trigger audio communications to increase security and safety when an incident occurs. Data from intelligent cameras can be processed in the cloud to provide retailers with information on how shoppers interact with displays to improve sales. And in smart cities, video data can help to improve traffic flow and pedestrian safety, to control lighting based on the presence of people, or to plan transit schedules based on people counting. With the increase in connected video devices, data security becomes essential. It's only possible to rethink what video security can do if the systems enabling this trend are trusted and secured against cyber threats. Data security measures will become a central topic in video system sales discussions in 2018, with priority placed on solutions with end-to-end security. Video security is changing, and it will be exciting to see new developments and capabilities in 2018 as we rethink what video security can do!
As 2015 comes to a close, it's a good time to look back at how our industry has changed this year and what we can expect for 2016. Specifically in the area of video surveillance, the trend toward higher resolutions continued this year. Whereas a few years ago, 720p was the most popular resolution for HD cameras, 1080p has now become the standard choice, and even higher resolutions, such as 4K ultra HD cameras, are seeing increased sales. Integrators are also using a broader mix of cameras in installations; panoramic cameras are more prevalent and are often used as a complement to other fixed and moving cameras. Wider Acceptance Of Video Analytics Looking ahead, the adoption of video analytics will continue to grow. While still more dominant in enterprise-level and mission-critical installations where analytics are specified into the system, we'll see this technology trickle down into everyday installations, like larger retail stores, schools and offices. Soon, the cameras used for these applications will begin to offer some level of built-in analytics, representing an improved feature set for mid-range cameras. Easy-To-Install Security Systems Products and systems will also continue to get easier to install. This is true both from an individual product perspective – such as cameras where more of the setup and maintenance can be done remotely – and from a complete system perspective. Now, products work together to create a truly integrated solution without the integration complexity. Video verification of access and intrusion events, better management of video and security devices with a single view of status and events, and remote control and operation of devices becomes seamless for the user and simpler to install for the integrator. Cloud-Based Video Monitoring On The Rise In addition, cloud-based video monitoring will become more prevalent in 2016, helping to prevent theft and vandalism. For example, alarms generated by an IP camera are sent to the central monitoring station, where the operator verifies an attempted break-in is in progress. The operator then takes immediate action through audio intervention to prevent theft and further damage. This is just one example of the capabilities enabled by cloud-based video monitoring. Moving into 2016, there are many opportunities for end users and integrators to enhance security using the latest technologies. It continues to be an exciting time in the industry. See the full coverage of 2015/2016 Review and Forecast articles here
A lower bitrate reduces bandwidth andstorage requirements High definition and megapixel cameras provide more detailed images with more useful information, but this can come at a cost. The volume of data being transported and stored rises significantly. The bandwidth demand that this places on the network and the increase in required storage capacity adds significantly to the total IP system costs. The best place to reduce these costs is at the source – in the camera – and this is done by lowering bitrates. Bitrates can be lowered, in part, by reducing noise. Noise can be interpreted as motion, which makes it the most detrimental factor in clogging the encoding process. It leads directly to exaggerated bitrates for images. Optimizing Bitrates To Reduce Bandwidth Classic noise reduction can take two forms. Spatial noise reduction averages the pixels within a frame to reduce noise, while temporal noise reduction involves averaging pixels over several frames to cancel out noise artefacts. This is very effective for static images but can cause problems when there is motion. If temporal noise reduction is applied to moving objects, ghosting may be visible in the image. By combining spatial and temporal noise reduction with the ability to dynamically adjust them based upon light levels and identification of moving objects, images with the least amount of noise, greatest amount of detail and lowest bitrates can be produced. Bitrates can be optimized by tuning the degree of noise reduction based upon an analysis of important objects moving through the camera's field of view. When the scene is quiet or no motion is present, bitrates are minimized. When an important object is detected, bitrates increase to capture maximum details. The result is that network bandwidth requirements remain at a lower level until something important happens in a scene. Bandwidth is only being consumed at higher levels when increased scene detail may be needed. Other Forms Of Bitrate Reduction By selecting regions in a scene, and adapting compression ratios, a lower average bitrate can be achieved without the requirement for a constantly low compression ratio for the entire scene Some HD and megapixel security cameras will, by default, restrict bitrates. Frequently, this is done via constant bitrate. Constant bitrate keeps it at a fixed level. This can result in an always-high bitrate, or when restricted to a low bitrate, it can result in an image quality that is never at its best. Variable bitrate, on the other hand, establishes a pre-defined level of image quality which is maintained regardless of whether or not there is motion in a scene. Bitrates will fluctuate depending on the scene and the presence of movement. Dynamic noise reduction as described above operates on the same principle as variable bitrate but with added intelligence to make smart decisions based on the presence or absence of motion. This can deliver up to 50 percent bitrate reduction over standard variable bitrate in scenes without motion. Region Prioritization In addition to noise reduction, region prioritization can further lower bitrates. With region prioritization, you are adapting the encoder compression ratio for various regions of an image. Multiple regions in a scene can be defined, each of which is assigned compression level parameters. An unimportant region can be set to use more compression and thus reduce bitrates, while important regions can be assigned a lower compression ratio to show more details. Take a typical outdoor scene surrounding an entranceway. Areas showing sky could be set as unimportant for higher compression. The area surrounding the building entrance could be set as important and assigned a lower compression ratio to ensure facial characteristics and other identifying details are captured. Finally, the driveway or road next to the entrance could be set for normal compression. By selecting regions in a scene, and adapting compression ratios, a lower average bitrate can be achieved without the requirement for a constantly low compression ratio for the entire scene. Reducing Costs With Dynamic Noise Reduction Combining noise reduction and prioritizing the regions of a scene produces measurable results. The key benefit of this combination is that you get significantly lower bitrates without loss of image quality. A lower bitrate, in turn, reduces bandwidth and storage requirements. Ultimately, the solution that provides the highest quality video with the lowest bandwidth and storage requirements will often be the most desirable choice for the customer Let's use an example of a shopping mall with 200 surveillance cameras spread throughout the indoor and outdoor areas of the facility. If the requirement is for 1080p HD cameras recording continuously for 12 hours each day and then recording when there is motion after the mall is closed, you'll need nearly 70 TB of storage for video streamed at 10 frames per second and retained for 30 days. Using cameras that employ dynamic noise reduction in this scenario could save you more than 7 TB in required storage capacity. This can translate into more than $10,000 worth of cost-savings depending on the storage devices being used. Additional savings could also be achieved by adding region prioritization to specific scenes to further reduce the average bitrate of those images. For small systems, using dynamic noise reduction and region prioritization can translate into the ability to record video at a higher frame rate for smoother video when moving objects are present, while still achieving the desired retention time and budget. For this example, think about a typical 10-camera installation at a retail store. Using 10 720p HD indoor cameras recording continuously for 12 hours each day and then recording when there is motion after the shop is closed, you can store video streamed at 10 frames per second for seven days using a 4TB storage appliance. Now, consider the same scenario using dynamic noise reduction. With dynamic noise reduction, you could stream video at 20 frames per second and achieve the same retention time using the same 4TB storage appliance. You get smoother motion video for the same cost. The ability to reduce bitrates and therefore bandwidth and storage requirements will become even more important as the industry moves toward the next generation of imaging: 4K ultra HD resolution with even higher data volumes and therefore higher bandwidth and storage requirements. Ultimately, the solution that provides the highest quality video with the lowest bandwidth and storage requirements will often be the most desirable choice for the customer.
Experts sections