Charles McCready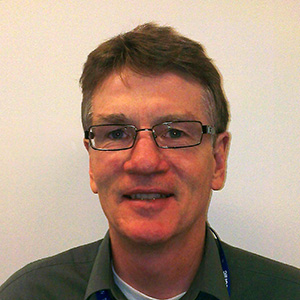 Charles McCready
Senior Product Specialist,
Panasonic Corporation of North America
Charles is a Senior Product Specialist for Panasonic System Communications Company and acts as a technical resource for partners and customers seeking to deploy and manage comprehensive video surveillance and security solutions across a wide variety of vertical markets and industries. Charles is based out of Panasonic's U.S. headquarters in Newark, NJ.
Articles by Charles McCready
From a network performance perspective, adding higher megapixel camerasaffects bandwidth utilization The quest for higher megapixel, high-definition and high-resolution video imaging continues, only now, it has become a marathon of sorts. That's because the migration will progress decidedly – extending into the foreseeable future and beyond – as technology advances and becomes increasingly affordable. Ultra-high-resolution video is finding its niche, even among a competitive and growing global camera manufacturing marketplace. Today, it's becoming more commonplace to find greater specification and acceptance of 4K resolution, which is nine times the pixel density of standard HD as well as twice the horizontal and vertical resolution of 1080p HDTV. With 4K, camera surveillance is also able to achieve a resolution of at least 3840 x 2160, or 8.3 megapixels, frame rate up to 120 frames per second (fps), aspect ratio 16:9; and color fidelity coupled with a much larger color palette than HDTV. Demand For Higher Resolution Images Growing Significantly The marathon to higher megapixels of course mirrors the march to greater bandwidth consumption. For users, it isn't enough to simply have a viewable picture – it needs to provide potential identification in the lowest light levels and challenging conditions while discerning even the tiniest details in order to satisfy the security industry's voracious and ever-growing appetite for crystal-clear video surveillance images. It isn't enough to simplyhave a viewable picture – itneeds to provide potentialidentification in the lowestlight levels and challengingconditions while discerningeven the tiniest details And that appetite for high-resolution video seems insatiable. According to research firm Memoori's 2015 annual report on physical security, world sales of video surveillance were more than half (54 percent) of total physical security sales, accounting for close to $15 billion. The research further indicates that the industry has grown at a compound annual rate of 7.82 percent since 2010. In addition, according to Allied Market Research "IP Video Surveillance and VSSAS Market, Opportunities and Forecasts, 2012 to 2020," by 2020 the projected size of the global IP surveillance market will hit some $57.3 billion. High Pixel Count, Low Network Performance With billions of dollars being spent on IP video surveillance, the growth of higher megapixel imaging is a given, and with the move to higher resolution comes a bigger impact on processing power, bandwidth consumption and storage requirements. From a network performance perspective, adding higher megapixel cameras does have an effect on bandwidth utilization and in theory 4K requires more recording space versus 720p resolution. As a general rule, 1MP requires an average of 1mpbs and an 8 megapixel camera would require at least 8mbps. For video recorded at 30fps second, this could increase to 1.5 to 2mpbs, and with 4K this potentially increases to 12 to 16mbps for each camera. Bitrate estimation 720p (1MP) 1080p (2MP) 4K (8MP) 10-15 fps 1 Mbps 2Mbps 8Mbps 30 fps 1.5-2 Mbps 3-4 Mbps 12-16 Mbps The drive toward higher resolution cameras requires that manufacturers focus on innovations that work to lessen bandwidth consumption, apply compression algorithms without sacrificing quality and in general encourage and educate the market on more effective and efficient use in applying high resolution video specifications to security and safety systems. Targeted Surveillance Applications While greater bandwidth may be necessary for higher resolution video, the highest megapixel cameras are not necessary in every part of the security specification but rather in targeted areas. While delivering crisp images, 4K cameras, for example, provide comprehensive, wide coverage from a single camera, also reducing overall system cost by reducing the total number of necessary surveillance units for the installation. For the integrator, that translates to fewer cameras to install, service and maintain, lowering labor costs. Reducing the total number of cameras required for selected applications also effectively lowers the lifetime cost of the system solution. Fewer cameras covering the same or perhaps more area means less capital outlay for video and more efficient security surveillance by control center personnel. For specifications such as a large stadium or arena, fewer deployed cameras actually enhance operational efficiency. For example, users can achieve a 9X efficiency in viewing, recording and storage using a four-channel video management system versus 36 channels and the need to toggle among the channels to find the right video. In addition, pan-tilt-zoom is more effective with 4K, requiring less operator control and fostering live monitoring. With 4K cameras viewers get higher resolution and won't lose any of that image during PTZ operator control. 4K cameras provide comprehensive, wide coverage from a single camera,reducing the number of cameras to install, service and maintain On-board storage is another method to assist with better overall bandwidth management. Recording at the edge frees up network bandwidth and PC processing power, allowing users to view and manage video feeds and store applicable images for later use or transfer to the network when necessary. End users who want to migrate to high-resolution video may make use of edge-based storage when they need high-resolution images at the protected premises, yet don't have the network bandwidth to fully incorporate a complete IP infrastructure, as a potential cost savings strategy. Emerging Technologies Save Bandwidth New techniques related to compression and more efficient use of imaging are also emerging to help offset some of the challenges of moving to higher bandwidth consumption video surveillance. A new technology called Smart Coding, released late last year by Panasonic, significantly lowers the bandwidth and bit rates with no signal degradation while providing up to a 75 percent improvement in bandwidth reduction, depending on the scene and the amount of movement. It's certain that the marketwill see increasingly higherresolution cameras andemerging technologiesdesigned to make the bestpossible use of availablebandwidth Smart Coding enhances the encoding algorithm in standard H.264 video streams and allows the technology to gather more intelligence within each frame of video to make bandwidth use more efficient. The technology uses a variety of advanced noise reduction processing and algorithm enhancements, including Frequency Divided Filter (FDR); 3-D Multi-Process Noise Reduction (3D-MNR); and Group of Picture Control to achieve a lower bit rate for images without degrading the captured and transmitted video stream. FDR removes fine noise generated under low illumination (darker images have more noise) to achieve a low bitrate and 3D-MNR removes grain noise generated under low illumination which also results in a lower bit rate. GOP Control removes unnecessary information from the frame to achieve more efficient coding. Together, this new technology helps end users better manage network bandwidth resources, reduce storage requirements and lower the overall total cost of ownership of the system, while still providing crisp, high resolution images. There are many considerations in deploying high-resolution, megapixel surveillance technology. New methods, techniques and processes will continue to evolve and emerge. Even now, H.264 isn't the only compression technology. H.265, also known as High Efficiency Video Coding, is the intended successor to H.264. Approved in 2013, the next standard for the codec is designed to further improve video quality, doubling the compression ratio of H.264. However, as with all new technologies there may be issues to address. For example, while H.265 enables more data to be compressed, that process requires greater power from the PC or microprocessor. In addition, video management software must also have the capabilities to retrieve and view the resulting images, so it's not quite ready for prime time yet. What will megapixel video look like in the years to come? It's not known yet, but it's certain the market will see increasingly higher resolution cameras and emerging technologies designed to make the best possible use of available bandwidth.
Coming of age: storage devices have evolved to better record, manage and play back high-quality images Video surveillance and security technology continues to come of age. The sophistication of cameras that have moved to high-definition, high-resolution, megapixel imagery has transformed what users see on playback and greatly enhanced the usability of recorded video feeds. As the evolution continues, from the early days of grainy footage and barely recognizable images to HD, Full HD and now Ultra HD (four times greater resolution than HD), perhaps the most important theme today is that the best recorded video surveillance footage starts with quality images. Storage devices have also evolved to better record, manage, and play back increasingly high-quality images. Digital Video Recorders (DVRs), Network Video Recorders (NVRs) and Video Management Systems (VMS) are specialty recording hardware appliances and software that capture and store images for security, safety (liability claims and lawsuits), positive identification in investigations and business intelligence functions. Because there are so many solutions available, it's important that companies choose the right devices and installations to fit their security needs. Let the application be your guide It is difficult to deny the advantages delivered by today's most advanced cameras but there is an emerging industry trend toward "value" camera lines that include advanced HD imaging capabilities with fewer of the bells and whistles found in top-of-the-line HD cameras. This trend ensures end users have the flexibility to select the best camera for their needs and budget. After all, recorded images will only be as good as the camera transmitting the feeds, so dealers or integrators play an important role in recommending comprehensive solutions that exploit the cameras high image quality while meeting application and security goals. So the question remains: What type of recording solution should you deploy? The broad brushstroke answer is to examine the specifics of each type and align those capabilities with the desired level of security and safety at the location or facility. DVRs, NVRs and VMS software remain the prevailing options today and each has its benefits and challenges. Some technologies offer a hybrid approach, handling both analog and IP or network cameras. Others feature analytics for intelligent recording or scalability to increase the total number of cameras nearly infinitely with additional servers and storage expansion modules. Guided choice: DVRs, NVRs and VMS software remain the prevailing options today & each has its benefits and challenges Flexible recording options In addition to the requirements of the application, other considerations include: ease of use and playback; ability to record multiple streams or selectively record on alarm or 'exception'; and the potential to upgrade. Here's a look at the different solutions: DVRs—Digital video recorders are the original workhorses of the surveillance industry. These plug-and-play devices are perfect for SMBs in any vertical market and are small, compact and competitively priced, excelling at installations from four to 16 cameras. DVRs include embedded software and strictly manage analog signals via integrated encoders. Many incorporate the H.264 compression algorithm to conserve bandwidth and disk space when recording to hard drives. Video motion detection is also a feature of many DVRs, recording selectively on pre-programmed motion within the camera's field of view. The amount of video storage for a DVR can be expanded with the selection of larger disk capacities for recorded video. DVRs are well-suited to applications of 16 channels (cameras) and under, but once you go above the designed number of camera ports, users will need to add boxes or migrate to an NVR. These hardware solutions also require a point-to-point connection—cabling from the camera is connected directly to the DVR. "Video management system software enables video surveillance equipment users to monitor manage and record IP surveillance video from a variety of security cameras". NVRs— A network video recorder (NVR) records video from a surveillance system in a digital format to a disk drive, USB flash drive, SD memory card or other storage device. An NVR contains no dedicated video capture hardware, and the most sophisticated employ advanced streaming capabilities and features to optimize bandwidth utilisation and management which is increasingly important for large networks employing high-resolution cameras. Network video recorders are distinct from DVRs as their input is from a network rather than a direct connection to a video capture card. Video on a DVR is converted to a digital format, compressed and processed at the DVR, while video on an NVR is encoded and processed at the camera, then streamed to the NVR for storage or remote viewing. NVRs offer comprehensive control of network recording solutions, simultaneously recording and providing remote access to live views, delivering the same high-quality images with live video and during playback of recorded images. NVRs offer greater scalability and more storage to support larger, comprehensive surveillance installations of up to 64 cameras or more with a single device. Many also offer intelligent motion detection and powerful search capabilities to quickly and easily find specific incidents and can be expanded seamlessly with on-board and external storage. NVRs provide greater freedom of deployment because the recorders can be placed virtually anywhere as long as they are on the same LAN network as the IP-based cameras. Unlike a DVR system, with an NVR-based system, a camera that is capable of capturing high resolution images can also record and playback at the desired resolution. The most advanced incorporate distributed processing and H.264 compression algorithms to improve bandwidth utilisation and also accept MPEG-4 and JPEG formats to allow simultaneous, live viewing of multiple cameras. NVRs also support mobile access and control via apps that enable mobile camera monitoring and recorder management via compatible smartphones and tablets. Due to their advanced features and capabilities NVRs may require a slightly larger initial investment, but offer greater manageability and a lower total cost of ownership over the life of the system due to ease of installation, manageability and future scalability. VMS—Video management system software enables video surveillance equipment users to monitor manage and record IP surveillance video from a variety of security cameras, hardware and access control systems. Like an NVR, a VMS-based system is well-suited for large, multi-recorder, multi-site installations and is generally only limited in the number of cameras by the server supporting the network system. "Storage devices are integral parts of an integrated video surveillance specification." VMS moves integrators more fully into the IT realm, requiring integrators and installers to manage the software and its potential impact on the network. Compared to a hardware-based system like an NVR, VMS systems can include annual licensing fees based on the number of cameras connected to the system. VMS systems are highly scalable and enable live viewing, recorder control and system management from a single, easy-to-use graphical user interface. VMS solutions may also include software extension modules that enable system configurations supporting up to thousands of cameras and hundreds of recorders and encoders, giving the user additional flexibility to grow their surveillance system and investment at their own pace. Recorded data can be quickly downloaded and the video file format converted to MP4 for easy PC viewing. VMS systems can also receive live images from a camera/encoder or via a recorder on the network, creating a system that that's highly manageable and configurable by the end user, which like an NVR, supports mobile access and management capabilities Video management software fosters the unification of large networked video systems with simplified central operation. It represents an investment in the future scalability of an enterprise surveillance operation. As compared to an embedded DVR or NVR, VMS offers additional system flexibility and a greater ability to scale the system up with additional cameras. DVRs and NVRs vary in their capacity as far as the number of cameras or channels they can support, but many include the ability to connect to existing analog systems through integrated encoders. One size does not fit all Storage devices are integral parts of an integrated video surveillance specification. Each type, DVR, NVR and VMS, offers the systems integrator the ability to specify the technology based on the nature of the protected premises and the overall vision of the end user. For smaller, SMB applications, like retail applications, a DVR may be the perfect solution. For larger systems with a variety of cameras that may need additional controls and capabilities, NVRs may be the product to select. For enterprise locations with hundreds or even thousands of cameras, VMS could be the right implementation, as it offers more manageability overall. Selecting the most effective recording solution for the job requires a detailed understanding of every aspect of the installation, with an eye toward customer needs, expectations and goals. Beyond upfront costs, important issues like reliability, longevity and total cost of ownership over the life of the system should also be considered to select the best recording solution for the job.
News mentions
NVR appliances ease analog to IP transition by providing end users with a hybrid-ready product There should be a palatable migration path from a large installed base of analog to the latest IP technology. The biggest missed opportunity related to network video recorder (NVR) NVR appliances in the video surveillance marketplace is effectively using existing analog camera investments while transitioning to the network. For example, IP encoders can be utilized as a bridge between analog cameras and the IP network, says Charles McCready, senior product specialist and technical resource for Panasonic System communications Company's partners and customers. With these devices, video can be displayed with a video management system (VMS) or a Web browser and recorded to NVRs or centralized storage. Integrators can help develop a migration path that leverages existing hardware investments and helps end users to transition to IP at their own pace, says McCready. Recording video at the edge with SD cards is also another strategy when network capacity may be an issue or where surveillance only needs to be recorded/viewed upon alert or conditions such as motion detection. "There are many strategies to leverage the existing analog infrastructure, yet still give the end user choices and the ability to use the latest NVR devices,"he says. "Installers need to work closely with the end user on a consultative basis to make certain their needs are met now and in the future." "There are many strategies to leverage the existing analog infrastructure, yet still give the end user choices and the ability to use the latest NVR devices. Installers need to work closely with the end user on a consultative basis to make certain their needs are met now and in the future", says Charles McCready of Panasonic System communications Company Panasonic's NVR solutions are suitable for a range of vertical market customers, but especially those businesses with larger systems and a variety of cameras that may need addition controls and capabilities. They offer ease of installation manageability and grow-as-you-go scalability to support additional cameras and system expansions. NVRs are the workhorse of the security market, offering comprehensive control of networked recording solutions, simultaneously recording and providing remote access to live views and delivering the same high-quality images with live video and during playback of recorded images. The flexibility of Panasonic NVRs makes the product suitable for a range of specifications and end user customers in any vertical market. Consider Hybridization Strategies With a substantial number of legacy deployment still lagging behind in the analog world, the need to reduce switching cost to digital is ever-apparent, says Muhanad Jamjum, product manager of appliances at Genetec. Moreover, it has set a mandate for network appliances to mimic the functionality of a DVR in terms of ease of use and configuration. As part of Genetec's hybridization strategy, a customer can either invest in on-premises appliances with options to accommodate extra storage, or choose to capitalize on the Genetec cloud services in partnership with the Microsoft Azure cloud platform. To ease the migration from analog to digital, Genetec has introduced a cost-effective analog promotion that bundles a Bosch analog encoder with Genetec software licenses at almost half the cost. Moreover, the recent development of the Control Panel and wizard application addresses the need for an appliance that is simple to use and easy to configure. Addressing Legacy Systems In Multiple Markets Hikvision serves many markets with its NVR appliances. The plug-and-play units are popular in the small- to medium-sized business (SMB) market. The units are as easy to install as analog, says the company, so many new dealers are using them to make the switch to IP. Markets with legacy analog infrastructure, such as banking, take advantage of Hikvision's "Tribrid" TurboHD recorders because they support their old analog cameras, allowing them to be replaced by 1080p TurboHD analog-over-coax cameras, and also supporting the addition of IP cameras. "This allow for an easy migration from analog to IP and enables addition of higher resolution or specialty cameras such as fisheyes to meet their growing demand over time," says Bob Germain, director of product management, Hikvision USA. NVRs are the workhorse of the security market, offering comprehensive control of networked recording solutions, simultaneously recording and providing remote access to live views and delivering the same high-quality images with live video and during playback of recorded images Simplifying The Analoge-To-IP Transition The Milestone Husky Hybrid Series offers options to enable users to combine analog and IP camera to simplify the analog-to-IP transition. The options are available for the Milestone Husky M30 and Milestone Husky M50. Offering greater customization options, the Milestone Husky M30 easily integrates Milestone XProtect VMS add-ons and third-party hardware and software for comprehensive surveillance solutions, ideal for markets such as education. The Milestone Husky M50, also pre-installed with Milestone XProtect VMS, is a robust, fully-customized, rack-mounted unit, with the highest storage capacity, memory and CPU power for large, complex surveillance environments such as a banking deployment. Milestone NVR appliance products also include the Milestone Husky M10, an entry-level product ideal for single location business such as retail shops and restaurants. Meeting Security And Budgetary Needs "End users continue to upgrade their aging analog video systems at an increasing rate to take advantage of the higher image quality and many other benefits of IP video", says Ken LaMarca, OnSSI vice president of sales and marketing. He says NVR appliances can ease this transition by providing end users with a hybrid-ready product that allows them to continue to get value out of their legacy analog technologies while migrating to IP gradually on a schedule that fits within their needs and budgets. As a result, NVR appliances are playing an increasingly important role in easing those customers into IP systems through a process that meets their specific security and budgetary requirements.
NVRs of the past may have been expensive & complicated to use, but today NVRs have user-friendly functionality How much do you know – or think you know – about network video recorder (NVR) appliances? Manufacturers in the sector say there is a lot of misinformation in the market about these workhorse system components. We asked several manufacturers to help us set the record straight. A common misconception among end users is that NVRs lack features and reliability, and are proprietary in nature, says Ahmed Elsayed, sales engineer, Hikvision USA. In actuality, NVRs offer a broad set of features, such as video content analysis, smart search, POS integration, and redundancy. Poor reliability is also a misconception, he adds. Hikvision NVRs have a 99.6 percent reliability rate, for example. Additionally, Hikvision NVRs operate on an embedded Linux platform, providing a full range of features and a great deal of flexibility, Elsayed says. Offering Intelligence And Functionality Contrary to widely held beliefs, NVRs are not static hardware that can only record streams of video, says Charles McCready, senior product specialist and technical resource for Panasonic System Communications Company's partners and customers. Today, NVRs are intelligent network devices that incorporate advanced features and functionality, such as video analytics, motion detection and other advanced system processing that bring new uses and functionality to the end user and new potential streams of recurring monthly revenue to the installer. They can adapt readily to the camera's video streams and the user's bandwidth constraints and specific recording parameters – offering different and varied compression algorithms. Flexible recording capabilities and embedded analytics provide the end user the ability to fine-tune and customise the installation specifically to their needs and the nuances of the facility, McCready notes. Compatible With Larger, Server-Based Solutions There is also a misconception that you have to choose between an NVR solution and a more comprehensive server-based solution. This is not true, says Lars Nordenlund Friis, vice president of incubation and ventures, Milestone Systems. You can easily incorporate a Milestone Husky NVR, for example, in a much larger deployment and save costs at local sites on the edge. Milestone Husky NVRs were designed to simplify the work for the reseller and integrator and to help bring down the total cost of ownership for end users. Even end users with existing installations can use Milestone Husky NVRs to meet business growth needs in expanded locations, says Friis. NVRs are intelligent network devices that incorporate advanced features and functionality, such as video analytics, motion detection and other advanced system processing that bring new uses and functionality to the end user Manageable Prices And Easy Setup Some people still think NVRs are complicated to set up and use, says Dahua, another NVR manufacturer. It was true at one time, but today, more user-friendly functions such as plug-and-play and intuitive user interfaces make it easy to configure systems within sections – Dahua calls it "zero configuration." There is also a misconception that IP solutions are expensive; the truth is, some home-use or other entry-level IP solutions (i.e., Dahua's NVR+IPC) are even less expensive than other solutions. What Is A Network Video Recorder (NVR)? Genetec contends the biggest misconception related to NVRs is in the definition itself. While it is technically true that IP security appliances are usually called network video recorders, many of those are proprietary to a specific vendor, with limited or constrained applications, and limited choice in edge device options, says Muhanad Jamjum, product manager of appliances at Genetec. The term unified or hybrid appliance is often misleading as it is subject to multiple interpretations, Jamjum adds. System integrators and end users are advised to look into what the term entails specifically in relation to the degree of interoperability and integration of video and access control along with other third party systems. Customers should also be cautioned against free support and upgrades, says Jamjum. In an industry where price plays a big role, it is understandable that customers can easily be lured by the initial savings that free support claims have to offer. Without access to a highly responsive and quality support infrastructure (which is always negotiated as an additional operating expense) customers risk encountering unforeseen commissioning and maintenance costs, with little to no recourse, he says.
NVR appliances are increasingly importantfor businesses incorporating a well-roundedphysical security plan A major, oft-mentioned advantage of network video recorder (NVR) appliances is their ease of installation and use. These machines come pre-installed with software and are as close to plug-and-play as you can get in the IP video surveillance world. NVRs are also being designed to support 4K technology as well withstand a variety of applications and uses. We invited several manufacturers that offer NVR appliances to expound on the ease-of-use benefits of the machines for integrators and end users. Easily Scalable And Expandable Panasonic's appliances have become easier to use and, as a result, can be deployed in a wide range of applications and specifications, says Charles McCready, senior product specialist and technical resource for Panasonic System Communications Company's partners and customers. Still, they offer leading capabilities, such as intelligent video motion detection (VMD), while metadata associated with VMD provides, fast, effective search. They are easily scalable and expandable, meeting the varied needs of the market and the user. For the dealer/installer, NVR appliances should be a bridge to all the advantages of IP connectivity, not an additional hardware hindrance, says McCready. They should allow an integrator to add services, such as analytics for businesses intelligence, or storage at the edge, or easily integrate with other products, such as access control – because in the end recurring monthly revenue is a critical component for the installing company. If possible, they should be able to promote and foster remote accessibility, such as connectivity to internet devices, tablets and smart phones. NVRs make it easy to benefit from HD solutions and integrations to access control, alarm systems, intercoms and other technologies, according to Dahua, another manufacturer of NVRs. Customers should also pay attention to convenience and intelligence. In Dahua's home-use NVR portfolio, PoE or Wi Fi versions can make configuration super easy, says the company. Dahua's NVRs for small- to medium-sized businesses (SMB) have additional intelligent functions that are helpful for analytics. An Integrated 'Building Block' Solution A video appliance alleviates the needto completely design certain aspectsof a video management system,instead providing a fully integratedsolution building block Dealers and integrators face a daily challenge to keep up with customer quotes, requests, and implementations, says Lars Nordenlund Friis, vice president of incubation and ventures, Milestone Systems. A video appliance alleviates the need to completely design certain aspects of a video management system, instead providing a fully integrated solution building block, says Friis. These NVR building blocks can be deployed at smaller offices, bank branches, retail chain stores, remote locations, or in the central location. This allows the integrator to focus on critical aspects of the physical security system while deploying a fully integrated and optimized solution elsewhere. NVRs or video appliances are easy to deploy with pre-installed video management software, device licenses included, and configuration wizards. There is no concern about support because the full solution, hardware and software, is supported by Milestone, says Friis. Common Client Manages Multiple Devices Hikvision offers the benefit of a common user interface throughout its line, whether it's a 4-channel plug-and-play or a 256-channel Super NVR. With the common client to manage all devices, Hikvision NVRs are easy to install and manage. "We also fully support field installation and replacement of HDDs [hard disk drives] without voiding the warranty," says Bob Germain, director of product management, Hikvision USA. NVRs are easy to install, says Germain. There is no need to worry about a Windows operating system, maintaining updates, or compatibility with new hardware. Plug-and-play NVRs and auto-searching units have eliminated much of the setup required as well, reducing the complexity of the system. It is easy to add additional storage or even just field-replace a hard drive. A major trend in the market is standardization and continuity among systems, says Germain. Because the Hikvision interface is simple and standard, any investment in training is leveraged across all future installations. The benefits of the company's embedded Linux NVRs include minimal maintenance, high performance, cost effectiveness, and high scalability. In addition, Hikvision NVRs keep up with the demands of new technology, such as supporting 4K resolutions. Most systems still require a back-end storage system with cloud and edge storage usually being an enhancement to the total solution. Probably the biggest missed opportunity is plug-and-play. "If an integrator has not tried these units, they have not seen how easy IP can be," says Germain. "They are great for small systems or multi-site systems and can be easily managed with Hikvision's remote client software and DDNS [Dynamic Domain Name System] service, which are provided free of charge." Video appliances have gained in importance because of the increasing need for businesses to incorporate a well-rounded physical security plan while remaining within budget, says Ahmed Elsayed, sales engineer, Hikvision USA. Hikvision offers distributed and scalable architecture and lower-cost redundancy. The appliances are "plug and play:" They are operational from the moment you turn them on. Furthermore, auto-searching units make installations easier and quicker. Regardless of the type, number, or geographic location of the appliances, operation is seamless to the user, says Elsayed. Video appliances have gained inimportance because of the increasingneed for businesses to incorporate awell-rounded physical security planwhile remaining within budget Wizards Quickly Configure NVR Appliances Exclusive to Genetec NVR appliances is the software company's newly developed Control Panel application. The application runs a series of wizards and tools to quickly configure the appliance, starting with network configuration, access credentials, and license activation, with automatic camera discovery, enrollment and configuration. The Genetec Control Panel is designed to reduce the time needed to configure and commission the system, to reduce the cost of deployment, says Muhanad Jamjum, product manager of appliances at Genetec. The automatic update tool within the Control Panel allows the end user to check for the latest Security Center software version and can fully automate system updates to stay current with the latest release available. These features not only reduce the costs of initial setup, but also reduce the cost of maintaining the Genetec appliance with the most up-to-date software releases as they become available, says Jamjum. Pre-installed and verified Network Security Appliances relieve the system integrator's pre-sales team of the burden of specifying an off-the-shelf server to match the system requirements of the video management software. Though dependent on the choice of vendor, ideally the time it takes to design the system is greatly reduced with minimal risks involved. The selected hardware platform is already tested, fine-tuned, and pre-configured to maximize the performance of the software. In complex solutions that span multiple remote sites or locations and possibly involve more than one system integrator, the ability to standardize hardware becomes crucial. Capitalizing on a preconfigured Network Security Appliance across different sites ensures the consistency and stability of the entire system, which ultimately reduces the total cost of maintaining that system. The time needed to commission the system is also reduced, especially with the use of wizards and initial setup applications. Easy Implementation Requires Less Expertise Ease of installation is a major concern for integrators, says Ken LaMarca, OnSSI Vice President of Sales and Marketing. Integrators have made it clear that they want plug-and-play solutions to address this need. That's why NVR appliances powered by OnSSI are designed to meet this demand with a variety of robust solutions that offer extreme ease of implementation to reduce the required time and technical expertise – which lowers costs for installers and end users. A main benefit of NVR appliances powered by OnSSI is their ease of installation, says LaMarca. Dealers and integrators who are not implementing these devices are losing out on the time and cost savings they provide, he adds. These appliances are purpose-built to significantly reduce the time and specialized technical skills and training necessary for installation. Time is money, and this combination of benefits can add up to significant savings for end users and increased profits for dealers and integrators.
Experts sections