Brian McClain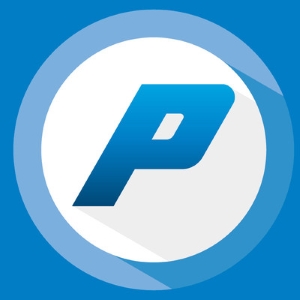 Brian McClain
President,
Pelco, Inc
Brian McClain is the President at Pelco. Previously Brian McClain was the COO at Pelco.
News mentions
Pelco, Inc., a provider of intelligent video surveillance solutions, is attending Intersec 2020 (booth #SUA26) in Dubai on January 19-21 to showcase a number of new products, solutions and services. Intersec will offer an opportunity for Pelco leaders to demonstrate the latest upgrades to the popular Sarix and Spectra video camera lines as well as its video management system, VideoXpert, to end-users, integrator partners, and the media. Advanced compression capabilities Here are a few of the key innovations that will be on display: Sarix Professional Series 3 Fixed IP Cameras (launched): Available in mini-dome, bullet, box and wedge configurations, the latest Sarix cameras offer a variety of exclusive features for customers that need high-definition video in low or no-light conditions as well as protection against vandalism and extreme temperatures. The Spectra 7 PTZ IP Camera (soon to be launched): The latest iteration of Pelco's line of PTZ IP cameras can capture up to 30 images per second at 4k resolution. It boasts true wide dynamic range, advanced low-light performance, anti-bloom technology and comes with significantly reduced storage requirements due to advanced compression capabilities. VideoXpert v 3.7 (launched): The most recent update of Pelco's world-renowned video management system, VX v 3.7 includes valuable new features, such as high frame rate playback, SMS notifications for alarms, recording schedules that can be triggered by any event, and new architecture that allows you to connect to the VxOpsCenter from a different network. Company-Designed VMS software Pelco's solutions, services and products address the distinct needs of clients in a variety of sectors Pelco's solutions, services and products address the distinct needs of clients in a variety of sectors, including education, health care, hospitality, airports, city surveillance, and energy. Pelco provides end-to-end solutions that include Pelco cameras, customized firmware and company-designed VMS software. Pelco also offers professional services, either on-site or remotely, to quickly set up systems with the latest software and customized configurations to address each customer's unique needs. Visitors stopping by the Pelco booth will also get a sneak preview of thermal cameras with unmatched resolution that are planned to hit the market later this year. Future of security technology A number of company leaders will be attending to meet with integrator partners, end users, media and other guests with an interest in the future of security technology. Those available include: Brian McClain, President and COO Brandon Reich, VP Product Strategy Stuart Rawling, VP Market Strategy Philippe Roux, VP Global Sales Modern video surveillance solutions Rawling will be giving a presentation Tuesday at noon at the Intersec Arena on how modern video surveillance solutions are transforming security at shopping malls and other major retail centers. "The past year has brought major changes for Pelco," said CEO Kurt Takahashi. "The company has updated its roadmap and our team is both motivated and equipped to turn our steep ambitions for future growth into reality. We're excited to explore and develop new products as well as to continue to enhance those that have already established us as the world's premier provider of surveillance technology. I would strongly encourage anybody interested in meeting the new Pelco to swing by our booth at Intersec."
The next chapter of the Pelco saga began in May when Pelco Inc. was acquired by Transom Capital Group, a private equity firm, from Schneider Electric. Since the acquisition, Transom Capital has been working with Pelco's management and employees to define and direct that next chapter. "The more time we spend with the company, the more excited we are about the opportunity," says Brendan Hart, Vice President, Operations, Transom Capital Group. In addition to his position with Transom, Hart has taken on an interim line role at Pelco as Vice President of Product and Strategy. After helping to oversee Pelco's rebuilding phase, he expects to step away from daily involvement over time. "We have gained an appreciation for nuance [since the acquisition closed]," he said. "The channels, the relations, how people buy in this industry are very nuanced. Who's gone where and who's done what? The interplay of hardware and software. We have gained appreciation for the nuance. And we need to be surrounding ourselves with people who know the industry, who know the multi-dimensional areas." Transition from analog to IP systems We have to focus on who our customers are specifically and understand their needs" It's a "transformative moment in the industry," says Hart, given industry changes such as price erosion and the transition from analog to IP systems. "We are about to go into the world of added intelligence. It's an interesting time to buy a security company." Hart says the Pelco brand still has value: "The market is rooting for us." There is also a strong portfolio of people and products to build from. Pelco maintains its headquarters in Fresno, Calif., and has a presence in Fort Collins, Colo., near Denver, and a sales office in the New York area, not to mention many global employees who work remotely. A new CEO is being recruited; otherwise, "we have a great executive team" in place, including Brian McClain, COO and President, says Hart. "In defining the new company, we have to decide first and foremost what we want to be," says Hart. "What can we provide customers? We have to focus on who our customers are specifically and understand their needs and use cases." Part of defining the new company is to become more aligned with a specific set of verticals that fit with Pelco's capabilities (although they are not saying which verticals those are yet). However, "we can't ignore what we are today as we make the transition," says Hart. Innovation in products We want customers to see innovation in products to a point when people will say 'this is Pelco'" "We have to let the products and experience speak for themselves. We're focused on getting our ducks in a row and going in a new direction, but actions speak louder than words," he says. The changes will be "more organic;" don't expect to see a big announcement. "We want customers to see innovation in products and customer support and get those things to a point when people will say 'this is Pelco,'" says Hart. Although not exhibiting at GSX, I found Pelco occupying a meeting room near the show floor. The room gave the company a chance to respond to integrators and consultants at GSX who had questions about what was going on with the acquisition. "Everybody is rooting for us, and we wanted the ability to get out and say 'we're here, we're doing things, and we're excited about the future,'" said Stuart Rawling, Pelco's Vice President, Market Strategy. "This is a time for people to come and see us who maybe haven't seen us in a while." By ISC West in the spring, Pelco expects to have a clear message of who they are and where they're going, he says. Aligning needs of end user "We are excited about the work we are seeing internally," which includes "aligning resources in the right way," says Rawling. "The fruits of the labor are being seen internally now. We will be launching new products in the next eight months, although there will not be a defined moment in time when we say 'this is it.' It will just be happening. Next year will be an exciting time industry-wide, and product-wise, and Pelco will have a strong voice. Brendan and team have kept us extremely busy," says Rawling, who also was part of Pelco in the "glory days" before the acquisition by Schneider Electric. We're so optimistic, when you combine the people and the brand and what's happening the market" "The work product has been so transformative mindset-wise for the employees. Everybody has had the opportunity to talk to the [new] owners about what type of company we are. We can set our own vision and get reenergized and get back to the core belief of what Pelco was and what it should be. We are the master of our own destiny, aligning needs of end user with the products we can deliver. We are putting the right processes in place that work for this market. It is an exciting prospect." In the new era, Rawling expects to target marketing more toward end-users, because they have more influence on product selection than ever before, he says. End users often learn about new products online, so Pelco will be looking to target its marketing toward educating various vertical markets about available technologies and their use cases. "We're so optimistic, when you combine the people and the brand and what's happening the market," says Hart. "We have to do the work. We're excited about what we are seeing internally."
PELCO Inc. announces that Jean-Marc Theolier, CEO, will be leaving the organization, effective immediately. As part of this change, Brian McClain, COO, will take the role of President, leading the recently independent company while the search for a new CEO is finalized. Transom Capital Group acquired the Company in May 2019. McClain stated, "Jean-Marc served as a critical member of the Pelco team in the recent sale and resulting ownership transition. I want to thank him for his passion and service to Pelco and wish him the very best for the future." Solutions-Focused products Transom Capital Group has ambitious plans for Pelco Inc., including leveraging a bold vision to meet the growing demand for solutions-focused products and services across specific market segments. "Pelco commands a powerful brand in a growing industry and maintains a deep bench of amazingly talented employees. Transom Capital Group recognized these factors in its decision to purchase the company, and they will serve as our foundation in becoming the leading solution provider in the industry," McClain explained. Also announced was the promotion of existing Pelco employees Brooke Christopher to Head of Marketing Communications and Branding, and Stuart Rawling to Vice President of Marketing Strategy. "We congratulate Brooke and Stuart on their new roles and look forward to their continued leadership in the company," McClain added.
Experts sections