Aaron Emigh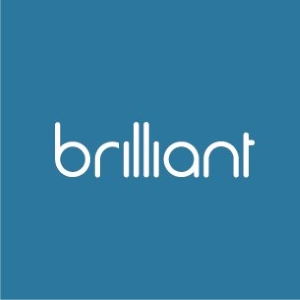 Aaron Emigh
CEO & Co-Founder,
Brilliant
Aaron Emigh is the Co-Founder and Chief Executive Officer at globally renowned smart home solutions firm, Brilliant. He has previously worked as Managing Director at Radix labs, Vice President and General Manager at Maven, and Chief Technology Officer at Rojo Networks, Inc. Aaron is an alumnus of the prestigious University of California.
News mentions
The Electronic Security Expo (ESX) Virtual Experience, presented by the Electronic Security Association (ESA), has announced the lineup for OpenXchange – The Changing Competitive Landscape. ESX Virtual Experience 2021 This main stage presentation, to be held during the ESX Virtual Experience 2021, on Tuesday, June 15, will be an interactive panel discussion on unique go-to-market strategies and the opportunities, and challenges likely to impact dealers, integrators, and monitoring companies, in the years to come. This year, ESX welcomes visionary leaders to the OpenXchange session, including Aaron Emigh, Co-Founder and CEO of Brilliant, Michael Martin, the Chief Executive Officer (CEO) of RapidSOS and Mark Zimmerman, the CEO of RSPNDR. OpenXchange forum This forum will provide the audience an opportunity to hear unique perspectives and business experiences Moderated by George De Marco, ESX Chairman and Managing Partner for Deco Ventures LLC, this forum will provide the audience an opportunity to hear unique perspectives and business experiences, and offer key insights on finding new ways to adapt and evolve in the fast-changing and competitive landscape of the electronic security and life safety industry. Aaron Emigh is the Chief Executive Officer (CEO) and Co-Founder of Brilliant, a highly regarded smart home and smart apartment company. He is an accomplished Silicon Valley technology entrepreneur and investor, who served as the Co-Founder and Chief Technology Officer (CTO) of Shopkick. Aaron is an inventor on more than 100 issued patents and has been recognized as a Technology Pioneer by the World Economic Forum. Technology and safety experts speak Michael Martin is the Co-Founder and Chief Executive Officer of RapidSOS. Michael's own challenges around emergency communication led him to start RapidSOS in 2013. RapidSOS manages 150 million emergency calls annually with major technology companies, including, Apple, Google, Uber and Microsoft. Michael is a major voice on public safety, personal security and technology innovation, and has presented to federal agencies and industry events, as well as been published in top media outlets, including the Washington Post, TechCrunch and The Wall Street Journal. End-to-end security software platform Mark Zimmerman is the Chief Executive Officer of RSPNDR, a renowned end-to-end security software platform for alarm response. In his role, Mark leads a team that is reimagining the alarm response side of the security business. Zimmerman has also held senior sales, marketing, solutions development and innovation roles at Bell and AT&T as well as CIO and CTO roles at MaRS and T4G Ltd. "We are excited to have these visionary leaders speak at ESX this month," said George De Marco, ESX Chairman, adding "The wealth of business experience on the Main Stage, will give ESX attendees an opportunity to hear about the latest cutting-edge trends from leading innovators and business leaders as they share their perspective on what will impact our businesses and industry."
Brilliant, manufacturer of Brilliant Smart Home Control system, and Schlage, a brand of Allegion that has been creating stylish and innovative door hardware for almost 100 years, has announced at CEDIA Expo 2019 a new collaboration designed to bring more convenience and simplicity to the smart home and home technology industry. Complete access control Schlage Encode Smart WiFi Deadbolt integration with Brilliant Smart Home Control for seamless access control Schlage's innovative smart lock, the Schlage Encode Smart WiFi Deadbolt, will integrate with Brilliant's Smart Home Control to give end users complete access control as well as the ability to conveniently lock and unlock their doors directly from any wall-mounted Brilliant Control or by utilizing voice commands through integration with Amazon Alexa. Homeowners will also be able to control locks as part of their home automation scenes. The integration also makes it easier than ever for custom integrators and trade professionals to create safer, smarter homes for end users. The Schlage Encode deadbolt features built-in WiFi, making additional hubs and gateways unnecessary and allowing it to be added simply to a wider variety of smart home ecosystems. Its ability to seamlessly connect with Brilliant provides even more options during home construction. Integration with smart home devices "The Schlage Encode deadbolt was designed to make connected locks simpler for our customers," said Mark Jenner, Director of Technology Alliances at Allegion. "By integrating with smart home automation platforms such as Brilliant, we provide homeowners greater flexibility, accessibility and simplicity to the smart home experience. That improved experience benefits partners at every stage, from the business decision to include the tech on new homes to installation of the technology." At CEDIA Expo 2019, September 10-14, Brilliant and Schlage will demo the integration at the Brilliant booth #3527. This demo is aimed at helping custom integrators understand how to deliver the best smart home control experience to their customers. Brilliant – Schlage integration "Brilliant understands that home builders and consumers aren't smart home experts, yet they want the advanced technology and benefits that come with a smart home," said Aaron Emigh, CEO and Co-Founder of Brilliant. "Brilliant and Schlage are committed to helping homeowners meet their needs now and in the future by working with custom integrators to create a more harmonious smart home experience." Benefits Safety: Homeowners are provided with top integrated products that help ensure the safety of their homes and families. Simplicity: With no hubs or gateways needed to connect the Schlage Encode Smart WiFi Deadbolt to the home network, installation and integration with Brilliant and other smart home technology is easier than ever. Convenience: The easy-to-use integration of Schlage and Brilliant provides homeowners with an exceptional smart home experience, resulting in positive customer interactions with builders, custom integrators and other trade professionals. Peace of mind: Brilliant and Schlage's innovation helps keep homeowners safe through integrated events that allow a door to lock automatically at a set time, see who is at the door and unlock the deadbolt remotely for trusted visitors, and ensure the house is turned on and safe for family members. Flexibility: Customers have access to the smart home options they expect and can choose integrated products that will work with their lifestyle. Affordable: Brilliant and Schlage have extensive relationships with builders to help create a program that is accessible and affordable to contractors and builders, alike. Smart home features Lock and unlock the door conveniently using Brilliant throughout the home or utilize the mobile app when they're on the go. Incorporate the Schlage Encode deadbolt in Brilliant "Scenes" to trigger controls throughout the home. For instance, tap "Goodnight" and Brilliant will lock the doors, turn off lights, turn down the temperature, and mute music. See and speak to guests at the front door and unlock the door when a Schlage Encode Smart WiFi Deadbolt and Ring Video Doorbell are connected to the Brilliant Control. Tell Alexa to lock and unlock the door once the Brilliant Alexa Experience is set up and the Schlage Encode Alexa Skill is enabled.
Experts sections