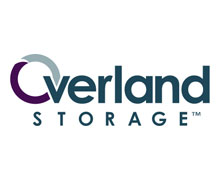 OMNI Data purchased two Snap Server 520 storage systems to reduce costs and maximize productivity
OMNI Data, which is based in Woodbridge, CT, is a systems integration and IT fonsulting firm with a proven track record for delivering the most efficient, comprehensive and cost-effective solutions to their clients. The firm designs, builds, and supports IT networks to help their clients maximize productivity, while minimizing IT infrastructure.
OMNI Data is comprised of IT certified engineers and consultants from an array of technical disciplines. The company works with the client to determine their needs, then builds the solution that best addresses those needs. OMNI Data then works with hardware and software vendors to procure the right equipment to build an integrated solution.
The challenge
Like many successful companies, OMNI Data has experienced tremendous growth in their data center. Between their own data and that which the company hosts for its clients, their data center had ballooned to 16 racks containing 65 servers, plus storage units. The data center was housed in a 48x24 room, which was completely full. "Our data center was pushing capacity", explains Scott Sebastian, Director of Sales for OMNI Data. "We were at the point where we had to seriously consider moving to a larger facility so we would have enough space to house our data center."
In addition to their physical space crisis, OMNI Data wanted to build a more efficient system that would be less expensive to operate and maintain, while increasing overall uptime and reliability. They were also interested in building a system with inherent flexibility, to easily scale to meet their future needs.
The company determined that the only way to achieve all of these seemingly contrasting goals was to virtualise their data center. OMNI Data had long been known for recommending and implementing advanced technological solutions for their customers. Now it was time for them to implement such a solution for their own business. "We wanted to do it partly to reap some financial savings with power and cooling, but also make our own servers more manageable and flexible, explains Sebastian. "If we were going to start recommending this technology to our clients, we wanted to implement it on ourselves, first. This would not only solve our problems, but also become a model for us to show to our customers.
The virtualisation solution
Once all the needs had been assessed, the choice became remarkably clear. OMNI Data looked to Virtual Iron, the premier provider of enterprise-class software for creating and managing virtual infrastructure. Virtual Iron leverages industry standards, open source, and processors with built-in hardware assisted virtualisation to deliver open and economically attractive virtualisation alternative
OMNI Data had long been known for implementing advanced technological solutions for their customers
s to existing, proprietary solutions.
Using Virtual Iron as the "brain" of their network infrastructure, OMNI Data partitioned five physical servers to produce 20 virtual servers as well as a virtual tape library. Each physical piece of hardware now behaved in every way as if it was multiple units. Windows 2003 was installed on some virtual servers, while Linux was installed on others.
The storage solution
OMNI Data realised that the hardware selection was a critical component to making the new system work. After all, if the physical server failed, four virtual servers would go down, thereby quadrupling the problem. With this in mind, OMNI Data set out to select and purchase the most reliable hardware they could find, in a price range that would not negate the cost savings promised by the virtualisation effort.
After careful consideration that included all the major storage providers, OMNI Data selected Overland's Snap Server. "It was a relatively easy decision", remembers Sebastian. "Snap Servers are known for their reliability and their sales and field engineers were uncommonly helpful. The moment we even hinted that we might need a bit of support, they got right on the phone to help."
OMNI Data purchased two Snap Server 520 storage systems. One Snap Server 520 was placed in the production environment, physically housed in the Data Center at OMNI Data headquarters. Using Virtual Iron software, the Snap Server 520 was then utilised for five physical servers and 20 virtual servers and attached to a virtual tape library.
The second Snap Server 520 was housed in an offsite OMNI Data facility containing a redundant Satellite/T1 Internet connection, physical servers (virtualised), and virtual desktops. Using Snap Enterprise Data Replicator™ (Snap EDR) software, all critical data would now be replicated between the two sites for complete redundancy, thereby providing business continuity in the case of a catastrophic event.
One Snap Server 520 was placed in the production environment, physically housed in the Data Center at OMNI Data headquarters
Results
OMNI Data determined that the savings from the power and cooling alone were worth the migration. The migration enabled them to remove 2 racks containing 15 servers from their data center, saving the company valuable physical space, as well as operational costs. "Our engineers determined that the power and cooling, alone, saved us $20,000 per year", said Sebastian. "Additionally, the decrease in physical space requirements saved us from having to move our data center to a larger location, which would have come with significant immediate and recurring costs. As a side benefit, we were able to use our extra space to build a training center. In addition to serving our own training needs, we actually rent the space to others for an extra revenue stream."
With full redundancy with their servers and their SAN, OMNI Data also gained the ability to set up a new server in minutes instead of hours. The benefit of this configuration was further proven when their quote system went down, due to a power supply failure. "We transferred the system to another server, which allowed it to be up and running again in five minutes", remembers Sebastian. "In the past, this critical business system would have been down for a day or two."
Always looking to help their customers get the most out of their systems, OMNI Data uses their new system infrastructure as a working model to demonstrate the benefits of consolidation and proper data protection. "We've proven that it works, so we want our customers to reap the benefits of our experience", adds Sebastian.
Download PDF version
Download PDF version