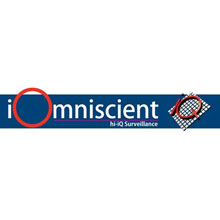 The facial recognition can handle crowded environments and allows the attendant to easily identify visitors
University of San Francisco (USF) founded in 1855, is listed as a Tier One National University in the 2013 U.S. News & World Report and has been named to the President's Higher Education Community Service Honor Roll by the Corporation for National and Community Service for the seventh straight year. As of September 7, 2012 (Census Date), USF enrolled 10,017 students. Apart from this there are approximately 2500 faculty members and employees.
USF provides on-campus housing through its various Residence Halls. These residence halls are frequently visited by large number of residents and non-residents. Hence it is extremely important to efficiently manage the entry of visitors to these Residence Halls.
After extensive trials, the University of San Francisco has decided to use iOmniscient's Face Recognition system inside certain Residence Halls. The system will recognize and keep track of residents and non-residents who enter the building. Designed to improve occupancy tracking, the system was selected because it can handle crowded environments and allows the attendant to easily identify visitors for proper check in.
Jason Rossi, USF Director of One Card & Campus Security Systems, said "Residence Halls are very high traffic environments which make it difficult for traditional access control technologies to verify every person who is entering. By using the facial recognition system we now know who has entered the building, and have improved our ability to identify visitors who need to check in with the attendant."
iOmniscient is honored to provide its Face Recognition system to University of San Francisco to enhance the security and safety of its residence halls.
Download PDF version