What Are The Security And Surveillance Challenges Of The Casino Market?
16 Jul 2019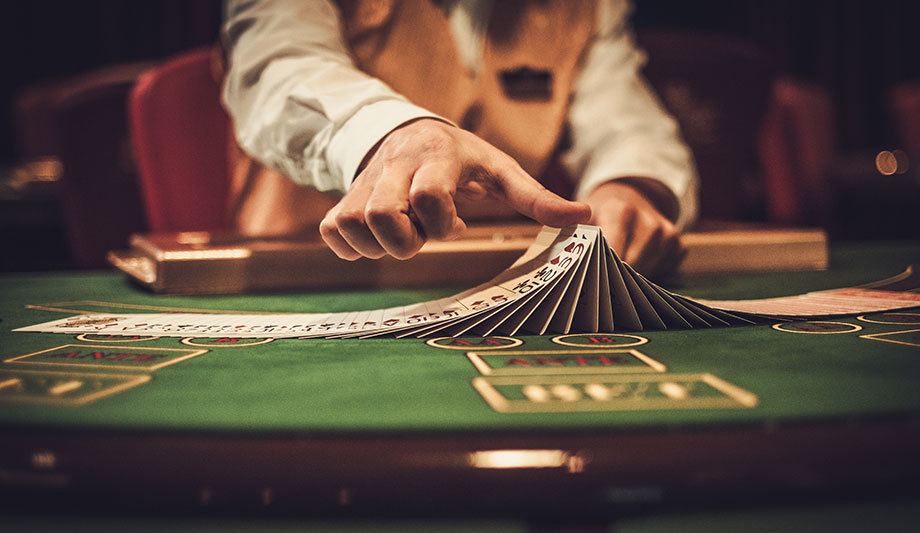 Editor Introduction
When it comes to security and to ensuring the integrity of gaming operations, today's casino market is risk-averse. Regulations direct the required surveillance of table games and slot machines, while modern casinos are often sprawling complexes that have a variety of other risks to be addressed, too. We asked this week's Expert Panel Roundtable: What are the challenges of the casino market relating to security and surveillance technology?
---
There are many potential solutions available when installing IP-based video equipment in the casino industry. It's important to use multi-directional/multi-sensor cameras whenever possible. The cost savings are significant in terms of wiring, power, switch ports required, mounting hardware and serviceability. A four-way multi-sensor camera might only consume a single VMS license, which can significantly reduce costs over the life of the system, depending on the system used. Modern multi-sensor cameras can deliver 30fps or 60fps capture from each lens to satisfy gaming commission rules. Modular lens/sensor "packs" give installers the flexibility to custom-configure precise fields-of-view for each direction. For low and variable lighting, a WDR (wide dynamic range) of 120dB or more is required to ensure image quality. Finally, to minimize storage and infrastructure costs, cameras and VMSs should utilize H.265 technology to reduce bandwidth and storage requirements for the high-resolution images modern cameras provide.
The casino market has a huge responsibility to safeguard guests, employees and assets – not to mention strict regulations to do so – but accomplishing this task isn't easy. It's difficult to monitor wide-open spaces with many entry and exit points, with large numbers of people gathered or constantly moving in different directions. And because these establishments are known to have large amounts of money changing hands at a rapid pace, casinos are often targets for theft and fraud. Security officials must therefore be able to quickly and efficiently respond and investigate incidents. Increasingly, casinos are turning to omnidirectional surveillance technology solutions to confront the challenges they face. Both 180- and 360-degree cameras allow casino security personnel to obtain a complete view of the scene and zoom into parts of the image or track people and objects at the same time. They can be coupled with leading-edge analytics to detect suspicious behavior.
Today's gaming establishments rely on technologically advanced security solutions to boost their overall patron experience while ensuring the safety of their environment. However, disparate solutions that operate in silos can be costly and inefficient. With a solution that unifies video surveillance with access control, automated license plate reading (ALPR) and analytics, gaming establishments quickly spot situations on the floor or back-of-house, monitor money exchanges and prevent employee theft. They can find evidence faster, automate video incident reporting, and share data easily for more effective investigations while protecting the privacy of their guests. They can monitor access to the more sensitive areas of their facility and using ALPR manage self-excluded gamblers and greet welcomed VIP customers at the door. All of this leads to positive and safer experiences which keep patrons coming back. And from an operational point of view, a unified solution provides more functionality via a single intuitive application.
Video surveillance has proven to be a valuable resource in enabling casinos and gaming establishments to reduce fraudulent activity, control financial losses, increase customer satisfaction and improve employee productivity. However, these facilities face strict regulations when it comes to maintaining security footage of all areas of the casino and ensuring that this video data is available and accessible at all times. System failures and operational interruptions cannot be tolerated in such a strict regulatory environment, requiring casinos to implement innovative technology solutions that keep their data protected and stored in an efficient and reliable manner. Intelligent infrastructure platforms can allow these organizations to handle the rigors of an enterprise IT environment and ensure robust protection of critical video surveillance data for risk mitigation and enhanced safety.
From slot machines to table games to retail stores to restaurants, casinos run a busy operation that requires extensive monitoring. Implementing effective surveillance technology that will detect suspicious activity is paramount to success of the entire enterprise. One of the key challenges is that surveillance standards for recording and retention vary by state. In other words, no one solution will fit all types of applications. Additionally, with so much activity happening on the casino floor, casinos must deploy specialized cameras that yield wide area coverage and improve visibility by utilizing low-light technology. Moreover, these cameras are continuously recording. Some cameras are also running advanced video analytics such as object recognition, facial detection and heat mapping. All of this puts a greater stress on surveillance hard drives. Fortunately, new video and storage technologies are improving data capture, management and preservation to ensure casinos aren't subject to dropped frame or data loss.
---
Editor Summary
Multi-sensor panoramic cameras, unified video and access control solutions, and new technologies to store and manage data are some of the developments that are transforming the casino market as it relates to security and video surveillance. As our Expert Panel Roundtable points out, available technologies are adding value to all parts of modern casino operations.