What Is The Role Of Gunshot Detectors In The Security Ecosystem?
6 Dec 2021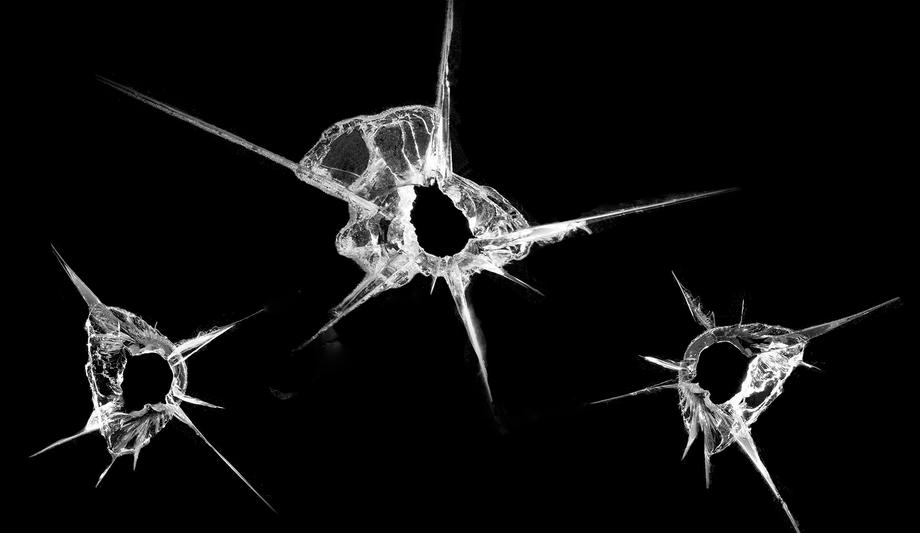 Editor Introduction
Sadly, active shooter incidents have become so common that they no longer grab big headlines or dominate the news cycle. A near-constant cascade of active shooter events persists in the background of our collective consciousness, a familiar drumbeat that is no less tragic because it is continuous. As more active shooter incidents occur, the security marketplace continues to implement solutions to minimize the impact, including gunshot detection. We asked this week's Expert Panel Roundtable: What is the role of gunshot detectors in today's security ecosystem?
---
A secure location is created by deploying rings of security at any facility. In both technology and human assets, the five senses are engaged to construct a wall of protection and alert us to danger. Of the senses, hearing and sound are coming into sharper focus as key components of any safety system. The sound of gunshots is an unmistakable cue to danger that demands a quick reaction. Since gunfire is associated with many forms of school and workplace violence, the ability to identify gunshots and quickly notify the occupants of a facility of the danger is essential for the safety and survival of deadly incidents. It is easy to imagine an active shooter on one side of a large building, with innocent victims located far from the immediate action having no idea of the violence taking place. A gunshot detector can notify people of danger so they can react fast.
With the increased popularity of artificial intelligence and deep learning, audio analytics are being woven deeper into the fabric of today's physical security ecosystem. Audio adds a layer of situational awareness that cannot be achieved with video surveillance alone. Audio analytics are completely non-invasive because no recording takes place; captured sounds are used for analysis purposes only. Network-based sensors monitor embedded digital microphone arrays to capture sound for real-time analysis. When the sensor identifies an anomaly, alarms can be triggered for events like Wake Words, Aggression, and Sound Abnormalities. Event notifications can be immediately transmitted to security personal and integrated video management systems. One specific analysis rising in popularity is gunshot detection, which uses unique software algorithms to identify sound signatures that equate to gunshots from small handguns to large rifles. Seconds count in active shooter events, and better informing first responders means more lives are potentially saved.
Gunshot detection, whether a standalone system or an analytic on a camera, is becoming an increasingly important law enforcement tool to help cities, schools, and campuses battle crime. When 911 calls are made to report a gunshot, the information provided is often insufficient. Without knowing exactly where to respond, police can waste valuable time and resources driving block by block looking for evidence. When gunshot detection is integrated as part of a unified security solution, law enforcement and police command personnel receive more actionable information, gain rapid access and detailed location insights. Operators can follow active shooter events in real-time through a map interface and live video from nearby security cameras for better situational awareness. A unified system can also display relevant metadata on a map, such as type of gunfire, number of rounds, address, district, etc., and provide reports of past alerts for statistics and data analysis.
Active shooter incidents have increased as the U.S has opened from lockdowns. The security industry has the technology, capability, and responsibility to drive awareness and implementation of gunshot detection safety as part of a comprehensive security system. Gunshot detection solutions help provide alertness and communication of an active shooter in events when seconds matter. These devices can greatly improve response times to adverse events. Furthermore, when connected to a central station for monitoring, immediate notification to first responders and law enforcement can be made automatically without user intervention. Many gunshot detection solutions can be integrated within a current system, which expands the benefits including pinpointing the exact location of the event and enabling lockdown of doors to prevent access with an access control system integration, providing first responders with knowledge of what is happening in a building with video management system integration, and sending notifications with a communication system integration.
2021 is on track to be the most violent year in the United States in 20 years. Building owners have a responsibility to explore every avenue to protect occupants, and gunshot detection technology is a crucial piece of that puzzle. Integration advancements have increased the foreseeability of mass shooting events, enabling facilities to have timely situational awareness to initiate a critical response to the threat. Furthermore, facilities are enabled to better prepare for and reduce the risk of a mass shooting event. By integrating building solutions that help security professionals understand the unique threats and risks to their facility, security teams can prevent unnecessary risk for occupants and liability for building owners. Gunshot detection solutions serve as an added layer of incident prevention to protect occupants and the facility, and they are quickly becoming a staple for emergency preparedness in all types of facilities.
The role of gunshot detectors is simply to give people the best chance at safety during active shooter scenarios. There are two forms of gun detectors, auditory gunshot detection, and visual gun detection. Gunshot detection is a retroactive listening device that can pinpoint the gunshot sound to a specific location. While useful in many ways, it doesn't do well in exterior areas and requires a significant hardware deployment. Video gun detection analytics are more proactive and can alert security of the presence of a gun before it is fired, giving responding parties precious seconds to prepare and protect people. Most schools and businesses already have cameras that can be augmented with visual gun detection analytics, so there is a lot less lift in implementing them in these places. It's not foolproof— if these locations don't have camera coverage everywhere, it can't detect a gun out of its line of sight.
---
Editor Summary
When gunfire erupts, time is of the essence. A response that is fast and well-informed provides the best chance that tragedy can be averted, or at least minimized. Gunshot detection technology performs a growing role in today's security ecosystem, helping to save valuable seconds when they matter most, and providing an additional technology element that can be integrated with other systems to address the growing threat.