What Are New Trends In Residential Security?
15 Sep 2021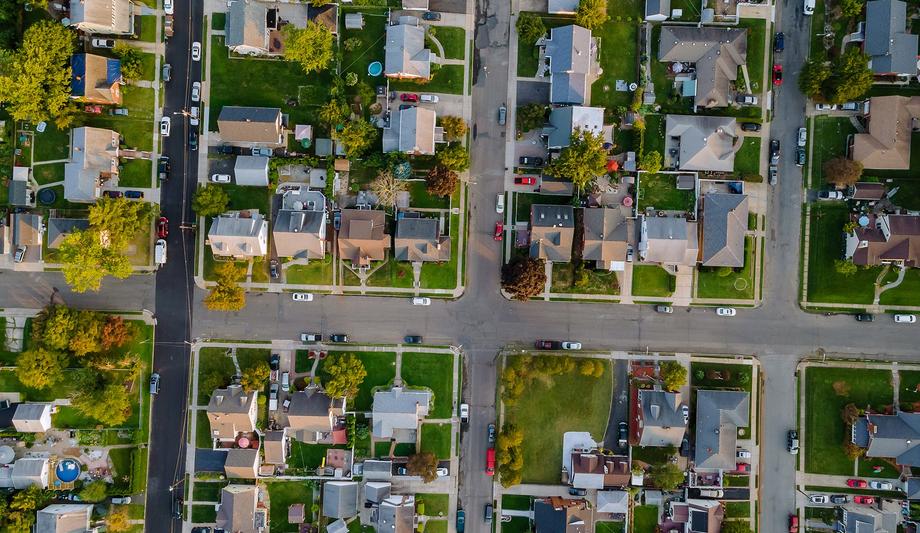 Editor Introduction
Residential security and smart homes are rapidly changing facets of the larger physical security marketplace, driven by advances in consumer technology and concerns about rising crime rates. During the COVID-19 pandemic, many people spent more time at home and became more aware of the need for greater security.
As workplaces opened back up, returning workers turned to technology to help them keep watch over their homes from afar. We asked this week's Expert Panel Roundtable: What are the trends in residential security in 2021?
---
The trend in residential security is a blend of physical security, technology and risk management solutions, designed to increase residents' peace of mind, with the most cost-effective configurations - without compromising community safety. By protecting community access points, residents and visitors are effectively verified, with connected visitor management technologies. Residential security managers are deploying security resources more effectively, with information-driven workforce management mobile applications that improve communication and response. They are able to respond to incidents in real time, with coordinated monitoring and response services, including remote video and alarm monitoring. They are augmenting physical security services with advanced security intelligence and technology that improves security response. They are protecting residents with fire, burglary and intrusion alarm monitoring, and response services and effectively communicate relevant notifications, and alerts to authorities and residents, with mass notification platforms.
As interest increases for entry-level, self-installed awareness systems, it's also elevating the interest for professionally installed security solutions. We see two main trends among our most successful security dealers:
Changing go-to-market strategies: Dealers are easing the buying experience by increasing proactive outreach, while also eliminating friction in the purchase journey. From enhanced visibility on social platforms to digital price comparison tools, they are conducting a tremendous amount of targeted, local advertising and driving users to an enhanced website filled with actionable content for the home owner.
Educating on necessity vs. novelty: Installers are re-defining the word 'security' versus 'awareness' solutions and are relying on full, end-to-end solutions to provide life safety and smart home integration. Dependable offerings have always been important, but solutions that help win more customers and are easy to integrate are in demand, because people don't want to spend all weekend setting up their smart home.
Flexibility and easy-to-use security systems are at the top-of-mind for multi-tenant residents, especially as they find value in taking their building security into their own hands. This hands-on approach can be achieved through the use of mobile apps. For unit access, tenants want the ability to open doors remotely, a capability that is in high demand. Not only can residents of multi-tenant and condominiums manage access to their individual living space, but they can also manage access to lobby doors remotely. Today, residents want the ability to visually confirm the identity of a visitor, manage access from anywhere and facilitate deliveries of groceries, packages, or food from a safe distance.
The COVID-19 pandemic has redefined the security and smart home devices market, with both positive and negative factors emerging in this new environment. From the beginning of the pandemic, many people, unwilling to risk exposure to COVID-19, have avoided circumstances, where an installation or repair technician would enter their home. Given Parks Associates' research that about one-third of security system owners and intenders report concerns about COVID-19, the self-installation of newly acquired security systems has increased from Q4 2018 to Q2 2020. In recent years, the adoption of security systems has experienced growth, even in the face of attrition, continuing at an average rate of over 12%. The continued rise in the adoption of interactive security services is another trend that we see in the industry. Research shows that approximately two-thirds of security system owners, which equates to approx. 20% of US broadband households or about 20 million homes, have an interactive security system.
Consumers are continuing to invest in helpful home security devices that increase their awareness of (and control of) what is happening in and around their homes. Cameras use machine learning to identify a package getting delivered or a familiar face. For example, a video doorbell can tell you when a package has been delivered, but also turn on your porch light, unlock the door and disarm your security system, so as to allow a delivery to be placed inside your home or garage. Then, it locks everything back. Another trend seen, as more people return to the office, after working from home for the past year, we are seeing increases in camera usage and live camera views, as people want to check-in on their homes. Property theft is on the rise in some geographies and regions. Consumers are looking for ways to ensure their homes, cars and garages are protected, and for solutions to deter property theft.
---
Editor Summary
Shifting consumer demands are challenging residential security companies to stay ahead of the changing landscape. Consumer technology is making residential security systems more responsive than ever and more convenient to use. The months of the COVID-19 pandemic has shifted priorities among many consumers. A greater emphasis on home and family translated into a greater awareness of the importance of security systems to protect our lifestyles.