Should 'Made In China' Be Seen As A Negative In Security Systems And Products?
27 Nov 2018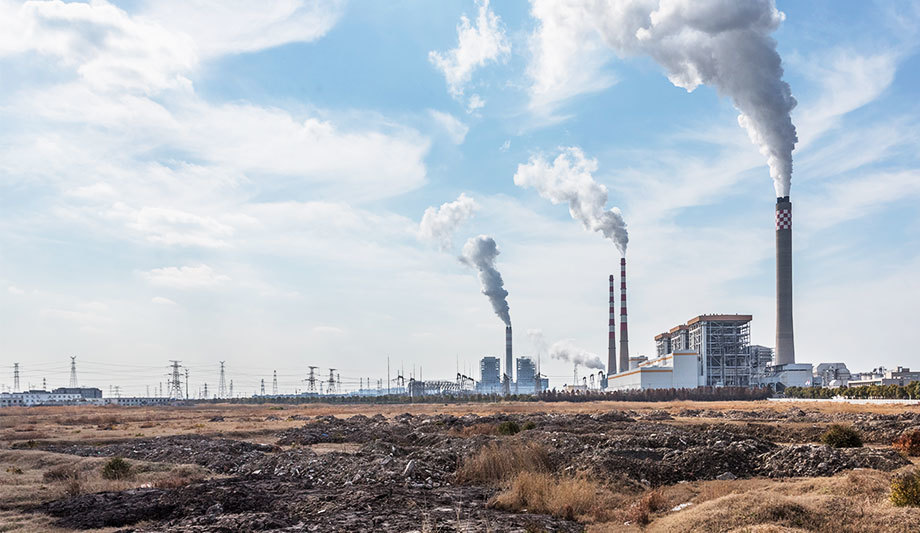 Editor Introduction
In today's global economy, goods are manufactured all over the world and shipped to customers thousands of miles away. Where goods are manufactured thus becomes a mere detail. However, in the case of "Made in China", the location of a manufacturer has become more high-profile and possibly more urgent. The U.S. government recently banned the use in government installations of video system components from two Chinese manufacturers, presumably because of cybersecurity concerns. A simmering trade war between China and the United States also emphasizes other concerns related to Chinese manufacturing. We asked this week's Expert Panel Roundtable: Should "Made in China" be seen as a negative in the video surveillance marketplace? Why or why not?
---
For me, there are several aspects to the question. For one thing, it is inarguable that China has a totalitarian regime that doesn't offer its citizens the same freedoms that we enjoy in the United States. But there are many other regimes that are also extremely repressive to all or parts of their populations, whose products, such as oil, diamonds, minerals, etc., we happily consume. Apart from politics, there are environmental issues, forced labor and/or treatment of ethnic minorities to consider. I'm all for socially conscious consumption, but it's a bit simplistic and even naïve to single out China. Regarding the products themselves, there's clear evidence that products from some Chinese companies suffer from cybersecurity vulnerabilities. Some manufacturers' products may be more vulnerable than others – even maliciously so – so not buying products made by those companies would make sense. Branding all products from an entire country doesn't.
"Made in China" does not immediately mean dangerous or risky, but when a company is state-sponsored and has government majority-ownership, that is when one should have concern. Should that government give an order to "spy" or enact an operation against the customer's authorization or knowledge – the manufacturing company cannot decline. Non-government majority-owned camera manufacturers can say "No" to any outside demands and go to court to reinforce their rights. More than the source of origin, the discussion should be more broadly about whether the vendor has the best interests of the customer at heart. Customers need to choose security vendors that can be relied on, and that won't create a breach in their network. They should ask the right questions when evaluating manufacturers, and this is not only about ownership, business model, partnerships or identified vulnerabilities. There needs to be a network of trust between customers, manufacturers, integrators and consultants.
As long as manufacturers produce networked devices, cybersecurity concerns will always be present in our industry. Everyone shares a certain level of responsibility when manufacturing, deploying and implementing devices and software. A large number of electronic components are manufactured in China, many of which can be found in modern electronic devices. Being made in China, by itself, should not be a cause of concern, but it is important to hold all manufacturers accountable by insisting that they maintain a level of resiliency and quality that safeguards against intrusions and exploits. It is also important that all manufacturers strive for a new level of transparency and responsiveness with their cybersecurity policies, fixes, and design implementations.
Cybersecurity is a top concern for many involved in the physical safety and security industry; this includes Pelco, its customers, distributors, and system integrator partners. The U.S. government is one of the most demanding customers when it comes to the cybersecurity of its own deployments, as well as video surveillance systems used for critical infrastructure and public safety. The U.S. Congress took action on this subject through the John S. McCain National Defense Authorization Act for Fiscal Year 2019 (NDAA) by banning the procurement or use of specifically named video surveillance camera and systems vendors as well as specifically named component suppliers that are used in some video surveillance products that could or are deployed in U.S. government-related video surveillance system deployments. Made in China, at least in the context of the US government contracts, has therefore become a negative.
Recently, we have been seeing a lot of buzz in the industry surrounding China, whether it be government-related or otherwise. A main trigger point is the U.S. government's stance on trade, sanctions and the term "Made in China." There is a decent amount of misconception surrounding "Made in China." The fact is, there are high-grade products and innovative technologies coming from Chinese companies. It's important for dealers and integrators to do research and form their own opinions about these products and companies based on what is the best fit for their deployments. Approaching these "Made in China" products with an open mind and being receptive to examination based on facts, relationships, and observations will ultimately allow security professionals to come to a more accurate, informed conclusion, that will better serve both their business and customers.
---
Editor Summary
"Made in China" has become a high-profile concern in the physical security market of late, driven largely by the U.S. government ban on use of video surveillance products manufactured by two Chinese companies. Our Expert Panelists point out that the broader issue of "Made in China" is a complex one, including political, environmental and human rights considerations, and especially cybersecurity. Even so, Chinese-made goods tend to offer good value at a lower price. It remains to be seen what the long-range impact of current controversies will be on the global demand for Chinese goods in the physical security market.