What Characteristics Do Salespeople Require In The Physical Security Industry?
20 Feb 2019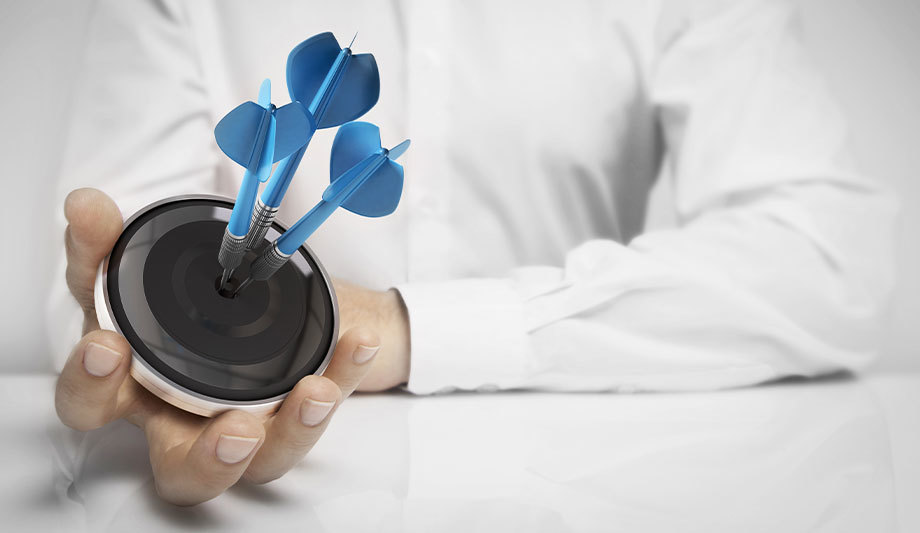 Editor Introduction
A basic tenet of sales is ABC – always be closing. But it's a principle that most professional salespeople would say oversimplifies the process. Especially in a sophisticated, high-tech market such as physical security, the required sales skills are much more involved and nuanced. We asked this week's Expert Panel Roundtable: What unique characteristics are required of salespeople in the arena of physical security systems?
---
To be a good salesperson, you must understand each customer's needs and help them solve their problems. In physical security, this need is typically some kind of risk mitigation – guarding themselves and their organizations against threats, danger and liability. This makes the conversation more fraught than if you were selling a business product such as lighting, HR software or insurance, since ultimately you are talking about people's lives and livelihoods. You never want to seem to be capitalizing on fear to earn profits. At the same time, your solutions are truly beneficial to customers in a way that goes beyond other business products. Ideally, you should ask thoughtful questions and be ready to listen carefully to the answers. Show your customer that you care about their issues and want to help them find the right solution. Create a relationship built on trust, and it will last well beyond the sale.
This is a subject that's near and dear to my heart, as our customers respond best to salespeople who are focused on business outcomes rather than retreating into a "features and benefits" conversation about technologies. Salespeople in the physical security space should be able to conceptualize the support structure, services delivery, and operational experience. And above all, salespeople should take the time to listen and understand the specific and unique challenges and goals of their customers, even those parts of their business that are peripheral or outside of their area of expertise.
Salespeople in physical security require expertise in the latest IP and networking capabilities and need to be able to explain the benefits that come from this connectivity to the customer in managed services and remote monitoring and maintenance. In addition, since many sales are now conducted online, it's important for them to add value to face-to-face discussions by assisting in planning, design, meeting compliance and even cybersecurity. They can't lead with technology and be effective. They need to lead with solutions first, followed by product. Salespeople who understand the customer's needs specific to their vertical market and who can offer solutions that not only provide security but also deliver business intelligence and data that can be parlayed into a lower total cost of ownership and savings in service and maintenance will be more successful than their counterparts.
It's important for our sales team members to have a solid grasp on the pain points that customers face with regard to their physical security systems, so we have to hire people who are great listeners, willing to ask questions, get to know end-user clients alongside our integrator partners and help deliver the best solutions at the best cost that will solve their problems. I am also a firm believer in honesty in business. Customer feedback is a reflection on our ability to listen and understand their problems in order to deliver the right solution for their organization. Additionally, it's critical to have salespeople who are service minded and not just focused on sales. For us, we're developing a long-term relationship, not simply making a sale; so we have to ensure that our sales team share that vision for building and maintaining an ongoing partnership.
Overall, assuming the potential salespeople are semi-technical and well versed enough in today's enabling technologies such as networking, wireless and cloud, I want to find people who can articulate solutions that solve customer problems rather than sell widgets. From a soft skills perspective, it's important to have a sales team that takes initiative both inside and outside the organization and demonstrates a work ethic. It's also important to have a salesperson who demonstrates an affinity for follow through. Marketing and lead generation are nothing without the ability for the person to make a meaningful connection, distinguish themselves as an expert in their field, develop a rapport with stakeholders, and commit to believing in and selling the product. Intuition is important, and it can't always be trained. Knowing when to push and when to back off and stop wasting valuable company resources is critical to the success of a salesperson.
---
Editor Summary
Our Expert Panel Roundtable offers food for thought when considering what makes a good salesperson in the physical security marketplace. Requirements range from understanding customer needs to emphasizing business outcomes to an ability to listen. Salespeople also need to have sufficient technical knowledge and know when to push and when to back off. It takes a diverse skillset to sell our industry's products effectively and professionally. Fortunately, we have many good salespeople who meet or exceed the requirements (and, regrettably, a few who could do better).