Vanderbilt Intruder Alarm Warning Devices
(3)
Browse Intruder Alarm Warning Devices
Intruder alarm warning device products updated recently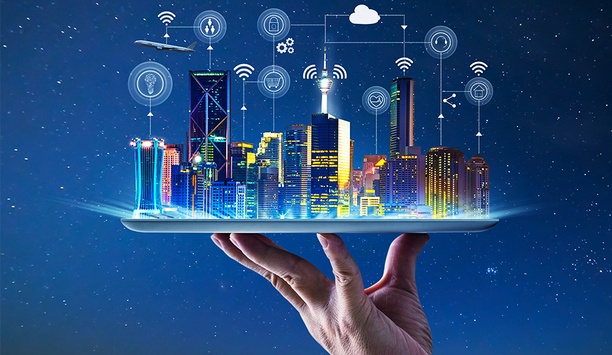 Security And Safety Drive Smart Building Strategies For The Future
Johnson Controls recently unveiled the findings of its 2018 Energy Efficiency Indicator (EEI) survey that examined the current and planned investments and key drivers to improve energy efficiency and building systems integration in facilities. Systems integration was identified as one of the top technologies expected to have the biggest impact on the implementation in smart buildings over the next five years, with respondents planning to invest in security, fire and life-safety integrations more so than any other systems integration in the next year. As advanced, connected technologies drive the evolution of smart buildings, security and safety technologies are at the center of more intelligent strategies as they attribute to overall building operations and efficiencies. SecurityInformed.com spoke with Johnson Controls, Building Solutions, North America, VP of Marketing, Hank Monaco, and Senior National Director of Municipal Infrastructure and Smart Cities, Lisa Brown, about the results of the study, smart technology investments and the benefits of a holistic building strategy that integrates security and fire and life-safety systems with core building systems. Q: What is the most striking result from the survey, and what does it mean in the context of a building's safety and security systems? The results show an increased understanding about the value of integrating safety and security systems with other building systems Hank Monaco: Investment in building system integration increased 23 percent in 2019 compared to 2018, the largest increase of any measure in the survey. When respondents were asked more specifically what systems they we planning to invest in over the next year, fire and life safety integration (61%) and security system integration (58%) were the top two priorities for organizations. The results show an increased understanding about the value of integrating safety and security systems with other building systems to improve overall operations and bolster capabilities beyond the intended function of an individual system. Q: The survey covers integration of fire, life safety and security systems as part of "smart building" systems. How do smarter buildings increase the effectiveness of security and life safety systems? Hank Monaco: A true "smart building" integrates all building systems – security, fire and life-safety, HVAC, lighting etc. – to create a connected, digital infrastructure that enables individual technologies to be more intelligent and perform more advanced functions beyond what they can do on their own. For example, when sensors and video surveillance are integrated with lighting systems, if abnormal activity is detected on the building premise, key stakeholders can be automatically alerted to increase emergency response time. With integrated video surveillance, they also gain the ability to access surveillance footage remotely to assess the situation. When sensors and video surveillance are integrated with lighting systems abnormal activity on the premise can automatically be detected Q: How can integrated security and life safety systems contribute to greater energy efficiency in a smart building environment? Hank Monaco: Security, fire and life-safety systems can help to inform other building systems about how a facility is used, high-trafficked areas and the flow of occupants within a building. Integrated building solutions produce a myriad of data that can be leveraged to increase operational efficiencies. From an energy efficiency standpoint, actionable insights are particularly useful for areas that are not frequently occupied or off-peak hours as you wouldn't want to heat or cool an entire building for just one person coming in on the weekend. When video surveillance is integrated with HVAC and lighting systems, it can monitor occupancy in a room or hallway. The video analytics can then control the dimming of lights and the temperature depending on occupant levels in a specific vicinity. Similarly, when access control systems are integrated with these same systems, once a card is presented to the reader, it can signal the lights or HVAC system to turn on. In this example, systems integration can ultimately help enable energy savings in the long run. Security and life safety systems contribute to help enable greater energy efficiency and energy savings in the long run Q: What other benefits of integration are there (beyond the core security and life safety functions)? Hank Monaco: Beyond increased security, fire and life-safety functions, the benefits of systems integration include: Increased data and analytics to garner a holistic, streamlined understanding of how systems function and how to improve productivity Ability to track usage to increase efficiency and reduce operational costs Enhanced occupant experience and comfort Increased productivity and workflow to support business objectives Smart-ready, connected environment that can support future technology advancements Q: What lesson or action point should a building owner/operator take from the survey? How can the owner of an existing building leverage the benefits of the smart building environment incrementally and absent a complete overhaul? Lisa Brown: Johnson Controls Energy Efficiency Indicator found that 77% of organizations plan to make investments in energy efficiency and smarter building technology this year. This percentage demonstrates an increased understanding of the benefits of smart buildings and highlights the proactive efforts building owners are taking to adopt advanced technologies. There is an increased understanding that buildings operate more effectively when different building systems are connected As smart buildings continue to evolve, more facilities are beginning to explore opportunities to advance their own spaces. A complete overhaul of legacy systems is not necessary as small investments today can help position a facility to more easily adopt technologies at scale in the future. As a first step, it's important for building owners to conduct an assessment and establish a strategy that defines a comprehensive set of requirements and prioritizes use-cases and implementations. From there, incremental investments and updates can be made over a realistic timeline. Q: What is the ROI of smart buildings? Lisa Brown: As demonstrated by our survey, there is an increased understanding that buildings operate more effectively when different building systems are connected. The advanced analytics and more streamlined data that is gathered through systems integration can provide the building-performance metrics to help better understand the return on investment (ROI) of the building systems. This data is used to better understand the environment and make assessments and improvements overtime to increase efficiencies. Moreover, analytics and data provide valuable insights into where action is needed and what type of return can be expected from key investments.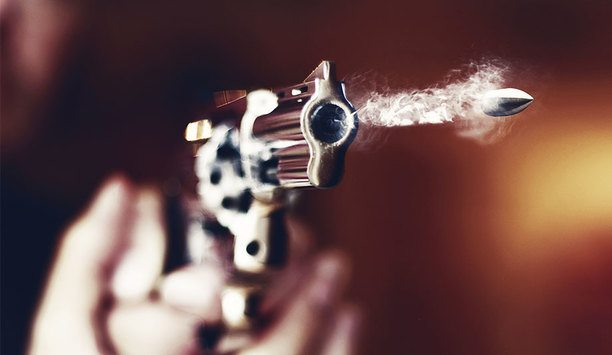 Can We Prevent Active Shooters Through AI Technology?
According to the reports of not-for-profit organization Gun Violence Archive, the year 2018 has seen 323 mass shooting incidents as of November 28 in the United States. This number is 346 for the year 2017 and 382 for 2016 (more statistics are available here), with "mass shooting" defined as cases where four or more people are shot or killed in the same time period and location. While definitions of mass shooting vary with organizations in the US, the count of over 300 incidents per year, or about once per day on average, is simply alarming. It raises public safety concerns, ignites debates and protests, which in turn lead to public unrest and potentially more violence, and increases costs for governments from the regional to federal level. Most importantly, the loss of lives demands not only improvement in post-incident handling and investigation, but also new prevention technologies. Gunshot Detection Solutions AI weapon detection offers a more efficient alternative to prevent active shooting There are several gunshot detection solutions in the security market, commonly used by law enforcement agencies to detect and locate gun fires. These systems function based on acoustic recordings and analyses and often in combination with signals detected by sensors of the optical flash and shockwave when a gun is fired. However, gunshot detection by nature dictates that the law enforcement can only react to a shooting incident that has occurred. With fast action, law enforcement can prevent the incident from escalating, but lives that are lost cannot be recovered. With the development of artificial intelligence in object recognition, AI weapon detection offers a more efficient alternative to prevent active shooting: AI can visually detect guns based on their shapes before they are fired. The AI is trained to recognize firearms in different shapes, sizes, colors, and at different angles in videos, so that the AI weapon detector can be deployed with existing cameras systems, analyze the video feeds, and instantly notify security staff when a gun is spotted. Comparison of the advantages for law enforcement and public security agencies Legacy gunshot detection using sensors AI weapon detection Reactive measure: detect after guns have been fired Proactive measure: detect before guns are fired Time to action: within 1 second Time to action: within 1 second Unable to provide visual data about shooter(s) Can provide data about shooter(s) based on the camera recording: clothing, luggage (backpack, handbag, etc.), facial features, vehicle Unable to track the location of the shooter(s) before and after shooting because of the lack of sound Can track the shooter(s) using AI Person & Vehicle Tracking, AI Face Recognition, and AI License Plate Recognition False detection caused by similar sound such as fireworks and cars backfiring Minimal to no false detection, as AI can distinguish different types of handguns and rifles from normal objects (umbrella, cellphone, etc.) Require physical deployment of gunshot detection sensors Can be used with existing camera systems, do not require special hardware Complicated to deploy, require highly trained professional Easy to deploy as an add-on to existing video surveillance system - Can integrate with gun-shot detection to create a "double knock" audio and video active shooter alert system Gun-Shot Detection Advantages In addition to advantages for law enforcement and public security agencies, this type of visual-based pre-incident detector has three-fold advantages for the public: Save lives by spotting the shooter before the shooting event. Minimize the chaos entailing an incident: panic and chaos caused by a shooting incident often adds to injury, as people run, fall, trample on others… With an AI weapon detector, when a gun is spotted, the system sends an alert to security staff, who can quickly control the situation in an organized manner and apprehend the intending shooter. Can be added as a SaaS (Security as a Service) component to small business and home surveillance systems, e.g., intrusion detection alerts (home invasion incidents with firearms number over 2500 per year nationwide). For a complete active shooter detection system, video-based AI detector can operate in conjunction with gunshot detectors for enhanced security. Traditional X-ray based weapon detection or metal detection entrance systems are complicated and expensive; with AI video technology, active shooter detection system can be cost-effective, and after all, what price tag can one put on a life? Written by Paul Sun and Mai Truong, IronYun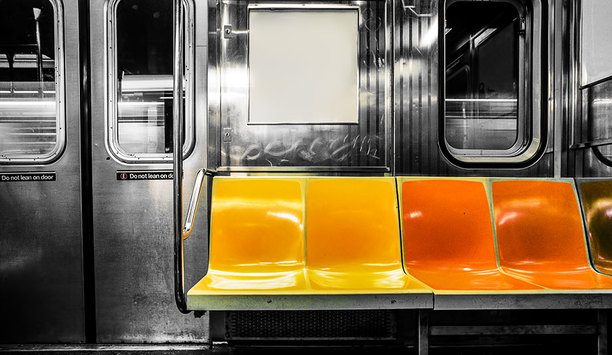 Mass Transit Security Evolves With Modern Security Solutions
As anyone who has ever flown on a commercial airline since 2001 knows, security measures at airports are well enforced and the emphasis on traveler safety is all around the airport and its grounds. Mass transportation, meanwhile, presents a special but not any less significant challenge when it comes to determining security issues. These facilities need to develop the means to protect a constantly changing and large population of passengers. And unlike airports these facilities often have hundreds of points of entry and exit on multiple modes—buses, subways, light rail, commuter trains, even ferries. About 2 million Americans will use the nation's airways on a given work day, while 35 million people will board some form of public transportation. In fact, statistics have shown that nearly 11 billion trips are taken on public transportation every year. In some large metropolitan areas in North America where mass transit is well established, more than 20 percent of the area's inhabitants get around via public transportation.About 2 million Americans will use the nation's airways on a given work day, while 35 million people will board some form of public transportation Solving Mass Transit Security For transportation officials and their security providers, solving the mass transit security issue begins with determining the key concerns and then creating the proper responses via security systems, policies and procedures to mitigate the risks. Although vandalism and graffiti are very visible signs of criminal behaviour in mass transit settings such as bus stops and subway stations, this is not where transportation officials typically focus their energy. Fences and gates can secure out-of-service buses and train cars, as can remote surveillance methods to keep such vandalism at a minimum. Instead, it is the day-to-day safety and security of transit riders and employees that should become the highest priority. This begins with creating the safest environment possible that is highlighted with appropriate signage and, when necessary, audible warnings, and supporting that with technology, such as surveillance cameras, that will document what has happened if an incident occurs.Analytics can also be useful in alerting security about other suspicious behaviours at a transit stop, such as an untended bag or package Crime Prevention In Transportation Analytics can also be useful in alerting security about other suspicious behaviours at a transit stop, such as an untended bag or package Incidents of concern within a transit setting can take several forms, ranging from legitimate accidents or crimes to false claims such as faked fall down the stairs to potential and actual suicides. Bus and subway stations also have become magnets for homeless people who may put themselves and others in harm's way by trying to access less secure public areas within a station as temporary shelters. If someone is injured on a subway platform and the transit provider is held liable, it could be on the hook for hundreds of thousands, if not millions of dollars. Suicides are a major concern for operators, with personnel now being trained to look for individuals who seem distressed, are loitering in the area or are intentionally putting themselves in a dangerous situation, such as standing too close to the edge of a platform. The deployment of video analytics, which can be programmed to send alerts when certain pre-set actions occur, can help determine when such dangerous behaviours come into play. Analytics can also be useful in alerting security about other suspicious behaviours at a transit stop, such as an untended bag or package or a person going into a restricted area. Whether it is on the bus, train or ferry or at the stops themselves, cameras and intuitive video management systems are the key to both active and forensic transit security. Some cities use buses that are up to 60 feet long and those can be equipped with up to a dozen cameras Train Security And Safety By using the proper cameras and recording systems in a transit environment, quick-acting personnel can locate a person of interest who boarded a train at one station, follow him during his trip and produce a crisp, clear identifiable image at the end. Those setting up the system thus should keep in mind proper camera positioning, resolution and motion-based changes to framerates or other compression settings. A typical 30-foot bus often has six cameras—one each at the front and middle doors, two more within the bus and then one looking forward and another looking behind the bus. The latter two are important in the event of accidents to verify liability. Some cities use buses that are up to 60 feet long and those can be equipped with up to a dozen cameras.Train stations often deploy high-definition cameras to better support facial recognition software to get that actionable image Train cars are similarly equipped with two to four cameras to view activity down the centre aisle. Within the stations themselves, there can be from 15 to 30 or more cameras capturing wide-angle shots. Train stations, which have a restricted point of egress, often deploy high-definition cameras to better support facial recognition software to get that actionable image. Installing The Right Technology For The Solution Although bandwidth and storage can be a concern, with motion-based recording, the resolution can be bumped up during event, resulting in a 1-megapixel stream jumping to 4 or even 8mbps when needed. By changing the resolution on demand, end users can cut their storage needs significantly. Transportation settings often rely on the same technology used in other security installations, primarily mini dome cameras, although there are some mini transit domes built specifically for the environment with the proper aesthetics. Because of vandalism threats, transit typically avoids pendant mounts, which can be more easily grabbed and damaged. Temperature ratings for cameras also come into play in cold climates with cameras often getting outdoor exposure.Today's new buses and trains are constructed with the cameras onboard and newer stations also take security into consideration at the earliest design stage As trains and buses move along their routes, especially those that service outlying areas, Internet connectivity becomes an issue as well. Because it may be difficult for video to be sent in transit, security bus barns are equipped with Wi-Fi so video from onboard cameras can be downloaded at the end of the day. And the use of hardened recorders at the stations allows security personnel to retrieve recorded video. Transit Security With Modern Technology Today's new buses and trains are constructed with the cameras onboard and newer stations also take security into consideration at the earliest design stage. Older infrastructure from long-standing subway and bus terminals can prove to be a challenge when adding security, but these issues aren't insurmountable. Often the solution is to add more cameras to cover the same square footage because of less-than-ideal sight lines and to place conduit wherever it works best, which may mean positioning it under platforms or in other out-of-the-way places within older stations. Looking ahead, transit security will continue to evolve, not only as new stations and modes of transportation are added to the system, but in terms of communicating with commuters. People can expect to get mass notification alerts on their mobile devices, and those same devices can provide vital data to transportation entities to better develop their overall systems.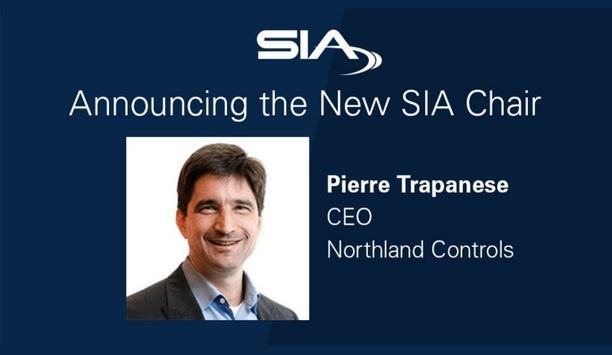 SIA Announces Appointment Of New Chairman And 2020 Executive Committee, Along With Five New Board Members
The Security Industry Association (SIA) welcomed a new chairman, announced its 2020 executive committee and welcomed five new members to the SIA Board of Directors at The Advance, SIA's annual membership meeting, held virtually on Tuesday, March 17, 2020. SIA's The Advance SIA ratified the selection of Pierre Trapanese, CEO of Northland Controls, as SIA's chairman of the board. Trapanese has 33 years of international project and financial management experience in the security industry. He has been the sole owner of Northland Controls since 2005 and has transformed it into a global service provider with 250 Northlanders spread across offices in 5 countries. During The Advance, SIA also announced the addition of five new voting members to the SIA Board of Directors to serve terms from 2020 to 2022: Jonathan Aguila, director – systems and technology, Facebook – Global Security Stacy Deveraux, president, Electromechanical Solutions Group, ASSA ABLOY Opening Solutions Mike Mathes, executive vice president, Convergint Technologies Erica McBride-Rapp, logistics manager, Allegion Tim Palmquist, vice president, Americas, Milestone Systems Following the ratification, the SIA Executive Committee for 2020 includes: Chairman: Pierre Trapanese, CEO, Northland Controls Director of Technology: Kim Loy, Vandebilt Treasurer: Scott Dunn, director, business development, Axis Communications Secretary: Lynn de Séve, president, GSA Schedules Inc. Immediate Past Chairman: Scott Schafer, principal, SMS Advisors New additions to SIA Board I am thankful to SIA for welcoming me as SIA chairman and entrusting me with the responsibilities of this role" Additionally, three existing SIA board members – Janet Fenner, chief marketing officer at Intelligent Security Systems; John E. Mack III, executive vice president, co-head of investment banking and head of mergers and acquisitions at Imperial Capital; and Tom Nakatani, vice president of customer monitoring technology and product development at ADT – renewed their involvement in the SIA Board of Directors for an additional term. "I am thankful to SIA for welcoming me as SIA chairman and entrusting me with the responsibilities of this role," said Trapanese. "We congratulate the new and returning members to the SIA Board of Directors and the SIA Executive Committee – this is a remarkable group of security leaders poised to guide the association and industry forward." SIA Board of Directors The SIA Board of Directors is comprised of industry professionals representing a broad spectrum of interests in the security industry. The full list of current board members can be found here. During The Advance, in addition to announcing the new board chairman, new and returning board members and executive committee, SIA shared market intelligence for the year ahead and presented its annual membership awards – the SIA Chairman's Award, Sandy Jones Volunteer of the Year Award, Committee Chair of the Year Award and Member of the Year Award.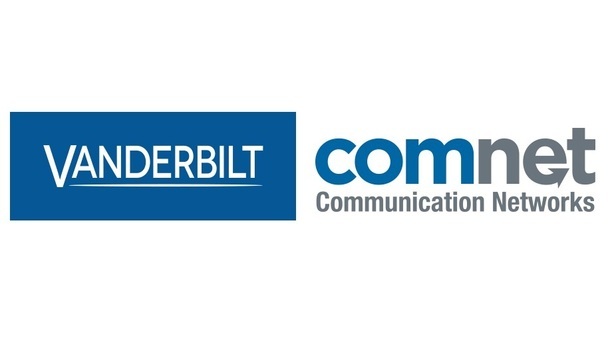 Vanderbilt And Comnet Release A Letter Showing Support Through The Coronavirus (COVID 19)
David Sullivan the President of ACRE International issued the following statement: As a global company with personnel stationed throughout the world, we are keenly aware of how the Coronavirus (COVID 19) is affecting people and business. For those who have been impacted directly by the Coronavirus, our hearts go out to you. We are closely monitoring the situation, making judgements and decisions daily with the rapidly changing environmental conditions. We have advised our staff to avoid travel at this time, and to conduct meetings remotely through alternative communication tools such as Skype. We know that this challenges normal business practice, however we feel that it is an appropriate precaution for both our employees and customers. We are following the guidance of our respective governments and health authorities and will ensure swift and diligent action in accordance with any regulation that is mandated. We have expanded our IT infrastructure to allow for all our employees to work from home if needed and expect that there will be little disruption to our regular service and support hours. We'll be sure to update you if things change on our website, and other communication means. As of today, the 16th March 2020, all our suppliers have confirmed that they remain open for business. Subcomponent shortages are being addressed by sourcing from qualified alternate suppliers and alternate components. The majority of our stock levels are good as we hold a safety stock in our European warehouses. We are monitoring the situation daily and we will continue to provide regular updates as the situation evolves. We thank you for your continued loyalty. Your business is important to us, and we know that communication is critical during times such as these. We look forward to a quick end to this outbreak, and trust that the world will learn how to prevent such a pandemic from happening again.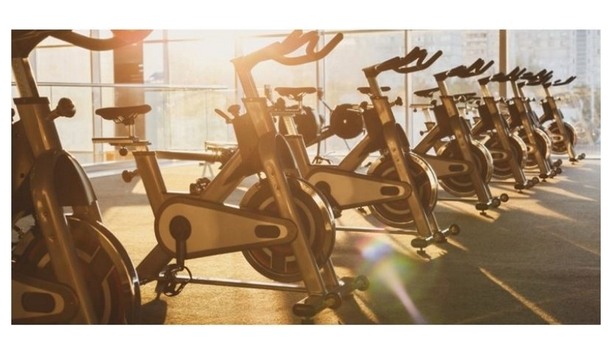 Oliver Law Security Installs Vanderbilt ACT365 In One Of Doncaster's Largest Gyms
Doncaster Culture and Leisure Trust (DCLT) is a registered charity delivering premier leisure provision venues across Doncaster. DCLT offers a diverse range of health, fitness, leisure, and entertainment activities to customers to help to achieve a healthier community across Doncaster. DCLT's premier venue, The Dome, required a new solution that would protect several areas, including one of the largest gym's in Doncaster, The Fitness Village. DCLT had a specific brief for this project that specified enhancing the staff and customer experience, while simultaneously providing access control solutions to restricted areas from the general public, members, and staff alike. Alongside interfacing the onsite gym membership system to enable a single source of data to populate the access control and automate the process, the Trust was also in a transition period of moving members from barcode to RFID badges. Advanced fast-acting swing speed gates Moreover, the entrance to The Fitness Village gym was also under renovation. The access control system would also need to feature advanced fast-acting swing speed gates and slim lanes. Advanced user obstacle protection also had to be kept in consideration to keep members safe during peak times when there would be a high level of footfall from visitors. Solutions Provided: Oliver Law Security (OLS) did not hesitate to recommend the Vanderbilt ACT365 system. ACT365 is not only a fully cloud-based product; it offers a flexible solution for installation and management that OLS identified as a key ingredient to meet DCLT's project brief. In addition to DCLT's security requirement, OLS also realized ACT365 as an ideal solution for this task, given the product's very focused API integration. Thanks to the ACT365 interface, OLS was able to integrate DCLT's gym management system to enable single-source data to be used to populate the access control system, keep records up-to-date, and enhance customer experience. For instance, previously, the older system had taken up to 3-5 seconds to validate members and open the entry turnstiles. Once the API interface had been achieved, this validation is now done instantly through ACT365 and allows members with active memberships through the entry points without any minimal delay. The scope of this project, although not significant in the number of doors, was a very technical project with integration into SQL server and a third-party membership system with the potential for thousands of would-be users. Key Highlights: According to OLS, using ACT365 and its API interface is a game-changer for this type of project. With multiple updates per day, the access control system is always fully populated with the correct, validated members ensuring DCLT's premier venue, The Dome, is protected against memberships that have lapsed. The system is very user-friendly and can grow with DCLT's plan for the future, and adding further developed integration for other areas within the near future. The system is entirely cloud-based offers an off-premise solution with no additional new servers required or PC's running software. Through the ACT365 app, DCLT's site administrators can manage the system for staff. The solution that OLS has implemented has removed the need for old, antiquated technologies and moved DCLT's security system forward to the cloud and future-proof solutions. The beauty of the interface is once the schedule runs, all information is autonomously sent to the ACT365 database, meaning adding new memberships, updating memberships, or revoking access is seamless, not tying up staff verifying and administering the membership/access control systems respectively.