Axis Communications Intruder Alarm Warning Devices
(1)
Browse Intruder Alarm Warning Devices
Intruder alarm warning device products updated recently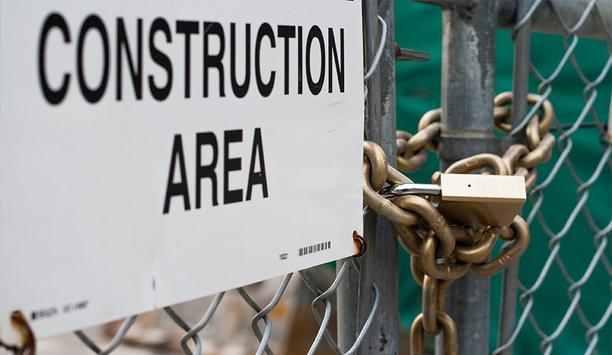 How To Deter Thieves on Construction Sites
Construction site theft can cause project delays, property damage and loss of profit for companies in the construction sector. It is imperative to deter thieves from targeting construction sites with the help of construction site security. Here, we look into the various security options and how they can help protect your firm from the threat of a break-in. Construction theft has soared during the COVID-19 Pandemic Construction site theft is an ever-increasing problem in the UK, costing the industry an estimated £800 million ($1,040 million) per year. Unfortunately, this type of crime has accelerated further throughout lockdown by an estimated 50% due to the abandonment of construction sites across the UK. With many uncertainties around a potential second wave in the UK, it is time for construction firms to enhance their security strategies to help prevent thieves from becoming opportunists on construction sites. Why are construction sites 'easy' targets? Construction sites can easily be targeted, as they typically lack adequate security loss prevention practices. The most popular security-related issues that are leading causes of construction site theft are: Poor overall site security Multiple pieces of equipment sharing the same keys Easy access to open cabs Unsecured sites, particularly at night and over weekends Lack of product identification systems If you do not want your site becoming a costly statistic, you might want to try implementing some or all of these preventive measures. Strengthen your perimeter Putting a clear boundary around a construction site will help to prevent youths and members of the public from inadvertently wandering onto the site. To stop opportunist thieves in their tracks, you will need to go one step further by erecting robust fencing and concrete blocks along with signage warning intruders about the consequences of trespassing. Putting a clear boundary around a construction site will help to prevent youths and members of the public from inadvertently wandering onto the siteIf potential trespassers can see that it would be too challenging to attempt a break-in, then they will look elsewhere to find another construction site which is not as well secured. Lock away valuable tools When considering the vulnerabilities in your construction site, it pays to think about this from the perspective of a criminal. What is it exactly that they are looking for? What can a thief steal easily to make money if they were to remove something from your site? Unfortunately, many construction firms do not lock away their tools, materials or vehicles properly, which makes them an easy target. Ensure valuable tools and materials are locked away and are not left unsecured or lying around. Criminals are mostly interested in scaffolding, bowsers and other valuables that are quick to sell on, so it is important to have a strategy in place to keep these locked away, safe and securely. Put tracking devices in your equipment If you are unable to securely lock away valuable tools, then modern technology makes securing equipment easier than ever before. Tracking devices can be installed onto vehicles and equipment; if any thief is unwise enough to steal from the site, site owners will be able to provide the location to the police who will be able to follow this up. Site owners should also engrave company identification numbers on valuable tools, equipment and vehicles so that it can easily be identified and will serve as proof who it rightly belongs to. Invest in CCTV Closed Circuit Television, otherwise known as CCTV, is renowned for being one of the most effective deterrents for thieves, especially when it comes to construction and building sites.The items that criminals steal from sites are notoriously hard to trace The items that criminals steal from sites are notoriously hard to trace, but if you have CCTV, there is a chance that you can capture clear footage to help bring criminals to justice, such as footage of the vehicle used and the car licence plate. CCTV cameras can help to oversee every inch of a construction site, and can even be hidden out of sight where required. Step up with regular site patrols With a wide range of security monitoring methods available, stepping up on regular site patrols can help to keep track and respond to any criminal activity taking place on your site. Traditional site patrols can be carried out on a schedule by professional SIA-approved security agents. With the presence of guards patrolling a construction site, any criminals in the area will be deterred to force entry onto the site. Schedule supply deliveries on an as-needed basis To prevent an excess of supplies 'sitting around' on the site, construction site managers should instead order what is needed at the time, so that valuable materials are not left around waiting to be stolen for weeks at a time. Good planning and excellent communication between the team will be required so that projects are not delayed, but planning accordingly will help to reduce the chances of theft on a construction site. Drone surveillance As technology becomes more and more advance, drone surveillance may soon be a security option that many construction sites could benefit from.Many construction firms in the UK are using drone services to provide aerial images, and are seeing huge cost savings by either purchasing and operating their own drones or by hiring out the work to a company equipped to provide imaging.As technology becomes more and more advanced, drone surveillance may soon be a security option With surveillance drones already handling tasks like mapping and surveying of construction sites, one day they may be able to patrol construction sites at night, equipped with motion sensors and infrared or night vision cameras; They could be automatically deployed from a charging station and fly along a pre-programmed route at regular intervals. One to keep an eye on for the near future! Construction site security to help protect your site If you are ready to tighten security on your own construction site, then your starting point will be to identify your main vulnerabilities and get in touch with a reputable security specialist.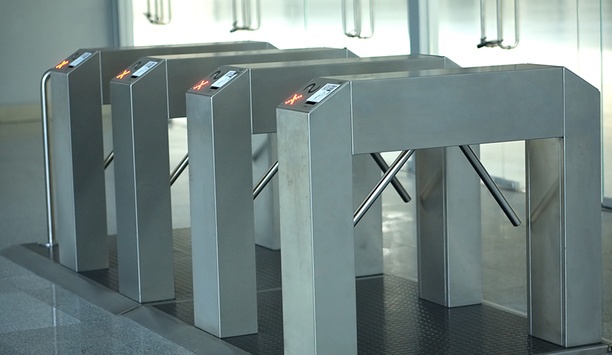 The Digital Transformation Of Modern Access Control Solutions
The safeguarding of premises through the monitoring of entrance and exit points has traditionally been a very manual aspect of security. Human operators have been relied on to make decisions about who to admit and deny based on levels of authorization and the appropriate credentials. The access control business, like many industries before it, is undergoing its own digital transformation But the access control business, like many industries before it, is undergoing its own digital transformation; one where the protection of premises, assets and people is increasingly delivered by interconnected systems utilising IoT devices and cloud infrastructure to offer greater levels of security and protection. Modern access control solutions range from simple card readers to two factor authentication systems using video surveillance as a secondary means of identification, right through to complex networks of thermal cameras, audio speakers and sensors. These systems, connected through the cloud, can be customized and scaled to meet the precise requirements of today's customer. And it's the ease of cloud integration, combined with open technologies and platforms that is encouraging increasing collaboration and exciting developments while rendering legacy systems largely unfit for purpose. Remote management and advanced diagnostics Cloud technology and IoT connectivity means remote management and advanced diagnostics form an integral part of every security solution.Cloud technology and IoT connectivity means remote management and advanced diagnostics form an integral part of every security solution. For example, as the world faces an unprecedented challenge and the COVID-19 pandemic continues to cause disruption, the ability to monitor and manage access to sites remotely is a welcome advantage for security teams who might otherwise have to check premises in person and risk breaking social distancing regulations. The benefits of not physically having to be on site extend to the locations within which these technologies can be utilised. As an example, within a critical infrastructure energy project, access can be granted remotely for maintenance on hard to reach locations. Advanced diagnostics can also play a part in such a scenario. When access control is integrated with video surveillance and IP audio, real-time monitoring of access points can identify possible trespassers with automated audio messages used to deter illegal access and making any dangers clear. And with video surveillance in the mix, high quality footage can be provided to authorities with real-time evidence of a crime in progress. Comprehensive protection in retail The use of connected technologies for advanced protection extends to many forward-looking applications. Within the retail industry, autonomous, cashier-less stores are already growing in popularity. Customers are able to use mobile technology to self-scan their chosen products and make payments, all from using a dedicated app. From an access control and security perspective, connected doors can be controlled to protect staff and monitor shopper movement. Remote management includes tasks such as rolling out firmware updates or restarting door controllers, with push notifications sent immediately to security personnel in the event of a breach or a door left open. Remote monitoring access control in storage In the storage facility space, this too can now be entirely run through the cloud with remote monitoring of access control and surveillance providing a secure and streamlined service. There is much to gain from automating the customer journey, where storage lockers are selected online and, following payment, customers are granted access. Through an app the customer can share their access with others, check event logs, and activate notifications. With traditional padlocks the sharing of access is not as practical, and it's not easy for managers to keep a record of storage locker access. Online doors and locks enable monitoring capabilities and heightened security for both operators and customers. The elimination of manual tasks, in both scenarios, represents cost savings. When doors are connected to the cloud, their geographical location is rendered largely irrelevant. Online doors and locks enable monitoring capabilities and heightened security for both operators and customers They become IoT devices which are fully integrated and remotely programmable from anywhere, at any time. This creates a powerful advantage for the managers of these environments, making it possible to report on the status of a whole chain of stores, or to monitor access to numerous storage facilities, using the intelligence that the technology provides from the data it collects. Open platforms powers continuous innovation All of these examples rely on open technology to make it possible, allowing developers and technology providers to avoid the pitfalls that come with the use of proprietary systems. The limitations of such systems have meant that the ideas, designs and concepts of the few have stifled the creativity and potential of the many, holding back innovation and letting the solutions become tired and their application predictable. Proprietary systems have meant that solution providers have been unable to meet their customers' requirements until the latest upgrade becomes available or a new solution is rolled out. This use of open technology enables a system that allows for collaboration, the sharing of ideas and for the creation of partnerships to produce ground-breaking new applications of technology. Open systems demonstrate a confidence in a vendor's own solutions and a willingness to share and encourage others to innovate and to facilitate joint learning. An example of the dynamic use of open technology is Axis' physical access control hardware, which enables partners to develop their own cloud-based software for control and analysis of access points, all the while building and expanding on Axis' technology platform. Modern access control solutions range from simple card readers to two factor authentication systems using video surveillance as a secondary means of identification Opportunities for growth Open hardware, systems and platforms create opportunities for smaller and younger companies to participate and compete, giving them a good starting point, and some leverage within the industry when building and improving upon existing, proven technologies. This is important for the evolution and continual relevance of the physical security industry in a digitally enabled world. Through increased collaboration across technology platforms, and utilising the full range of possibilities afforded by the cloud environment, the manufacturers, vendors and installers of today's IP enabled access control systems can continue to create smart solutions to meet the ever-changing demands and requirements of their customers across industry.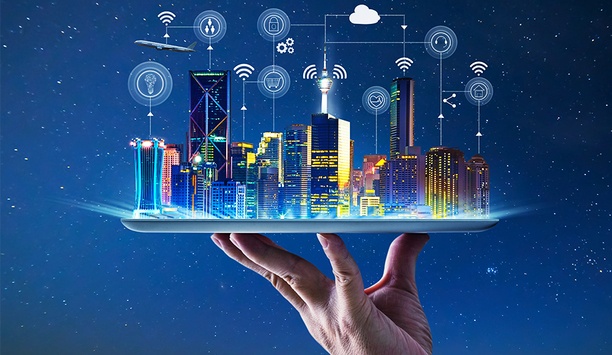 Security And Safety Drive Smart Building Strategies For The Future
Johnson Controls recently unveiled the findings of its 2018 Energy Efficiency Indicator (EEI) survey that examined the current and planned investments and key drivers to improve energy efficiency and building systems integration in facilities. Systems integration was identified as one of the top technologies expected to have the biggest impact on the implementation in smart buildings over the next five years, with respondents planning to invest in security, fire and life-safety integrations more so than any other systems integration in the next year. As advanced, connected technologies drive the evolution of smart buildings, security and safety technologies are at the center of more intelligent strategies as they attribute to overall building operations and efficiencies. SecurityInformed.com spoke with Johnson Controls, Building Solutions, North America, VP of Marketing, Hank Monaco, and Senior National Director of Municipal Infrastructure and Smart Cities, Lisa Brown, about the results of the study, smart technology investments and the benefits of a holistic building strategy that integrates security and fire and life-safety systems with core building systems. Q: What is the most striking result from the survey, and what does it mean in the context of a building's safety and security systems? The results show an increased understanding about the value of integrating safety and security systems with other building systems Hank Monaco: Investment in building system integration increased 23 percent in 2019 compared to 2018, the largest increase of any measure in the survey. When respondents were asked more specifically what systems they we planning to invest in over the next year, fire and life safety integration (61%) and security system integration (58%) were the top two priorities for organizations. The results show an increased understanding about the value of integrating safety and security systems with other building systems to improve overall operations and bolster capabilities beyond the intended function of an individual system. Q: The survey covers integration of fire, life safety and security systems as part of "smart building" systems. How do smarter buildings increase the effectiveness of security and life safety systems? Hank Monaco: A true "smart building" integrates all building systems – security, fire and life-safety, HVAC, lighting etc. – to create a connected, digital infrastructure that enables individual technologies to be more intelligent and perform more advanced functions beyond what they can do on their own. For example, when sensors and video surveillance are integrated with lighting systems, if abnormal activity is detected on the building premise, key stakeholders can be automatically alerted to increase emergency response time. With integrated video surveillance, they also gain the ability to access surveillance footage remotely to assess the situation. When sensors and video surveillance are integrated with lighting systems abnormal activity on the premise can automatically be detected Q: How can integrated security and life safety systems contribute to greater energy efficiency in a smart building environment? Hank Monaco: Security, fire and life-safety systems can help to inform other building systems about how a facility is used, high-trafficked areas and the flow of occupants within a building. Integrated building solutions produce a myriad of data that can be leveraged to increase operational efficiencies. From an energy efficiency standpoint, actionable insights are particularly useful for areas that are not frequently occupied or off-peak hours as you wouldn't want to heat or cool an entire building for just one person coming in on the weekend. When video surveillance is integrated with HVAC and lighting systems, it can monitor occupancy in a room or hallway. The video analytics can then control the dimming of lights and the temperature depending on occupant levels in a specific vicinity. Similarly, when access control systems are integrated with these same systems, once a card is presented to the reader, it can signal the lights or HVAC system to turn on. In this example, systems integration can ultimately help enable energy savings in the long run. Security and life safety systems contribute to help enable greater energy efficiency and energy savings in the long run Q: What other benefits of integration are there (beyond the core security and life safety functions)? Hank Monaco: Beyond increased security, fire and life-safety functions, the benefits of systems integration include: Increased data and analytics to garner a holistic, streamlined understanding of how systems function and how to improve productivity Ability to track usage to increase efficiency and reduce operational costs Enhanced occupant experience and comfort Increased productivity and workflow to support business objectives Smart-ready, connected environment that can support future technology advancements Q: What lesson or action point should a building owner/operator take from the survey? How can the owner of an existing building leverage the benefits of the smart building environment incrementally and absent a complete overhaul? Lisa Brown: Johnson Controls Energy Efficiency Indicator found that 77% of organizations plan to make investments in energy efficiency and smarter building technology this year. This percentage demonstrates an increased understanding of the benefits of smart buildings and highlights the proactive efforts building owners are taking to adopt advanced technologies. There is an increased understanding that buildings operate more effectively when different building systems are connected As smart buildings continue to evolve, more facilities are beginning to explore opportunities to advance their own spaces. A complete overhaul of legacy systems is not necessary as small investments today can help position a facility to more easily adopt technologies at scale in the future. As a first step, it's important for building owners to conduct an assessment and establish a strategy that defines a comprehensive set of requirements and prioritizes use-cases and implementations. From there, incremental investments and updates can be made over a realistic timeline. Q: What is the ROI of smart buildings? Lisa Brown: As demonstrated by our survey, there is an increased understanding that buildings operate more effectively when different building systems are connected. The advanced analytics and more streamlined data that is gathered through systems integration can provide the building-performance metrics to help better understand the return on investment (ROI) of the building systems. This data is used to better understand the environment and make assessments and improvements overtime to increase efficiencies. Moreover, analytics and data provide valuable insights into where action is needed and what type of return can be expected from key investments.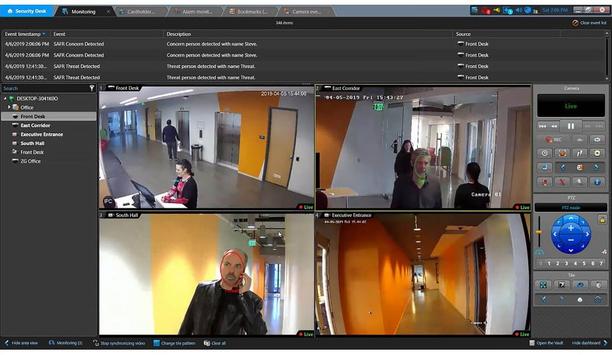 SAFR From RealNetworks, Inc. To Showcase Latest Version Of Computer Vision Platform At ISC West 2021
At ISC West 2021, in booth #11109, SAFR from RealNetworks, Inc., the premier facial recognition platform for live video, will showcase the latest version of its high-performance computer vision platform. Attendees will be able to see demonstrations of SAFR for Surveillance, featuring VMS integrations with Genetec and SAFR Inside edge integrations with Axis cameras, as well as NVIDIA and Android platforms. SAFR for Access Control SAFR for Access Control will also be on display along with a new Passive Liveness detection feature, improving the security of unattended access control use cases and immediately alerting security teams to an attempted in-progress perimeter breach. With fast, accurate, unbiased face recognition and additional face and person-based AI features, SAFR leverages the power of AI to enhance security and convenience for customers. Touchless secure access control SAFR has the best combination of live video performance and low bias of any facial recognition system" Specializing in touchless secure access, real-time automated surveillance, and digital identity authentication, SAFR is optimized to process video from virtually any camera or camera-enabled device or run inside devices with embedded AI-enabled chipsets. "SAFR has the best combination of live video performance and low bias of any facial recognition system on the market," said Brad Donaldson, Vice President, Computer Vision & General Manager, SAFR, adding "We're looking forward to connecting with everyone at ISC West again to show the continued evolution of this powerful platform." Transforming security operations SAFR turns live video feeds into data streams that transform security operations. Users can identify persons or activity of interest in real-time, and alert teams immediately so that they can respond faster. SAFR enables operators using popular systems from Genetec, Milestone Systems, Avigilon, Digifort, Geutebrueck (GEUTEBRUCK GmbH), and Panasonic to boost their VMS with state-of-the-art facial recognition technology. SAFR Alerts SAFR Alerts and person-related event data are available in the VMS, enabling surveillance staff to remain focused on the VMS while benefiting from advanced analytics only available from SAFR. SAFR will also be showcasing its solutions in Axis Communications' booth #14051, at ISC West 2021. Demos will include SAFR Inside (Axis integration), SAFR Dual-Factor Access Control, and SAFR for Real-Time Monitoring.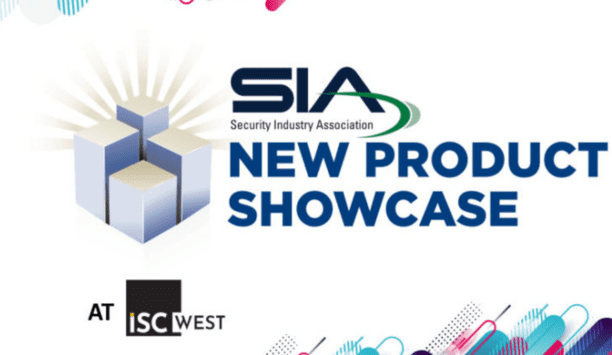 Security Industry Association Announces Winners Of The 2021 SIA New Product Showcase Awards
The Security Industry Association (SIA) has announced the 2021 winners of the SIA New Product Showcase Awards, the flagship awards program presented in partnership with ISC West recognizing innovative security products, services, and solutions. Top among the winners – who were recognized June 17 during a virtual awards show – was Lumeo, receiving the 2021 Best New Product Award. SIA New Product Showcase Since its inception in 1979, the SIA New Product Showcase has been the security industry's premier product awards program. New products are reviewed by a panel of judges with extensive industry experience, and in 2021, following significant deliberations, the 35 judges presented awards for technologies covering 25+ product and service categories. The 2021 SIA New Product Showcase entries will be on display July 19-21 in Booth 14073 on the ISC West show floor. Best new product Lumeo received the Best New Product honor for its Lumeo product, submitted in the Emerging Technologies category. Lumeo received the Best New Product honor for its no-code video analytic builder "Lumeo is the first and only 'no-code' video analytic builder that provides integrators, software vendors, and solution providers with the ability to create and deliver custom analytics in minutes and with no technical skills needed," said Lumeo. "Using drag-and-drop tools, pre-built analytic building blocks, and AI models, Lumeo lets providers instantly add AI-powered analytics to their own solution, or extend existing VMS and camera installations to increase revenue and bottom line. Lumeo's cloud-managed analytics can run in the cloud, on-premises, or a hybrid model so you can optimize for convenience or cost." Judges' Choice Award The prestigious Judges' Choice Award was presented to Teleportivity for the QR Video Intercom product, submitted in the Emerging Technologies category. "Imagine being able to install an app-like 'video intercom' experience, anywhere, simply with a QR code," said Teleportivity. "There's no hardware needed, and no app required for the visitor. Simply scan with a smartphone and access. Intercom owners can add a whole range of other self-serve experiences into their code. Install onto a digital directory, letterbox, a door, a wall…Anywhere." New ideas and technologies "The 2021 entrants to the SIA New Product Showcase are a remarkable group, and we were impressed by the many notable ideas and new technologies that came in this year," said Christopher Grniet, chair of the SIA New Product Showcase Committee. "It was a challenge making the final award determinations in this year's highly competitive program following hours of panel-driven judging and technology demonstrations. Thank you to our dedicated judges for volunteering your time, expertise, and efforts to make the 2021 SIA New Product Showcase a success." Merit Award SIA New Product Showcase program – received the New Product Showcase Merit Award Additionally, Marc R. Tardiff – founder of MRT Security Consulting LLC and an active volunteer judge in the SIA New Product Showcase program – received the New Product Showcase Merit Award, which recognizes an individual or company who, through their support of the New Product Showcase, demonstrates a commitment to the vision and mission of the program, contributes to its success and promotes the advancement of SIA and the security industry overall. "I am honored to be named the 2021 SIA NPS Merit Award winner and would like to thank Sandra Jones, who first gave me the chance to serve on the SIA NPS Committee, as well as SIA, Reed, and our NPS Committee members for the work that has been going on for quite some time," said Tardiff. "I'd also like to thank our previous chair, Jennifer Martin, and current chair Chris Grniet for allowing me to continue to serve." Recognizing all the honorees "SIA is thrilled to recognize the 2021 SIA New Product Showcase honorees, whose products, services, and contributions represent the most innovative new security offerings on the market," said SIA CEO Don Erickson. "SIA congratulates all the 2021 award winners, and especially Lumeo and Teleportivity, whose solutions stood out among the impressive field of entrants to earn the Best New Product and Judges' Choice honors. Additionally, we congratulate Marc R. Tardiff on being named the 2021 SIA NPS Merit Award recipient in recognition of his dedication and valuable contributions to this flagship awards program." Winners of the 2021 Product Showcase The 2021 SIA New Product Showcase award winners are: Best New Product Award Winner: Lumeo – Lumeo Judges' Choice Award Winner: Teleportivity – QR Video Intercom New Product Showcase Merit Award Winner: Marc R. Tardiff, founder, MRT Security Consulting LLC Category Awards Access Control Devices & Peripherals Hardware – Wireless Winner: Master Lock – Master Lock Vault Enterprise Bluetooth Door Controller Honorable Mention: Bird Home Automation GmbH – DoorBird D1812 Access Control Software, Hardware, Devices & Peripherals – Wired Winner: Honeywell International Inc – Pro-Watch Integrated Security Suite Honorable Mention: Alvarado from dormakaba Group – MST-TE Touch-Free Full Height Turnstile Anti-Terrorism/Force Protection Winner: Bullistic Barriers LLC – RaDeBuRe Commercial Monitoring Solutions Winner: Evolon – Verify Honorable Mention: Optex – Optex 12 Channel Bridge Communications and Networking Solutions Winner: M2M Services – MINI-LTE-M-AV Convergence and Integration Solutions Winner: BioConnect – BioConnect Enterprise 5.0 Design, Diagnostic, and Installation Tools Winner: Axis Communications, Inc. – AXIS Plugin for Autodesk Revit Emerging Technologies Winner: Teleportivity – QR Video Intercom Honorable Mention: Lumeo – Lumeo AiP Monitoring – SafeAtHome App Environmental Monitoring Systems Winner: IPVideo Corporation – HALO 2.2 Fire/Life Safety Winner: NOTIFIER by Honeywell – Notifier Inspire Self-Test Smoke Detection Hosted Solutions/Managed Services Winner: Soloinsight Inc. – CloudGate SmartSpace Identification Management and Credentialing (Non-Biometrics) Winner: SISCO – ThermalPass Intrusion Detection and Prevention Solutions (Physical) – Wired Winner: OPTEX Inc. – Redscan Pro Intrusion Detection and Prevention Solutions (Physical) – Wireless Winner: Intelligent Automation, Inc. – ARGUS Perimeter Security Solutions Key/Equipment Assets Management Solutions Winner: CyberLock Inc. – CyberAudit-Web 9.4 Law Enforcement/Public Safety/Guarding Systems Winner: Active Guardian – 3xLOGIC Gunshot Detection Lock and Key Solutions Winner: Medeco Security Locks – Medeco 4 High-Security Key System Cellphone Solutions (Connected) Winner: IronYun Inc. – Vaidio Cam App Smart Home Solutions Winner: Alarm.com – Flex IO Honorable Mention: 2GIG – 2GIG EDGE Security and Automation Panel Threat/Risk Management Software Applications Winner: Gallagher – Proximity and Contact Tracing Report Video Analytics Winner: IronYun Inc. – Vaidio AI Vision Platform 5.0 Video Surveillance Cameras (HD/Megapixel) Winner: Hitachi Kokusai Electric, Ltd. – KP-HD3005G-R5/IF-PCB Video Surveillance Data Storage Winner: Premio Inc. – AI Edge Inference Computer (RCO-6141E-4U2C-2060S) Video Surveillance Management Systems Winner: Immervision Inc. – Immervision HTML 5 Web SDK During the 2021 SIA New Product Showcase virtual awards ceremony, in addition to the presentation of the overall and category-specific awards, attendees enjoyed hearing insights from New Product Showcase judges into innovations driving product advancements in the security industry. The 2021 SIA New Product Showcase entries will be on display July 19-21 in Booth 14073 on the ISC West show floor.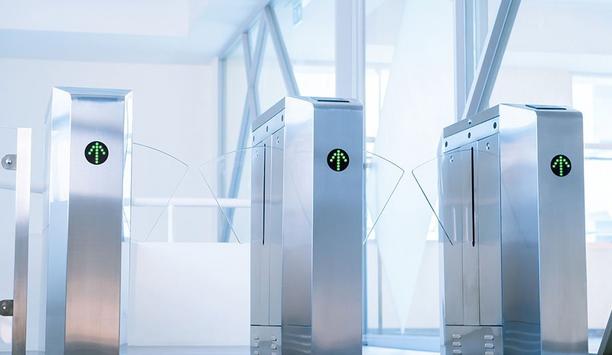 Physical Access Control: Critical Steps To Ensure A Smarter Future
Steven Kenny, Axis Communications, looks at the benefits of physical access control systems within smart environments, and how knowledge gaps and dated methods can inhibit adoption. Physical security is becoming more dynamic and more interconnected, as it evolves. Today's modern access control solutions are about so much more than simply opening doors, with digitalization bringing multiple business benefits, which would simply not be possible using traditional models. Digital transformation While the digital transformation of processes and systems was already well underway, across many industries and sectors, it is the transformation of physical security from a standalone, isolated circuit, to a network-enabled, intelligent security solution that brings many benefits to the smart environment. Yet, with more organizations now looking to bring their physical security provision up to date, there are many considerations that must be addressed to maximize the potential of access control and video surveillance. Not least of which is that connecting physical security devices to a network presents risk, so it is increasingly important for IT teams to play a role in helping to facilitate the secure integration of physical and network technologies, as these two worlds increasingly converge. Improved access control in smart environments These urban constructs are capable of reducing waste, driving efficiencies and optimising resources The smart city offers significant benefits, reflected in the US$ 189 billion that is anticipated to be spent on smart city initiatives globally by 2023. These urban constructs are capable of reducing waste, driving efficiencies, optimizing resources and increasing citizen engagement. Technology, which is increasingly being incorporated to protect access points within the smart environment, can take many forms. These range from simple card readers to two factor authentication systems, using video surveillance as a secondary means of identification, right through to complex networks of thermal cameras, audio speakers and sensors. Frictionless access control During the COVID-19 pandemic, frictionless access control has provided an effective 'hands free' means of accessing premises, using methods such as QR code readers and facial recognition as credentials to prove identity. Frictionless access control brings health and safety into the equation, as well as the security of entrances and exits, minimizing the risk of infection, by removing the need to touch shared surfaces. Such systems can be customized and scaled to meet precise requirements. Yet, an increasing integration with open technologies and platforms requires collaboration between the worlds of physical security and IT, in order to be successful. Barriers to adoption Traditional suppliers and installers of physical security systems have built up a strong business model around their expertise, service and knowledge. Network connectivity and the IoT (Internet of Things) present a constantly shifting landscape, requiring the traditional physical security vendor to learn the language of IT, of open platforms, IP connectivity and software integration, in order to adapt to market changes and remain relevant. Many are now beginning to realize that connected network-enabled solutions are here to stay Those who cannot adapt, and are simply not ready for this changing market, risk being left behind, as the physical security landscape continues to shift and demand continues to increase. With end users and buyers looking for smarter, more integrated and business-focused solutions from their suppliers, it is clear that only those who are prepared will succeed in this space. Time will not stand still, and many are now beginning to realize that connected network-enabled solutions are here to stay, particularly within smart constructs which rely on such technology by their very nature. The importance of cyber hygiene Connecting any device to a network has a degree of risk, and it is, therefore, imperative that any provider not only understands modern connected technologies, but also the steps necessary to protect corporate networks. Cameras, access control systems and IP audio devices, which have been left unprotected, can potentially become backdoors into a network and used as access points by hackers. These vulnerabilities can be further compromised by the proliferation of connected devices within the Internet of Things (IoT). While the connection of devices to a network brings many advantages, there is greater potential for these devices to be used against the very business or industry they have been employed to protect when vulnerabilities are exploited. Cyber security considerations Cyber security considerations should, therefore, be a key factor in the development and deployment of new security systems. Access control technologies should be manufactured according to recognized cyber security principles, incident reporting and best practices. It is important to acknowledge that the cyber integrity of a system is only as strong as its weakest link and that any potential source of cyber exposure will ultimately impact negatively on a device's ability to provide the necessary high levels of physical security. The future of access control There is a natural dispensation towards purchasing low-cost solutions There is a natural dispensation towards purchasing low-cost solutions that are perceived as offering the same value as their more expensive equivalents. While some have taken the decision to implement such solutions, in an attempt to unlock the required benefits, while saving their bottom line, the limited lifespan of these technologies puts a heavier cost and reputational burden onto organizations by their association. The future of access control, and of physical security as a whole, will, therefore, be dependent on the willingness of suppliers to implement new designs and new ways of thinking, based around high-quality products, and to influence the installers and others in their supply chains to embrace this new world. Cyber security key to keeping businesses safe In addition, cyber security considerations are absolutely vital for keeping businesses safe. The integration of cyber secure technologies from trusted providers will provide peace of mind around the safety or corporate networks, and integrity of the deployed technologies. As we move forward, access control systems will become data collection points and door controllers will become intelligent I/O devices. QR codes for visitor management and biometric face recognition for frictionless access control will increasingly be managed at the edge, as analytics in a camera or sensor. The future of access control presents an exciting and challenging time for those ready to accept it, to secure it and to help shape it, offering a true opportunity to innovate for a smarter, safer world.
Related white papers
How End-to-End Video Security Solutions Can Help Your Organization With Social Distancing