Vanderbilt Connectors
Sorry no products match your search. Your search criteria may have been too narrow. If you remove some of your search criteria, this may yield more productive results.
Connector products updated recently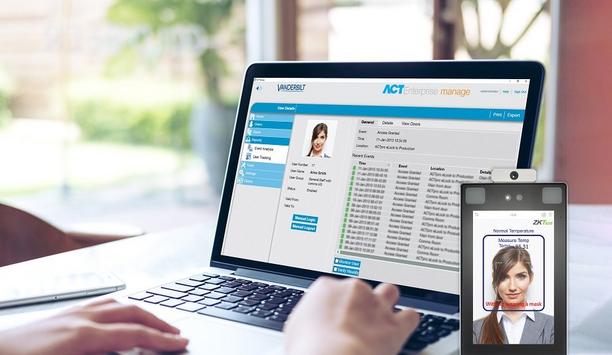 Vanderbilt Secures A Hospital In Ireland With Access Control Integrated Solutions
St. James Hospital in Dublin, Ireland, which has more than 1,000 beds, is a teaching hospital that specializes in not only treatment but health promotion and preventative services at its central location. It is also a central location for the treatment of COVID-19 patients. Tasked with keeping patients and staff safe from the threat posed by the COVID-19 pandemic, St. James Hospital needed a way to add additional screening capabilities to its facility alongside its existing access control terminals. The technology needed to bring a multi-layered approach to screening individuals entering the hospital facility who could potentially introduce a significant amount of risk to those within the facility. Access control solution integrated St. James Hospital chose the Vanderbilt ACTpro access control solution integrated with the ZKTeco Proface-X-TD Facial Recognition Terminal to address its challenges. The ACTpro solution specifically used the ACT1500 Single Door IP Controller and ACT1030 MiFare Card Reader alongside the ZKTeco system. The Proface-X-TD solution uses intelligent engineering facial recognition algorithms and the latest computer vision technology. It supports both facial and palm verification for a fully touchless experience. Coupled with the Proface-X-TD solution, ACTpro can not only grant and restrict access based on biometric functionality, but can detect mask-wearing and high temperatures as a means to grant or restrict access to the facility. As a result, better hygiene is achieved with touchless biometric authentication, skin temperature detection, and masked individual identification. Anti-spoofing algorithm If a member of the staff presents to the door with high skin temperature, that individual is routed to another location, and the door will not open to identify potential infection. The Proface-X-TD solution is also equipped with an anti-spoofing algorithm for facial recognition against almost all types of fake photos and videos. The solution is ideally suited to hospitals like St. James because of their ability to be layered as part of a comprehensive approach to screening individuals considered at-risk for infection as a means to protect patients and other staff members. Elevated temperatures detections The touchless nature of the terminals brings safety and hygiene issues to the forefront, cutting down on possible exposure to infectious disease. The device detects people with elevated temperatures who can then be further scrutinised to add extra screening processes and identify potential disease exposure. This ability, along with the visitor check-in and tracking processes integrated with the ACTpro access control system, is a critical component in today's modern healthcare facilities to provide real-time data for security officials.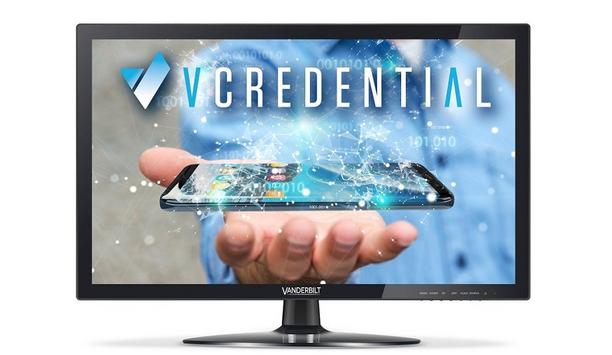 Vanderbilt Announces VCredential Cloud-Based Credential Management Platform
Vanderbilt, a global provider of state-of-the-art security systems, announced the launch of their VCredential cloud-based credential management platform. Following the introduction of the Bluetooth Low Energy (BLE) reader family in conjunction with ACT Enterprise in October 2019, Vanderbilt's increased expansion in this market responds to the continuing trend toward virtualization and a shift toward touchless door access. VCredential is a cloud-based credential management platform that offers users the ability to create and manage Bluetooth credentials independent of the access control platform. It's key benefit focuses on intuitive usability and the opportunity to benefit from the latest industry technology trends. Market expansion We confidently believe that being able to offer Bluetooth credentials through all of our systems builds on our success" "VCredential clearly expands our footing in this market following our successful Bluetooth reader launch last year. Now, our BLE readers no longer only support our award-winning ACT Enterprise system. Instead, thanks to the VCredential platform, they support all Vanderbilt systems. This includes OMNIS, ACT365, SPC, as well as multiple third-party partner systems," explains Nadine Frost, Senior Product Manager at Vanderbilt International. "We confidently believe that being able to offer Bluetooth credentials through all of our systems builds on our success in the market to date. It brings our product offering to the next level," finishes Frost. The benefits of Bluetooth has always been convenience and ease-of-use. Following a global pandemic, they have never been more apparent or needed. This is the take of Ross Wilks, Head of Marketing Communications at Vanderbilt International. Smartphone convenience Smartphone credentials are time and cost-effective alternatives to managing physical credentials" "For example, smartphone credentials are time and cost-effective alternatives to managing physical credentials," said Wilks. "Their convenience is that they enable mobile phones to be used just like a traditional access control card or tag." "Moreover, the creation and management of Bluetooth credentials can be carried out by the administrator directly in the cloud-based VCredential management platform for easy management." Note: This can also be achieved in any of the Vanderbilt access control systems, or third-party systems, through the integration of RESTful APIs. Customer-first Wilks further weighs in on why the company is expanding its reach into the Bluetooth credential field. "Customer-first is one of our most important mantras at ACRE. Forward-thinking and high-performance are two others that we really care about as well. The VCredential management platform hits all of these criteria out of the park," Wilks states. "Why we feel so strongly about this market approach is because by introducing Bluetooth readers into existing systems, it reduces the total cost of ownership. This is because it extends the life of the existing system controller and hardware, allowing a smooth migration to mobile credentials. This benefits everyone." "Furthermore, Bluetooth introduces a new level of end-user convenience. By removing the need for a physical credential, and introducing Bluetooth-enabled smartphones as a mobile credential, it provides end-users with a seamlessly smooth user experience," says Wilks. No hidden costs Importantly, the VCredential is supporting the same perpetual license model as currently offered under ACT Enterprise. There are no hidden costs as the price per credential is paid up-front and does not reoccur on a monthly or yearly basis thereinafter. In addition, Vanderbilt is not asking for an annual maintenance fee and covers upgrades and support of this service free-of-charge. "For existing users of BLE readers with our ACT Enterprise," Wilks concludes, "The approach here is the same and is based on convenience and simplicity. It mimics the same approach as the ACT Enterprise software interface. The only difference is that the credential management instead takes place through the VCredential platform."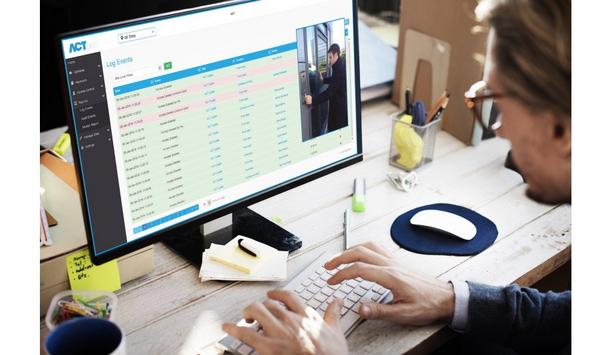 Vanderbilt Integrates ACT365 With Mobile BankID To Enhance Supermarket Security At ICA Sweden
Installation company Nessence recently integrated Vanderbilt's ACT365 cloud-based access control and video management system with Mobile BankID in Sweden. Mobile BankID is a citizen identification solution that allows companies, banks, and government agencies to authenticate and conclude agreements with individuals over the internet. The integration with ACT365 comes together to solve a brief put forward by the supermarket chain, ICA Sweden. Web API for integration Tobias Olofsson, Project Sales Manager at Vanderbilt, explains that ICA Sweden is a retailer with a focus on food and health, and they wanted to be open earlier in the morning and later in the evening. "It would be too expensive to hire staff to stay open during these times in smaller locations. This is because the number of customers shopping early in the morning or late at night is minimal. But the store wants to be able to provide its customers with this value-added service," says Olofsson. ACT365 was the perfect solution for this project due to its easy deployment, easy operation To solve this, the supermarket wanted to open unmanned and needed a solution to allow customers to enter the store in a functioning and approved manner by the insurance company. In Olofsson's opinion, ACT365 was the perfect solution for this project due to its easy deployment, easy operation, and a smooth web API for integration. Increased accessibility and convenience "The success of this project means it is now possible for shoppers to open the supermarket's entrance door by digitally signing into the Mobile BankID on their phone and presenting it to the ACT365 reader located on the outside of the door," states Olofsson. Moreover, good accessibility is maintained as all customers do not need to have specific cards or tags for the access system to be able to enter the supermarket. "A new modern solution has been developed to facilitate trade for private individuals, especially in smaller towns where food stores do not tend to stay open for as long as in the big cities. This project has resulted in increased profits for the supermarket, as well as increased accessibility and convenience for its customers," concludes Olofsson.
Featured white papers
Designing Video Management Systems Using H.265
Download
Making Sense of Today's Security Camera Options
Download
Sinaloa, Mexico: Connected Cities are Safer Cities
Download