Bosch Video Surveillance Transmission System
(8)
Browse Video Surveillance Transmission System
Analog Transmission products updated recently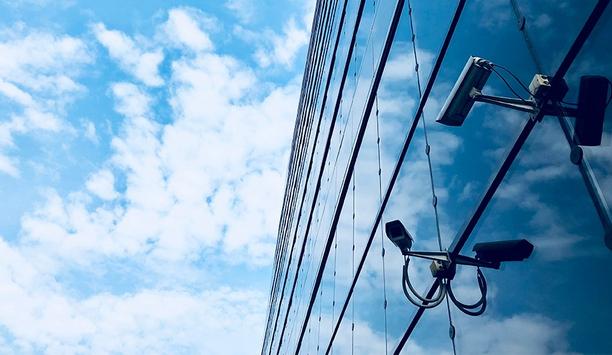 Physical Security And The Cloud: Why One Can't Work Without The Other
Human beings have a long-standing relationship with privacy and security. For centuries, we've locked our doors, held close our most precious possessions, and been wary of the threats posed by thieves. As time has gone on, our relationship with security has become more complicated as we've now got much more to be protective of. As technological advancements in security have got smarter and stronger, so have those looking to compromise it. Cybersecurity Cybersecurity, however, is still incredibly new to humans when we look at the long relationship that we have with security in general. As much as we understand the basics, such as keeping our passwords secure and storing data in safe places, our understanding of cybersecurity as a whole is complicated and so is our understanding of the threats that it protects against. However, the relationship between physical security and cybersecurity is often interlinked. Business leaders may find themselves weighing up the different risks to the physical security of their business. As a result, they implement CCTV into the office space, and alarms are placed on doors to help repel intruders. Importance of cybersecurity But what happens when the data that is collected from such security devices is also at risk of being stolen, and you don't have to break through the front door of an office to get it? The answer is that your physical security can lose its power to keep your business safe if your cybersecurity is weak. As a result, cybersecurity is incredibly important to empower your physical security. We've seen the risks posed by cybersecurity hacks in recent news. Video security company Verkada recently suffered a security breach as malicious attackers obtained access to the contents of many of its live camera feeds, and a recent report by the UK government says two in five UK firms experienced cyberattacks in 2020. Cloud computing – The solution Cloud stores information in data centres located anywhere in the world, and is maintained by a third party Cloud computing offers a solution. The cloud stores your information in data centres located anywhere in the world and is maintained by a third party, such as Claranet. As the data sits on hosted servers, it's easily accessible while not being at risk of being stolen through your physical device. Here's why cloud computing can help to ensure that your physical security and the data it holds aren't compromised. Cloud anxiety It's completely normal to speculate whether your data is safe when it's stored within a cloud infrastructure. As we are effectively outsourcing our security by storing our important files on servers we have no control over - and, in some cases, limited understanding of - it's natural to worry about how vulnerable this is to cyber-attacks. The reality is, the data that you save on the cloud is likely to be a lot safer than that which you store on your device. Cyber hackers can try and trick you into clicking on links that deploy malware or pose as a help desk trying to fix your machine. As a result, they can access your device and if this is where you're storing important security data, then it is vulnerable. Cloud service providers Cloud service providers offer security that is a lot stronger than the software in the personal computer Cloud service providers offer security that is a lot stronger than the software that is likely in place on your personal computer. Hyperscalers such as Microsoft and Amazon Web Service (AWS) are able to hire countless more security experts than any individual company - save the corporate behemoth - could afford. These major platform owners have culpability for thousands of customers on their cloud and are constantly working to enhance the security of their platforms. The security provided by cloud service providers such as Claranet is an extension of these capabilities. Cloud resistance Cloud servers are located in remote locations that workers don't have access to. They are also encrypted, which is the process of converting information or data into code to prevent unauthorized access. Additionally, cloud infrastructure providers like ourselves look to regularly update your security to protect against viruses and malware, leaving you free to get on with your work without any niggling worries about your data being at risk from hackers. Data centres Cloud providers provide sophisticated security measures and solutions in the form of firewalls and AI Additionally, cloud providers are also able to provide sophisticated security measures and solutions in the form of firewalls and artificial intelligence, as well as data redundancy, where the same piece of data is held within several separate data centres. This is effectively super-strong backup and recovery, meaning that if a server goes down, you can access your files from a backup server. Empowering physical security with cybersecurity By storing the data gathered by your physical security in the cloud, you're not just significantly reducing the risk of cyber-attacks, but also protecting it from physical threats such as damage in the event of a fire or flood. Rather than viewing your physical and cybersecurity as two different entities, treat them as part of one system: if one is compromised, the other is also at risk. They should work in tandem to keep your whole organization secure.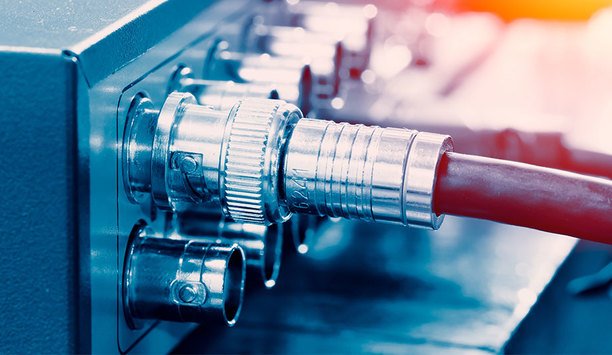 HD Over Coax Provides Cost-effective Video Surveillance Upgrade
According to IHS Market, it is estimated that there are over 60 million security cameras in the United States, and other reports say these cameras capture more than four billion hours of footage per week. Over the last decade, IP camera technology has dominated the conversation as it has provided users with a broad offering of enhanced image quality and features. With a large percentage of existing security systems relying on analog, many end users looking for high definition (HD) video quality have been forced to take on a complete system overhaul. Infrastructure Overhaul For HD Video To make the switch, customers would need to change everything, from cameras to hardware to wiring– not to mention the lengthy installation process that would ensue. IP cameras also require higher Internet speeds and more cloud space. Whether constrained by budget, bandwidth or storage, many end users have been unable to adopt this new video surveillance method.Thanks to technological advancements within the security industry, HD over Coax offers a viable solution for integrators and end users alike Thanks to technological advancements within the security industry, HD over Coax offers a viable solution for integrators and end users alike. By utilising the current Coaxial cables, this offering yields high definition video, while requiring minimal infrastructure changes and is an optimal surveillance choice for security customers. Plus, with new advancements and updates being made frequently to this technology, there is a solution for every security need. The enhanced alternative of HD over Coax has been warmly welcomed in the security industry, thanks to its simple solutions and ever-evolving features. Many new analog HD cameras are "plug and play," able to connect directly to existing Coaxial cables. This eliminates the need for a complete system change, creating cost-savings for the end user and an enhanced video quality offering. Easy Solutions For HD Video As a result, integrators can cost-effectively upgrade their customer's surveillance solution while using their legacy infrastructure, making it an attractive option for end users and an easy sell for dealers. Latency in video is another common issue with network-based camera systems, where even the slightest delay in video surveillance can hinder security response HD over Coax cameras themselves are always expanding and evolving to meet a wide array of security needs. With the introduction of fisheye and multi-sensor cameras, users now have a multitude of coverage options, not to mention the introduction of 4K bringing resolution options to the same level as IP. Some newer technologies are even touting 4K cameras paired with 4K digital video recorders (DVRs) made specifically for analog systems. Longer cables grant transmission for up to 1600 feet, double the distance of standard analog solutions, and triple that of IP systems. This single cable is able to transmit both HD video and audio. Recently, broadcast quality audio over Coax has become available in limited models, a substantial improvement over older analog technology, which was unable to transmit audio. Stopping Video Delay Latency in video is another common issue with network-based camera systems. Even the slightest delay in video surveillance can hinder security response. IP cameras are forced to compress and packetize their video for transmission. The outcome of this is a reduced number of images per video, which in turn causes delay. HD over Coax on the other hand, delivers an unlimited amount of HD images in real time, with smooth motion and impressive clarity. Additionally, the point-to-point transmission delivers uncompressed video free of lag. Another touted benefit is that, unlike IP networked cameras, analog systems provide a more secure video transmission. With so much sensitive information housed on a businesses' network, adding another point of network access through an IP camera can create concerns for cyber security risks. HD over Coax delivers an unlimited amount of HD images in real time, with smooth motion and impressive clarity Preventing Network Hacking With HD over Coax, the physical connections between the camera and DVR prevent network hacking. By keeping the video surveillance system offline, security professionals are able to direct their attention to the physical threats at hand, rather than having to focus on deterring cyber security risks. One of the primary difficulties of deploying HD video solutions is the fact that many older systems utilize a wide variety of HD standards and platforms. To make matters more complicated, after HD over Coax was brought to market, manufacturers raced to create their own version of this technology. Today, the most popular proprietary standards are HD-CVI, HD-TVI and AHD. However, integrators and customers found that attempting to manage multiple HD technologies proved to be near impossible.Integrators and customers found that attempting to manage multiple HD technologies proved to be near impossible Diversifying Surveillance Through One DVR To combat these issues, manufacturers have introduced products with more flexibility to their portfolios. One example of this is the penta-brid DVR which grants the ability to seamlessly integrate multiple technologies deployed across one application. This means that systems with diverse camera brands and technologies, such as a mix of HD-CVI, HD-TVI, AHD, analog or IP, can be connected through one DVR. For many end users with legacy analog systems, penta-brid DVRs give them greater freedom to choose between a variety of solutions, rather than being limited to one option. With video resolution increasing, the space needed to store the footage is similarly rising. Penta-brid technology has been able to adapt to these evolving needs, giving users ample storage space to house the HD and 4K surveillance video with some of the newest models including H.265 compression. HD Casino Surveillance Made Simple For casinos, HD images are critical for identifying unauthorized personnel and unlawful behaviours to create a safe environment for guests and staff While HD over Coax is beneficial to many end users and integrators, those in the casino and hospitality markets find it crucial. With a combination of high profile guests, large amounts of cash on hand, constant crowds and strict industry regulations, reliable video surveillance is a must. Deploying new IP systems comes at a stiff price. When looking to upgrade their video surveillance, casinos must also be mindful of the installation process. When moving to an IP-based system, ripping out old wires and replacing them with new is the standard practice. This practice can be both disruptive and costly, not to mention gaming regulations require casino activities be monitored at all times so a complete system shutdown would result in revenue loss. This cost can be hard to justify, especially when the current legacy analog system remains in working condition with only the lower image resolution to date it. For these scenarios, the most cost-effective option is to leverage the legacy infrastructure, replace the existing cameras with new devices, and reap the benefits that HD video has to offer without any lapse in security. For casinos, HD images are critical for identifying unauthorized personnel and unlawful behaviours to create a safe environment for guests and staff. HD over Coax cameras now offer the same resolution as IP cameras with a plug and play approach, that cuts down on expense without sacrificing quality. For businesses and applications that are unable to adopt IP technology, whether it be cost or time prohibitive, HD over Coax now features most of the same benefits IP has to offer without breaking the bank. By providing clear images in real time, maximizing existing infrastructure, and affording cyber security benefits, HD over Coax provides an attractive solution for many end users and integrators.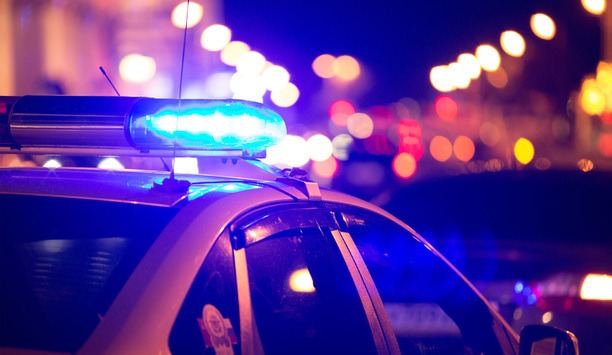 How To Use Video Analytics And Metadata To Prevent Terrorist Attacks
Today 'terrorism' has become a word we use and hear every day. The goal of terrorism is a media product - information delivered to nearly every house in the world. So, the weapon of terrorism is information. Therefore, the way we defend and prevent terrorism must also be based on intelligent processing of information - and an early awareness of potential threats and effective preventive action may eliminate most attacks. Video analytics, automated surveillance and AI decision-making are going to change the rules of the struggle between civilians and terrorists by making attempted attacks predictable, senseless and silent. In this article, we will evaluate to what extent technology can investigate and prevent terror crimes considering the latest technology innovations. Civilian Feedback Helps Terrorists To Accomplish Mission In order to achieve their main goal - loud media response - terrorists and those who order the attacks use unpredictable tactics and the element of surprise; so that after every attack, the media discusses for months the circumstances and their insanity. Terrorists and those who order the attacks use unpredictable tactics andthe element of surprise Unfortunately, each time it happens our society seems to be unprepared. As the media environment grows, terror attacks attract more attention, and the feedback of civilians actually helps the terrorists to accomplish their mission. Features Of Terrorist Crimes Counter-terrorist specialists highlight, among the others, the following inherent symptoms of terror crimes: Unpredictability Public visibility Enormous social resonance The question is: Are there technological solutions that could treat these symptoms at a low level? Crime investigations are based on objective indisputable facts that can be used against suspects in a court. The facts are: Video surveillance materials Facial recognition and ANPR metadata Audio data (e.g. phone calls) Internet communication logs Other registered human actions Metadata Sources And Analytical Systems To be able to collect and analyze that data, it needs to be in a data format that an analytical system will be able to process. Metadata can be generated by processing data of the above sources. Metadata can be stored in relational databases or in blockchain, so it can be a reference for an analytical system or law enforcement structures. Automatic or semi-automatic investigation can be based on crime scenarios, behavior patterns, forensic search, face and vehicle recognition and synoptical search Aggregation of metadata sources could be constructive because it would significantly increase metadata availability for analytical systems and will improve metadata quality. This would surely require replacement of most of existing security systems and standardization of new systems so to ensure maximal compatibility of metadata sources and analytical systems. Offline Video Analytics As these improvements are difficult to develop and implement globally, replacement solutions are being offered currently in the security market. One of them is the concept of offline video analytics, which generates and analyses metadata from any video source. Video sources may vary from 'old school' analog cameras to high-resolution IP cameras recorded in any digital format. Quality of the metadata generated from offline analytical systems is almost unaffected. High quality metadata can be analyzed and investigated automatically or semi-automatically for violations, crimes and terror activity. Automatic or semi-automatic investigation can be based on crime scenarios, behavior patterns, forensic search, face and vehicle recognition and synoptical search. Fast and effective investigation of terror activities may prevent attacks and also can reduce the number of active terrorists. Human head microvibration is linked with the vestibular-emotional reflex (VER) and depends on emotional status Deep Learning And Neural Network Technologies However, realtime crime and terror prevention requires instant metadata generation and analysis. The investigation instruments mentioned above would not be of the same efficiency. Firstly, processing capabilities of analytical system must be very high because the system should be able to record data, generate metadata and analyze it at the same time in realtime conditions. Currently the most powerful server processors can run only tens of detectors so it becomes very costly. That is why these kinds of solutions are only used in critical infrastructure. However, if they were used widely they would dramatically reduce the number of criminal and terror activities. Deep learning and neural network technologies (so-called artificial intelligence - AI) are coming to the security market to replace classic video analytics. These systems are not yet much more efficient hardware-wise; however, they have greater potential and they are cheaper. Behavior patterns, actions, sounds, speech, faces, car number plates and many other metadata types can be identified and collected and analyzed by AI in realtime. Security surveillance and analytical AI systems could know about each person's life and social background so it could make automatic decisions Emotion Recognition/Vibraimage Technology Emotion recognition (or vibraimage) technology measures micromovements (vibration) of a person by processing video from a camera or any video source. Human head microvibration is linked with the vestibular-emotional reflex (VER) and depends on emotional status. Vibraimage systems detect human emotions by the control of 3D head-neck movements accumulated in several frames of video processing. Vibraimage is a system that detects all human emotions. Blockchain can bring awareness of different views. Imagine if the security surveillance and analytical AI system knew about each person's life and social background so it could make automatic decisions to give more surveillance priority to those who potentially could take negative action. Although security equipment is becoming more affordable, the budgeting of security systems at a government and private level is still the biggest problem. As the global population is growing and migration is getting more intense, public and private security is becoming a natural need. Meanwhile, the security market is ready to deliver solutions that can instantly investigate and even prevent terror activities.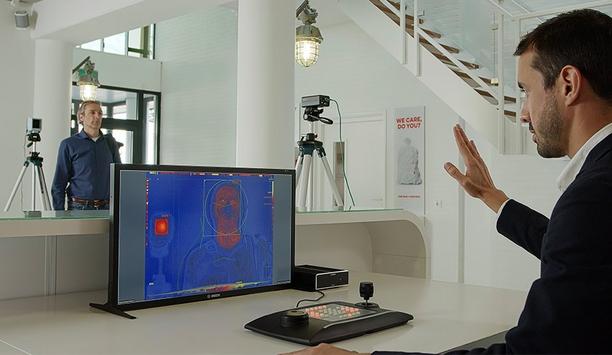 Q&A: Bosch Video Systems & Solutions' Michael Seiter And Magnus Ekerot On Smart Technology, "AIot", And Plans For 2021
Q: Mr. Seiter, Mr. Ekerot, you both joined Bosch Building Technologies' business unit Video Systems & Solutions as Senior Vice Presidents in March 2020, when the Coronavirus pandemic was just beginning. How did your business unit get through 2020? Magnus Ekerot: The crisis was also felt at Bosch. At the same time, demand has risen for solutions that keep businesses open and protect people's health. We offer corresponding video solutions that can make a significant contribution to containing the pandemic. Michael Seiter: Overall, we managed the past year well despite the challenges and have been growing again since the third quarter compared to 2019. We see good opportunities for further growth in 2021. Q: Has the Corona crisis again accelerated the development of smart technologies in the security technology market, and does the security market in contrast to most industries benefit from the crisis more than it suffers? Michael Seiter: The Corona crisis has definitely demonstrated that the future lies in data-driven solutions. Thanks to our product development strategy already being based on this, we at Bosch were very quickly able to develop new products for the 'New Normal' and to expand existing products accordingly. To give one or two examples: in cooperation with Philips, we very quickly developed a people counting solution for retail operations – smart Philips displays in conjunction with smart cameras from Bosch that provide protection for staff and customers. The In-Store Analytics software solution was also implemented with additional features. Shop owners can now make decisions based on customer movement data such as "Where do we position products to avoid queues or crowds?" HTD involves a touch-free monitoring system to accurately and speedily identify people with heightened skin temperature The latest highlight is the Bosch Human Skin Temperature Detection solution, in short HTD. This involves a touch-free monitoring system to accurately and speedily identify people with heightened skin temperature at control points in offices, factory floors, or airports. The benefits of previously existing solutions on the market are sometimes called into question. Competitors are often unable to deliver what they promise because, for example, the measured temperature of the skin does not correspond to the core temperature of the person, or fluctuates, due to environmental influences. Therefore, we developed a software-based solution that, in compliance with GDPR, first allows people with potentially elevated body temperatures to be filtered out, and in a second step, allows medical personnel to perform a more targeted fever measurement. Q: You see a lot of potential for the video security industry in new technologies such as Artificial Intelligence and the Internet of Things. What specific opportunities do you mean, and how are you leveraging these technologies at Bosch Building Technologies? Michael Seiter: Bosch has committed itself fully to an "AIoT" – AI meets IoT – strategy. The development of AI algorithms and software, in general, is at Bosch significantly driven in the security space. By AIoT, we specifically mean the networking of physical products and the deployment of artificial intelligence. With AI we aim to enable clients to understand events at an ever-deeper level and predict them in the future – the keyword being predictive – so that they can act proactively. This is particularly important for health and safety. An example is the Intelligent Insights solution where the user can anticipate potentially dangerous situations, for instance in maintaining social distance and a maximum number of people numbers in any one area. Q: From your point of view do you have an advantage over other suppliers when it comes to AI-based products in the video arena? Michael Seiter: The analysis and utilization of video data have long been front and center with us. Since 2016 we've been following the strategy of offering AI applications in the form of integrated intelligent video analytics as a standard in our network cameras. Data such as color, object size, object speed, and direction are all measured. Simply put, you can say this is seeing and understanding – which is the principle behind smart security cameras. Today it's much more a question of intelligent, data-based solutions than collecting high-quality pictures and storing them for the record. Bosch has been investing heavily in AI for years, from which we can benefit greatly in our area. In the first quarter, for example, we will launch a vehicle detector based on deep learning that is already running on our cameras. This will create significant added value for our customers in the area of intelligent traffic control. Q: Mr. Ekerot, what advantages do customers have in AI-based video security from Bosch? Magnus Ekerot: A key advantage is strong customer focus with tailored solutions that are at the same time modular and scalable through new AI algorithms A key advantage is our strong customer focus with tailored solutions that are at the same time modular and scalable through new AI algorithms. Take the example of Camera Trainer, a machine learning software that can be directly uploaded to Bosch network cameras. The camera is thus trained up on recognizing objects and situations – tailored to the specific needs of our customers. If the camera detects the defined scenario, it performs a predefined action in real-time – for example, a count or an alarm. The latest example is our new camera platform Inteox. As a completely open camera platform, Inteox combines Bosch's intelligent video analytics with an open operating system. This allows programmers to develop specific software applications - or apps - for various application purposes. These can then be loaded onto cameras – the same principle as an app store for smartphones. To sum up, Bosch AI applications support customer-specific needs related to data analysis while enabling totally new applications within and beyond the video security market. Q: Can you name a specific current project where Bosch has deployed an AI-based solution? Magnus Ekerot: A current ground-breaking project using our smart cameras is being implemented as a pilot in the USA. Smart Ohio enables users to configure more intelligent traffic flows and thus ensure mobility, safety, and the efficient use of roads today and tomorrow. The new vehicle detector mentioned by Mr. Seiter also plays a central role here. Our overall goal is to provide connected smart sensor solutions for public and private transportation agencies to enable them to operate their roads safely and efficiently. The Intelligent Insights can anticipate potentially dangerous situations, for instance in maintaining social distance and a maximum number of people numbers in any one area Q: Mr. Seiter, you have been involved with the topic of mobility for some time. What experience from your previous job in the automotive business of Bosch might help you when it comes to further develop the video portfolio of Bosch Building Technologies? Michael Seiter: There's a lot to tell. First of all, the development of core algorithms for video-based solutions, whether for autonomous driving, for vehicle interior monitoring, or for our Bosch Building Technologies video systems, all come together at Bosch's Hildesheim location. This gives us considerable synergies and allows us to bring R&D results to market faster and more flexibly. Essentially, assisted driving systems use AI algorithms that process ever-increasing volumes of video data. Attempts are being made to imitate the human being and enable the vehicle to understand better the surrounding environment with its 'eyes'. This predictive capability is especially critical with autonomous driving. For example, key questions include: "How should the car respond and what could potentially happen next?" "What kind of environment does it find itself in?" etc. There are many activities in this area at Bosch that in my new role in security we can also strongly benefit from. I am now bringing a lot of this experience and existing R&D achievements to Bosch Video Systems & Solutions, which also results in further synergies with our mobility division: At Stuttgart Airport, autonomous driving is already being implemented together with Mercedes-Benz and the parking garage operator Apcoa as part of the "Automated Valet Parking" project, or AVP for short, in which intelligent video systems from Bosch Building Technologies are making a significant contribution. Mr. Ekerot, you have a lot of experience in the video security area. Where do you position Bosch Building Technologies now in this market and what specific goals are you pursuing? Magnus Ekerot: Our clients are looking for reliable partners and products. We are a strong brand; you can rely on Bosch products. Bosch is a thought leader in video and a pioneer in AI applications in this field since 2016. Data security is everything to us: Our products conform to the EU's GDPR regulations. Beyond that, we have an extensive camera portfolio that complies with the US National Defense Authorization Act (NDAA) for video security devices. This enables our portfolio to be deployed for example within US government buildings. We are planning to conclude more software maintenance agreements with our clients in 2021. These deliver investment and future security for our customers and include for example a 'patch guarantee' along with regular updates with new functionalities. This is the first step in a comprehensive plan to access new revenue channels for us and our partners delivering the best technology and excellent service to the end-user! Overall, many new products will be launched this year and this trend will intensify. Our goal is to establish new product families that follow a simple principle: "The development and delivery of disruptive, predictive video solutions that every user can trust because of the underlying sustainable forward-thinking mindset." It's been much discussed of late that Bosch is one of the very first companies globally that operates on a CO2-neutral basis. How does sustainability impact your business? Magnus Ekerot: IoT solutions are actually sustainable and contribute to environmental protection Our IoT solutions are actually sustainable and contribute to environmental protection. For example, our cameras are sustainable in that they remain up-to-date through software updates and needn't be constantly exchanged for new ones. Our systems demonstrate sustainability also operationally as they can be managed remotely. System integrators don't need to be physically present, thus avoiding unnecessary travel with its accompanying emissions. All in all, Bosch Building Technologies develops ways to accompany and support our clients in reaching their climate goals via new technologies. This can be done, for example, through improved energy efficiency, the total cost of ownership models, organizing and simplifying the supply chain, and helping our customers meet their social responsibilities. The Power of Bosch helps us here to leverage company-wide research to be two steps ahead, a shade faster, when it comes to new technologies and initiatives that our and future generations will benefit from. I should also say that I am personally very proud to work for a company that set an ambitious climate goal for itself and achieved it! Can you already share a preview of your technology innovations in 2021? Michael Seiter: We see great market potential for our cameras that use artificial intelligence and can be updated flexibly throughout their lifecycles. I have already mentioned the deep learning-based vehicle detector in our cameras. More such solutions – also for other applications where object and person recognition are important – will follow in the course of the year. And the best part is: with AI, the more data we collect and the more intelligently we use it, the better the solutions become and the more added value they bring to the customer. This will revolutionize our industry! Another example is our cloud-based solutions, for example for alarm monitoring. Here, we can now also integrate third-party cameras and, building on this, offer and jointly develop our intelligent software-based solutions. This gives our customers more opportunities to take advantage of the opportunities created by AI. The trend towards integration of the various security technologies seems to be driven mostly by the rapid progress in software development. Does this affect full-range suppliers such as Bosch and what specific plans for fully integrated security solutions do you have for the future? Michael Seiter: Naturally, this suits us as a full-scope supplier. Bosch solutions are deployed in many cross-domain client projects. We have experts for the different domains under one roof and a strong brand with the same quality promise for all areas. Nevertheless, it is always also about specific domain excellence. Only when you master all different areas and have profound and proven expertise in each of them you can succeed in integrated cross-domain projects. The respective business units craft their future strategies and innovation roadmaps with this in mind – as we do in the field of Video Systems & Solutions. Our business unit offers fully integrated Bosch video solutions that can be extended and operated on open systems. This is why we drive open platforms such as Inteox, to offer customers from a wide range of industries the right solutions. Our Bosch Integration Partner Program that we launched in 2012 is also heading in this direction – every product can be integrated into multiple other systems and VMS solutions. In summary: At Bosch, we are both a one-stop-shop, but also an open-system, meaning we offer customers maximum flexibility in their choice of products and services.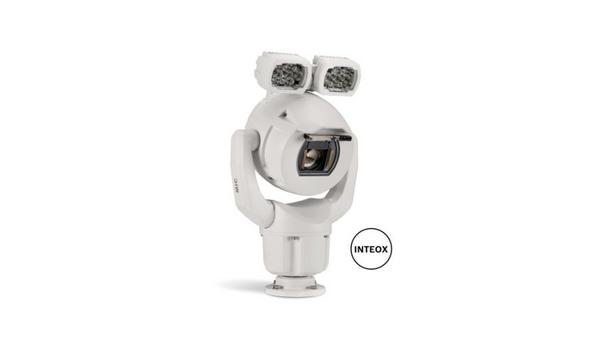 Bosch Introduces MIC Inteox 7100i Camera Based On The Inteox Open Camera Platform
Bosch introduces the first cameras based on its Inteox open camera platform starting with the MIC inteox 7100i. The new MIC inteox cameras share the same distinctive characteristics as the rest of the MIC camera family, such as robust housing and high-quality imaging, and support predictive solutions with machine learning, neural network-based video analytics, and third-party software apps for customized applications. These Inteox cameras can be classified as 'Driven by OSSA.' This distinction signifies that the cameras follow the Open Security & Safety Alliance (OSSA) Technology Stack for video security devices, ensuring seamless connectivity with the Security & Safety Things (S&ST) application store. Developing software apps The cameras also allow for the easy creation of customized software apps that can be deployed on the Inteox cameras afterward. Market players can mix and match apps from the S&ST Application Store or develop software apps to create a novel solution. In addition, Bosch introduces two Inteox development kits containing either a bullet camera or mini-dome camera to complement MIC inteox cameras in pilot installations and support further app development. MIC inteox 7100i cameras support predictive solutions with built-in artificial intelligence (AI) MIC inteox 7100i cameras support predictive solutions with built-in artificial intelligence (AI). It includes Intelligent Video Analytics, Camera Trainer based on machine learning, and video analytics based on deep neural networks (DNN). These built-in AI capabilities enable Inteox cameras to understand what they see and add sense and structure to captured video data with metadata. Building predictive solutions This process is an important first step in converting video data into actionable insights and building predictive solutions, helping users anticipate unforeseen events and prevent them from happening. For example, in city surveillance applications, the MIC inteox 7100i cameras can detect abnormalities in behaviors, provide density data, and alert traffic operators with insights they can act on to prevent unwanted situations. By adding third-party software apps to Inteox cameras, integrators can easily customize security systems, enabling them to go beyond their basic functionality. In turn, app developers can leverage the camera's metadata, neural network-based video analytics, and machine learning to introduce innovative software to the market. The MIC inteox 7100i object classification (OC) models are made specifically for Intelligent Transportation Systems (ITS) applications. Powered by the edge computation capabilities of the Inteox platform, the introductory OC models present a novelty in the field of AI. Various traffic applications Possible disturbances caused by vehicle headlights or shadows are ignored They offer a Traffic Detector, an additional Video Analytics feature based on DNN that helps distinguish and classify automobiles in congested scenes with precise detail. Possible disturbances caused by vehicle headlights or shadows are ignored, uncovering new ways to improve mobility, safety, and efficient use of roadways. The actionable insights delivered by the cameras' Traffic Detector help detect the presence and volume of vehicles to intelligently control traffic lights to keep traffic flowing when monitoring intersections. These insights can also enhance Automatic Incident Detection (AID) solutions to improve the safety of people and vehicles in tunnels and on highways. Future OC models planned for June 2021 will expand upon these DNN-based features offering greater granularity of data when generating actionable insights for various traffic applications. Optical image stabilization MIC inteox cameras range from a 4K enhanced model featuring optical image stabilization to a 1080p model in a base or enhanced version featuring Bosch's starlight technology that can capture color images down to a level of 0.0069 lux as standard. The 4K model's optically-stabilized images maintain pin-sharp pictures even when the camera is subject to severe vibration, such as on bridges. With the optional illuminator, the 4K model covers a distance of 300m (984 ft.) The 1080p models feature 30x zoom and a frame rate of 60 frames per second. When light levels drop to zero, the optional illuminator ensures the greatest level of detail over a distance of up to 550m (1,804 ft.). Enhanced versions for both 4K and 1080p models also include an in-window defroster to improve visibility and onboard storage capabilities. Meeting marine requirements The MIC inteox 7100i features rugged housing with superior metallurgy and finish to protect against corrosion Combined with robust housing, the cameras provide the high-quality details required by applications such as city surveillance, traffic monitoring, and perimeter security. Like all MIC cameras, the MIC inteox 7100i features rugged housing with superior metallurgy and finish to protect against corrosion, including salt-water, to meet marine requirements. Engineered to endure nearly everything from high winds, rain, fog, and dust, MIC cameras can withstand 100% humidity, temperatures from -40°C to +65°C (-40°F to +149°F), extreme vibrations, and high impacts (IK10). Slow-Moving targets What's more, a new drive train enables them to track slow-moving targets as smoothly as possible. The cameras are guaranteed never to lose their homing position, returning to a preset position over their entire lifetime, even when exposed to extreme vibration or brute force. Early adopters can take advantage of Bosch Inteox development kits to complement the MIC inteox 7100i cameras in pilot installations. The kits contain either a Bosch fixed bullet (Dinion) or mini-dome (Flexidome) outdoor camera that will run on the S&ST operating system. Both kits support the testing and development of an overall system solution based on apps already available through the application store and self-developed apps.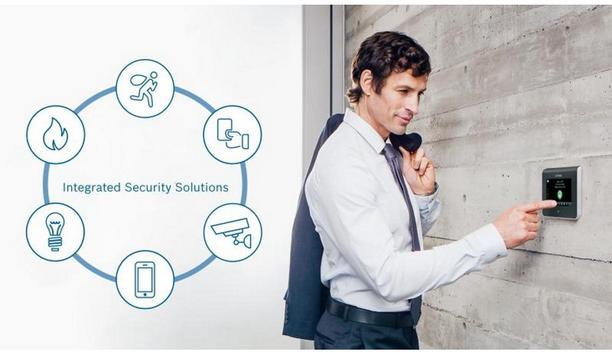 Bosch Installs Intrusion Alarms At UNESCO World Heritage Site In China
Bosch Building Technologies has installed an intrusion alarm system at the UNESCO World Heritage Site: the Mausoleum of Qin Shihuangdi in the city of Xi'an, China. Several hundred TriTech motion detectors are deployed to protect the 16,300-square-foot museum against theft and damage. These detectors prevent costly and time-consuming false alarms under challenging environmental conditions while providing detection reliability of real alarms. Because of the highly efficient intrusion detection system, the museum can dispense entirely with physical protective barriers such as glass walls, allowing visitors to directly experience their clay heroes. "The cooperation with Bosch is an excellent showcase of modern high-tech protection of historic buildings. Bosch intrusion alarm systems help to upgrade the security level of these unique historic sites," says Ren Xuxin, Project Manager of Xi'an Terracotta Warriors and Horses Pit Security Upgrade Project. Intelligent alarms protect millennia-old warriors As wall detectors, the TriTech motion detectors protect the pits where the terracotta warriors are located. Because these pits collect large amounts of dust that could cause false alarms, the intelligent sensor data fusion algorithm in each of the rugged detectors checks potential alarms with a PIR sensor and microwave Doppler radar for a consistent result. The area to be protected is thereby also secured from above by ceiling-mounted TriTech motion detectors. These detectors are located 4.8 meters above the museum floor, yet operate accurately and reliably. They thus exceed the range of standard ceiling detectors by more than two meters. The TriTech motion detectors provide round-the-clock protection for the museum In the event of a security breach, the Bosch G-Series system controller sends an alert, including the location of the triggered detector, in less than two seconds to the security team in the control room, which uses live images from a video system to verify the alarm. Round-the-clock protection In most cases, tourists trigger an alarm when they cross a threshold to retrieve their cameras or smartphones that have accidentally fallen into the pit. In doing so, there is a risk of damage to the terracotta warriors, but even if real criminals should ever get into the act, the system is ready. The TriTech motion detectors provide round-the-clock protection for the museum. Due to their discreet design, the detectors are unobtrusive and thus do not interfere with the museum experience. In accordance with the museum operator's list of requirements, the intrusion detection system protects not only the museum, including the perimeter, as well as the visitor areas of the mausoleum but additionally the cultural treasures currently stored in the unmanned warehouse.
Related white papers
Security Investments Retailers Should Consider For Their 2021 Budget