Videotec Switchers & Switches
(3)
Browse Switchers & Switches
CCTV switcher products updated recently
Surge Protection For Security Installations: 2017 Saw Increased Investment
In 2017, DITEK saw how power surges from the many natural disasters that took place damaged many businesses. In a natural disaster, or even everyday business operations, a facility's entire investment in security, life safety and surveillance systems technology can be disabled or rendered useless in a few seconds. Surge protection solutions can mitigate those risks and protect security investments. Proactive Approach To Risk Mitigation Throughout 2017, we also witnessed a change in how enterprises view surge protection, which included how investments are being made in surge protection to protect valuable security, life safety and surveillance systems, while also reducing downtime, manpower costs, liability vulnerabilities, and possibly compliance issues that can force businesses to actually cease operations. Effective security management is about mitigating risks. But risks cannot be mitigated without a proactive approach. Enterprises and integrators, who take the time to assess risk and to develop a strategy to incorporate effective detection, deter and response criteria to protect physical assets will be successful in 2018. 2018 And Beyond That strategy includes designing surge protection into new security systems, while also adding surge protection to existing systems. Enterprises and security integrators who implement a surge protection strategy during security planning processes – or after – will be exercising prevention and mitigation, and they will be successful in 2018 and beyond. Surge protection devices have an untapped potential for enterprise surveillance and security systems In 2017, Ditek continued to offer security end users a solid surge protection solution. We also successfully educated system integrators, who are seeking value-added products or services to incorporate into their portfolios, on the importance of surge protection devices. Educating Security Integrators We believe that surge protection devices have an untapped potential for enterprise video surveillance and security systems, because they can and do meet safety and security challenges that have been rarely identified in the past. We are looking forward to 2018, when we will continue to develop new surge protection products – including a new product engineered to protect up to twelve individual fuel dispensers, which is critical to the financial operation of convenience stores. We will also continue to educate security integrators about the importance of including surge protection in the design/build RFP, to not only secure an enterprise's valuable security equipment, but also to help integrators to differentiate their capabilities and knowledge from the competition.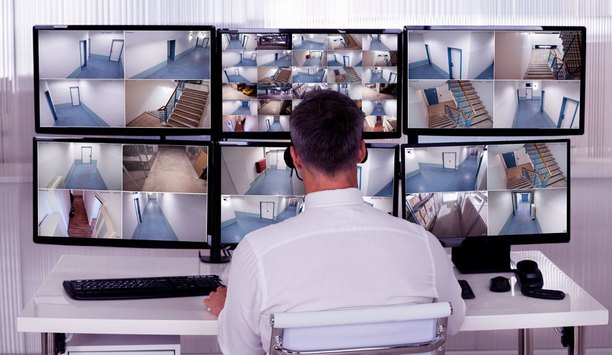 Technology Evolution Leads To Changes In Security Control Room Furniture
Technology is changing the look and function of today's security control rooms. Old-school CRT (cathode-ray tube) monitors are giving way to the thinner, flat screen monitors in the control room environment, but the transition is gradual. Randy Smith of Winsted still sees many control rooms that need to make the conversion, which is a boon to his company's business. Furniture today is designed differently to accommodate the thinner monitors, often with larger screens. Need For Integrated Rack Systems With the increase of IP-based systems comes the need for integrated rack systems that include advanced functionality such as cable management, adds Jim Coleman, National Sales Manager, AFC Industries. Server rooms are environmentally controlled by cooling systems and power systems monitored on the IP network. Low-profile flat screens allow centers to utilize space vertically, thus creating a smaller footprint for the consoles. Additionally, with IP-based systems, workstations will have a smaller footprint because there is less cumbersome equipment. In most cases the servers are stored in a secured, climate controlled environment to eliminate overheating of the servers and maintain their security, says Coleman. This environment also helps with cable and power management. AFC builds technical furniture racks that adhere to the precise needs of computer network server room operators. The company designs and fabricates LAN workbenches with versatile functionalities, and server room workstation racks that are scalable. There is a complete line of IT workbenches, IT computer racks and computer server rack mounts with flexible mounting options. In most cases the servers are stored in a secured, climate controlled environment to eliminate overheating of the servers and maintain their security Flexible Control Room Designs Matko Papic, Chief Technology Officer of Evans Consoles, says the transition from bulky CRT equipment to flat-screen (lower profile) monitors was a major disruption in control room design; it changed the whole dynamic. Another evolution is the use of IP video streaming, which allows more flexibility in manipulation of audio-video content, and requires more flexible control room designs. Another shift, driven by larger, higher-definition monitors, is a shift to fewer monitors that display more information. Instead of a smaller monitor for each information stream, larger monitors now consolidate that information into "dashboard" displays. Looking ahead, control rooms will need to be more flexible, both in the initial design and the ability to adapt to changing technology, says Papic. Legacy customers who are currently using PCs may be moving to more remote applications. Sit-stand equipment will continue to be increasingly prevalent. "There will be more emphasis on flexibility, technology integration, and the ability to change over the life of the system," says Papic. Consolidation Of Multiple Operations Into A Single System A trend in security is consolidation of multiple physical operations into a single system, says Papic. As a result, more customers are taking more interest in alarm management and situational awareness. How is the technology being used in terms of alarm triggers? How can the systems react rapidly and provide information to a larger audience in the control room? These questions impact how control rooms are designed, and Evans Consoles can adapt lessons learned from other markets to these trends in the security arena. Greater use of technology is inevitable, says Coleman of AFC Industries. "It is virtually impossible for humans to monitor all security data at the street level in our cities," he says. "As computers become more powerful and their programs more all-encompassing, we will see a greater shift to robotic and technology uses that will provide enhanced monitoring capabilities and safety reactions." Read our Control Rooms series here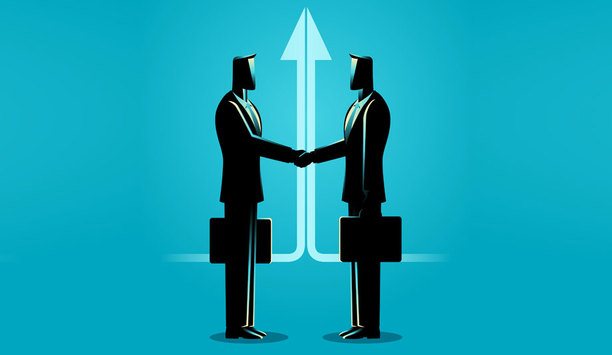 Will Security Industry Consolidation Stifle Innovation?
The security industry will continue to see consolidation through acquisition in 2017. At the advent of IP camera adoption, we saw a great decline in large vertically integrated companies, which spurred a new era of innovation within smaller IP camera manufacturers, VMS providers and other hardware companies for storage and managed switches. We are now living in a new era of consolidation that is taking us full-circle back to vertical integration. Ultimately, the industry as a whole suffers because this consolidation will stifle innovation until the next big technology disruption takes shape. Interoperability Across Different Verticals This time last year, we noted that the marketplace was moving toward converged technologies and the need for alarm management across multiple platforms into a common interface, turned out to be a popular request. If anything, we are only seeing just the beginning phases of this transition. The biggest surprise is that interoperability is not only confined to security technology, but also extends to parallel systems such as building automation, safety and environmental controls, and even Enterprise Resource Planning (ERP) software. Using Video Event Management Software (VEMS) alongside these intelligent platforms proves to be a valuable verification process for many new and exciting vertical markets. Arteco plans to continue the revenue growth and brand awareness achieved in 2016 Event-Based Video Security Software At Arteco, our highest growth sectors tend to be slightly insulated from economic fluctuation in the sense that we focus on securing critical infrastructure (electrical utilities and communications) as well as corporate and education campuses. Unfortunately, the continued growth in active shooter incidents have made physical security concerns top of mind for many organizations regardless of economic impact. The unexpected repercussions are that many new security technologies are emerging that cater to real-time event notification on both the macro and micro level. The exciting part of this trend is that users are leveraging a layered approach with multiple autonomous applications working together toward a common goal to improve security, which will hopefully ensure a high level of protection. Business Growth And Challenges Business has continued to grow year-over-year, and 2016 was a huge step forward for Arteco not only in terms of revenue growth, but also increased brand awareness in the United States and abroad. Our biggest challenge continues to be the crowded VMS market, which is filled with lower cost or even free substitute products. We are making great strides in overcoming this challenge by having a wonderful team of people, both on the technical and sales side of the organization, who are focused on finding new and innovative ways to advance intuitive, open and affordable event-based and intelligent video security software into 2017. See the full coverage of 2016/2017 Review and Forecast articles here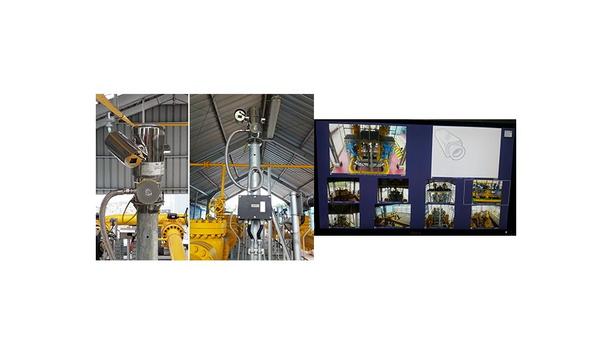 Videotec Installs MPXHD PTZ Cameras For Perusahaan Gas Negara in Indonesia
Perusahaan Gas Negara (PGN) is a company in Indonesia for the transportation and distribution of natural gas. The total length of distribution pipelines of this company is 3,187 km, serving around 84 million customers. As the owner and operator of four transmission pipelines, PGN is responsible for guaranteeing security along the entire chain of conservation and distribution of gas and for delivering products and services in accordance with the needs of consumers. Securing gas supply lines During the transport phase, the gas is pushed through the pipelines at very high pressure. When it reaches the end-users, however, its delivery pressure must be adjusted so that it falls within an acceptable range (as detailed in the contractual delivery specifications). This is to prevent consumers from being exposed to the full transport pressure reached within the pipeline. A meter and regulator station is used to regulate the Natural Gas outlet pressure, and reduce it to an acceptable value. To this end, PGN has developed a meter and regulator station (the Master Control Station) that works via remote control, directed from the control room. This project plays an active role in the PGN's commitment to achieving Operational Excellence in process management, with the focus on optimizing safety, improving efficiency and on maximizing reliability throughout the gas supply chain operations. PTZ cameras and remote monitoring To guarantee reliability and security of the control function, it is necessary to monitor the process using specialized CCTV equipment for hazardous zones. 10 PTZ units from the MPXHD series have been chosen for the realization of this surveillance system, because of their reliability in providing perfect video footage and their compliance with the security standards for operation in hazardous areas. The PTZ units are used to directly monitor the metering and regulating operations remotely from the master control room.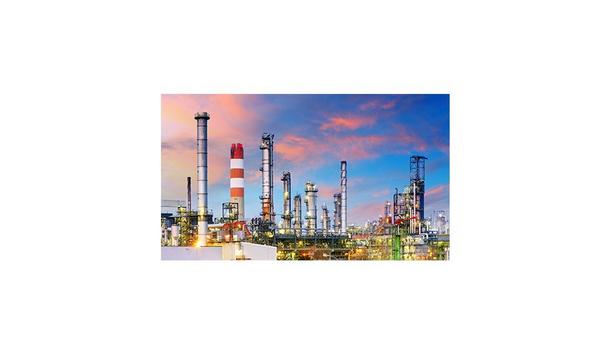 Videotec Installs Explosion-Proof PTZ IP Cameras At An Industrial Complex In Mexico
When overseeing the installation of video surveillance in a refinery, it is necessary to understand that there are a number of complex issues that must be resolved. The infrastructure is, generally, very large and presents a series of extremely dangerous environments and processes that must be closely monitored in order to ensure that the numerous manufacturing operations taking place are carried out safely. Monitor large complex One of the customers in Mexico has asked for a system that enables them to monitor these complex operations in real time, so that precautionary action can be taken, if necessary. The system has to show the work that PEMEX staff and all suppliers within the processes area are undertaking in order to avoid risky situations and ensure that all jobs are performed in accordance with safety standards. In addition, the system needs to be able to show various parts of infrastructure, such as instruments, valves, pipes, etc. and detect any malfunctioning production equipment. In some places, production processes must be monitored as they occur in zones made hazardous by the presence of flammable substances. The customer's top priority is being certain that the installed cameras themselves are not a possible ignition source for flammable products in the surrounding areas. Explosion-proof PTZ IP cameras The integrator REX ENTERPRISE S.A. de C.V. carried out two projects with these characteristics in Mexico: one in Coatzacoalcos, Veracruz and the other in Poza Rica, Veracruz. In Poza Rica, Milestone software manages the system's 51 devices, including IP cameras for internal monitoring, analog cameras from a previous system and 22 explosion-proof PTZ IP cameras. Milestone has been chosen due to its ability to integrate a number of alarm systems, analytic systems, etc. in the future, as it wasn't possible to fund and use the complete system at the time of installation. ONVIF protocol Videotec's explosion-proof PTZ cameras were selected for their unlimited lifespan, with three-year warranty, their corrosion-resistant construction and their conformation with all the applicable standards for explosion-proof devices. The integration of Videotec products and Milestone is guaranteed by the ONVIF protocol. ONVIF is a worldwide industry standard that offers standardized interfaces and promotes effective interoperability of physical safety products.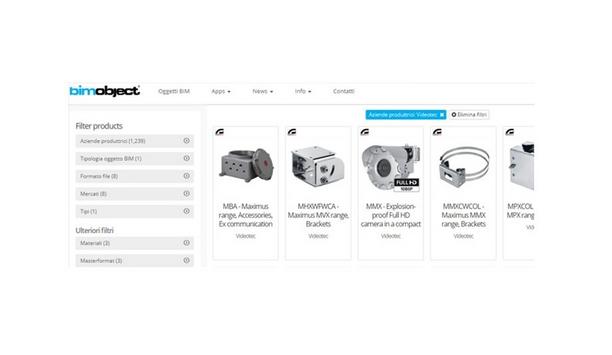 Videotec Announces Its Products Available As Building Information Models On The BIM Library
Videotec is once again showing its ongoing commitment to keeping up to date with worldwide technological innovations with the announcement that most of the company's products are available as Building Information Models (BIMs), created with BIMscript technology. Building Information Modeling Building Information Modeling (BIM) is a process based on 3D metadata that is full of useful information for the design, planning and integrated management of infrastructure or building projects. In particular, BIM offers huge economic and competitiveness advantages to architects, designers and project managers. Videotec BIM library The new Videotec BIM library has 3D models of the company's video surveillance products, complete with data such as volume and dimensions, materials, appearance and technical characteristics. These are ready to be imported directly into a project or technical document. The Videotec BIM library is constantly being updated as it is filled with new documents that cover the latest product releases and it can be downloaded from the BIM Object portal.
Featured white papers
6 Questions To Ask When Choosing A Security System
Download
'Boosting On-Site Safety And Security
Download
Optimize Your Business with Analytics and AI
Download