OT Systems Switchers & Switches
(70)
Browse Switchers & Switches
CCTV switcher products updated recently


Surge Protection For Security Installations: 2017 Saw Increased Investment
In 2017, DITEK saw how power surges from the many natural disasters that took place damaged many businesses. In a natural disaster, or even everyday business operations, a facility's entire investment in security, life safety and surveillance systems technology can be disabled or rendered useless in a few seconds. Surge protection solutions can mitigate those risks and protect security investments. Proactive Approach To Risk Mitigation Throughout 2017, we also witnessed a change in how enterprises view surge protection, which included how investments are being made in surge protection to protect valuable security, life safety and surveillance systems, while also reducing downtime, manpower costs, liability vulnerabilities, and possibly compliance issues that can force businesses to actually cease operations. Effective security management is about mitigating risks. But risks cannot be mitigated without a proactive approach. Enterprises and integrators, who take the time to assess risk and to develop a strategy to incorporate effective detection, deter and response criteria to protect physical assets will be successful in 2018. 2018 And Beyond That strategy includes designing surge protection into new security systems, while also adding surge protection to existing systems. Enterprises and security integrators who implement a surge protection strategy during security planning processes – or after – will be exercising prevention and mitigation, and they will be successful in 2018 and beyond. Surge protection devices have an untapped potential for enterprise surveillance and security systems In 2017, Ditek continued to offer security end users a solid surge protection solution. We also successfully educated system integrators, who are seeking value-added products or services to incorporate into their portfolios, on the importance of surge protection devices. Educating Security Integrators We believe that surge protection devices have an untapped potential for enterprise video surveillance and security systems, because they can and do meet safety and security challenges that have been rarely identified in the past. We are looking forward to 2018, when we will continue to develop new surge protection products – including a new product engineered to protect up to twelve individual fuel dispensers, which is critical to the financial operation of convenience stores. We will also continue to educate security integrators about the importance of including surge protection in the design/build RFP, to not only secure an enterprise's valuable security equipment, but also to help integrators to differentiate their capabilities and knowledge from the competition.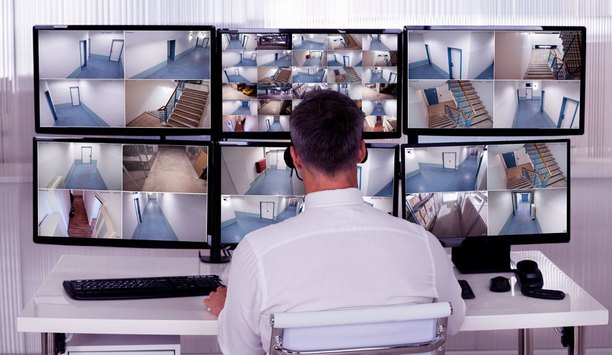 Technology Evolution Leads To Changes In Security Control Room Furniture
Technology is changing the look and function of today's security control rooms. Old-school CRT (cathode-ray tube) monitors are giving way to the thinner, flat screen monitors in the control room environment, but the transition is gradual. Randy Smith of Winsted still sees many control rooms that need to make the conversion, which is a boon to his company's business. Furniture today is designed differently to accommodate the thinner monitors, often with larger screens. Need For Integrated Rack Systems With the increase of IP-based systems comes the need for integrated rack systems that include advanced functionality such as cable management, adds Jim Coleman, National Sales Manager, AFC Industries. Server rooms are environmentally controlled by cooling systems and power systems monitored on the IP network. Low-profile flat screens allow centers to utilize space vertically, thus creating a smaller footprint for the consoles. Additionally, with IP-based systems, workstations will have a smaller footprint because there is less cumbersome equipment. In most cases the servers are stored in a secured, climate controlled environment to eliminate overheating of the servers and maintain their security, says Coleman. This environment also helps with cable and power management. AFC builds technical furniture racks that adhere to the precise needs of computer network server room operators. The company designs and fabricates LAN workbenches with versatile functionalities, and server room workstation racks that are scalable. There is a complete line of IT workbenches, IT computer racks and computer server rack mounts with flexible mounting options. In most cases the servers are stored in a secured, climate controlled environment to eliminate overheating of the servers and maintain their security Flexible Control Room Designs Matko Papic, Chief Technology Officer of Evans Consoles, says the transition from bulky CRT equipment to flat-screen (lower profile) monitors was a major disruption in control room design; it changed the whole dynamic. Another evolution is the use of IP video streaming, which allows more flexibility in manipulation of audio-video content, and requires more flexible control room designs. Another shift, driven by larger, higher-definition monitors, is a shift to fewer monitors that display more information. Instead of a smaller monitor for each information stream, larger monitors now consolidate that information into "dashboard" displays. Looking ahead, control rooms will need to be more flexible, both in the initial design and the ability to adapt to changing technology, says Papic. Legacy customers who are currently using PCs may be moving to more remote applications. Sit-stand equipment will continue to be increasingly prevalent. "There will be more emphasis on flexibility, technology integration, and the ability to change over the life of the system," says Papic. Consolidation Of Multiple Operations Into A Single System A trend in security is consolidation of multiple physical operations into a single system, says Papic. As a result, more customers are taking more interest in alarm management and situational awareness. How is the technology being used in terms of alarm triggers? How can the systems react rapidly and provide information to a larger audience in the control room? These questions impact how control rooms are designed, and Evans Consoles can adapt lessons learned from other markets to these trends in the security arena. Greater use of technology is inevitable, says Coleman of AFC Industries. "It is virtually impossible for humans to monitor all security data at the street level in our cities," he says. "As computers become more powerful and their programs more all-encompassing, we will see a greater shift to robotic and technology uses that will provide enhanced monitoring capabilities and safety reactions." Read our Control Rooms series here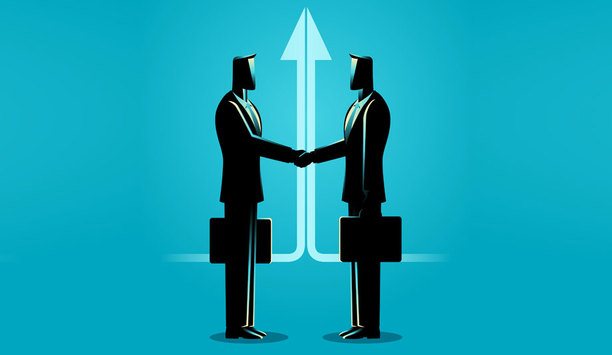 Will Security Industry Consolidation Stifle Innovation?
The security industry will continue to see consolidation through acquisition in 2017. At the advent of IP camera adoption, we saw a great decline in large vertically integrated companies, which spurred a new era of innovation within smaller IP camera manufacturers, VMS providers and other hardware companies for storage and managed switches. We are now living in a new era of consolidation that is taking us full-circle back to vertical integration. Ultimately, the industry as a whole suffers because this consolidation will stifle innovation until the next big technology disruption takes shape. Interoperability Across Different Verticals This time last year, we noted that the marketplace was moving toward converged technologies and the need for alarm management across multiple platforms into a common interface, turned out to be a popular request. If anything, we are only seeing just the beginning phases of this transition. The biggest surprise is that interoperability is not only confined to security technology, but also extends to parallel systems such as building automation, safety and environmental controls, and even Enterprise Resource Planning (ERP) software. Using Video Event Management Software (VEMS) alongside these intelligent platforms proves to be a valuable verification process for many new and exciting vertical markets. Arteco plans to continue the revenue growth and brand awareness achieved in 2016 Event-Based Video Security Software At Arteco, our highest growth sectors tend to be slightly insulated from economic fluctuation in the sense that we focus on securing critical infrastructure (electrical utilities and communications) as well as corporate and education campuses. Unfortunately, the continued growth in active shooter incidents have made physical security concerns top of mind for many organizations regardless of economic impact. The unexpected repercussions are that many new security technologies are emerging that cater to real-time event notification on both the macro and micro level. The exciting part of this trend is that users are leveraging a layered approach with multiple autonomous applications working together toward a common goal to improve security, which will hopefully ensure a high level of protection. Business Growth And Challenges Business has continued to grow year-over-year, and 2016 was a huge step forward for Arteco not only in terms of revenue growth, but also increased brand awareness in the United States and abroad. Our biggest challenge continues to be the crowded VMS market, which is filled with lower cost or even free substitute products. We are making great strides in overcoming this challenge by having a wonderful team of people, both on the technical and sales side of the organization, who are focused on finding new and innovative ways to advance intuitive, open and affordable event-based and intelligent video security software into 2017. See the full coverage of 2016/2017 Review and Forecast articles here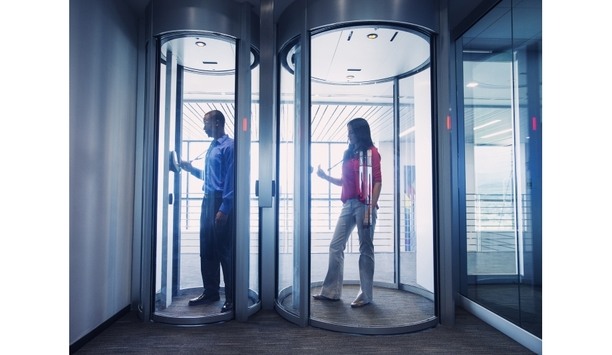 Boon Edam To Emphasize The Theme Of Tailgating Mitigation And Integration At GSX 2019
Boon Edam Inc., a pioneer in security entrances and architectural revolving doors, announces they are emphasizing the theme of tailgating mitigation and integration in booth #1103 at the GSX (formerly ASIS) exhibition in Chicago, Illinois from September 10-12. GSX is an annual event that brings together over 20,000 participants from across the security profession for a week of networking, educational opportunities and discovering the latest security solutions. Boon Edam is also the official turnstile sponsor of the show. Appropriate entrance solution Security entrances coupled with access technologies provide a complete solution Access technologies, such as card readers and biometric devices, are critical for controlling entry to secure areas within a building. However, these solutions are only effective at mitigating tailgating when coupled with the appropriate entrance solution. Swinging doors do not stop one authorized person from opening the door and then holding it open for a number of others. Security entrances coupled with access technologies provide a complete solution that ensures only one person can enter per valid authorization. The following solutions will be on display in Boon Edam's booth: Lifeline Speedlane Swing Optical Turnstile: The industry's slimmest optical turnstile will feature a custom, integrated pedestal that incorporates the MorphoWave™ touchless fingerprint technology from IDEMIA. This solution enables high throughput with the enhanced security of rapid biometric identification, all in a stylish, cohesive design. New! Lifeline Boost Access Control Pedestal: The Boost is a brand new, stylish access control pedestal designed by Boon Edam to complement the popular Lifeline optical turnstile series. The Boost will include the latest version of Essex's credential card reader, now with optical Bluetooth and OSDP capability, the iRox-T with BLE expands for HID Global's Mobile Access solutions. Tourlock 180+90 Security Revolving Door: The entrance of choice for the Fortune 500, the Tourlock will feature an AMAG Symmetry card reader to demonstrate access control integration paired with the door's uniquely high, bi-directional throughput and its ability to prevent tailgating and piggybacking without manned supervision. Circlelock Mantrap Portal: Offering the highest level of security available in an entrance, the Circlelock security portal prevents intrusion into the most sensitive areas such as data centers. The portal will be configured to demonstrate two-factor authentication: an AMAG Symmetry card reader on the outside of the portal conducts the initial authorization, while facial recognition provides instant authentication inside the portal. The secure, edge-based facial recognition access control device by Alcatraz, called the Rock, can also be experienced at their booth (GSX booth #1047). BoonConnect Software: An IP-addressable, proprietary software system providing diagnostic and configuration tools for the Tourlock security revolving door and Circlelock mantrap portal. Users can remotely access door operations and events using devices such as a tablet, laptop or smartphone via a secured corporate network. Upcoming tailgating season Boon Edam is celebrating its position as the market pioneer for security entrances, according to a report by IHS Markit®, with a tailgating-themed prize giveaway. All visitors to GSX are invited to participate by visiting booth #1103 during show hours. Participants will have the opportunity to win a variety of prizes that will help them make the most of the upcoming tailgating season: the Big Green Egg® grill, a YETI® cooler and more. Winners will be selected at random after the exhibition, and an announcement will be made to all participants via email by Friday, September 27.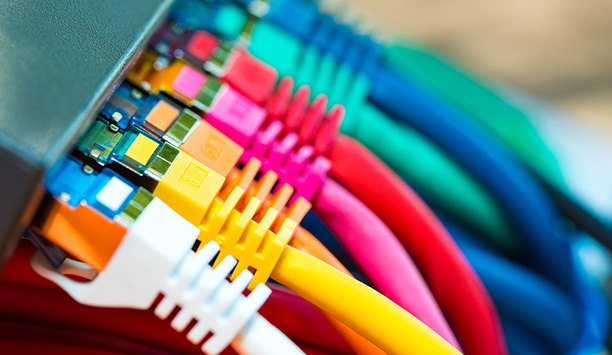 Progress Report: PSIA Is Enabling Interoperability Of Physical And Logical Access
The Physical Security Interoperability Alliance (PSIA) was founded in 2008 with a goal of creating 'plug-and-play interoperability' among physical security devices, systems and services. Since then, the organization's mission has both expanded to include logical security and focused more narrowly on identity, a critical aspect of security today. In recent years, PSIA has concentrated on its PLAI (Physical Logical Access Interoperability) specification, which provides a means to enable disparate physical access control systems (PACS) to communicate to each other and share employee identity data. This is especially important for companies who have made acquisitions and inherited different incompatible PACS systems. "PLAI can unify a security environment through one trusted source, even if there are multiple PACS systems," says David Bunzel, Executive Director of the Physical Security Interoperability Alliance (PSIA). Bridge between disparate PACS The PLAI specification provides a bridge between disparate PACS, allowing a single trusted source for identity management. Leading PACS vendors including JCI (Software House), Lenel, and Kastle Systems and biometric vendors including Eyelock, Idemia, and Princeton Identity, have each implemented PLAI adapters, supporting this specification. AMAG will have their adapter in the coming months, and Honeywell and Siemens have it on their road maps. At ISC West last April, PSIA was able to demonstrate five of these vendors sharing records and the ability to add and terminate an employee and have it updated across each PACS and biometric system. PSIA was able to demonstrate five of these vendors sharing records at ISC West last April The Physical Security Interoperability Alliance (PSIA) has evolved from supporting physical security to also integrating logical security. Access to facilities and secure areas of buildings is increasingly dependent on software and hardware systems which can validate a person's identity. "The PSIA has chosen to focus on interoperability between identity management systems and access control devices," says Bunzel. "We have successfully demonstrated the technology, and it is now being specified by consultants, integrators and enterprise customers in actual security systems. We expect to see some large companies announcing PLAI implementations in the next quarter." Open standards processes PSIA relies on an open standards process, with collaboration among leaders in the various parts of the security industry. Specifications are architected, discussed, drafted, and reviewed by members of the organization in technical committees. The process is dynamic, with periodic updates added, which will improve and enhance the specifications as appropriate. The PSIA has focused on identity management for enterprise customers, says Bunzel. "We have active members who make devices that support access hardware (for example, locks and biometric systems) who by design complement PACS vendors and HR management systems." PLAI also enables a variety of services for enterprise customers that may rely on a security credential" "We continue to add more PACS and biometrics vendors to the PLAI ecosystem, expanding the value of the specification in the market," says Bunzel. "PLAI also enables a variety of services for enterprise customers that may rely on a security credential, including printing services, parking, and facility management. In the near future, the PSIA expects to extend PLAI into elevators. There are other identity management capabilities, and the PSIA will evaluate opportunities as the market demands them," says Bunzel. In addition to PLAI, PSIA has several 'legacy' specs, but they are not actively working on further iterations. PSIA could always consider new development on legacy specs if the market demanded it. Some legacy specs address video, and security cameras often work with access control systems. However, PSIA currently is leaving video to ONVIF. The near-term direction and plan for the PSIA is to focus on PLAI and its commercialization.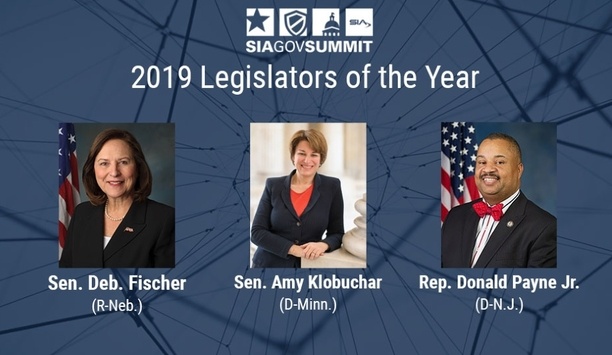 Security Industry Association Announces Winners Of The 2019 Legislator Of The Year Award
The Security Industry Association (SIA) has named Sen. Amy Klobuchar (D-Minn.), Sen. Deb Fischer (R-Neb.) and Rep. Donald Payne, Jr. (D-N.J.) as the 2019 recipients of the SIA Legislator of the Year Award. The awardees will be honored at the upcoming SIA GovSummit, taking place June 26-27 in Washington, D.C. The SIA Legislator of the Year Award is presented annually to members of Congress and other elected officials who have demonstrated extraordinary leadership in advancing legislation and policies that encourage the effective use of technology solutions to enhance public safety and security and protect critical infrastructure. Recognition for promoting workforce development Sen. Fischer recently recognized SIA, along with SIA member companies Intel and VMware, as supporters of the DIGIT ActWith this award, Sen. Klobuchar will be recognized for her leadership on workforce development and life safety issues important to the security industry and its mission. In 2019, Klobuchar authored S.379, a bill that would allow workers to use "529" education savings accounts for training and credentialing programs, and S. 481 – the Nicholas and Zachary Burt Memorial Carbon Monoxide Poisoning Prevention Act – which would provide grant assistance for the purchase and installation of carbon monoxide detectors in dwelling units of low-income families and elderly persons, child care facilities, public schools and student housing owned by public universities. Sen. Fischer authored bipartisan legislation that would convene a working group of federal entities and private-sector stakeholders tasked with providing recommendations to Congress on how to facilitate the growth of connected Internet of Things (IoT) technologies. S. 1611, also known as the Developing and Growing the Internet of Things (DIGIT) Act, calls for the United States to craft a national strategy to position the United States as the global leader in IoT technologies. Sen. Fischer recently recognized SIA, along with SIA member companies Intel and VMware, as supporters of the DIGIT Act. Installing vehicular barriers to mitigate attacks Rep. Payne, who serves as chairman of the House Homeland Security Subcommittee on Emergency Preparedness, Response and Recovery, recently introduced H.R. 2160 – the Shielding Public Spaces From Vehicular Terrorism Act – which would help communities leverage homeland security grants to install vehicular barriers and implement other protective measures and direct research and development efforts on the emerging threats from vehicular attacks. Rep. Payne recently introduced H.R. 2160 – the Shielding Public Spaces From Vehicular Terrorism Act Payne also crafted H.R. 6920, the School Security Is Homeland Security Grant Act, which clarified allowable uses, requires a percentage of homeland security grants to be used for enhanced school security measures and increases overall authorization for the grants. Enhancing perimeter and school security "SIA's policy priorities include notable measures that help increase safety and security across many sectors, including the critical areas of perimeter security and school security, while helping the industry to stay ahead of megatrends such as the proliferation of IoT and the recruitment and retention of qualified workers," said SIA CEO Don Erickson. "SIA applauds Sen. Klobuchar's work to promote the 21st-century technology workforce essential to our industry, Sen. Fischer's leadership in recognizing the security industry's role in fostering IoT growth, and Rep. Payne's contributions to mitigating the threat of vehicular attacks and protecting students, staff, faculty and visitors in our nation's schools." Session on physical access control systems SIA GovSummit – the annual government security conference hosted by SIA – brings together government security leaders and private industry technologists for top-quality information sharing and education on security topics affecting federal, state and even local agencies. Attendees will find specialized sessions on topics such as modernizing federal physical access control systems Attendees will find specialized sessions on topics such as modernizing federal physical access control systems, the U.S. Department of Defense's unified facilities criteria for security systems, facial recognition technology use for public safety and homeland security missions and helping communities protect religious institutions, crowded spaces and other soft targets. SIA GovSummit is free for all government employees, including federal, state, county and municipal-level staff (both domestic and international), plus all military, law enforcement and public safety representatives. Sponsors of the event This event is made possible thanks to the following sponsors and partners: Premier Sponsors LenelS2, HID Global, Tyco Security Products and Allegion; Event Sponsors AMAG Technology, American Fuel & Petrochemical Manufacturers, Axis Communications, B&B Roadway Security Solutions, Calpipe Security Bollards, the U.S. Department of Homeland Security Science and Technology Directorate, dormakaba, Gallagher, Genetec, Gibraltar, GSA Schedules, Inc., Hanwha Techwin America, HySecurity, IDEMIA, Identiv, ISC Security Events, Louroe Electronics, Marshalls, Milestone Systems, the National Initiative for Cybersecurity Careers and Studies, NetApp, Panasonic, the Secure Worker Access Consortium and TCP Security Solutions.
Featured white papers
The Security Behind Financial Security
Download
Nine Ways To Make Your Retail Security System Work Harder
Download
Financial Institutions Require Future-Ready Physical Security Technologies
Download