OT Systems Switchers & Switches
(70)
Browse Switchers & Switches
CCTV switcher products updated recently
Surge Protection For Security Installations: 2017 Saw Increased Investment
In 2017, DITEK saw how power surges from the many natural disasters that took place damaged many businesses. In a natural disaster, or even everyday business operations, a facility's entire investment in security, life safety and surveillance systems technology can be disabled or rendered useless in a few seconds. Surge protection solutions can mitigate those risks and protect security investments. Proactive Approach To Risk Mitigation Throughout 2017, we also witnessed a change in how enterprises view surge protection, which included how investments are being made in surge protection to protect valuable security, life safety and surveillance systems, while also reducing downtime, manpower costs, liability vulnerabilities, and possibly compliance issues that can force businesses to actually cease operations. Effective security management is about mitigating risks. But risks cannot be mitigated without a proactive approach. Enterprises and integrators, who take the time to assess risk and to develop a strategy to incorporate effective detection, deter and response criteria to protect physical assets will be successful in 2018. 2018 And Beyond That strategy includes designing surge protection into new security systems, while also adding surge protection to existing systems. Enterprises and security integrators who implement a surge protection strategy during security planning processes – or after – will be exercising prevention and mitigation, and they will be successful in 2018 and beyond. Surge protection devices have an untapped potential for enterprise surveillance and security systems In 2017, Ditek continued to offer security end users a solid surge protection solution. We also successfully educated system integrators, who are seeking value-added products or services to incorporate into their portfolios, on the importance of surge protection devices. Educating Security Integrators We believe that surge protection devices have an untapped potential for enterprise video surveillance and security systems, because they can and do meet safety and security challenges that have been rarely identified in the past. We are looking forward to 2018, when we will continue to develop new surge protection products – including a new product engineered to protect up to twelve individual fuel dispensers, which is critical to the financial operation of convenience stores. We will also continue to educate security integrators about the importance of including surge protection in the design/build RFP, to not only secure an enterprise's valuable security equipment, but also to help integrators to differentiate their capabilities and knowledge from the competition.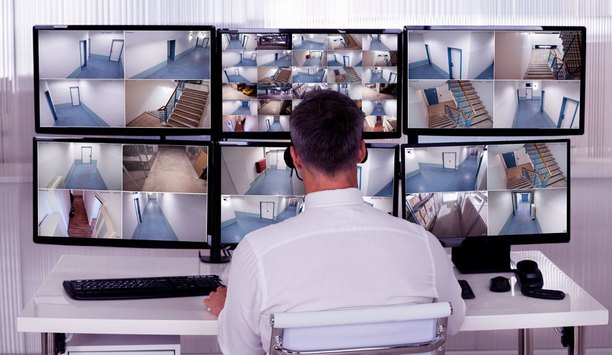 Technology Evolution Leads To Changes In Security Control Room Furniture
Technology is changing the look and function of today's security control rooms. Old-school CRT (cathode-ray tube) monitors are giving way to the thinner, flat screen monitors in the control room environment, but the transition is gradual. Randy Smith of Winsted still sees many control rooms that need to make the conversion, which is a boon to his company's business. Furniture today is designed differently to accommodate the thinner monitors, often with larger screens. Need For Integrated Rack Systems With the increase of IP-based systems comes the need for integrated rack systems that include advanced functionality such as cable management, adds Jim Coleman, National Sales Manager, AFC Industries. Server rooms are environmentally controlled by cooling systems and power systems monitored on the IP network. Low-profile flat screens allow centers to utilize space vertically, thus creating a smaller footprint for the consoles. Additionally, with IP-based systems, workstations will have a smaller footprint because there is less cumbersome equipment. In most cases the servers are stored in a secured, climate controlled environment to eliminate overheating of the servers and maintain their security, says Coleman. This environment also helps with cable and power management. AFC builds technical furniture racks that adhere to the precise needs of computer network server room operators. The company designs and fabricates LAN workbenches with versatile functionalities, and server room workstation racks that are scalable. There is a complete line of IT workbenches, IT computer racks and computer server rack mounts with flexible mounting options. In most cases the servers are stored in a secured, climate controlled environment to eliminate overheating of the servers and maintain their security Flexible Control Room Designs Matko Papic, Chief Technology Officer of Evans Consoles, says the transition from bulky CRT equipment to flat-screen (lower profile) monitors was a major disruption in control room design; it changed the whole dynamic. Another evolution is the use of IP video streaming, which allows more flexibility in manipulation of audio-video content, and requires more flexible control room designs. Another shift, driven by larger, higher-definition monitors, is a shift to fewer monitors that display more information. Instead of a smaller monitor for each information stream, larger monitors now consolidate that information into "dashboard" displays. Looking ahead, control rooms will need to be more flexible, both in the initial design and the ability to adapt to changing technology, says Papic. Legacy customers who are currently using PCs may be moving to more remote applications. Sit-stand equipment will continue to be increasingly prevalent. "There will be more emphasis on flexibility, technology integration, and the ability to change over the life of the system," says Papic. Consolidation Of Multiple Operations Into A Single System A trend in security is consolidation of multiple physical operations into a single system, says Papic. As a result, more customers are taking more interest in alarm management and situational awareness. How is the technology being used in terms of alarm triggers? How can the systems react rapidly and provide information to a larger audience in the control room? These questions impact how control rooms are designed, and Evans Consoles can adapt lessons learned from other markets to these trends in the security arena. Greater use of technology is inevitable, says Coleman of AFC Industries. "It is virtually impossible for humans to monitor all security data at the street level in our cities," he says. "As computers become more powerful and their programs more all-encompassing, we will see a greater shift to robotic and technology uses that will provide enhanced monitoring capabilities and safety reactions." Read our Control Rooms series here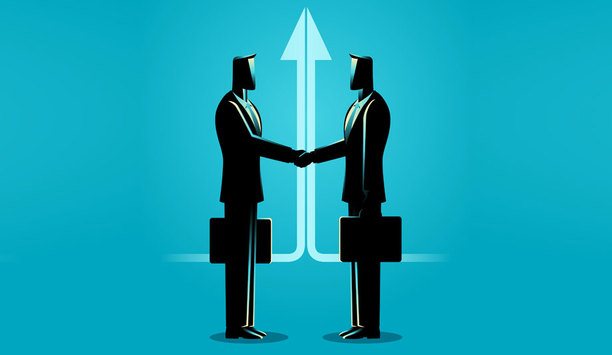 Will Security Industry Consolidation Stifle Innovation?
The security industry will continue to see consolidation through acquisition in 2017. At the advent of IP camera adoption, we saw a great decline in large vertically integrated companies, which spurred a new era of innovation within smaller IP camera manufacturers, VMS providers and other hardware companies for storage and managed switches. We are now living in a new era of consolidation that is taking us full-circle back to vertical integration. Ultimately, the industry as a whole suffers because this consolidation will stifle innovation until the next big technology disruption takes shape. Interoperability Across Different Verticals This time last year, we noted that the marketplace was moving toward converged technologies and the need for alarm management across multiple platforms into a common interface, turned out to be a popular request. If anything, we are only seeing just the beginning phases of this transition. The biggest surprise is that interoperability is not only confined to security technology, but also extends to parallel systems such as building automation, safety and environmental controls, and even Enterprise Resource Planning (ERP) software. Using Video Event Management Software (VEMS) alongside these intelligent platforms proves to be a valuable verification process for many new and exciting vertical markets. Arteco plans to continue the revenue growth and brand awareness achieved in 2016 Event-Based Video Security Software At Arteco, our highest growth sectors tend to be slightly insulated from economic fluctuation in the sense that we focus on securing critical infrastructure (electrical utilities and communications) as well as corporate and education campuses. Unfortunately, the continued growth in active shooter incidents have made physical security concerns top of mind for many organizations regardless of economic impact. The unexpected repercussions are that many new security technologies are emerging that cater to real-time event notification on both the macro and micro level. The exciting part of this trend is that users are leveraging a layered approach with multiple autonomous applications working together toward a common goal to improve security, which will hopefully ensure a high level of protection. Business Growth And Challenges Business has continued to grow year-over-year, and 2016 was a huge step forward for Arteco not only in terms of revenue growth, but also increased brand awareness in the United States and abroad. Our biggest challenge continues to be the crowded VMS market, which is filled with lower cost or even free substitute products. We are making great strides in overcoming this challenge by having a wonderful team of people, both on the technical and sales side of the organization, who are focused on finding new and innovative ways to advance intuitive, open and affordable event-based and intelligent video security software into 2017. See the full coverage of 2016/2017 Review and Forecast articles here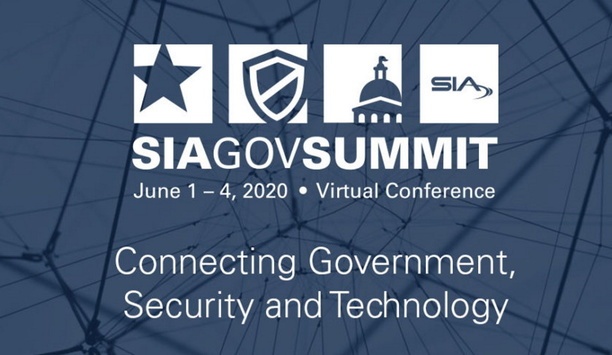 Security Industry Association Announces The Agenda And Speaker Lineup For The Virtual 2020 SIA GovSummit
The Security Industry Association (SIA) announces the agenda and speaker lineup for the 2020 SIA GovSummit, its annual public policy and government security technology conference, taking place June 1-4. Due to concerns around the COVID-19 pandemic, SIA GovSummit will be held as a virtual event in 2020, and for the first time ever, the conference will be entirely free to all attendees from industry and government. Offering additional sessions "SIA GovSummit 2020 will explore how security technologies can be leveraged to drive success in government missions. With this virtual format, we look forward to delivering the programming to more interested attendees and presenting even more in-depth content on the topics that matter to government security practitioners at the federal, state and local levels," said Jake Parker, senior director of government relations at SIA. SIA GovSummit 2020 will explore how security technologies can be leveraged to drive success" "As part of the 2020 virtual SIA GovSummit, we will be offering additional sessions and training on emerging technologies relevant to government and homeland security applications." SIA GovSummit brings together government security leaders with private industry technologists for top-quality information sharing and education on security topics affecting federal, state and local agencies. The 2020 virtual conference will be held in four three-hour segments from Monday, June 1, through Thursday, June 4. Legislation impacting security technology On Day 1 of SIA GovSummit, discussions will focus on policies and legislation impacting security technology. Attendees will enjoy a keynote presentation from Brian Harrell, Assistant Director of infrastructure security at the Cybersecurity and Infrastructure Security Agency (CISA) within the U.S. Department of Homeland Security (DHS). Along with sessions on COVID-19 response and recovery, trends in federal procurement of security products and services, emerging applications and policy developments regarding facial recognition, the evolving landscape of data privacy policy and new federal guidance for counter-drone technology and what it means for site security. Physical access control systems Additional sessions will address the changing needs of the mission-critical federal market Day 2 of SIA GovSummit – with a focus on securing government facilities – will begin with a keynote presentation from Daryle Hernandez, chief of the Interagency Security Committee within DHS CISA. Additional sessions will address the changing needs of the mission-critical federal market, modernizing physical access control systems protecting government facilities, applying cybersecurity practices and standards to government facilities' video surveillance systems, protecting commercial data centers sued by government systems and protecting government facilities with autonomous drone systems. Supporting homeland security missions On Day 3, attendees will explore emerging technologies for the public sector. During a special keynote session, 'The Women in Biometrics Awards Presents the Future of Biometrics in Government Security Applications,' a panel of Women in Biometrics Awards recipients will look at how cutting-edge biometric applications are supporting homeland security missions. The Women in Biometrics Awards are a globally-recognized program co-founded by SIA and SecureIDNews and co-presented with sponsors IDEMIA, Biometric Update and the SIA Women in Security Forum that recognizes innovative women guiding the biometrics and security industry. Additional topics will include leveraging fever detection and camera technology in COVID-19 recovery efforts Additional session topics will include leveraging fever detection and camera technology in COVID-19 recovery efforts, building current security operations centers for tomorrow, the future of audio surveillance technology in law enforcement and security systems, emerging safety and security technology for government buildings and how passive weapons detection technology can enhance security operations. Deploying security barriers Day 4 – focused on developing best practices for securing public spaces, facilities and venues – will begin with keynote remarks from Kathleen McGuiness, auditor of accounts for the state of Delaware. Additional sessions will highlight digital strategy, security, safety and privacy in the age of digital transformation; the integration of safety and security into public-private partnerships; the latest trends and guidelines for deploying security barriers; and using drones and robotics technology in security operations. The 2020 SIA GovSummit is free and open to all industry and government attendees.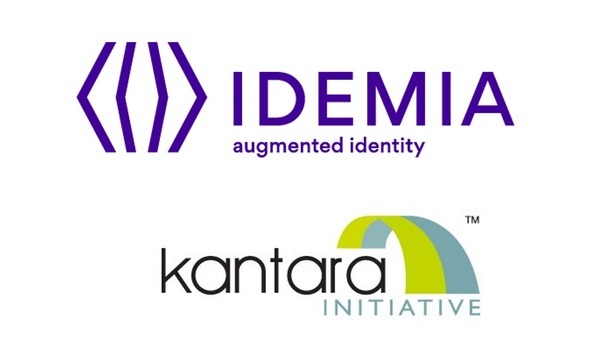 Identity Solutions Provider, IDEMIA Announces Accepting Seat On Kantara Board Of Directors
Six new members joined Kantara Initiative including IDEMIA, globally renowned provider of trusted identity solutions and technology, it has been announced. IDEMIA is joining Kantara as a member and accepted a seat on the Kantara Board of Directors. Other organizations joining Kantara include: Easy Dynamics Corporation, Folio Technologies Ltd., Microsoft, Neocapita Security Consulting Pty. Ltd and Turning Point Corporation. Privacy and digital identity solutions firm Kantara is unique because it is the only industry organization focused on privacy and digital identity" "Kantara is unique because it is the only industry organization focused on privacy and digital identity," said Matt Thompson, Senior Vice President of Identity Solutions, IDEMIA. Matt adds, "We are honored to join the Kantara Board of Directors to help support and enhance its mission of developing best practices and trust schemes in the digital identity and privacy space with the goal of building trustworthy networks to ensure that people have control of their own data. IDEMIA architects contribute to several Kantara work groups developing and refining conformance criteria for Mobile Driver's License and NIST SP 800-63-3 approval programs." Enhancing identity and data security Over the last decade, Kantara has led the global effort in developing best practice and trust schemes in the digital identity and privacy space with the goal of building trustworthy networks and ensuring people have control of their personal data through specification and conformance scheme development. "IDEMIA joins the Kantara Board of Directors at a pivotal point," said Colin Wallis, executive director, Kantara Initiative. Colin adds, "Kantara has secured the necessary pieces – specifications, trust frameworks and research and development initiatives - to positively impact digital identity and privacy in the daily lives of billions of people. IDEMIA will play an important role in support of our mission to improve trustworthy use of identity and personal data through innovation, standardization and good practice."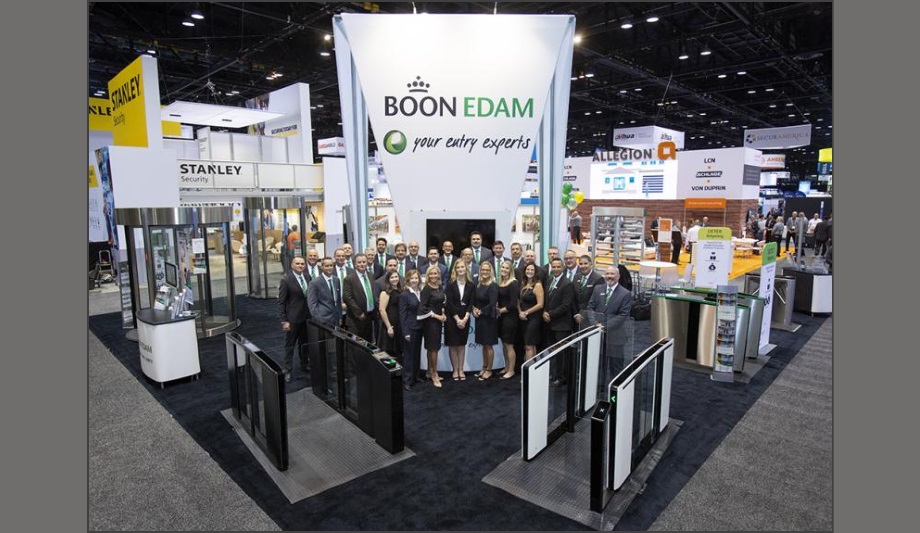 Boon Edam Inc. To Unveil New Compact Turnstile And Exhibit Integrated Solutions At ISC West 2020
Boon Edam Inc., a globally renowned security entrances and architectural revolving doors provider, has announced that they are introducing a new optical turnstile, the Speedlane Compact, in a world premiere, in booth #8037 at the ISC West exhibition in Las Vegas on March 18-20, 2020. ISC West is the international largest security event in North America bringing together close to 30,000 participants for networking, education and discovery of new technology. In addition to showcasing this newest member of their premium optical turnstiles, the company will also be showcasing fully integrated solutions that address physical perimeter security and control pedestrian access. Boon Edam is also the official turnstile sponsor of the show. Integrated Technologies for Tailgating Mitigation Access technologies, such as card readers and biometric devices, are critical for controlling entry to secure areas Access technologies, such as card readers and biometric devices, are critical for controlling entry to secure areas within a building. However, these solutions are only effective at mitigating tailgating when coupled with the appropriate entrance solution. Swinging doors do not stop authorized people from holding the door and letting in others. Security entrances coupled with access technologies provide a complete solution that ensures only one person can enter per valid authorization. The following solutions will be on display in Boon Edam's booth: NEW Speedlane Compact Optical Turnstile: Following the enormous success in the high-end speed gate market with the top-selling Lifeline Series, the development began to fill the market need for a premium quality, mid-range product. Thus, the Speedlane Compact was created, a swinging barrier turnstile that offers easy installation and integration with access technology and attractive delivery turnaround times. "With this new product, we have a solution that fits in everywhere – both in dimensions and design, without compromising on safety, security or quality," said Mark de Jong, Product Manager of the Security Products Portfolio. Lifeline Speedlane Swing Optical Turnstile: There will be two, sleek Speedlane Swing turnstiles in the booth featuring unique identity recognition technologies to demonstrate efficient and secure throughput. One Speedlane Swing will feature a custom, integrated pedestal that incorporates the MorphoWave Compact touchless fingerprint technology from IDEMIA. The patented touchless sensor technology scans four fingers in 3D in less than one second, ensuring the most accurate and reliable fingerprint matching for maximum security. The second Speedlane Swing will feature AnyVision facial recognition technology with enhanced AI capabilities. Lifeline Boost Access Control Pedestal: The Boost is a stylish pedestal designed by Boon Edam to complement the popular Lifeline optical turnstile series and house virtually any access technology inside. The Boost will include the latest version of Essex's credential card reader, the iRox-T, which now features Bluetooth and OSDP capabilities that expand HID Global's Mobile Access solutions. Tourlock 180+90 Security Revolving Door: The entrance of choice for the Fortune 500, the Tourlock provides the highest level of throughput (up to 42 people per minute in two directions) while preventing unauthorized entry. The Tourlock in the booth will include StereoVision piggybacking detection technology and an AMAG Symmetry card reader to demonstrate the combination of fast throughput with high perimeter security. Circlelock Security Mantrap Portal: Offering the highest level of security available in an entrance using StereoVision piggybacking detection technology, the Circlelock security portal prevents intrusion into the most sensitive locations such as data centers. The portal will be configured to demonstrate two-factor authentication: an AMAG Symmetry card reader on the outside of the portal conducts the initial authorization, while facial recognition technology provides instant authentication inside the portal: the secure, edge-based facial recognition access control device by Alcatraz AI, called the Rock, ensures only the right person can enter. BoonConnect Software: An IP-addressable, proprietary software system providing diagnostic and configuration tools for the Tourlock security revolving door and Circlelock mantrap portal. Users can remotely access door operations and events using devices such as a tablet, laptop or smartphone via a secured corporate network. Tailgating Prize Giveaway Boon Edam was confirmed as the global company in Pedestrian Security Entrances in the Americas according to a report by IHS Markit covering the 2016-2018 timeframe. To celebrate almost a decade of leadership, there will be a tailgating-themed prize giveaway in the booth.
Featured white papers
Automatic Vehicle Identification: State Of The Industry 2020
Download
How Analytics Engines Mitigate Risk, Ensure Compliance And Reduce Cost
Download
11 Considerations For Embedded System RFID Readers
Download