Xtralis Switchers & Switches
(1)
Browse Switchers & Switches
CCTV switcher products updated recently


Surge Protection For Security Installations: 2017 Saw Increased Investment
In 2017, DITEK saw how power surges from the many natural disasters that took place damaged many businesses. In a natural disaster, or even everyday business operations, a facility's entire investment in security, life safety and surveillance systems technology can be disabled or rendered useless in a few seconds. Surge protection solutions can mitigate those risks and protect security investments. Proactive Approach To Risk Mitigation Throughout 2017, we also witnessed a change in how enterprises view surge protection, which included how investments are being made in surge protection to protect valuable security, life safety and surveillance systems, while also reducing downtime, manpower costs, liability vulnerabilities, and possibly compliance issues that can force businesses to actually cease operations. Effective security management is about mitigating risks. But risks cannot be mitigated without a proactive approach. Enterprises and integrators, who take the time to assess risk and to develop a strategy to incorporate effective detection, deter and response criteria to protect physical assets will be successful in 2018. 2018 And Beyond That strategy includes designing surge protection into new security systems, while also adding surge protection to existing systems. Enterprises and security integrators who implement a surge protection strategy during security planning processes – or after – will be exercising prevention and mitigation, and they will be successful in 2018 and beyond. Surge protection devices have an untapped potential for enterprise surveillance and security systems In 2017, Ditek continued to offer security end users a solid surge protection solution. We also successfully educated system integrators, who are seeking value-added products or services to incorporate into their portfolios, on the importance of surge protection devices. Educating Security Integrators We believe that surge protection devices have an untapped potential for enterprise video surveillance and security systems, because they can and do meet safety and security challenges that have been rarely identified in the past. We are looking forward to 2018, when we will continue to develop new surge protection products – including a new product engineered to protect up to twelve individual fuel dispensers, which is critical to the financial operation of convenience stores. We will also continue to educate security integrators about the importance of including surge protection in the design/build RFP, to not only secure an enterprise's valuable security equipment, but also to help integrators to differentiate their capabilities and knowledge from the competition.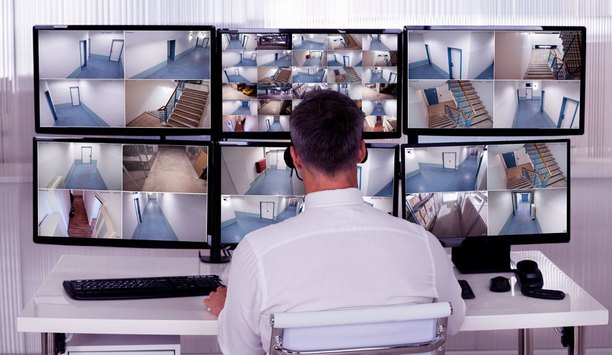 Technology Evolution Leads To Changes In Security Control Room Furniture
Technology is changing the look and function of today's security control rooms. Old-school CRT (cathode-ray tube) monitors are giving way to the thinner, flat screen monitors in the control room environment, but the transition is gradual. Randy Smith of Winsted still sees many control rooms that need to make the conversion, which is a boon to his company's business. Furniture today is designed differently to accommodate the thinner monitors, often with larger screens. Need For Integrated Rack Systems With the increase of IP-based systems comes the need for integrated rack systems that include advanced functionality such as cable management, adds Jim Coleman, National Sales Manager, AFC Industries. Server rooms are environmentally controlled by cooling systems and power systems monitored on the IP network. Low-profile flat screens allow centers to utilize space vertically, thus creating a smaller footprint for the consoles. Additionally, with IP-based systems, workstations will have a smaller footprint because there is less cumbersome equipment. In most cases the servers are stored in a secured, climate controlled environment to eliminate overheating of the servers and maintain their security, says Coleman. This environment also helps with cable and power management. AFC builds technical furniture racks that adhere to the precise needs of computer network server room operators. The company designs and fabricates LAN workbenches with versatile functionalities, and server room workstation racks that are scalable. There is a complete line of IT workbenches, IT computer racks and computer server rack mounts with flexible mounting options. In most cases the servers are stored in a secured, climate controlled environment to eliminate overheating of the servers and maintain their security Flexible Control Room Designs Matko Papic, Chief Technology Officer of Evans Consoles, says the transition from bulky CRT equipment to flat-screen (lower profile) monitors was a major disruption in control room design; it changed the whole dynamic. Another evolution is the use of IP video streaming, which allows more flexibility in manipulation of audio-video content, and requires more flexible control room designs. Another shift, driven by larger, higher-definition monitors, is a shift to fewer monitors that display more information. Instead of a smaller monitor for each information stream, larger monitors now consolidate that information into "dashboard" displays. Looking ahead, control rooms will need to be more flexible, both in the initial design and the ability to adapt to changing technology, says Papic. Legacy customers who are currently using PCs may be moving to more remote applications. Sit-stand equipment will continue to be increasingly prevalent. "There will be more emphasis on flexibility, technology integration, and the ability to change over the life of the system," says Papic. Consolidation Of Multiple Operations Into A Single System A trend in security is consolidation of multiple physical operations into a single system, says Papic. As a result, more customers are taking more interest in alarm management and situational awareness. How is the technology being used in terms of alarm triggers? How can the systems react rapidly and provide information to a larger audience in the control room? These questions impact how control rooms are designed, and Evans Consoles can adapt lessons learned from other markets to these trends in the security arena. Greater use of technology is inevitable, says Coleman of AFC Industries. "It is virtually impossible for humans to monitor all security data at the street level in our cities," he says. "As computers become more powerful and their programs more all-encompassing, we will see a greater shift to robotic and technology uses that will provide enhanced monitoring capabilities and safety reactions." Read our Control Rooms series here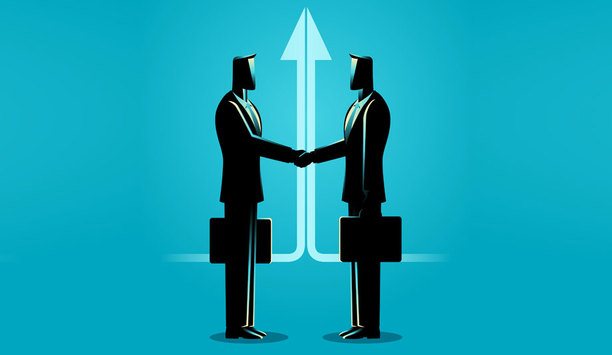 Will Security Industry Consolidation Stifle Innovation?
The security industry will continue to see consolidation through acquisition in 2017. At the advent of IP camera adoption, we saw a great decline in large vertically integrated companies, which spurred a new era of innovation within smaller IP camera manufacturers, VMS providers and other hardware companies for storage and managed switches. We are now living in a new era of consolidation that is taking us full-circle back to vertical integration. Ultimately, the industry as a whole suffers because this consolidation will stifle innovation until the next big technology disruption takes shape. Interoperability Across Different Verticals This time last year, we noted that the marketplace was moving toward converged technologies and the need for alarm management across multiple platforms into a common interface, turned out to be a popular request. If anything, we are only seeing just the beginning phases of this transition. The biggest surprise is that interoperability is not only confined to security technology, but also extends to parallel systems such as building automation, safety and environmental controls, and even Enterprise Resource Planning (ERP) software. Using Video Event Management Software (VEMS) alongside these intelligent platforms proves to be a valuable verification process for many new and exciting vertical markets. Arteco plans to continue the revenue growth and brand awareness achieved in 2016 Event-Based Video Security Software At Arteco, our highest growth sectors tend to be slightly insulated from economic fluctuation in the sense that we focus on securing critical infrastructure (electrical utilities and communications) as well as corporate and education campuses. Unfortunately, the continued growth in active shooter incidents have made physical security concerns top of mind for many organizations regardless of economic impact. The unexpected repercussions are that many new security technologies are emerging that cater to real-time event notification on both the macro and micro level. The exciting part of this trend is that users are leveraging a layered approach with multiple autonomous applications working together toward a common goal to improve security, which will hopefully ensure a high level of protection. Business Growth And Challenges Business has continued to grow year-over-year, and 2016 was a huge step forward for Arteco not only in terms of revenue growth, but also increased brand awareness in the United States and abroad. Our biggest challenge continues to be the crowded VMS market, which is filled with lower cost or even free substitute products. We are making great strides in overcoming this challenge by having a wonderful team of people, both on the technical and sales side of the organization, who are focused on finding new and innovative ways to advance intuitive, open and affordable event-based and intelligent video security software into 2017. See the full coverage of 2016/2017 Review and Forecast articles here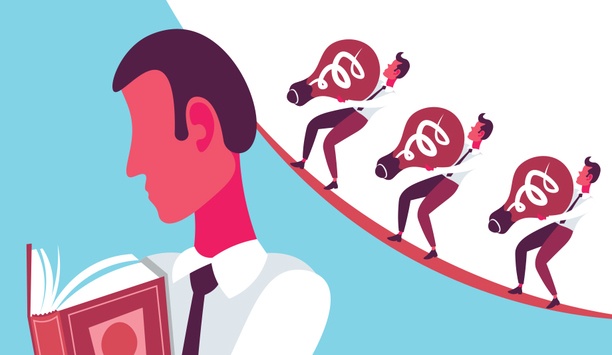 Our Top-10 Click-Worthy Articles in 2019 Highlighted Changing Industry Trends
The physical security industry is moving fast. Evolving risks, new technologies and business changes all converged and had a profound impact on the industry in 2019. Looking back at our top articles of the year – as measured by those that received the most "clicks" at our website – provides a decent summary of how the industry evolved this year. Timely and important issues in the security marketplace dominated our list of most-clicked-upon articles in 2019. In the world of digital publishing, it's easy to know what content resonates with the security market: our readers tell us with their actions; i.e., where they click. Let's look back at the Top 10 articles we posted in 2019 that generated the most page views. They are listed in order here with a brief excerpt. 1. Schneider Electric to Sell Pelco to Private Equity Firm Schneider entered exclusive negotiations with Transom Capital Group, a U.S.-based private equity firm, to sell the Pelco business unit. Pelco is a security industry stalwart and global specialist in the design, development, and delivery of end-to-end video surveillance solutions and services including cameras, recording and management systems software. 2. High-Tech Drones, Robots and Counter-Drone Solutions on Display From robots to drones to counter-drone solutions, a range of new technologies [was] displayed at ISC West 2019. The Unmanned Security Expo [included] a dedicated complimentary education theater for attendees offering sessions on a range of topics. Also included [were] demos of the best UAVs (unmanned aerial vehicles), UGVs (unmanned ground robotics and vehicles) and autonomous systems on the market. 3. Hikvision and Dahua Banned from Buying U.S. Exports In effect, inclusion on the "entities" list restricts the export of equipment to the two companies because of their alleged involvement in "human rights violations and abuses" related to a Chinese government campaign of repression, mass arbitrary detention, and high-technology surveillance against minority groups. Hikvision and Dahua have contracts to sell equipment that provides video surveillance capabilities in the Xinjiang Uighur Autonomous Region (XUAR) of China. 4. The many faces of today's facial recognition technology Used proportionately and responsibly, facial recognition can and should be a force for good. It has the ability to do a lot more to increase security in the future. From street crime to airport security, all the way through to helping those battling addiction, the technology can take security and operations to new heights. 5. Security Industry Trends to Be Led by Focus on Cyber Security In 2019 With a more open, connected environment come cyber-risk and data privacy concerns – which is why, in the Security Industry Association's 2019 Security Megatrends, cybersecurity's impact on the physical security industry ranks number one on the list. Cybersecurity is affecting all areas of the industry landscape, from security implementation to attracting top talent to the workforce. 6. Open Supervised Data Protocol (OSDP): The Gold Standard for Access Control Installations The Open Supervised Data Protocol (OSDP) is now the industry's gold standard for physical access control installations. It was designed to offer a higher level of security with more flexible options than the aging, de facto Wiegand wiring standard. OSDP, first introduced in 2011 by the Security Industry Association (SIA), continues to evolve with significant manufacturer input. 7. Honeywell Embracing AI, Reinvesting in Video Portfolio Although uses for artificial intelligence (AI) are still emerging in security, Honeywell sees an important role for AI in building a connected system to ensure the safety and security of a building, and more importantly, its occupants. AI allows end users to go beyond monitoring activity on a surface level to really understand the scene – from who exactly is in the area to what they might be doing. 8. A Secured Entrance Is the First Defense Against an Active Shooter What the majority of venues [of recent active shooter incidents] have in common is they all have a front entrance or chokepoint for anyone entering the facilities, which is why any active-shooter plan must include a strategy to secure that entry point. 9. Debunking the Myths of the Security of Access Control Systems One of the areas where we see continued confusion is around access control systems (ACS) that are deployed over networks, particularly in relation to mobile access, smart cards, and electronic locks. These technologies are often perceived as being less secure and therefore more vulnerable to attacks than older ACS systems or devices. In the interest of clearing up any confusion, it is important to provide good, reliable information. 10. At Chubb Fire and Security, Ethics is a Core Concept with Practical Impact Ethics discussions begin for employees at Chubb when they join the company; clear instructions about ethics are included as part of employee induction. There are nine modules of ethics training during employee orientation, and a discussion with an Ethics and Compliance Officer is part of the onboarding process.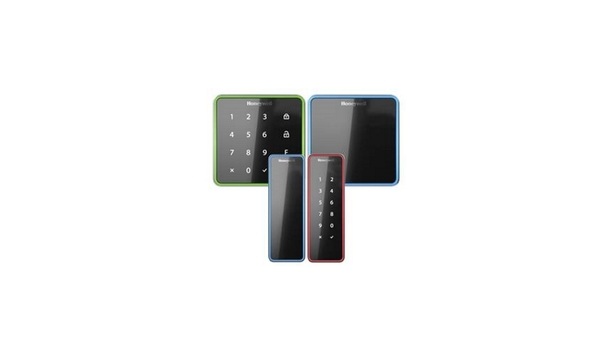 Honeywell Expands Reader Offering With OmniAssure Touch Against Credential And Identity Attacks
Honeywell is expanding its OmniAssure access control reader product line with the launch of the OmniAssure Touch access control solution. OmniAssure Touch provides advanced security against credential cloning and reader tampering, increases operator productivity when deploying cellphone credentials, and is interoperable with a range of credential technologies and panel communication protocols. The passive intent access control readers help people get into an area faster – just with the touch of a finger – no swiping of a card or a phone is necessary. "Our customers want the latest in security and protection against growing credential and identity attacks," said Frédéric Haegeman, business leader for Honeywell Commercial Security, Europe and Novar GmbH. Access control solution "With OmniAssure Touch, users benefit from advanced security and an adaptable platform that strengthens access control in their building. Our goal is to develop a comprehensive access control solution suite so that every user can identify a solution that works best for their business." OmniAssure Touch provides: Ultra-secure protection: protects against credential cloning and replay attacks with technology that is fully compliant with OSDP Secure Channel Protocol (SCP) and the latest DESFire EV2 encryption standards; readers wipe encryption and certificate data when device tampering has been detected with all form factors available with a capacitive touch keypad for two-factor authentication Exceptional adaptability: features hassle-free, user-friendly cellphone credential capabilities that eliminate the need to present a phone to the reader; easy migration from legacy prox to smart and cellphone technologies; as well as configure reader settings in the field via cellphone app Integrated security suites A comprehensive solution: saves time by deploying cellphone credentials directly through Honeywell's WIN-PAK, WINMAG and Pro-Watch integrated security suites, revokes cellphone credentials in real-time, and transforms the way people interact with your building using the Honeywell Vector Occupant App Easy to configure: leverages the Honeywell Utility app which allows installers to configure the readers in the field or wherever they use the app making installation and configuration easier and faster Reliable read/write cards OmniAssure Touch is ideally suited for enterprise and critical infrastructure environments across a wide variety of industries including defense, education, pharma, utilities and financial. The Honeywell suite of OmniAssure readers incorporate smart card technology to manage access control, logical (PC) access, storage of biometric templates, parking, ePurse and many other applications requiring reliable read/write cards.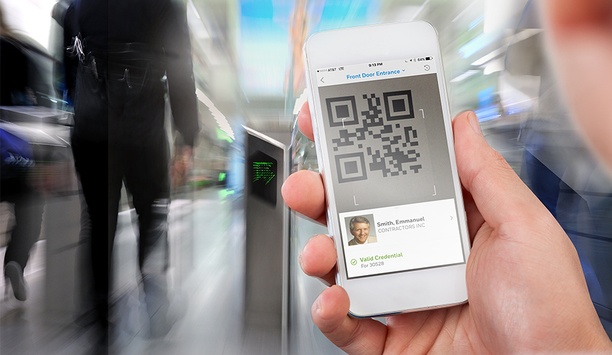 Honeywell Is Enhancing Its Product Line, Working Toward Proactive Security
Honeywell Commercial Security is among the companies working to develop security systems that are more proactive than reactive. "Our biggest opportunity moving forward is the ability to have security solutions that do a better job of detecting and predicting threats," says Tim Baker, Global Marketing Director, Honeywell Commercial Security. Greater use of analytics and intelligence can reduce human error and simplify processes by providing a more unified view for greater situational awareness. Artificial intelligence and deep learning "We're reaching a maturity level in terms of algorithms and hardware to drive new capabilities in a cost-effective way," he says. Baker sees a continuing interest in artificial intelligence (AI) and deep learning in the physical security market, used in video analytics and also for intrusion and access control. "We have challenged ourselves to move from reactive solutions to develop a set of proactive solutions that determine potential security threats before they happen," he says. An overarching theme is the need to focus operator attention on "what matters" rather than requiring operators to keep track of the growing number of sensors in newer systems. A remaining hurdle is to streamline the deployment of analytics systems, which can require expensive customization during the commissioning phase. Credential-enabled access control reader The reader can support any card format and also enables "frictionless" access control That's where Honeywell is investing and focusing its attention, seeking when possible to "pre-teach" algorithms based on data gleaned from a large installed base. Fortunately, there will be plenty of data from a growing variety of sites to build from. Honeywell offers a full ecosystem built around enterprise security needs and a second ecosystem built around the needs of small- and medium-sized businesses (SMBs). In the enterprise space, the trend is toward smarter edge devices, such as Honeywell's OmniAssure Touch, a cellphone credential-enabled access control reader. The reader can support any card format and also enables "frictionless" access control. A user can gain access by touching the reader, with no need to take his or her smart phone (which has the credential) out of their pocket. The reader is fully backwards compatible, which is a Honeywell hallmark. Honeywell's OmniAssure Touch can support any card format and also enables "frictionless" access control. Designed to be cloud-enabled On the enterprise software side, Honeywell has invested in further development of their Pro-Watch access control system and MAXPRO VMS (video management system), tying them together into a single security console, along with intrusion and other systems such as human resources (HR) data. For the SMB market, Honeywell is building and expanding their MAXPRO Cloud system. As existing hardware has evolved to be cloud-enabled, the company has also been introducing new control products that are designed from the ground up to be cloud-enabled. Honeywell's biggest vertical markets include banking, healthcare, gaming, energy infrastructure and airports The new MAXPRO Intrusion system, which can be configured over the cloud, will be introduced in the first quarter. MAXPRO Access, to be introduced in late November, can be deployed using an embedded web interface, a cloud interface, or as an on-premise solution. On the NVR side, an embedded NVR works alongside Honeywell's new 30 Series video cameras, providing secure and encrypted end-to-end connection. Networked security system A challenge for Honeywell is to keep up with broader trends happening in the industry, whether geopolitical (e.g., relations between China and the United States) or regulatory such as General Data Protection Regulation (GDPR). Baker acknowledges an industry-wide increase in awareness about cybersecurity, driven largely by the enterprise market. IT departments are getting more involved in the purchasing decision; indeed, the chief information officer (CIO) is often the ultimate decision-maker. In response, Honeywell is emphasizing "cybersecurity by design" from the beginning to the end of a project. Also, they are using white-hat hackers to test products before they are released into a live environment. "We are doing everything we can to make sure products are cybersecure," says Baker. Honeywell's biggest vertical markets include banking, pharmaceutical, healthcare, gaming, energy infrastructure and airports. NDAA-compliant video cameras Compliance is a common thread throughout the verticals. Honeywell sells to the government mostly in the access control and intrusion space and built around their Vindicator networked security system. (They also introduced the line of NDAA-compliant video cameras, made in Taiwan, at the recent GSX show.)
Featured white papers
The Security Behind Financial Security
Download
Nine Ways To Make Your Retail Security System Work Harder
Download
Financial Institutions Require Future-Ready Physical Security Technologies
Download