Xtralis Switchers & Switches
(1)
Browse Switchers & Switches
CCTV switcher products updated recently


Surge Protection For Security Installations: 2017 Saw Increased Investment
In 2017, DITEK saw how power surges from the many natural disasters that took place damaged many businesses. In a natural disaster, or even everyday business operations, a facility's entire investment in security, life safety and surveillance systems technology can be disabled or rendered useless in a few seconds. Surge protection solutions can mitigate those risks and protect security investments. Proactive Approach To Risk Mitigation Throughout 2017, we also witnessed a change in how enterprises view surge protection, which included how investments are being made in surge protection to protect valuable security, life safety and surveillance systems, while also reducing downtime, manpower costs, liability vulnerabilities, and possibly compliance issues that can force businesses to actually cease operations. Effective security management is about mitigating risks. But risks cannot be mitigated without a proactive approach. Enterprises and integrators, who take the time to assess risk and to develop a strategy to incorporate effective detection, deter and response criteria to protect physical assets will be successful in 2018. 2018 And Beyond That strategy includes designing surge protection into new security systems, while also adding surge protection to existing systems. Enterprises and security integrators who implement a surge protection strategy during security planning processes – or after – will be exercising prevention and mitigation, and they will be successful in 2018 and beyond. Surge protection devices have an untapped potential for enterprise surveillance and security systems In 2017, Ditek continued to offer security end users a solid surge protection solution. We also successfully educated system integrators, who are seeking value-added products or services to incorporate into their portfolios, on the importance of surge protection devices. Educating Security Integrators We believe that surge protection devices have an untapped potential for enterprise video surveillance and security systems, because they can and do meet safety and security challenges that have been rarely identified in the past. We are looking forward to 2018, when we will continue to develop new surge protection products – including a new product engineered to protect up to twelve individual fuel dispensers, which is critical to the financial operation of convenience stores. We will also continue to educate security integrators about the importance of including surge protection in the design/build RFP, to not only secure an enterprise's valuable security equipment, but also to help integrators to differentiate their capabilities and knowledge from the competition.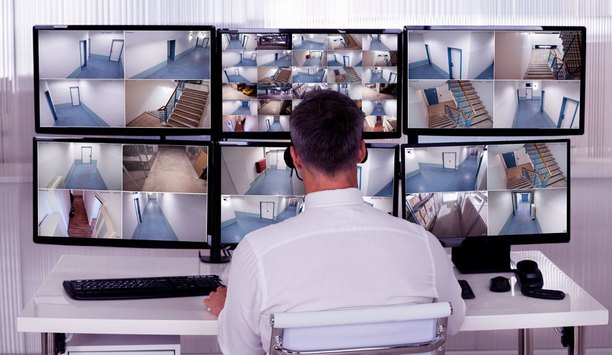 Technology Evolution Leads To Changes In Security Control Room Furniture
Technology is changing the look and function of today's security control rooms. Old-school CRT (cathode-ray tube) monitors are giving way to the thinner, flat screen monitors in the control room environment, but the transition is gradual. Randy Smith of Winsted still sees many control rooms that need to make the conversion, which is a boon to his company's business. Furniture today is designed differently to accommodate the thinner monitors, often with larger screens. Need For Integrated Rack Systems With the increase of IP-based systems comes the need for integrated rack systems that include advanced functionality such as cable management, adds Jim Coleman, National Sales Manager, AFC Industries. Server rooms are environmentally controlled by cooling systems and power systems monitored on the IP network. Low-profile flat screens allow centers to utilize space vertically, thus creating a smaller footprint for the consoles. Additionally, with IP-based systems, workstations will have a smaller footprint because there is less cumbersome equipment. In most cases the servers are stored in a secured, climate controlled environment to eliminate overheating of the servers and maintain their security, says Coleman. This environment also helps with cable and power management. AFC builds technical furniture racks that adhere to the precise needs of computer network server room operators. The company designs and fabricates LAN workbenches with versatile functionalities, and server room workstation racks that are scalable. There is a complete line of IT workbenches, IT computer racks and computer server rack mounts with flexible mounting options. In most cases the servers are stored in a secured, climate controlled environment to eliminate overheating of the servers and maintain their security Flexible Control Room Designs Matko Papic, Chief Technology Officer of Evans Consoles, says the transition from bulky CRT equipment to flat-screen (lower profile) monitors was a major disruption in control room design; it changed the whole dynamic. Another evolution is the use of IP video streaming, which allows more flexibility in manipulation of audio-video content, and requires more flexible control room designs. Another shift, driven by larger, higher-definition monitors, is a shift to fewer monitors that display more information. Instead of a smaller monitor for each information stream, larger monitors now consolidate that information into "dashboard" displays. Looking ahead, control rooms will need to be more flexible, both in the initial design and the ability to adapt to changing technology, says Papic. Legacy customers who are currently using PCs may be moving to more remote applications. Sit-stand equipment will continue to be increasingly prevalent. "There will be more emphasis on flexibility, technology integration, and the ability to change over the life of the system," says Papic. Consolidation Of Multiple Operations Into A Single System A trend in security is consolidation of multiple physical operations into a single system, says Papic. As a result, more customers are taking more interest in alarm management and situational awareness. How is the technology being used in terms of alarm triggers? How can the systems react rapidly and provide information to a larger audience in the control room? These questions impact how control rooms are designed, and Evans Consoles can adapt lessons learned from other markets to these trends in the security arena. Greater use of technology is inevitable, says Coleman of AFC Industries. "It is virtually impossible for humans to monitor all security data at the street level in our cities," he says. "As computers become more powerful and their programs more all-encompassing, we will see a greater shift to robotic and technology uses that will provide enhanced monitoring capabilities and safety reactions." Read our Control Rooms series here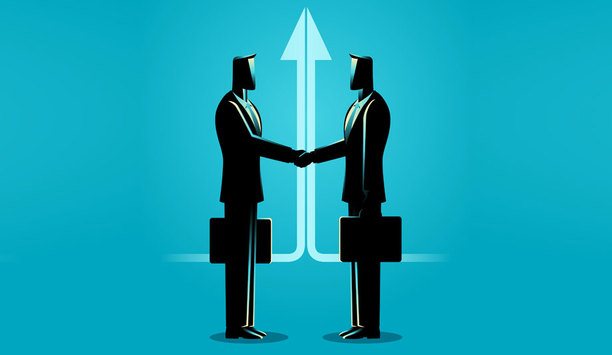 Will Security Industry Consolidation Stifle Innovation?
The security industry will continue to see consolidation through acquisition in 2017. At the advent of IP camera adoption, we saw a great decline in large vertically integrated companies, which spurred a new era of innovation within smaller IP camera manufacturers, VMS providers and other hardware companies for storage and managed switches. We are now living in a new era of consolidation that is taking us full-circle back to vertical integration. Ultimately, the industry as a whole suffers because this consolidation will stifle innovation until the next big technology disruption takes shape. Interoperability Across Different Verticals This time last year, we noted that the marketplace was moving toward converged technologies and the need for alarm management across multiple platforms into a common interface, turned out to be a popular request. If anything, we are only seeing just the beginning phases of this transition. The biggest surprise is that interoperability is not only confined to security technology, but also extends to parallel systems such as building automation, safety and environmental controls, and even Enterprise Resource Planning (ERP) software. Using Video Event Management Software (VEMS) alongside these intelligent platforms proves to be a valuable verification process for many new and exciting vertical markets. Arteco plans to continue the revenue growth and brand awareness achieved in 2016 Event-Based Video Security Software At Arteco, our highest growth sectors tend to be slightly insulated from economic fluctuation in the sense that we focus on securing critical infrastructure (electrical utilities and communications) as well as corporate and education campuses. Unfortunately, the continued growth in active shooter incidents have made physical security concerns top of mind for many organizations regardless of economic impact. The unexpected repercussions are that many new security technologies are emerging that cater to real-time event notification on both the macro and micro level. The exciting part of this trend is that users are leveraging a layered approach with multiple autonomous applications working together toward a common goal to improve security, which will hopefully ensure a high level of protection. Business Growth And Challenges Business has continued to grow year-over-year, and 2016 was a huge step forward for Arteco not only in terms of revenue growth, but also increased brand awareness in the United States and abroad. Our biggest challenge continues to be the crowded VMS market, which is filled with lower cost or even free substitute products. We are making great strides in overcoming this challenge by having a wonderful team of people, both on the technical and sales side of the organization, who are focused on finding new and innovative ways to advance intuitive, open and affordable event-based and intelligent video security software into 2017. See the full coverage of 2016/2017 Review and Forecast articles here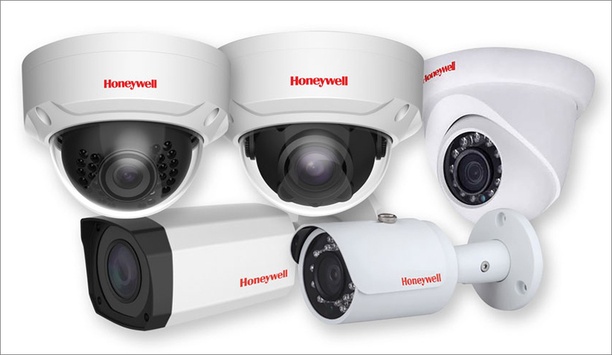 Honeywell And Xtralis Collaborate To Create Complete Remote Monitoring Systems
The new update allows integrators to connect Xtralis offerings with Honeywell Performance and HDZ Series cameras A new Honeywell software update makes it easier for security integrators to create complete remote monitoring systems for end-users. Xtralis Operating System Update The Xtralis® Operating System update – XOa 3.2.33 – allows integrators to connect key Xtralis offerings with Honeywell Performance, equIP® and HDZ Series cameras. Combining these cameras with Xtralis' ADPRO® platforms, FastTrace™ 2E remotely programmable gateway, the new iFT™ Series IP video NVR+, and HeiTel iVG™ video gateways, enables customised solutions for connected buildings. Honeywell And Xtralis Integration "With the integration of Honeywell cameras and Xtralis operating systems, we can now offer enterprise facilities the option for an end-to-end remote monitoring solution," said Alessandro Araldi, Vice President of Marketing, Honeywell Home and Building Technologies. "XOa 3.2.33 creates opportunity for dealers and installers to save money by remotely updating systems and through the simplistic integration with Honeywell cameras." "With the integration of Honeywell cameras and Xtralis operating systems, we can now offer an end-to-end remote monitoring solution" Aside from a fast setup, free downloads from Xtralis xChange online license portal allow installers to remotely and efficiently update systems already deployed in the field. Additionally, to expand on remote capabilities, Xtralis video content analytics (VCA) can be deployed on the ADPRO & HeiTel platforms to automatically detect security threats directly from Honeywell IP camera streams. Cost Saving For Installers The available security analytics include IntrusionTrace™ VCA, for powerful and configurable perimeter and intrusion threat detection and LoiterTrace™ VCA to detect loitering before a threat can escalate. When fully integrated, this creates a security environment that provides reliable detection, visual verification and remote response. Also available is SmokeTrace™ VCA, for remote video verification of a smoke threat and ClientTrace™ VCA for identifying and alerting customer interest at designated zones in a retail environment. In addition, the integration options also offer cost savings for installers. For example, Honeywell's low-light camera technology performs optimally with Xtralis video analytics, without the need for external light sources to brighten the scene. Further, the cameras' motorized focal zoom aids in set-up and calibration for installers.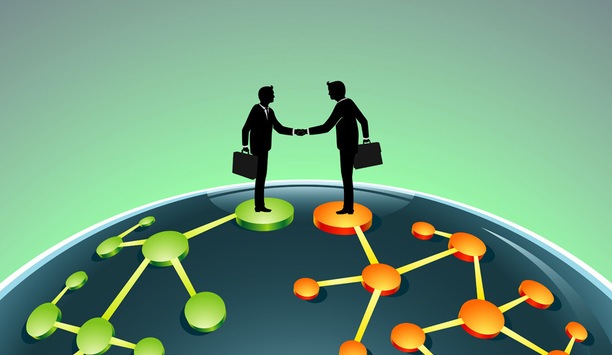 Top 10 Security Industry Mergers & Acquisitions In 2016
Merger and acquisition activity has become a familiar topic in the physical security market. In 2016, SourceSecurity.com covered M&A news involving some of the industry's largest companies, including high-profile names such as Tyco, Honeywell, Hikvision, ADT, and Ingram Micro. Here's a look at the top 10 M&A stories in 2016, as covered by SourceSecurity.com: 1. Johnson Control And Tyco merge Johnson Controls and Tyco announced their merger into one company with annual revenue of $32 billion. Johnson Controls, a global multi-industrial company, combined with global fire and security provider Tyco to create a leader in building products and technology, integrated solutions and energy solutions. Johnson Controls previously had a small presence in the physical security market, but their products have mostly centered around building controls, HVAC and energy storage technology. For its part, Tyco's focus on video, access control and alarm systems has expanded to consider those systems in the context of broader building systems. The trend toward convergence in the building market is the common ground for these companies, and a major driver in their decision to merge under the name Johnson Controls. 2. Honeywell Acquires Xtralis And RSI Video Technologies Industry giant Honeywell agreed to acquire Xtralis, a global provider of aspirating smoke detection and advanced perimeter security technologies and video analytics software, for $480 million from funds advised by Pacific Equity Partners and Blum Capital Partners. Honeywell saw Xtralis' systems as complementing their growing Security and Fire business. A month or so later, Honeywell also acquired RSI Video Technologies, provider of the Videofied Intrusion Detection System, for $123 million. Upon completion of the acquisitions, both would become part of Honeywell Security and Fire. Honeywell also made headlines for a deal that didn't happen. It seems Honeywell wanted to merge with UTC, but UTC declined because of "insurmountable regulatory obstacles and strong customer opposition." 3. Ingram Micro Acquired By Chinese Conglomerate Ingram Micro Inc. and Tianjin Tianhai Investment Company, Ltd. announced a merger agreement under which Tianjin Tianhai would acquire Ingram Micro for $38.90 per share in an all-cash transaction with an equity value of approximately $6 billion. Ingram Micro would become a part of HNA Group, a Hainan-based Fortune Global 500 enterprise group and a leader in aviation, tourism and logistics and the largest stockholder of Tianjin Tianhai. ADT holds the largest share of the U.S. residential security market, and a respectable small business presence 4. ADT Merges With Protection 1 ADT, the well-known home and small business security company, which traces its history back to 1874, agreed in 2016 to be acquired by private equity firm Apollo Global Management, and would merge with competitor Protection 1, a subsidiary of Apollo-owned Prime Security Services Borrower LLC. The announcement comes amid rapid changes in the residential security and home automation market, much of it driven by emerging Internet of Things (IoT) technology. ADT holds the largest share of the U.S. residential security market, and a respectable small business presence. Protection 1 began in 1991 when it was spun off from PacifiCorp., a power utility. It grew rapidly, largely through acquisition, into a full-service business and home security company. 5. Konica Minolta Acquires Majority Shares Of MOBOTIX Konica Minolta, Inc. entered into a share transfer agreement to acquire shares comprising about 65% ownership of German manufacturer MOBOTIX, developer of technologies including decentralized processing (edge computing) IP cameras, image data compression, and image data analytics. The deal was estimated at between $177 million and $265 million. Konica Minolta seeks to broaden the distribution of MOBOTIX products and solution services by leveraging its global direct sales network and after-sales support and services systems. 6. Hikvision Acquires Pyronix Hikvision, the world's largest video surveillance manufacturer, announced the acquisition of Pyronix, the UK-based intrusion alarm security firm. Hikvision planned to apply Pyronix expertise and know-how in intrusion detection systems to its leading position in the video surveillance market. The combined know-how of Hikvision and Pyronix seeks to bring new advancements and innovative products to the market, converging two security technologies in video surveillance and intrusion detection. 7. Merger Creates AlliedUniversal Brand AlliedBarton Security Services and Universal Services of America agreed to merge, combining to do business under the AlliedUniversal brand. The combined company offers clients localised response and national support using technology solutions and approximately 140,000 highly-trained officers. The combined company is expected to have total annual revenues of approximately $4.5 billion. AlliedUniversal brand offers clients localised response and national support 8. Acre Acquires Two Companies ACRE, LLC, the holding company that owns Vanderbilt Industries and Mercury Security, made two more acquisitions this year. Through its subsidiary Vanderbilt, a global provider of state-of-the-art security systems, Acre acquired Access Control Technology Ltd (ACT), based in Dublin, Ireland. This purchase would enhance Vanderbilt's strategic expansion plans for strengthening its access control business and product portfolio. Later in the year, Acre also announced plans to acquire Communication Networks LLC (dba ComNet), a manufacturer of video and data transmission equipment. The acquisition of ComNet builds on the ACRE family of companies, providing complementary communication technologies utilised across its access control, intrusion, video, and cloud-based product ranges. 9. Gemalto To Buy 3M's Identity Business Gemalto, a provider of digital security, agreed to acquire 3M's Identity Management Business for US $850 million; it will become part of Gemalto Government Programs. 3M's Identity Management Business is comprised of 3M Cogent Inc., which provides a full spectrum of biometric solutions with a focus on civil identification, border control and law enforcement, and 3M's Document Reader and Secure Materials Businesses. 10. Bosch And Sony Partner Up Although technically not a merger or acquisition, Bosch Security Systems and Sony signed a contract to establish a business partnership to collaborate in the development of products and solutions in the field of video security applications, beginning in 2017. Bosch will handle the sales and marketing globally for all of Sony's video surveillance products (outside of Japan). The two companies will also pool their technology expertise, leveraging Sony's imaging capabilities and Bosch's analytics and networking strengths. See the full coverage of 2016/2017 Review and Forecast articles hereSave Save Save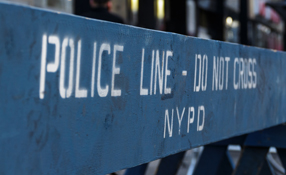 Body Worn Cameras: From Forensic Recording To Live Situational Awareness For Law Enforcement
Body worn cameras help to provide better evidence documentation, increased accountability and transparency in law enforcement Forensic recordings – or the audio and video recordings from 911 calls, traffic cameras, CCTV systems and more – are virtually everywhere. However, in most cases the devices are static and fixed and often do not provide immediate or real-time information on incidents or pending threats. For example, the Boston Marathon bombers were seen on multiple cameras after video feeds following the incident were analyzed – but those forensic recordings did not help in preventing the tragedy or providing more real-time information. Shooting Of Michael Brown Technology continues to transform our lives, and is changing the way law enforcement officials do their jobs by providing them with better real-time solutions. Rewind to August 9, 2014 in Ferguson, Missouri. Michael Brown, an 18-year-old black man, was fatally shot by Darren Wilson, a 28 year old a white Ferguson police officer. The tragic incident resulted in an uproar of riots and accusations in part because the eye-witness accounts varied drastically. Could the outcome have been different or could the evidence have been clearer, if live situational awareness technology (streaming or recording) had been in place? Variety Of BWC Applications Two years ago, only a handful of police departments used body worn cameras (BWC). Today, there are various estimates that put the number of law enforcement agencies using, or investigating BWCs at as many as 6,000 out of 18,000 nationwide. The technology helps to provide better evidence documentation, increased accountability and transparency. Estimates put the number of law enforcement agencies using, or investigating BWCs at as many as 6,000 out of 18,000 nationwide The development of body worn solutions was born out of the need to satisfy the growing demand for added surveillance with remote access to live video and GPS location information in overt and covert environments. This technology works to improve security for people in the field, and allows supervisors to coordinate tactical operations involving multiple agents. Bottom line: It gives law enforcement the ability to have dangerous situations or threats contained as quickly and safely as possible for all parties involved. Body worn technology can be used in a variety of ways based on the needs of the application, and installation can vary from a camera mounted chest or shoulder height, helmet mounted camera, attached to a backpack or belt and more. Most recording devices have a lightweight design, weighing only 10.5 ounces or less than an iPad mini. Therefore, it doesn't add significant weight to the law enforcement officer's uniform allowing him or her to move quickly and efficiently. Body worn solutions also can be designed with a second head or chest camera, and the battery powered units can contain a removable compact flash card for digital evidential quality recording, which makes the systems ideal for police or agents who require evidential recordings of interactions and interventions with suspects. However, it's important to note that prior to putting any equipment into everyday use, department officials should complete a policy guiding officers on when to activate the cameras, when not to, who can access the resulting footage and when, and how the collected data will be stored. Additional capabilities of BWCs should include a built-in GPS receiver, so command & control can track and map the exact location of individuals in the field Other Advantages BWC users can monitor either live or recorded video and/or audio footage from any remote location via mobile phone connectivity. In addition, the live streamed and recorded video, combined with the bi-directional audio capability, allows an operations command center to interact with the user on location and assist with the response and/or intervention. Live bi-directional audio and video streaming capability can allow higher ranking officials, who may be remote, to interact and provide assistance in next steps. Live transmission of video and audio can also allow supervisors or a monitoring station staff member to respond proactively and appropriately to the situation at hand. Body worn technology should be designed to operate on all of the latest mobile phone network technology Body worn technology should be designed to operate on all of the latest mobile phone network technology, and can be programmed/interfaced to work with any industry standard camera, including providing the ability to be easily upgraded to meet changing requirements. Additional capabilities should include a built-in GPS receiver, so command & control is able to assist remote law enforcement (emergency responders) by tracking and mapping the exact location of individuals in the field and helping to speed accurate & appropriate assistance. The precise position of multiple agents, combined with their respective live video and audio feeds, allows supervisors to assess a situation in real-time and make decisions accordingly. Finally, access to an alarm button allows agents to notify the supervisor that they need immediate assistance. At the end of an operation, data is easily being backed up for evidential purposes, reducing administration time. What if Officer Darren Wilson had used this technology? Would the vital intelligence that was lacking through witness-only accounts been clearer? Would the outcome have been different? Live situational awareness technology will continue to help both law enforcement and the citizens they are hired to protect and serve.
Featured white papers
Combining Systems Intelligence And Human Insight For Superior Security
Download
3 Ways To Increase Workplace Safety And Resource Efficiency
Download
Mobile Access- What You Need To Know (Part 1)
Download