Vanderbilt Pan Tilt Systems
(5)
Browse Pan Tilt Systems
Pan tilt products updated recently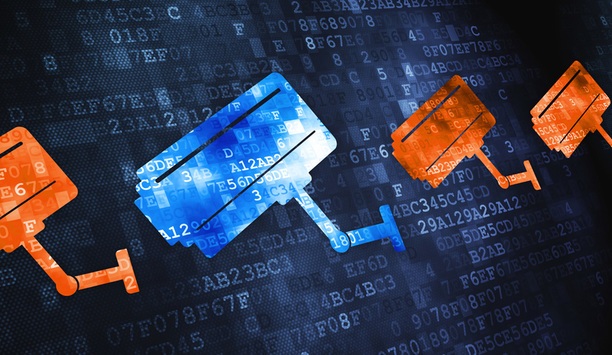 Overcoming Challenges And Mapping The Future Of Video Surveillance
Over the last year, we have continued to see the rise of manufacturers from China in the mid- to low-end market for video surveillance - a trend that currently shows no signs of tapering. Additionally, the shift from analog to IP systems has remained consistent, with end users increasingly looking to network-enabled devices to mitigate risk from both a physical and cyber perspective. Complex network attacks in 2016 demonstrated the need for increased network security for network-connected devices such as IP cameras and network video recorders. More and more manufacturers are considering the potential for such attacks when designing updates for existing hardware and software technology, strengthening password requirements, incorporating robust data encryption, and educating integrators and end users on how to put protocols in place to protect the valuable information being collected. Increased Security Collaborations Today's surveillance technology - and the new innovations right around the corner - incorporates more IT protocols in response to high-profile cyber incidents. As a result, IT standards will finally start being adopted by security system manufacturers over the course of the next few years. At the same time, we'll see increased collaboration between IT and security leaders within enterprises. Intelligent, Big Data Analysis Video technologies such as panoramic 360-degree cameras with advanced dewarping capabilities are being rapidly adopted, along with video analytics software that enables the extraction of data for business intelligence, apart from just security video. The future includes more widespread availability of cloud technologies and services. In 2017, we can look forward to the more widespread adoption of intelligent analytics and big data analysis, which has the potential to streamline processes and optimize sales operations for organizations to drive new levels of business intelligence. See the full coverage of 2016/2017 Review and Forecast articles here Save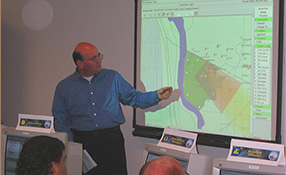 Getting Crisis Management And Emergency Planning Requirements Right
Think of crisis management and emergency planning as a customer service Do you have a written emergency management plan? Where is it? When was the last time you updated it? Developing and writing a corporate or organizational emergency management plan can take a long time. Once completed, however, the plan is there for you to access when you need it. In fact, that's wrong. According to crisis management authority Michael J. Fagel, emergency planning is supposed to take forever, and it should never go onto a shelf where no one might ever look at it again. "Emergency planning for crisis management is never finished," Fagel said. "Security is a process, a continuing task that you modify and refine to meet changing circumstances, while continuing to work on improving the overall system." Fagel has spent nearly four decades in fire, rescue, emergency medical services, law enforcement, public health emergency management and corporate safety and security. His experience includes responding to crises and disasters including the Oklahoma City Bombing and the World Trade Center in the wake of the 9/11 attacks. He also led a team of experts that authored the 2013 book "Crisis Management and Emergency Planning: Preparing for Today's Challenges," which was published by CRC Press, Taylor & Francis Group. For Fagel, the security process moves forward through clear communications. "Emergency planning is a culture with a communications methodology, where people in a hierarchical structure or chain of command work together to make things work. "By communications, I don't mean radios, email and texting. I mean talking face-to-face and person-to-person. Think of crisis management and emergency planning as customer service. You, as my customer, make me understand what you need, and I provide it." But It Won't Happen Here The worst probably won't happen, but something will undoubtedly happen. Maybe it won't be 9/11, but there will be a crisis. So you need a plan, one that evolves and keeps pace with your organization's risks and vulnerabilities. And you need your plan now. "Crisis management begins before the crisis," said Fagel. "You can't pass out your crisis manager business cards as the police arrive in response to an active shooter or bomb threat at your facility. According to crisis management authority Michael J. Fagel, emergency planning is supposed to take forever "You need to form relationships with first responders far ahead of time. You as the crisis manager must sit with the head of security and the building or campus manager and talk about and develop the plan." Then you have to practice or drill the plan, continued Fagel. As your town's crisis manager, what will you do if you lose the only hospital you have in your small town? Figure out what that means: It means that your response time to medical emergencies has grown from minutes to unacceptably high, because your town's two ambulances must deliver patients to the hospital in the next town, which is 40 miles away. You should have talked to the EMTs and asked them what equipment they would want if you had to put together a couple of temporary ambulances. You would also have to find vehicles. Would the police lend you two vans? Do you live in a tornado alley? What happens if a tornado tears into your town's middle school? Do the schools have a plan? You should probably talk to them about linking their plans with yours. "Crisis management and emergency planning require discussions, information, problem solving and facilitation ahead of time on a continuing basis," says Fagel. "What are the risks and vulnerabilities? How can you mitigate risks and vulnerabilities? A crisis manager thinks and communicates about these issues daily, imagining what might happen and how to respond." Currently, Fagel teaches courses in homeland security, terrorism, biodefense and other crisis management and emergency planning subjects at the Illinois Institute of Technology-Stuart School of Business, Masters in Public Affairs Program. He teaches similar courses at Northwestern University in the Masters of Public Policy and Administration Program. He also teaches courses in masters programs at Northern Illinois University, Benedictine University and Eastern Kentucky University.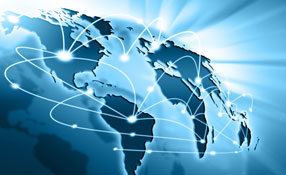 IP Network Requirements For Video Surveillance/physical Security
IT networks are expanding to include more users and applications The use of corporate IT network infrastructure for physical security applications such as video surveillance presents unique challenges. Jack Fernandes, President & CEO of American Fibertek, makes a case for separate networks using specialized equipment and technologies specifically designed for video surveillance which could also integrate other physical security functions. In today's business world, corporate IT networks are not only expanding to meet accelerating demand, but also to include more users and applications. As businesses use information technology (IT) to collect data from every corner of their business, the term "LAN sprawl" has been suggested to describe the multi-dimensional growth that is putting new stresses on the corporate network. One of the issues that comes with the expansion of local area networks (LANs) is how to control the network infrastructure, especially in relation to allowing users to access data.Given the transition of the physical security industry to systems based on Internet protocol (IP), often that data traveling along the enterprise LAN is related to physical security, including video surveillance. Video data can challenge networks both because it uses a lot of bandwidth and because the user has a high expectation of real-time video without latency. As growing networks accommodate the demands of more users and applications, it has become increasingly difficult for a video surveillance or security system to operate effectively. Many companies are concluding that the best approach is a separate IT infrastructure that is dedicated to video and other security systems.As the amount of network information flowing at any given time can lead to recording and viewing problems, video security systems should have their own network rather than running on a shared database. This approach can also take advantage of IT networking innovations designed specifically for the video and physical security marketplace. Advantages of a separate IP Network for surveillance videoTraffic on a video-specific network does not have to compete with other network data or deal with video quality issues. Dedicating a separate network to video applications enables the system to be designed especially for that purpose, including use of technologies to maximize functionality and dependability. Traffic on a video-specific network does not have to compete with other network data Performance-maximizing technologies for video networks include devices to monitor the efficient operation of the network. Such devices take into account variables such as power, environmental conditions and bandwidth usage. Network technologies designed for security/video systems can also facilitate integration of a range of security-related functionality.The Unique Needs Of Physical SecurityPhysical security information systems, including video, are critical to a company's security operation and general well-being. The security mission requires fail-safe systems that operate dependably over long periods of time, as well as those that are ready to respond when needed. Security systems also must be scalable, flexible and able to adapt to a company's changing protection needs, and should not have to compete for network resources with the growing number of other applications and users on the enterprise network.Video's bandwidth and system needs are too extensive for it to be relegated as part of an already overburdened corporate network infrastructure. Security has historically operated separately from other corporate functions, an arrangement that supports its distinctly focused mission and enables information systems for video and security applications to operate effectively and mostly independent of other corporate operations. The security market has unique needs. Not all IT is suitable or appropriate for IP video surveillance. It takes specialized equipment to meet the specific needs of the video and security market.
GSX 2019 Day One Review: Lots Of 'Newish' Products To See On The Show's Busy First Day
GSX 2019 got off to a jaunty start Tuesday. The show was humming with activity much of the day, and most exhibitors said they were pleased with the numbers and types of potential customers visiting their booths. There seemed to be less emphasis on product introductions than at the ISC West show in the spring (although there is much that is on the new side), while the trend toward system sales is continuing. Here's a review of Day 1 from the show floor. Dahua continues to educate market "Traffic-wise, the show is better than last year," observed Tim Shen, Director of Marketing at Dahua Technology USA, at midday on Tuesday. "We met more people from Latin America," he added. Shen theorized that Chicago is at the center of a larger territory of customers than last year's location (Las Vegas).Dahua's presence at the show makes a statement: "We're still here" Dahua has faced some negative publicity in the last year since they were banned from procurement by U.S. government customers by the National Defense Authorization Act (NDAA). Dahua's presence at the show makes a statement, says Shen. The statement is "We're still here." Shen said only one visitor to the Dahua booth even mentioned the NDAA on the first day of the show, and the visitor was misinformed about the provisions and implications of the law. "There is a lot of misinformation," he says. "We need to continue to educate the market." Facial recognition, video metadata, and people counting New at the show is the Dahua Analytics+ line of cameras that feature more in-depth analysis of data such as facial attributes, video metadata, and people counting. For example, the cameras can identify 128 points in a face, with an additional 256 attributes analyzed by the back-end recorder. Analysis can provide information such as age and gender, which can help a retailer analyze the demographics of their customers, for instance. Dahua is also adopting some of its consumer line of products for sale through the commercial channel. These include a flood light camera, a 2-megapixel WiFi camera and a doorbell camera. The products might be used outside of a retail store, for example, to complement Dahua commercial cameras that are used inside the store, says Shen. Dahua previewed a new multi-sensor camera that also includes a speed dome. The multi-sensor component combines eight views, each 2 megapixels, for a total of 16 megapixels. Below the multi-sensor camera is mounted a speed dome that can zoom in on regions of interest in the larger multisensor view. The camera will be launched in the fourth quarter. The show was humming with activity much of the day, and most exhibitors said they were pleased with the numbers and types of potential customers visiting their exhibits ACRE reports continued North American growth "The industry's momentum will continue to grow," predicted Joe Grillo, Principal of ACRE. New areas such as cloud and mobile credentialing have the fastest growth rate, but are starting from a much smaller base, he said, so momentum in those categories will take time.ACRE sees continued rapid growth with no slowdown in the North American market Grillo noticed the first morning of GSX was busy, although there was a bit of a lull at midday. In terms of the business outlook, Grillo sees continued rapid growth with no slowdown in the North American market, although there have been some negative elements creeping into the outlook in Europe. Cybersecurity concerns in access control I caught up with Grillo at the booth promoting RS2, a Munster, Ind., access control company that Acre acquired last May. It is the only Acre company that is exhibiting at GSX. RS2 is one of two access control companies acquired by Acre in the last year — the other was Open Options, Addison, Texas. Grillo said the two acquired companies are complementary, especially in terms of their sales channels and geographic strengths. Although both are national companies, RS2 tends to be stronger in the Midwest, while Open Options sales emphasis is centered in Texas and emanates to the rest of the country. Concerns about vulnerabilities are a growing issue in access control, said Grillo, and more large endusers are conducting penetration testing of systems. The industry should welcome the scrutiny, he added. Cybersecurity also represents an business opportunity in access control, noted Grillo. Concerns about the vulnerabilities of legacy technologies such as 125Khz proximity cards and the Wiegand protocol will likely accelerate the pace of companies upgrading their access control systems There seemed to be less emphasis on product introductions than at the ISC West show in the spring (although there is much that is on the new side) Eagle Eye Networks and cloud-based VMS Ken Francis of Eagle Eye Networks had already realized some new client opportunities during the first day of the show, although he was not optimistic at the outset. In contacting potential clients to meet at the show, he had heard that many were not attending. Among Eagle Eye Networks' news at the show is full integration of body-cams into their cloud-based video management system. "It's the most unique thing happening from a video management perspective," Francis said. Previously, if someone needed a video clip from a body cam, they had to use a separate software system. Five years from now, at least 80 percent of all VMS systems will be cloud-managed" Francis continues to be bullish on the subject of cloud adoption of video management and made a bold prediction: "Five years from now, at least 80 percent of all VMS systems will be cloud-managed." Eagle Eye Networks is doing its part with "rocket growth" that is reflected in an increase of company employees from 27 to 165 or so. Economies of scale have enabled Eagle Eye Networks to lower subscription prices by up to 45 percent. Genetec's release self-service PIAM system Many of the "new" products at GSX 2019 are slight variations on what was introduced at ISC West last spring. An exception is Genetec's introduction of ClearID, a self-service physical identity and access management (PIAM) system that enforces security policies while improving the flow of people within the organization. The new system is integrated with the Genetec's Security Center Synergis access control system. PIAM systems have historically been customizable, complex to install and costly, which is why a lot of companies have not used a system. Genetec's differentiator is that it is an off-the-shelf, out-of-the-box solution for a broader base of customers. "We scanned the market and found a lack of off-the-shelf identity management systems," said Derek Arcuri, Product Marketing Manager, Genetec. "Targeting the mid-market, we are providing an accessible, ready-to-go cloud-based system that is 'baked' for the average company but can be integrated and expanded to include other systems." The trend toward system sales at the show is continuing ClearID will simplify operation for the security department, which was previously tasked with a lot of administrative work in response to various departments. ClearID "pushes down" the authority to use the system to stakeholders (such as IT and/or facilities directors) and provides a system they can use themselves without involving security. "It empowers stakeholders and employees to work directly through the system rather than going through security," says Arcuri. "It gives employees access based on stakeholder policies and improves the flow of people through an organization. The security director is relieved of administrative work and can work on 'real' security." I saw some other things today, too, which I will share in a future GSX article... And more about the show tomorrow.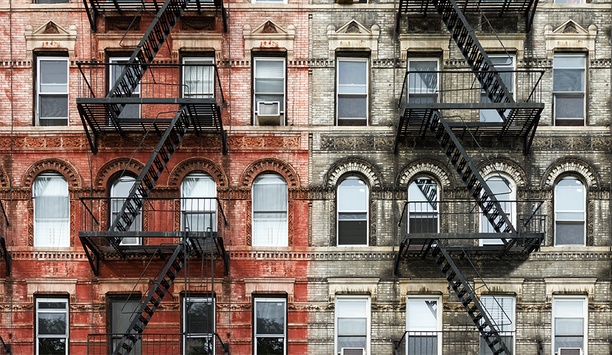 What Are The Challenges And Opportunities Of Integrating Security And Fire?
Fire and security systems are two elements of the same mission: To keep buildings and their occupants safe. However, the two systems often operate independently and may not be integrated. Should there be more integration and what are the pitfalls? We asked this week's Expert Panel Roundtable: What are the challenges and opportunities of integrating security and fire systems?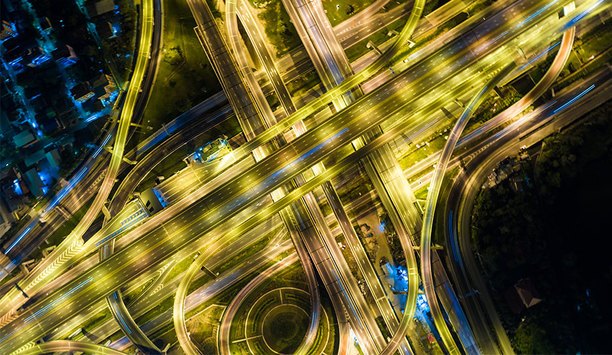 How Is 'Connected World' Defining The Future Of Security
There's a lot of hype around the term 'digital transformation.' For some, it's the integration of digital technology into everyday tasks. For others, it's the incorporation of innovative processes aimed at making business optimization easier. In most cases, digital transformation will fundamentally change how an organization operates and delivers value to its customers. And within the security realm, the age of digital transformation is most certainly upon us. Technology is already a part of our day-to-day lives, with smart devices in our homes and the ability to perform tasks at our fingertips now a reality. No longer are the cloud, Internet of Things (IoT) and smart cities foreign and distant concepts full of intrigue and promise. Enhancing business operations We're increasingly seeing devices become smarter and better able to communicate with each other These elements are increasingly incorporated into security solutions with each passing day, allowing enterprises the chance to experience countless benefits when it comes to enhancing both safety and business operations. The term 'connected world' is a derivative of the digital transformation, signifying the increasing reliance that we have on connectivity, smart devices and data-driven decision-making. As we become more familiar with the advantages, flaws, expectations and best practices surrounding the connected world, we can predict what issues may arise and where the market is heading. We're increasingly seeing devices become smarter and better able to communicate with each other through the IoT to achieve both simple goals and arduous tasks. Within our homes, we're able to control a myriad of devices with commands ('Hey Google...' or 'Alexa...'), as well as recall data directly from our mobile devices, such as receiving alerts when someone rings our doorbell, there's movement in our front yard or when a door has been unlocked. Analytics-Driven solutions The focus is now shifting to the business impacts of connectivity between physical devices and infrastructures, and digital computing and analytics-driven solutions. Within physical security, connected devices can encompass a variety of sensors gathering massive amounts of data in a given timeframe: video surveillance cameras, access control readers, fire and intrusion alarms, perimeter detection and more. As the data from each of these sensors is collected and analyzed through a central platform, the idea of a connected world comes to fruition, bringing situational awareness to a new level and fostering a sense of proactivity to identifying emerging threats. The connected world, however, is not without its challenges, which means that certain considerations must be made in an effort to protect data, enhance structured networking and apply protective protocols to developing technology. Physical security systems We can expect to see the conversations regarding data privacy and security increase as well As the use of connected devices and big data continue to grow, we can expect to see the conversations regarding data privacy and security increase as well. Connectivity between devices can open up the risk of cyber vulnerabilities, but designing safeguards as technology advances will lessen these risks. The key goal is to ensure that the data organizations are using for enhancement and improvements is comprehensively protected from unauthorized access. Manufacturers and integrators must be mindful of their products' capabilities and make it easy for end users to adhere to data sharing and privacy regulations. These regulations, which greatly affect physical security systems and the way they're managed, are being implemented worldwide, such as the European Union's General Data Protection Regulation (GDPR). In the United States, California, Vermont and South Carolina have followed suit, and it can be expected that more countries and U.S. states develop similar guidelines in the future. Technology is already a part of our day-to-day lives, with smart devices in our homes and the ability to perform tasks at our fingertips now a reality Automatic security updates Mitigating the concerns of the 'connected world' extends beyond just data privacy. IoT technology is accelerating at such a pace that it can potentially create detrimental problems for which many organizations may be ill-prepared - or may not even be able to comprehend. The opportunities presented by an influx of data and the IoT, and applying these technologies to markets such as smart cities, can solve security and operational problems, but this requires staying proactive when it comes to threats and practicing the proper protection protocols. As manufacturers develop devices that will be connected on the network, integrating standard, built-in protections becomes paramount. This can take the form of continuous vulnerability testing and regular, automatic security updates. Protocols are now being developed that are designed to ensure everything is encrypted, all communications are monitored and multiple types of attacks are considered for defensive purposes to provide the best security possible. IoT-Connected devices Hackers wishing to do harm will stop at nothing to break into IoT-connected devices Built-in protection mechanisms send these kinds of systems into protection mode once they are attacked by an outside source. Another way for manufacturers to deliver solutions that are protected from outside threats is through constant and consistent testing of the devices long after they are introduced to the market. Hackers wishing to do harm will stop at nothing to break into IoT-connected devices, taking every avenue to discover vulnerabilities. But a manufacturer that spends valuable resources to continue testing and retesting products will be able to identify any issues and correct them through regular software updates and fixes. 'IoT' has become a common term in our vocabularies and since it's more widely understood at this point and time, it's exciting to think about the possibilities of this revolutionary concept. Providing critical insights The number of active IoT devices is expected to grow to 22 billion by 2025 — a number that is almost incomprehensible. The rise of 5G networks, artificial intelligence (AI) and self-driving cars can be seen on the horizon of the IoT. As more of these devices are developed and security protocols are developed at a similar pace, connected devices stand to benefit a variety of industries, such as smart cities. Smart cities rely on data communicated via the IoT to enhance processes and create streamlined approaches Smart cities rely on data communicated via the IoT to enhance processes and create streamlined approaches to ensuring a city is well-run and safe. For example, think of cameras situated at a busy intersection. Cameras at these locations have a variety of uses, such as investigative purposes in the event of an accident or for issuing red-light tickets to motorists. But there are so many other possible purposes for this connected device, including providing critical insights about intersection usage and traffic congestion. These insights can then be used to adjust stoplights during busy travel times or give cities valuable data that can drive infrastructure improvements. Physical security market The impact of connected devices on cities doesn't stop at traffic improvement. The possibilities are endless; by leveraging rich, real-time information, cities can improve efficiencies across services such as transportation, water management and healthcare. However, stringent protections are needed to harden security around the networks transmitting this kind of information in an effort to mitigate the dangers of hacking and allow this technology to continuously be improved. Whether you believe we're in the midst of a digital transformation or have already completed it, one thing is certain: businesses must begin thinking in these connectivity-driven terms sooner rather than later so they aren't left behind. Leveraging smart, connected devices can catapult organizations into a new level of situational awareness, but adopting protections and remaining vigilant continues to be a stalwart of technological innovation within the physical security market and into the connected world.
Featured white papers
H.265 High Efficiency Coding: Video Compression For Security Applications
Download
How To Overcome The Storage Challenges Of Adopting Surveillance AI
Download
Physical Security Supports A Future-Proof Cyber Security Strategy
Download