Everfocus Pan Tilt Systems
(1)
Browse Pan Tilt Systems
Pan tilt products updated recently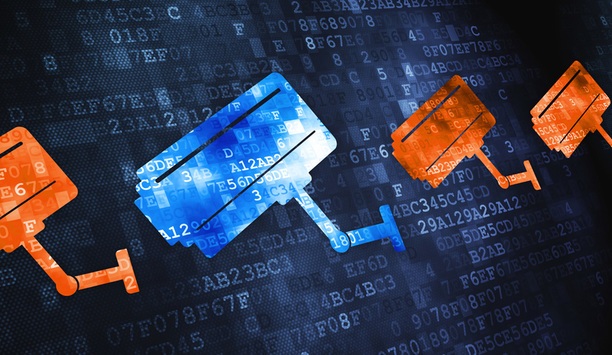 Overcoming Challenges And Mapping The Future Of Video Surveillance
Over the last year, we have continued to see the rise of manufacturers from China in the mid- to low-end market for video surveillance - a trend that currently shows no signs of tapering. Additionally, the shift from analog to IP systems has remained consistent, with end users increasingly looking to network-enabled devices to mitigate risk from both a physical and cyber perspective. Complex network attacks in 2016 demonstrated the need for increased network security for network-connected devices such as IP cameras and network video recorders. More and more manufacturers are considering the potential for such attacks when designing updates for existing hardware and software technology, strengthening password requirements, incorporating robust data encryption, and educating integrators and end users on how to put protocols in place to protect the valuable information being collected. Increased Security Collaborations Today's surveillance technology - and the new innovations right around the corner - incorporates more IT protocols in response to high-profile cyber incidents. As a result, IT standards will finally start being adopted by security system manufacturers over the course of the next few years. At the same time, we'll see increased collaboration between IT and security leaders within enterprises. Intelligent, Big Data Analysis Video technologies such as panoramic 360-degree cameras with advanced dewarping capabilities are being rapidly adopted, along with video analytics software that enables the extraction of data for business intelligence, apart from just security video. The future includes more widespread availability of cloud technologies and services. In 2017, we can look forward to the more widespread adoption of intelligent analytics and big data analysis, which has the potential to streamline processes and optimize sales operations for organizations to drive new levels of business intelligence. See the full coverage of 2016/2017 Review and Forecast articles here Save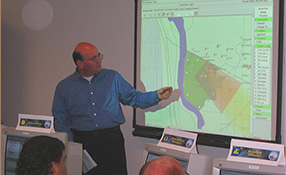 Getting Crisis Management And Emergency Planning Requirements Right
Think of crisis management and emergency planning as a customer service Do you have a written emergency management plan? Where is it? When was the last time you updated it? Developing and writing a corporate or organizational emergency management plan can take a long time. Once completed, however, the plan is there for you to access when you need it. In fact, that's wrong. According to crisis management authority Michael J. Fagel, emergency planning is supposed to take forever, and it should never go onto a shelf where no one might ever look at it again. "Emergency planning for crisis management is never finished," Fagel said. "Security is a process, a continuing task that you modify and refine to meet changing circumstances, while continuing to work on improving the overall system." Fagel has spent nearly four decades in fire, rescue, emergency medical services, law enforcement, public health emergency management and corporate safety and security. His experience includes responding to crises and disasters including the Oklahoma City Bombing and the World Trade Center in the wake of the 9/11 attacks. He also led a team of experts that authored the 2013 book "Crisis Management and Emergency Planning: Preparing for Today's Challenges," which was published by CRC Press, Taylor & Francis Group. For Fagel, the security process moves forward through clear communications. "Emergency planning is a culture with a communications methodology, where people in a hierarchical structure or chain of command work together to make things work. "By communications, I don't mean radios, email and texting. I mean talking face-to-face and person-to-person. Think of crisis management and emergency planning as customer service. You, as my customer, make me understand what you need, and I provide it." But It Won't Happen Here The worst probably won't happen, but something will undoubtedly happen. Maybe it won't be 9/11, but there will be a crisis. So you need a plan, one that evolves and keeps pace with your organization's risks and vulnerabilities. And you need your plan now. "Crisis management begins before the crisis," said Fagel. "You can't pass out your crisis manager business cards as the police arrive in response to an active shooter or bomb threat at your facility. According to crisis management authority Michael J. Fagel, emergency planning is supposed to take forever "You need to form relationships with first responders far ahead of time. You as the crisis manager must sit with the head of security and the building or campus manager and talk about and develop the plan." Then you have to practice or drill the plan, continued Fagel. As your town's crisis manager, what will you do if you lose the only hospital you have in your small town? Figure out what that means: It means that your response time to medical emergencies has grown from minutes to unacceptably high, because your town's two ambulances must deliver patients to the hospital in the next town, which is 40 miles away. You should have talked to the EMTs and asked them what equipment they would want if you had to put together a couple of temporary ambulances. You would also have to find vehicles. Would the police lend you two vans? Do you live in a tornado alley? What happens if a tornado tears into your town's middle school? Do the schools have a plan? You should probably talk to them about linking their plans with yours. "Crisis management and emergency planning require discussions, information, problem solving and facilitation ahead of time on a continuing basis," says Fagel. "What are the risks and vulnerabilities? How can you mitigate risks and vulnerabilities? A crisis manager thinks and communicates about these issues daily, imagining what might happen and how to respond." Currently, Fagel teaches courses in homeland security, terrorism, biodefense and other crisis management and emergency planning subjects at the Illinois Institute of Technology-Stuart School of Business, Masters in Public Affairs Program. He teaches similar courses at Northwestern University in the Masters of Public Policy and Administration Program. He also teaches courses in masters programs at Northern Illinois University, Benedictine University and Eastern Kentucky University.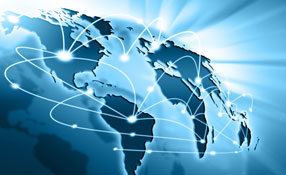 IP Network Requirements For Video Surveillance/physical Security
IT networks are expanding to include more users and applications The use of corporate IT network infrastructure for physical security applications such as video surveillance presents unique challenges. Jack Fernandes, President & CEO of American Fibertek, makes a case for separate networks using specialized equipment and technologies specifically designed for video surveillance which could also integrate other physical security functions. In today's business world, corporate IT networks are not only expanding to meet accelerating demand, but also to include more users and applications. As businesses use information technology (IT) to collect data from every corner of their business, the term "LAN sprawl" has been suggested to describe the multi-dimensional growth that is putting new stresses on the corporate network. One of the issues that comes with the expansion of local area networks (LANs) is how to control the network infrastructure, especially in relation to allowing users to access data.Given the transition of the physical security industry to systems based on Internet protocol (IP), often that data traveling along the enterprise LAN is related to physical security, including video surveillance. Video data can challenge networks both because it uses a lot of bandwidth and because the user has a high expectation of real-time video without latency. As growing networks accommodate the demands of more users and applications, it has become increasingly difficult for a video surveillance or security system to operate effectively. Many companies are concluding that the best approach is a separate IT infrastructure that is dedicated to video and other security systems.As the amount of network information flowing at any given time can lead to recording and viewing problems, video security systems should have their own network rather than running on a shared database. This approach can also take advantage of IT networking innovations designed specifically for the video and physical security marketplace. Advantages of a separate IP Network for surveillance videoTraffic on a video-specific network does not have to compete with other network data or deal with video quality issues. Dedicating a separate network to video applications enables the system to be designed especially for that purpose, including use of technologies to maximize functionality and dependability. Traffic on a video-specific network does not have to compete with other network data Performance-maximizing technologies for video networks include devices to monitor the efficient operation of the network. Such devices take into account variables such as power, environmental conditions and bandwidth usage. Network technologies designed for security/video systems can also facilitate integration of a range of security-related functionality.The Unique Needs Of Physical SecurityPhysical security information systems, including video, are critical to a company's security operation and general well-being. The security mission requires fail-safe systems that operate dependably over long periods of time, as well as those that are ready to respond when needed. Security systems also must be scalable, flexible and able to adapt to a company's changing protection needs, and should not have to compete for network resources with the growing number of other applications and users on the enterprise network.Video's bandwidth and system needs are too extensive for it to be relegated as part of an already overburdened corporate network infrastructure. Security has historically operated separately from other corporate functions, an arrangement that supports its distinctly focused mission and enables information systems for video and security applications to operate effectively and mostly independent of other corporate operations. The security market has unique needs. Not all IT is suitable or appropriate for IP video surveillance. It takes specialized equipment to meet the specific needs of the video and security market.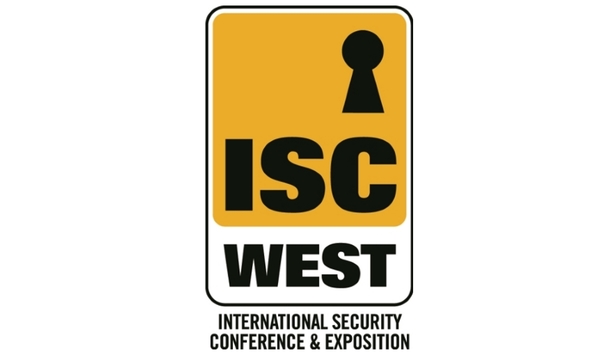 Taiwan External Trade Development Council Promotes Security Innovations At ISC West 2018
EverFocus, GeoVision, PLANET and VIVOTEK—were the highlights of a press conference at ISC West 2018, organized by the Taiwan External Trade Development Council (TAITRA), Taiwan's foremost trade promotion organization. These breakthrough products, with potential to transform the global security market, include a futuristic Virtual Reality 720° camera, a facial recognition dome camera, a cutting-edge Internet of Vehicle (IoV) fleet surveillance system, an IP camera armed with anti-intrusion software, and a next-gen intuitive colour touch LCD switch.We are proud to showcase Taiwan's finest at one of the United States' most prestigious security tradeshows" Extensive Engagements "Today, the United States and Taiwan enjoy an ever-expanding relationship and extensive engagement in many fields, especially in electronic security." "Our products launch event unveil some of Silicon Island's most cutting-edge products and technologies in the areas of IoT and Internet of Vehicles (IoV), unmanned security and cyber + physical integration." "We are proud to showcase Taiwan's finest at one of the United States' most prestigious security tradeshows and look forward to having participants experience the future of security," said TAITRA Executive Director Simon Lai. These Taiwanese ICT companies, all winners of the Taiwan Excellence Awards, generated a lot of excitement and buzz with the unveiling of their new products at the conference. XFleet Management Platform EverFocus demonstrated its engineering and research prowess as Regional Technical Sales Manager Marques Phillips unveiled details of the company's XFleet Management Platform which he described as not only transforming the IoV experience, but the future of vehicle fleet management. The new solution allows users to easily track, monitor and manage any type of fleet vehicles on a Web browser anywhere and anytime. With Xfleet, users can not only reduce overall costs by effectively utilizing resources such as vehicles, fuel, and manpower, but also improve management efficiency and business performance by keeping and analysing the historical records of the vehicle data as needed.GeoVision cameras can recognize human faces in 1.5 seconds, making possible identification of authorized versus un-authorized personnel Virtual Reality Camera GeoVision showed off the VR 360, the world's first Virtual Reality camera that can provide a 720° view. President David Huang said it's the only camera with two Fisheye lenses to provide a floor to ceiling, 720° view with no blind spots. It's ideal for security environments such as airports, train stations, city streets, harbors and highways. The camera uses advanced computer vision technology to simulate a three-dimensional, highly realistic, and practical 3D space. It's water-proof, vandal-proof and dust resistant, making it ideal for outdoors. It also boasts IR Night Mode for clear images even in dark environments. Huang also demonstrated new facial recognition IP dome camera with cutting-edge AI. It can recognize human faces in 1.5 seconds, making possible identification of authorized versus un-authorized personnel, creation of blacklists for restricted personnel, and VIP lists to improve relationship management. Intruitive Touch LCD Switch PLANET explained how the Intuitive Touch LCD Switch makes it possible to easily manage powered devices in real time, greatly enhancing network management efficiency. Tammy Huang, Sales Manager, noted that it's the unique touch LCD that makes such management possible. In addition to the touch LCD interface, the solution features L2+ switching, intelligent PoE management and an ONVIF support function. An Industrial flat-type touch LCD switch model is also offered, making possible management of large-scale networks.VIVOTEK's Smart Stream II and H.265 technology allows users to benefit from reduced bandwidth and data storage demands VIVOTEK's Network Cameras With the theme 'Security within Security,' Shengfu Cheng, Director of Marketing and Product Development, demonstrated the first cybersecurity enhanced network cameras in the IP surveillance industry. The three new cameras are armed with Trend Micro's anti-intrusion software, allowing them to automatically detect and prevent credential attacks and block suspicious events. They also feature VIVOTEK's Smart Stream II and H.265 technology, allowing users to benefit from reduced bandwidth and data storage demands by up to 90% more than systems employing H.264. Low-Light Surveillance Add to that a new generation of night visibility technology, Supreme Night Visibility II (SNV II) which allows them to reproduce high-quality colour images, even in very low-light conditions. In the security industry, the United States is the largest buyer of electronic security products and spent $12.3 billion on imports in the field in 2016. And Taiwan constitutes North America's 4th largest trade partner in the electronic security field, with an import value that was close to $1 billion in 2016. Throughout ISC West 2018, Taiwan exhibitors will present their latest innovations. In pursuit of Asia's Silicon Valley vision of propelling Taiwan to the international forefront of technology, Taiwanese companies continue their pursuit of excellence and innovation.
IFSEC 2015: TAITRA To Support Display Of Innovations From VIVOTEK, QNAP, EverFocus And PLANET Technology
Companies like – VIVOTEK, QNAP, EverFocus Electronics & PLANET Technology to display their products An exclusive showcase of security technology excellence will be unveiled on the opening day of IFSEC International 2015 which runs 16 to 18 June at ExCeL London. The session is supported by the Bureau of Foreign Trade and the Ministry of Economic Affairs of Taiwan, and will be executed by the Taiwan External Trade Development Council (TAITRA). This dedicated event for security industry experts on 16 June will showcase – for the first time in Europe – the latest innovations from Taiwan Excellence Award-winning Taiwanese companies VIVOTEK Inc., QNAP Systems Inc., EverFocus Electronics Corporation and PLANET Technology Corporation. VIVOTEK Will Display Network Security Cameras – FE8181V & FD8168 Fresh from receiving a 2015 Taiwan Excellence Award from the Ministry of Economic Affairs, VIVOTEK will display two of its leading-edge network security cameras – the FE8181V, a 5 megapixel fish eye network camera, and the FD8168, a 2 megapixel ultra-mini fixed dome network camera. The latest addition to the VIVOTEK portfolio, the new FE8181V is a true day-to-night camera that offers superior image quality 24 hours a day thanks to a removable infrared-cut (IR) filter. Built-in LEDs provide 360 degrees surround illumination up to 10 meters – even in completely dark environments. Vandal-proof IK10 and weather-proof IP66-rated housing make the VIVOTEK FE8181V ideal for coverage of open areas such as airports, sports arenas and retail developments. FD8168 - Ideal For Use In Luxury Developments Launched in April 2015, the compact VIVOTEK FD8168 fixed dome network camera has been specifically designed for indoor applications where both form and function are required. The FD8168's 2 megapixel sensor outputs 15 frames per second in H.264 compression from compact housing, making it ideal for use in luxury developments where superior image quality should not come at the compromise of discreet design. Simple to install and with a power-over-ethernet (PoE) input design, a single networked fisheye FD8168 fixed dome camera offers the same viewing capabilities as up to four traditional CCTV cameras, but at the fraction of the installation cost. QNAP will exhibit its new Linux-based VS-2200 Pro+ series NVR. The compact 2-bay VS-2200 Pro+ series is packed with functionality and designed to reduce the cost of ownership for SMB and SOHO users. The VS-2200 Pro+ series offers superior performance and advanced surveillance features compared to other entry level NVRs. It is a highly scalable network surveillance system and offers end users a cost-effective way of adapting or expanding their storage capacity based on their long-term recording needs. Compatible With Over 3,000 IP Camera Models An HDMI output allows users to set up and manage the NVR by plugging in a mouse, keyboard, and monitor – with no need for a separate PC – and to remotely monitor multiple cameras, as well as providing the option to play back recordings on a Full HD 1080p local display. Compatible with over 3,000 IP camera models, QNAP has received over 300 orders for the VS-2200 Pro+ and secured a 2015 SecutechExcellence Award since bringing the product to market in April 2015. The latest developments from award-winning Taiwanese companies work to enhance quality while managing costs and driving efficiencies Leading IP-based networking company PLANET will showcase its Z-Wave e-Home Automation Control Gateway. Targeting the IoT, the system is a powerful tool designed to make home networking smarter and safer. Controllable by smart phone or tablet anywhere, anytime, PLANET's solution uniquely integrates IP-based networking (intercoms, cameras and wireless APs) with Z-Wave Plus (smoke detection, temperature control, door and window) technology. Long Reach PoE Solution PLANET will also exhibit its Long Reach PoE Solution. It is designed to offer a cost-effective way to extend the reach of Ethernet networking and efficiently upgrade analog CCTV to an IP-based surveillance system via existing coaxial cables. TAITRA's technology showcase will also see EverFocus launch its award-winning ESK1000 Sidekick. Recently crowned the winner of the 'Tools & Hardware' category of the SIA New Product Showcase 2015 at ISC West, the ESK1000 is uniquely placed to meet IP camera sidekick demands in a variety of security installation settings. Simple & Cost-Effective Set Up Benefitting from simple and cost-effective set up – with no need for support from a technician – the ESK1000 has revolutionized IP camera installation and testing. Unlike analog systems which use TV outputs and often involve time-consuming testing, installers using the EverFocus ESK1000 can monitor and adjust new and existing camera images remotely by connecting the sidekick to a smart phone or tablet, with no need to contact a central control room. Over 5,000 orders have been placed for the lightweight ESK1000, which is compatible with all major IP cameras and features built-in power-of-ethernet (PoE) and USB outputs allowing the sidekick to charge while completing IP camera installations or tests. Display Eclectic Mix Of Products TAITRA is delighted to be showcasing a selection of Taiwan's latest technology innovations at IFSEC International. This is all about sharing excellence and best practice in the world of security and safety. The exclusive showcase is set to display an eclectic mix of products as they make their inaugural debut in Europe. The latest developments from award-winning Taiwanese companies VIVOTEK Inc., QNAP Systems Inc., EverFocus Electronics Corporation and PLANET Technology Corporation work to enhance quality while managing costs and driving efficiencies.

Safran Morpho Biometric Access Solution Wins SIA Award At ISC West 2015
MorphoWave biometric access solution captures and matches four fingerprints with a single wave of the hand MorphoWAVE from Safran Morpho took the top honor at the Security Industry Association's 2015 New Product Showcase (NPS), winning the coveted Best New Product Award at the NPS awards ceremony at ISC West on Wednesday. MorphoWave is the market's first biometric access solution featuring high-speed touchless fingerprint matching. MorphoWave captures and matches four fingerprints with a single wave of the hand, for an efficient and comfortable user experience, according to Safran Morpho. Users simply wave a hand over the MorphoWave sensor to be identified. Because the sensor is touchless, the surface remains clean through repeated scans. It reads wet and dry fingerprints without difficulty, which is a supporting factor in its very fast and highly accurate capture and matching rate. SIA's New Product Showcase at ISC West "Each year, the companies competing in SIA's New Product Showcase at ISC West present the leading-edge security solutions that are shaping the industry," said SIA CEO Don Erickson. "These new technologies and solutions are the drivers that are moving the security industry forward, and I congratulate Safran Morpho on their win at this year's NPS." Since its inception in 1979, the NPS has been the security industry's premier awards-based marketing program. This year's NPS Program had 110 entries from 88 companies. In addition, the Judges' Choice Award was presented to IC Realtime for its IC720 360x360 Video Surveillance Camera product. The NPS judges presented awards in 25 product and service categories, and they also presented six honorable mention awards in six categories. The Award Winner's List appears below, and it also will be posted on the SIA NPS website at http://www.sianps.com. 2015 NPS Award Winners Access Control Devices & Peripherals Cypress Computer Systems / Cypress Integration Solutions OSMIUM Series OSDP Interface Module Access Control Devices & Peripherals Wireless HID Global HID Mobile Access Access Control Software And Controllers IDenticard Access Control PremiSys Security Management Dashboard Convergence And Integrated Software And Solutions Optigo Networks Optigo Integrity Fire/life Safety Xtralis VESDA-E VEA Green / Sustainable Solutions Products MicroPower Technologies SOLVEIL Surveillance System Hosted Solutions CheckVideo HD Analytics Gateway Intrusion Detection And Prevention Solutions Bosch Security Systems, Inc. G Series Control Panel Intrusion Detection And Prevention Solutions Wireless Interlogix ZeroWire Locks/Safes/Hardware KT&C KEES Mobile Apps Honeywell Security Products Americas MAXPRO Mobile App Network Support Solutions Phybridge CLEER (Coax Leveraged Ethernet Extended Reach) Switch Outdoor Perimeter Protection Knightscope, Inc. K5 Autonomous Data Machine Residential And Monitoring Solutions NETGEAR ARLO Tools And Hardware EverFocus Electronics Corp. Sidekick User Authentication, Identification, Credentialing And Management Zwipe Zwipe Access Video Analytics NICE Systems NICE Suspect Search Video Surveillance Advanced Imaging Technologies Axis Communications Axis' Zipstream technology Video Surveillance Cameras HD (Megapixel) HauteSpot Networks Corporation HiveCAM Video Surveillance Cameras IP Samsung Techwin Open Platform Video Surveillance Data Storage DDN Storage DDN - GS7K Appliance Video Surveillance Hardware And Accessories Dotworkz Systems BASH All-Pro Video Surveillance Management Systems Spectra Logic NVR3 Video Management Solutions
Featured white papers
The Security Behind Financial Security
Download
Nine Ways To Make Your Retail Security System Work Harder
Download
Financial Institutions Require Future-Ready Physical Security Technologies
Download