IES Security Surveillance Monitors
Sorry no products match your search. Your search criteria may have been too narrow. If you remove some of your search criteria, this may yield more productive results.
Browse Security Surveillance Monitors
Security monitor products updated recently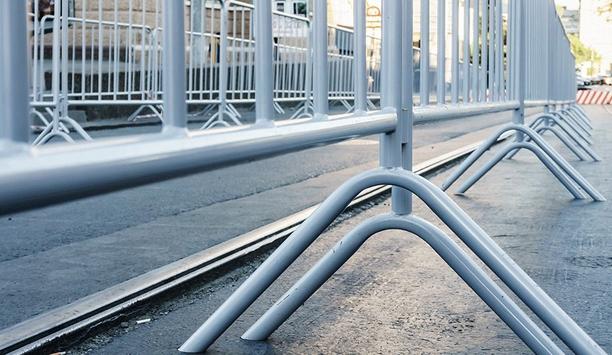 Changing The Landscape Of Event Security With Martyn's Law
Martyn's Law (also known as 'Protect Duty') could forever change the landscape of event security if changes to legislation are passed. Some would argue it already has. In 2017, just as concertgoers were leaving the Manchester Arena, a terrorist detonated an improvised explosive device in a suicide attack killing 22 and injuring more than 250. The mother of one of the victims, Martyn Hett, has tirelessly campaigned for tighter security and a duty of care to be placed upon venues to protect their patrons. As a result, Martyn's Law ('Protect Duty') has been proposed in UK legislation to protect the public from terrorism. At the same time, other global trends have indicated the need for action on this front. Labor-Intensive task The Global Terrorism Index 2020, for instance, reported a steep increase in far-right attacks in North America, Western Europe, and Oceania, stating a 250% rise since 2014, with a 709% increase in deaths over the same period. But, how do we implement the measures proposed by Martyn's law without intruding on our lives through mass surveillance? The Global Terrorism Index 2020, reported a steep increase in far-right attacks in North America Traditionally, cameras and CCTV have been the go-to solution for monitoring. However, maintaining a comprehensive view of locations with complex layouts or venues that host large crowds and gatherings can be a challenging and labor-intensive task for operatives. Camera outputs have been designed to be interpreted by people, which, in turn, requires a significant human resource that's liable to inconsistent levels of accuracy in complex environments where getting things wrong can have a catastrophic impact. Highly accurate insights Fortunately, technology is evolving. AI-based perception strategies are being developed alongside advancements in 3D data capture technologies – including lidar, radar, and ToF cameras - that are capable of transforming surveillance with enhanced layers of autonomy and intelligence. As a result, smart, automated systems will be able to work alongside the security workforce to provide an always-on, omniscient view of the environment, delivering highly accurate insights and actionable data. And, with the right approach, this can be achieved without undue impact on our rights as private citizens. While much of this innovation isn't new, it has been held back from at-scale adoption due to the gaps that remain between the data that's captured and the machine's ability to process it into an actionable insight. High traffic environments It's crucial that they are able to detect all individuals and track their behavior as they interact In security, for example, this gap is most present when it comes to addressing occlusion (in other words, recognizing objects that move in and out of view of the sensors scanning a space). For security systems to provide the high levels of accuracy required in high traffic environments, such as concert venues, it's crucial that they are able to detect all individuals and track their behavior as they interact with a space and those within it. This, of course, is possible using multiple sensor modes. However, without the right perception platform to interpret the data being captured, the risk of missing crucial events as a result of the machine misinterpreting a partially concealed individual as an inanimate object, for instance, is significant. Identifiable personal data This gap is narrowing, and thanks to the first wave of sensor innovators, this shift in dependence from video read by people to 3D data point clouds read by machines have meant that we are now able to capture much richer information and data sets that can precisely detect and classify objects and behaviors – without capturing biometric and identifiable personal data. But what we need to fully close the gap are perception strategies and approaches that can adapt to the ever-changing nature of real-world environments. This gap is narrowing, and thanks to the first wave of sensor innovators Until now, this has been a lengthy and costly process requiring those implementing or developing solutions to start from scratch in developing software, algorithms, and training data every time the context or sensor mode is changed. But, by combining proven 3D sensor technologies like lidar with the deep learning first approach, this needed to be the case. Edge processing platform That's why we are developing an adaptive edge processing platform for lidar that's capable of understanding the past and present behavior of people and objects within a given area. Through deep learning, it can predict the near-future behavior of each object with some degree of certainty, thereby accurately and consistently generating real-time data and tracking the movement of people in the secured environment at scale. This approach has value beyond security. Facilities teams, for example, can extract a wealth of information beyond the primary function of security to support other priorities such as cleaning (tracking facility usage so that schedules can be adjusted), while retailers can optimize advertising and display efforts by identifying areas of high footfall. Likewise, health and safety teams can gather much deeper insights into the way spaces are used to enhance processes and measures to protect their users. Programming limitless scenarios Martyn's Law will leave them with no option but to rethink their approach to security and safety As we've explained, perception is reaching new levels of sophistication through deep learning. By continually programming limitless scenarios, our approach can provide consistently accurate and rich data that users can trust. This will ultimately change the way we manage environments at a time when liability comes with ever-increasing consequences. For venue providers, Martyn's Law will leave them with no option but to rethink their approach to security and safety. But, with new, smarter, more accurate tools at their disposal that will enable them to predict and protect, rather than just react, risks – both human and commercial – can be addressed. Meanwhile, the public can take comfort in knowing that measures to keep them safe needn't mean sacrificing their privacy.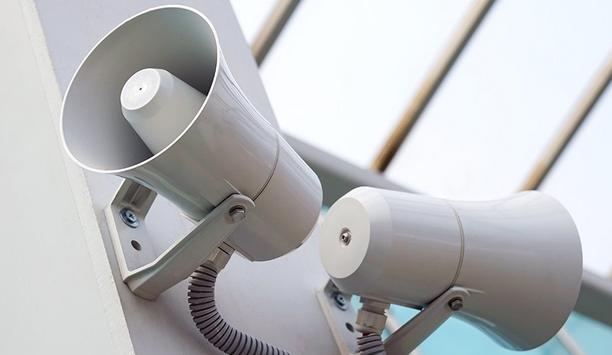 What Changes Has COVID-19 Bought To The Installation Of VA/PA Systems?
TOA Corporation (UK) Ltd discuss what changes COVID-19 has bought to the installation of VA/PA Systems and how the integration of IP has impacted on that. With a year and a half of global uncertainty, we have seen huge changes in what VA/PA systems will need to deliver in order to provide safe and robust solutions with advanced zone and directional messaging. The impact of COVID has pushed installers to re-think what end-users need long-term to manage any future changes in guidelines especially for large events and complex applications such as travel hubs and how the integration of IP will assist with installing safe systems in the future. Providing public announcements PA/VA has been one of the few parts of our industry that has remained consistent and buoyant during the lockdown. It has been the ideal time for public buildings to upgrade as restrictions did not apply to the construction industry and many installations were actually fast-tracked in the hope that when restrictions lifted commercial properties could open as quickly as possible. PA/VA has been one of the few parts of our industry that has remained consistent This was coupled with the knowledge that changes would have to be made to address the increased demand in providing public announcements outside the standard evacuation messages that most VA/PA have been traditionally used for and enable the impact of having to be flexible to deliver multiple messages. Flexible system management So what is changing? Leading in VA/PA is the availability of IP which enables more flexible system management. It allows installation/solution management engineers to offer remote access to complex systems from a central control room meaning that they can maintain and control systems from one hub and operate for multiple areas on large complex sites such as an airport or stadiums. This provides not only a better level of technical coverage across a whole site but also allows an engineer to monitor and fault find without the delay of waiting to being able to access a specific area. This is especially important for vulnerable applications such as schools and health facilities as it enables them to control and reduce the amount of interaction with engineers they need to give physical access to – therefore reducing risk. Potentially less maintenance This makes it more financially viable for both the end-user and the maintenance provider Long-term, IP also makes these systems much more cost-effective. For example, one engineer can manage a hub of multiple locations with potentially less maintenance call-out costs. This makes it more financially viable for both the end-user and the maintenance provider to justify the initial investment. With these systems being paramount to people's safety remote intervention allows for swift fault finding and problem resolution in a more effective response time and cost-effective way. To enable this the biggest development has been the integration between product manufacturers and software developers. They have been able to collaborate greatly to get products such a horn speakers to connect via industrial standard network protocols giving much greater flexibility in remote system management. Multi-Rack systems The technology involved in VA/PA, especially integrating with IP, has seen huge growth recently and we are involved in projects that involve multi-rack systems to enable controlled zone management and evacuation options with greater collaboration between integrators to get the systems to work effectively. VA/PA systems must be at the forefront of long term solutions and sustainability As more people are allowed to gather in larger numbers public-facing buildings need to address their evacuation and voice announcement procedures in order to be compliant. They need to be able to deliver clear and effective messages to their visitors in order to remain open whenever guidelines change. VA/PA systems must be at the forefront of long-term solutions and sustainability. The other area of VA/PA that has changed immensely in the last 18 months is the vast difference in messaging requirements that organizations need. Public safety announcements Systems that have been used infrequently for emergency situations only are now delivering daily messages with public safety announcements. In reality, although we all hope that we will never go back to the peak of lockdown, installations must be robust to cope with any situation in the future. Many smaller spaces that wouldn't have thought they would need a PA system at all now understand that they too have an obligation to deliver public information and guidance and on a regular daily basis and this will lead to system designs being scaled up and down to meet the broadening array of applications that require VA/PA and how this is managed in the event that new protocols have to be introduced. Detailed technical plans Systems should be certified on the European Standard EN 54-16 and should be expertly designed Design and planning should be key when sourcing the right solution. Systems should be certified on the European Standard EN 54-16 and should be expertly designed to specification with detailed technical plans and tailor-made to the requirements of the end-user. With people's safety in your hands, you cannot get these systems wrong so it is important that installers are able to draw on the expert technical team resources that we, as a manufacturer, offer in adhering to this standard and for us to be able to provide a commissioning service to sign off on these important safety systems. Compared with traditional lights and sounders systems we believe the future of evacuation will be voice-based. In our ever-increasing culturally diverse world we have to embrace systems that need to be multi-lingual or be able to dedicate a message to a specific target audience and be able to be drilled down to zones and give much more directional information. Multi-Zoned academies As office buildings get taller, health facilities become super hospitals or schools upgrade into multi-zoned academies we have to be able to evacuate or hold back evacuation to enable safe crowd control. In order to facilitate this VA will have to replace traditional systems or work in tandem with them. We must point out that in residential high-rise properties the primary method of evacuation, to comply to BS 8629, would still be traditional lights and sounders even if you install a separate VA system. Voice Alarm and Public Address is a long-term investment, especially as the global situation may take many years to recover, and as manufacturers working with our integrators and software developers we must continue to lead in the development of the best systems to ensure we can keep everyone safe.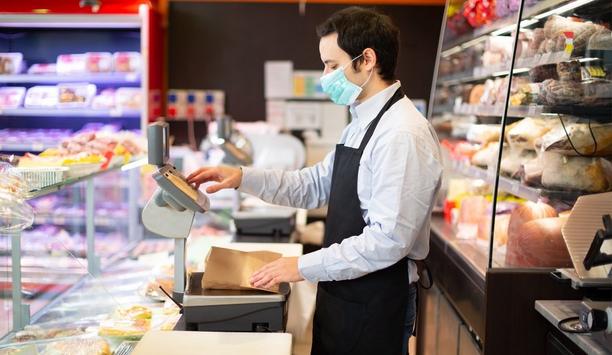 How Security And Automation Are Helping Small Businesses Navigate The 'New Normal'
Small and medium businesses of all kinds encountered unprecedented challenges during the COVID-19 pandemic. And now that businesses have reopened, they are facing new obstacles through each stage of recovery. Business owners need to look for solutions that can help them manage these issues now and beyond. Challenges ranging from lack of cash flow to staffing challenges to IT security issues for businesses with remote workers can be lessened by security and automation solutions. One of the main challenges following the height of the COVID-19 pandemic for small and medium businesses is cash flow. Mitigating negative effects In the aftermath of the pandemic, both demand and supply chains continue to be disrupted, causing implications for cash flow across industries. Business owners can help mitigate negative effects to cash flow by finding more ways to save money A particularly impacted industry is retail, which continues to struggle due to reduced foot traffic. Business owners can help mitigate negative effects to cash flow by finding more ways to save money and helping prevent other crisis-level situations before they occur. Security and automation devices are an ideal solution to manage energy and monitor for situations that could cause damage or loss. Energy management: Smart lighting: With an automated security system, lights can be programmed to go on and off to give the illusion of an occupied storefront or can be easily turned off remotely if left on by accident. This can help keep energy costs down by only using lighting when needed. Smart thermostat: Business owners can also manage energy usage at one or many locations by using a smart thermostat and setting up automated schedules. For example, they can set their thermostat according to their open and close hours and lower the use of energy from those devices while the store is empty. Temperature and flooding alerts: Devices to measure unanticipated temperature changes or detect flooding can help a business owner act quickly to prevent damage or loss to stock and equipment due to extreme heat, cold, or a flood. After the crisis already endured during the pandemic, it is important that business owners have the chance to prevent further unexpected disasters. Medium business owners Staffing challenges are a prevalent issue for businesses across the nation Staffing challenges are a prevalent issue for businesses across the nation. Due to the lack of employees, small and medium business owners now must work more to help keep their businesses running. Security and automation solutions like remote system management, instant alerts and activity reports and professional monitoring can help them keep their business functional and protected even if they need to step away or check on another location. Remote system management: Business owners can use an app to lock and unlock their businesses or arm and disarm their security system 24/7 from virtually anywhere in the world. They can also ensure all doors are locked after the last employee has left for the night. This can allow them to keep their security level consistent even with fewer employees. With security cameras, business owners can take a live look into their business from anywhere using their mobile app. This is an especially helpful feature if a small business owner has multiple locations and wants to check in at another location from work or home. Instant alerts and activity reports: With an automated security system, business owners can get instant alerts to keep them up to date on what is happening at the business while they're away. This helps owners stay in control even with reduced staffing or while new employees are being trained. Professional monitoring: Security systems with professional monitoring can help save lives and protect property, whether a burglar alarm or a fire alarm is set off in the business. When an alarm sounds, a live person will respond immediately and ensure emergency services are on the way. This can give business owners peace of mind while they are away from their business, knowing that their livelihood and life's work is always protected. Physical security systems Cyberattacks increased dramatically during the pandemic, according to the FBI Another key change for small and medium businesses due to the pandemic is more employees working remotely. What many businesses overlook, however, is that remote workers that aren't properly protected can cause a major threat to a business's network. In addition to that, cyberattacks increased dramatically during the pandemic, according to the FBI, and small businesses need to stay alert. Just as with physical security systems, employing the right cybersecurity solutions can reduce the risk of cyberattacks. Cybercriminals are just like burglars-looking for easy victims without protection in place. Cybersecurity solutions like firewalls and VPNs (virtual private networks) can help protect the business network and beyond. Shielding business computers Managed firewall: Firewalls help protect against bad actors by shielding business computers or the overall network from malicious Internet traffic. Just one small error in the configuration could result in a hacker gaining access to credit card transactions, or other sensitive patient or customer data. A managed firewall service allows companies to receive the benefits of sophisticated firewall solutions and outsource the complexity associated with operating them. VPNs: Businesses can extend their firewall protection to wherever employees are working, including their homes, with VPN This is a crucial need in limiting risk due to the expanded post-pandemic remote workforce, which is expected to double pre-pandemic numbers by 2025, according to Upwork. Medium business owners As small and medium business owners encounter the difficulties of the post-pandemic 'new normal,' they can look to security and automation solutions to help keep them on their feet. Beyond that, security systems and cybersecurity solutions are a great investment to help ensure the protection of a small business both online and physically, while also providing convenience, insight and peace of mind to business owners.
Related white papers
Monitoring Traffic Flow: Everywhere, All The Time
Ensuring Cybersecurity Of Video
Market Report: Cannabis At A Glance