LG Electronics Security Camera Brackets
Sorry no products match your search. Your search criteria may have been too narrow. If you remove some of your search criteria, this may yield more productive results.
Browse Security Camera Brackets
Security camera bracket products updated recently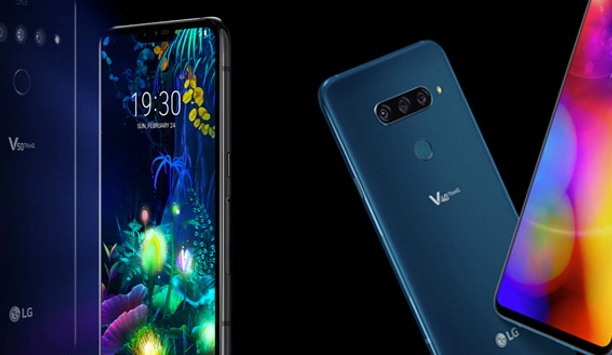 Trustonic Implements Heightened Security For LG Mobile Smartphones
Mobile device and app security pioneer Trustonic has extended its partnership with LG Electronics Mobile Communications Company, which will see Trustonic Secured Platform (TSP™) deployed on LG's smartphones. This includes the introduction of Trusted User Interface (TUI) functionality that is vital to unlocking the next generation of strong app protection in mobile banking, mobile payments and mPOS, digital car key and mobile identity-based apps. TSP integrates Trustonic's trusted identity and trusted execution environment (TEE) into each smartphone during manufacture, protecting them with certified, hardware-backed security throughout the device's lifecycle. TSP has already been deployed in more than 2 billion smart devices worldwide and is being integrated through LG's major System on Chip (SoC) platform partners to bring greater trust to more of its smartphones. LG Smartphones to arrive with protection pre-enabled Trustonic's TEE also secures key management, digital rights management (DRM), biometrics and FIDO authentication. Trustonic's Asset Lifecycle Protection Service (ALPS™) will be pre-enabled on LG's smartphones to fulfil mobile operators' device protection needs. This service is being adopted by mobile operators to protect devices throughout their lifecycle, enabling operators to offer innovative new financing packages to more customers, and curtail smartphone theft, fraud and trafficking across the supply chain. Trustonic Application Protection (TAP™) will help to enhance security levels of LG's native apps like LG Pay and third party app developers will also benefit as they can use the SDK to build secure next-generation user experiences. TAP is the only app development platform that combines hardware-backed and software in-app protection, enabling any developer to build and deploy applications with advanced security. Value addition for mobile network operators It is delivering value to mobile network operators, consumers, app developers and the wider ecosystem" This is particularly key for payment, banking, mPOS and automotive apps. The platform also allows developers to deploy Trustonic's TUI in their application user experiences, shielding sensitive input and display user interactions, like PIN entry, away from the potentially compromised main device operating system. Dion Price, CEO of Trustonic, says, "Trustonic and LG agree that open and collaborative app and device security can enrich the mobile user experience. This approach goes far beyond simply protecting mobile devices, apps and data. "It is delivering value to mobile network operators, consumers, app developers and the wider ecosystem. This kind of collaboration is the only way to drive trust, which is fundamental to delivering innovative and secure mobile services." Trustonic and LG have worked together since 2013 to bring trust to devices and applications.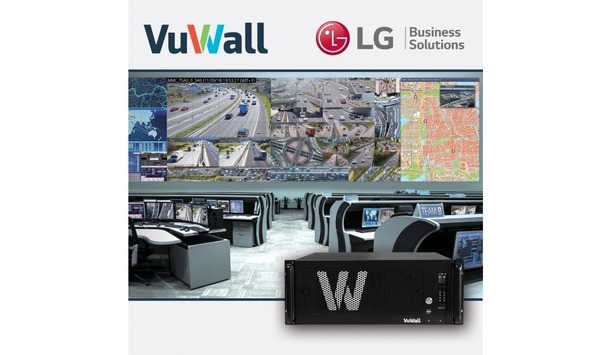 VuWall's VuScape Video Wall Processor Combined With LG's 55SVH7F Video Wall Display
VuWall, provider of video wall and AV network management solutions, announced a corporate partnership with LG Electronics, the global manufacturer of monitors, personal computers, digital signage, and commercial displays. This partnership allows VuWall and LG to offer customers a fully integrated control room solution that combines VuWall's advanced VuScape video wall processor with LG's latest 55SVH7F video wall display. "Our goal is to provide an easy-to-install, easy-to-use solution for professionals in command and control room environments so that they can focus on their 24/7 visualization experience and not worry about the technology," said Paul Vander Plaetse, CEO at VuWall.VuScape is a series of modular video wall processors and controllers designed for small and large-scale video walls "By partnering with LG, we continue to deliver on that commitment — by combining these two great technologies, our customers have even more powerful solutions for solving their real-world challenges." VuWall Touch Panel VuScape is a series of modular video wall processors and controllers designed for small and large-scale video walls. They can be combined with the VuWall Touch Panel, a PoE tablet with an intuitive interface designer, and as a complete, easy-to-use video wall management and operation solution. The LG 55SVH7F video wall display features a razor-thin, 0.44mm bezel or 0.88mm when measured from bezel to bezel. It also boasts vivid, dynamic picture quality with a higher and wider viewing angle, uniform color expression, and image gap reduction. Moreover, it features Smart Calibration, a simple and fast process that does not require an external device or human intervention. Controlling LG displays remotely Organizations will have a comprehensive ecosystem driving their video walls from anywhere in the facilityThe VuWall and LG integration offers customers the ability to control LG displays remotely using the VuWall scripting tool with VuScape controllers, giving control room operators and supervisors the utmost flexibility and ease of use. As a fully integrated platform, organizations will have a comprehensive ecosystem driving their video walls from anywhere in the facility. Customers can have their first look at the integrated solution in LG's new prestigious showroom in Paris where they can experience all the benefits of the new control room ecosystem. Providing best display technology "LG strives to continually advance and push the envelope, providing our customers with the best display technology in the world. This makes it vital to choose the right technology partners to address the needs of our customers in specific markets," said Harri Ekholm, Vice President of Sales from LG Electronics. "VuWall is a recognized leader in the command and control room industry with solutions known for their reliability and high-performance technology designed with a deep understanding of mission-critical needs. These features make VuWall the perfect partner for us."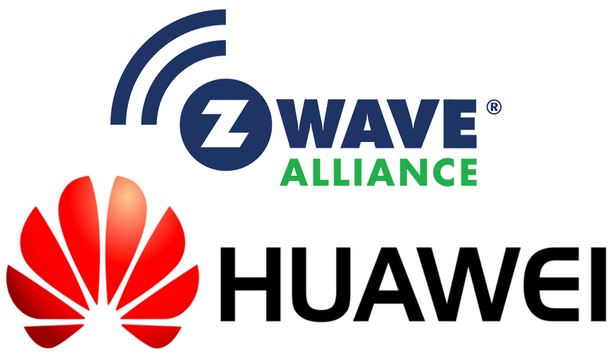 Huawei Joins The Z-Wave Alliance's Board Of Directors
The Z-Wave Alliance, an open consortium of global companies deploying the Z-Wave smart home standard, announces the addition of leading ICT solutions provider, Huawei, to the Alliance Board of Directors. Huawei joins principal members ADT, Alarm.com, FIBARO, Ingersoll-Rand, Jasco Products, LEEDARSON, LG Uplus, Nortek Security & Control, SmartThings, and Sigma Designs. Huawei is a leading global information and communications technology (ICT) solutions provider with innovative solutions, products and services used in more than 170 countries and regions. Many Z-Wave Alliance member companies, including Aeon Labs, LEEDARSON and FIBARO are part of Huawei's OceanConnect pre-integrated IoT ecosystem. Promoting partnerships among members The Z-Wave ecosystem has seen unprecedented growth in the last several years, with most major tech manufacturers, service providers and telcos putting Z-Wave inside their smart home solutions. As a Z-Wave Alliance Principal Member, Huawei will take on a greater role in leading the Alliance and help guide future initiatives as well as promote partnerships among members. "We are honored to increase our role in the Z-Wave Alliance by joining the Board of Directors," said Yang Qin, Cloud Communication Marketing Director of Huawei Cloud Core Network Product Line. "Z-Wave is a very important technology for the smart home and other vertical industries, and joining the Alliance is important for Huawei to promote the Z-Wave technology widely used in the IoT industry." "Huawei has long been an active member of the Z-Wave Alliance and joining the Board of Directors demonstrates their commitment to the growth of IoT in the smart home and to Z-Wave's leadership role in those markets," said Mitchell Klein, Executive Director. Z-Wave Alliance membership now has over 600 members worldwide, with over 2100 smart home and IoT certified devices.
Featured white papers
Building A Safe Ecosystem For Visitors Post COVID-19
Download
Smart Security Cameras: Excellence in Retail
Download
5 Reasons To Integrate Mobile Technology Into Your Security Solution
Download