OPTEX Security Camera Brackets
(1)
Browse Security Camera Brackets
Security camera bracket products updated recently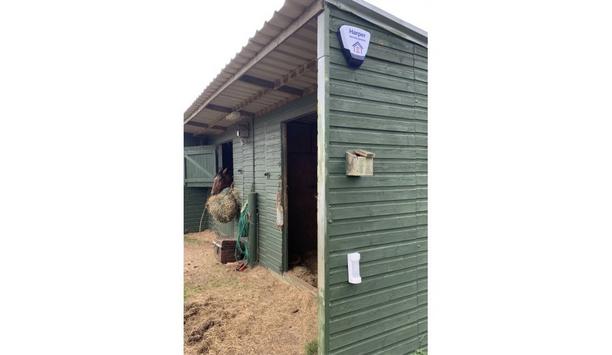 OPTEX Selected By Harper Security Systems To Protect Private Residences And Property In Rural Environments
Harper Security Systems, which specialises in specifying and installing smart security solutions for residential and private properties, has selected OPTEX's range of Intelligent Passive Infrared (PIR) sensors for their reliability in detecting external threats, especially in rural environments. Three properties in the Home Counties and Lincolnshire are using a combination of OPTEX's proven PIR sensors to protect property, people, and other important assets including horses from the dangers of vandalism and theft. OPTEX's range includes sensors which offer panoramic 180-degree detection coverage and 12m/40ft radius to detect any intrusion around a residential or commercial building. Commercial business environments They are ideally suited for protecting larger residential grounds and flat roofs typical with outbuilding on farms and stables. "We have worked with OPTEX for a number of years and have found their range of PIR sensors to be extremely accurate and reliable, which is critical when specifying external detection," says Alan Harper, Director at Harper Security Systems. The flexibility and versatility of the sensors is such that they are ideal for multiple environments" "The flexibility and versatility of the sensors is such that they are ideal for multiple environments," Alan continues. "For example, we have recently installed them at a private stables in Lincolnshire to protect horses and valuable equestrian equipment, residences in rural villages in both Bedfordshire and Hertfordshire to protect property and personal items, as well as in commercial business environments." Innovative security solutions Ben Linklater, Sales Director at OPTEX Europe, says that while the focus is often on towns and cities, crime in the countryside is a huge issue, costing the rural community in the UK more than £9 million this year alone: "Reliable external protection is becoming increasingly important not only to secure equipment and assets, but also livestock and other animals like horses. The earlier the detection the better chance there is to prevent intruders." "External intrusion detection is essential in rural environments as most assets, many of which are expensive to replace (and some are irreplaceable), are stored outside. We are very pleased to work with Harper Security who understand the benefits of early detection to keep premises, assets, people and animals secure, delivering innovative security solutions to their customers."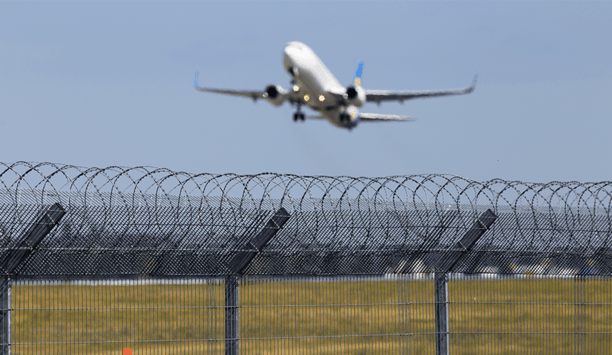 Unified Approach With OPTEX sensors And Genetec RSA Surveillance Module To Enhance Airport Perimeter Security
One of the key problems in airport security is the sheer size of the perimeter and a large number of incidents are in fact linked to unauthorized access onto the airfield, either runways or where aircrafts are being loaded or refueled posing an extremely high risk. Most airports will combine multiple sensors and technologies to protect the actual perimeter fence and even beyond the perimeter fence, to warn of potential threats. OPTEX LiDAR sensor integration with RSA module Some airports have found the level of information generated by the perimeter security systems quite challenging to deal with and they wanted to decrease the number of events so operators could focus on what was critical. The Airport development team at Genetec integrated the OPTEX LiDAR sensor into their Restricted Security Area (RSA) Surveillance module, an extension of the Genetec Security Center platform with the purpose to unify data from the sensor and camera to present more meaningful information to the operators. Restricted Security Area Surveillance module The RSA module has been designed specifically with a view to providing wide area protection The RSA module has been designed specifically with a view to providing wide area protection and integrating with wide area surveillance technology, including radar, fiber optic and laser detection devices. The solution allows security staff to determine the level of threat for each area, map them, and utilize OPTEX technologies to identify and locate quickly and precisely the point of intrusion. For instance, with Fiber optic fence sensor, zones can be 100m-200m long and will identify people cutting through a fence, crawling under or climbing over. Newer fiber technologies provide point location. Another way to pin-point exact intruder location is with OPTEX LiDAR technologies or with Radar. 'Fuse' data into a single event A particularly intelligent feature of the system is its ability to 'fuse' data (known as 'target fusion') coming from multiple sources and confirm an event as a single (i.e. the same) activity rather than a multiple threat. For instance, using the X&Y coordinates provided by OPTEX REDSCAN sensors, RSA allows to map exactly the path of the intruders or moving vehicles, fuses the path from one camera to the other and considers it as one event, one target and tracks it precisely on the map. Intelligent Tracking and event categorization This gives a more meaningful picture to the operator and presents events in a unified and intelligent way. This helps support the security team in making the right decisions. The deeper integration of OPTEX's technologies into Genetec's RSA platform enables intelligent tracking and event categorization, making it a very precise security system for airports.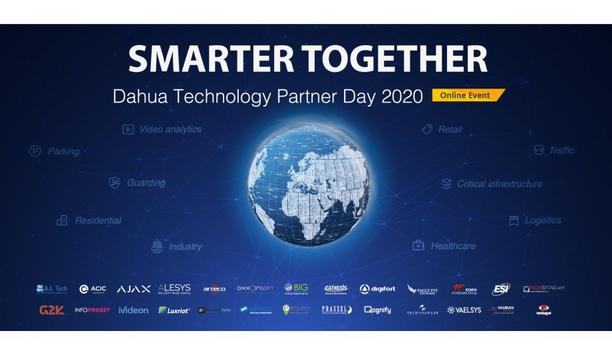 Dahua Technology To Host Dahua Technology Partner Day 2020 Online With 26 Technology Partners
Dahua Technology, a renowned video-centric smart IoT solution and service provider, will hold its online Dahua Technology Partner Day 2020 on 1st of December. The event will be a perfect occasion to get a taste of the Dahua ECO system in the EMEA region. 26 technology partners will bring solutions in the field of security and IoT. Smarter Together is the central theme of the Dahua Technology Partner Day 2020. A total of 26 distinguished Dahua partners will gather to share their knowledge and expertise on the development of security and IoT applications for a variety of vertical markets. This online event will serve as a technological and commercial hub for end-users and system integrators from different markets, ranging from Logistics, Traffic and Infrastructures to Healthcare, Retail and Residential. Attendees can Register free of charge and tune in to all the partner keynotes. Explore business opportunities In the partner hub, participants can chat with technology partners, explore business opportunities or technical challenges and get the latest product information. The event will kick off with an opening speech by Mr. Jason Zhao, Dahua VP & General Manager of Overseas Business to introduce how Dahua Technology and its technology partners become smarter together. 26 Partners will showcase their solutions in a main auditorium and six different break out rooms, including Axxonsoft, Qognify, Ivideon, TechnoAware, Vaelsys, A.I. Tech, Optex, Eagle Eye Networks who joined in the 2019 offline partner day and gained much exposure and business opportunities last year. Global security industry We are moving the Partner day to an online event in order to sustain the opportunity of getting together" Integrated solutions developed by both Dahua Technology and its partners will be displayed during the event, which will surely raise spectators' interest as they meet different needs of system integrators and end users with greater versatility."The 2019 Partner Day held on September 26th at Estadio Wanda Metropolitano, Madrid was a success with many of our partners' participation. However, 2020 is challenging because of COVID-19." "We are moving the Partner day to an online event in order to sustain the opportunity of getting together. During the event, leading representative companies in global security industry and IoT industry will have the chance to present their insights into the latest Security Application and also reflect on current challenges in the industry", says Mr. Jiaqi Gao, Overseas Marketing Director at Dahua Technology. Smart integrated security solutions "The attendees will have the chance to meet security players in the market and create new and diverse business opportunities." Committed to its mission of "Enabling a Safer Society and Smarter Living," Dahua Technology will continue to adhere the core value of "customer-centered" and provide the market with smart integrated security solutions, systems, and services to create value for city operations, corporate management, and consumers.