Vanderbilt Intercom: Audio, Video Intercom Systems
(9)
Browse Intercom: Audio, Video Intercom Systems
Intercom System products updated recently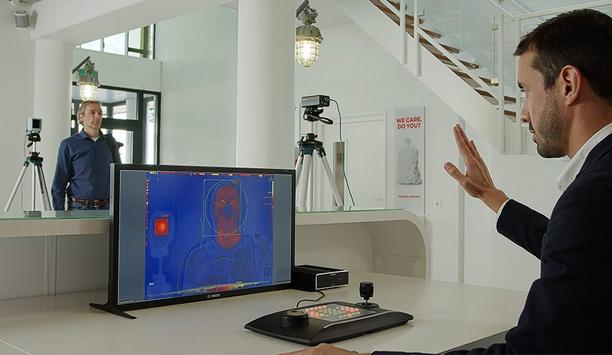 Q&A: Bosch Video Systems & Solutions' Michael Seiter And Magnus Ekerot On Smart Technology, "AIot", And Plans For 2021
Q: Mr. Seiter, Mr. Ekerot, you both joined Bosch Building Technologies' business unit Video Systems & Solutions as Senior Vice Presidents in March 2020, when the Coronavirus pandemic was just beginning. How did your business unit get through 2020? Magnus Ekerot: The crisis was also felt at Bosch. At the same time, demand has risen for solutions that keep businesses open and protect people's health. We offer corresponding video solutions that can make a significant contribution to containing the pandemic. Michael Seiter: Overall, we managed the past year well despite the challenges and have been growing again since the third quarter compared to 2019. We see good opportunities for further growth in 2021. Q: Has the Corona crisis again accelerated the development of smart technologies in the security technology market, and does the security market in contrast to most industries benefit from the crisis more than it suffers? Michael Seiter: The Corona crisis has definitely demonstrated that the future lies in data-driven solutions. Thanks to our product development strategy already being based on this, we at Bosch were very quickly able to develop new products for the 'New Normal' and to expand existing products accordingly. To give one or two examples: in cooperation with Philips, we very quickly developed a people counting solution for retail operations – smart Philips displays in conjunction with smart cameras from Bosch that provide protection for staff and customers. The In-Store Analytics software solution was also implemented with additional features. Shop owners can now make decisions based on customer movement data such as "Where do we position products to avoid queues or crowds?" HTD involves a touch-free monitoring system to accurately and speedily identify people with heightened skin temperature The latest highlight is the Bosch Human Skin Temperature Detection solution, in short HTD. This involves a touch-free monitoring system to accurately and speedily identify people with heightened skin temperature at control points in offices, factory floors, or airports. The benefits of previously existing solutions on the market are sometimes called into question. Competitors are often unable to deliver what they promise because, for example, the measured temperature of the skin does not correspond to the core temperature of the person, or fluctuates, due to environmental influences. Therefore, we developed a software-based solution that, in compliance with GDPR, first allows people with potentially elevated body temperatures to be filtered out, and in a second step, allows medical personnel to perform a more targeted fever measurement. Q: You see a lot of potential for the video security industry in new technologies such as Artificial Intelligence and the Internet of Things. What specific opportunities do you mean, and how are you leveraging these technologies at Bosch Building Technologies? Michael Seiter: Bosch has committed itself fully to an "AIoT" – AI meets IoT – strategy. The development of AI algorithms and software, in general, is at Bosch significantly driven in the security space. By AIoT, we specifically mean the networking of physical products and the deployment of artificial intelligence. With AI we aim to enable clients to understand events at an ever-deeper level and predict them in the future – the keyword being predictive – so that they can act proactively. This is particularly important for health and safety. An example is the Intelligent Insights solution where the user can anticipate potentially dangerous situations, for instance in maintaining social distance and a maximum number of people numbers in any one area. Q: From your point of view do you have an advantage over other suppliers when it comes to AI-based products in the video arena? Michael Seiter: The analysis and utilization of video data have long been front and center with us. Since 2016 we've been following the strategy of offering AI applications in the form of integrated intelligent video analytics as a standard in our network cameras. Data such as color, object size, object speed, and direction are all measured. Simply put, you can say this is seeing and understanding – which is the principle behind smart security cameras. Today it's much more a question of intelligent, data-based solutions than collecting high-quality pictures and storing them for the record. Bosch has been investing heavily in AI for years, from which we can benefit greatly in our area. In the first quarter, for example, we will launch a vehicle detector based on deep learning that is already running on our cameras. This will create significant added value for our customers in the area of intelligent traffic control. Q: Mr. Ekerot, what advantages do customers have in AI-based video security from Bosch? Magnus Ekerot: A key advantage is strong customer focus with tailored solutions that are at the same time modular and scalable through new AI algorithms A key advantage is our strong customer focus with tailored solutions that are at the same time modular and scalable through new AI algorithms. Take the example of Camera Trainer, a machine learning software that can be directly uploaded to Bosch network cameras. The camera is thus trained up on recognizing objects and situations – tailored to the specific needs of our customers. If the camera detects the defined scenario, it performs a predefined action in real-time – for example, a count or an alarm. The latest example is our new camera platform Inteox. As a completely open camera platform, Inteox combines Bosch's intelligent video analytics with an open operating system. This allows programmers to develop specific software applications - or apps - for various application purposes. These can then be loaded onto cameras – the same principle as an app store for smartphones. To sum up, Bosch AI applications support customer-specific needs related to data analysis while enabling totally new applications within and beyond the video security market. Q: Can you name a specific current project where Bosch has deployed an AI-based solution? Magnus Ekerot: A current ground-breaking project using our smart cameras is being implemented as a pilot in the USA. Smart Ohio enables users to configure more intelligent traffic flows and thus ensure mobility, safety, and the efficient use of roads today and tomorrow. The new vehicle detector mentioned by Mr. Seiter also plays a central role here. Our overall goal is to provide connected smart sensor solutions for public and private transportation agencies to enable them to operate their roads safely and efficiently. The Intelligent Insights can anticipate potentially dangerous situations, for instance in maintaining social distance and a maximum number of people numbers in any one area Q: Mr. Seiter, you have been involved with the topic of mobility for some time. What experience from your previous job in the automotive business of Bosch might help you when it comes to further develop the video portfolio of Bosch Building Technologies? Michael Seiter: There's a lot to tell. First of all, the development of core algorithms for video-based solutions, whether for autonomous driving, for vehicle interior monitoring, or for our Bosch Building Technologies video systems, all come together at Bosch's Hildesheim location. This gives us considerable synergies and allows us to bring R&D results to market faster and more flexibly. Essentially, assisted driving systems use AI algorithms that process ever-increasing volumes of video data. Attempts are being made to imitate the human being and enable the vehicle to understand better the surrounding environment with its 'eyes'. This predictive capability is especially critical with autonomous driving. For example, key questions include: "How should the car respond and what could potentially happen next?" "What kind of environment does it find itself in?" etc. There are many activities in this area at Bosch that in my new role in security we can also strongly benefit from. I am now bringing a lot of this experience and existing R&D achievements to Bosch Video Systems & Solutions, which also results in further synergies with our mobility division: At Stuttgart Airport, autonomous driving is already being implemented together with Mercedes-Benz and the parking garage operator Apcoa as part of the "Automated Valet Parking" project, or AVP for short, in which intelligent video systems from Bosch Building Technologies are making a significant contribution. Mr. Ekerot, you have a lot of experience in the video security area. Where do you position Bosch Building Technologies now in this market and what specific goals are you pursuing? Magnus Ekerot: Our clients are looking for reliable partners and products. We are a strong brand; you can rely on Bosch products. Bosch is a thought leader in video and a pioneer in AI applications in this field since 2016. Data security is everything to us: Our products conform to the EU's GDPR regulations. Beyond that, we have an extensive camera portfolio that complies with the US National Defense Authorization Act (NDAA) for video security devices. This enables our portfolio to be deployed for example within US government buildings. We are planning to conclude more software maintenance agreements with our clients in 2021. These deliver investment and future security for our customers and include for example a 'patch guarantee' along with regular updates with new functionalities. This is the first step in a comprehensive plan to access new revenue channels for us and our partners delivering the best technology and excellent service to the end-user! Overall, many new products will be launched this year and this trend will intensify. Our goal is to establish new product families that follow a simple principle: "The development and delivery of disruptive, predictive video solutions that every user can trust because of the underlying sustainable forward-thinking mindset." It's been much discussed of late that Bosch is one of the very first companies globally that operates on a CO2-neutral basis. How does sustainability impact your business? Magnus Ekerot: IoT solutions are actually sustainable and contribute to environmental protection Our IoT solutions are actually sustainable and contribute to environmental protection. For example, our cameras are sustainable in that they remain up-to-date through software updates and needn't be constantly exchanged for new ones. Our systems demonstrate sustainability also operationally as they can be managed remotely. System integrators don't need to be physically present, thus avoiding unnecessary travel with its accompanying emissions. All in all, Bosch Building Technologies develops ways to accompany and support our clients in reaching their climate goals via new technologies. This can be done, for example, through improved energy efficiency, the total cost of ownership models, organizing and simplifying the supply chain, and helping our customers meet their social responsibilities. The Power of Bosch helps us here to leverage company-wide research to be two steps ahead, a shade faster, when it comes to new technologies and initiatives that our and future generations will benefit from. I should also say that I am personally very proud to work for a company that set an ambitious climate goal for itself and achieved it! Can you already share a preview of your technology innovations in 2021? Michael Seiter: We see great market potential for our cameras that use artificial intelligence and can be updated flexibly throughout their lifecycles. I have already mentioned the deep learning-based vehicle detector in our cameras. More such solutions – also for other applications where object and person recognition are important – will follow in the course of the year. And the best part is: with AI, the more data we collect and the more intelligently we use it, the better the solutions become and the more added value they bring to the customer. This will revolutionize our industry! Another example is our cloud-based solutions, for example for alarm monitoring. Here, we can now also integrate third-party cameras and, building on this, offer and jointly develop our intelligent software-based solutions. This gives our customers more opportunities to take advantage of the opportunities created by AI. The trend towards integration of the various security technologies seems to be driven mostly by the rapid progress in software development. Does this affect full-range suppliers such as Bosch and what specific plans for fully integrated security solutions do you have for the future? Michael Seiter: Naturally, this suits us as a full-scope supplier. Bosch solutions are deployed in many cross-domain client projects. We have experts for the different domains under one roof and a strong brand with the same quality promise for all areas. Nevertheless, it is always also about specific domain excellence. Only when you master all different areas and have profound and proven expertise in each of them you can succeed in integrated cross-domain projects. The respective business units craft their future strategies and innovation roadmaps with this in mind – as we do in the field of Video Systems & Solutions. Our business unit offers fully integrated Bosch video solutions that can be extended and operated on open systems. This is why we drive open platforms such as Inteox, to offer customers from a wide range of industries the right solutions. Our Bosch Integration Partner Program that we launched in 2012 is also heading in this direction – every product can be integrated into multiple other systems and VMS solutions. In summary: At Bosch, we are both a one-stop-shop, but also an open-system, meaning we offer customers maximum flexibility in their choice of products and services.
Building Security: How Audio Tells the Whole Story
Every building starts with the entrance. A solid enterprise risk mitigation and security strategy include protecting that entrance. Often, risk mitigation strategies protecting the entrance have included high-resolution video surveillance cameras, video management systems, and access control solutions. But that strategy and set of security solutions only tells part of the story. Imagine a security guard who is protecting a facility after hours, when an individual approaches the entrance and seeks to gain access. The security guard can pull up the video surveillance feed and see the individual and his movements, which appear to be suspicious. But he also needs to hear him in order to decide the next decisions and actions. Does he escalate the situation, calling for backup and for first responders' response, or does he allow the individual access to the building because he works there and is authorized to enter? Meet high-definition voice What the security guard needs is to be able to hear and to communicate with that individual. All enterprise security systems need three primary components in order to successfully protect the entrance and to mitigate risk – access control, video surveillance, and the ability to hear and communicate. Each component plays an integral role in supporting a unified security system, and without all three, the security system is not complete. Access control can be thought of as the brains of a security system by holding data and permissions. It serves as the arms and hands of the system; it can either keep someone out or invite them in. IP video allows a security team to remotely position a set of eyes anywhere an IP camera can be placed on a network. With a video management system, security teams can see what is happening and decide how to respond. However, with remote viewing, the event may be over by the time security physically responds. Audio adds interactivity That three-component enterprise security system – comprising IP video, access control, and high-definition voice working together mitigates risks and provides value. It also means that security is interactive. Security teams talk and listen to the person that's seen on a video surveillance system, no matter where the location or how remote. If the person is lost or simply needs assistance, security personnel can talk to them and provide direction and reassurance. Even more, in an emergency, an interactive solution becomes a critical life-saving tool, as it provides data that can be shared between security, police, emergency services, and more. Audio can also detect voices, noises, breaking glass, or other sounds that are not within direct view of a video camera. An interactive security system creates an informed response, by providing real-time situation awareness management. Post-event, it supports forensics and investigations to mitigate future security incidents. Audio and COVID-19 We are living in extraordinary times. As businesses begin to reopen and stay open, they are looking for any tools that can help them overcome the enormous challenges they face. In buildings and facilities, the COVID-19 pandemic has created a new security perimeter, one that demands contactless access with entry and exit, and that has also created a new duty of care for security professionals. Now more than ever is the need to interact and communicate with individuals moving in and out of doors and spaces without physical intervention. Intelligent communications, integrated with contactless access control, can help a business to comply with pandemic safety guidelines and ultimately, reopen for business and stay open. COVID-19 has also increased the need for clean-room isolation and quarantine spaces, sometimes in areas not originally intended for that use, where risk of infection is high, and equipment must be easily disinfected between patients. Here, purpose-built cleanroom intercoms, providing clear touchless communications despite the noisy environment, have emerged as critical tools for enabling patient care while reducing the need to enter the contaminated space. For example, voice communication can enable hospital staff to verify identity and to communicate with patients without entering the isolated and infectious environment, which can save on personal protective equipment (PPE) and reduce the amount of exposure to the virus. In non-emergency healthcare facilities, such as medical centers, voice can effectively relay information to building occupants and visitors for screening purposes. Visitors can be seen and heard. For example, a patient who seeks access to a medical center for an appointment can hear important instructions from a nurse via the intercom solution. Seeing the person that you talk to is one thing but hearing them conveys a much better sense of closeness, making it possible to maintain a high level of security and customer service. The whole story Today's security systems should no longer simply involve video surveillance cameras generating feedback and images to a security guard. Instead, a new ecosystem for enterprise security and risk mitigation has emerged, and it's one that involves video surveillance, access control, and high-definition voice. That ecosystem can ensure well-rounded and responsive information management and security platform, all communicating with each other and offering actionable insight into risks and potential physical breaches. Audio is the new value hub of the connected and intelligent school, campus, building, correctional facility, and more. Simply put, a silent security system cannot be an effective security system. In every situation, it is crucial for all security professionals to mitigate risk, no matter what they are protecting. This emphasizes the need to hear, be heard, and be understood in virtually any environment.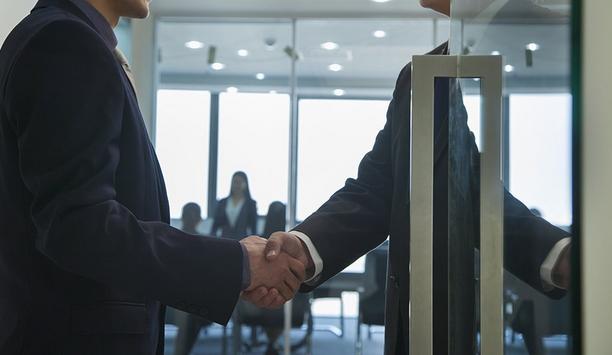 Thermal screening: The Technology That Will Lead Us Out of Lockdown
Across the world, the impact of the current pandemic has majorly disrupted how we function in our everyday lives, as a society, and the ways in which we do our jobs. Throughout, our personal safety and wellbeing, as well as that of our families, neighbours and colleagues, has been paramount - and adapting our day-to-day lives to meet social distancing measures has been a learning curve for us all. As we start to reassemble normal life, precautionary measures will continue to be put in place to achieve the universal aim of mitigating the spread of the virus as much as possible. As different countries reach new stages of this process, some parts of the world continue to live and work in lockdown, while some are beginning to open up. This means governments, as well as businesses and organizations, will need to think beyond one-way systems and sanitation stations to contain the risk of infection as more people begin to return to the outside world. Tracing the spread of COVID-19 Of course, this will need to be driven by higher-level support from leaders in government, healthcare and technology to develop innovative ways of tracking and tracing the spread of COVID-19. From contact tracing solutions, to self-reporting apps and thermal screening cameras – governments and businesses across Europe have a new responsibility to seek and reinforce the most effective ways to ensure people's safety. These measures are particularly pertinent to those reopening their doors as lockdown eases, and those returning to a daily routine of commuting to and serviced office spaces. As more and more people begin to move through public and commercial areas, we will rely more on technology to run in the background to ensure safety and wellbeing is monitored - much like that of the everyday CCTV camera. Thermal temperature screening cameras One piece of technology that we can expect to see as more commonplace is the thermal temperature screening cameras and monitoring system. An example of this kind of device, is D-Link's recently launched all-in-one, intelligent fever screening kit – which includes a dual-lens thermographic camera, blackbody calibrator, as well as integrated management software. Governments, as well as businesses and organizations, will need to think beyond one-way systems and sanitation stations to contain the risk of infection The premise of temperature screening cameras like this one, is to harness thermal imaging technology coupling it with AI to identify if a person is experiencing elevated temperatures, and raise the alarm automatically when someone at risk of spreading is detected. To monitor the progression or depletion of COVID-19, technologies such as AI facial recognition will play an important role in mitigating the risks of the virus spreading. Thermal cameras that use AI can easily capture and manage employee's temperature and stop their entrance if a fever is detected. For this reason, such devices are normally installed in a doorway or entrance to a building to quickly detect and identify those displaying symptoms before entering a building. This type of surveillance will be detrimental to the management of COVID-19 in the world of a 'new normal' – as companies feel their way out and learn as they go along with people's health and wellbeing continuing to be center of the mind. Just as lockdown has had an impact on physical as well as mental health, so too will the adjustment to living life post-pandemic. Not only in getting used to and dealing with the emotional and mental pressures of life on the 'outside' as they leave lockdown, but they also face the very real risk of contracting the virus and the worries they may have of spreading it. Appropriate installation of temperature screening Companies and organizations have a responsibility in these times to play a supportive role towards employees, such as allowing them to continue working from home until they feel comfortable to work in an office setting. Equally, as restrictions ease, employers have a duty to make the workplace a safe place that is able to uphold the wellbeing of staff, which is where, as we wait for a vaccine, we must make use of the available technology. However, in the case of the thermal camera, in order for it to deliver effective results, it must be installed appropriately. To support this, we have outlined some key points to consider when deploying a temperature screening camera here: Choose a solution that features a blackbody calibrator – a vital part for any temperature screening device. A blackbody calibrator is the basis for accurate calibration of infrared thermography devices and allows the device to accurately detect a fever. Check for facing windows or doorways and heat sources such as radiators as these increase the risk of stray heat or cold sources throwing off readings according to the ISO standard associated with this type of equipment Be wary of weather and changes in climate as the device will need time to acclimatise – in order for readings to be clear individuals coming in from outside must wait five minutes before being screened When mounted, the camera must face individuals head-on and in parallel with their face to capture the inner eye area which is crucial for temperature reading Consider an option using AI which will automatically recognize individuals based on photos in the system Check applicability and legality of temperature screening cameras before deploying There's a long way to go before life will fully return to normal. In the meantime, and to help everyone along the way, it's essential that the right measures are in place to protect the physical and mental wellbeing of those we are responsible for. For anyone who is exploring options, know that there is help out there to provide guidance and expertise on the solutions that will be right for you and your business - now, as we go through the remainder of lockdown, and as we slowly move back into everyday lives.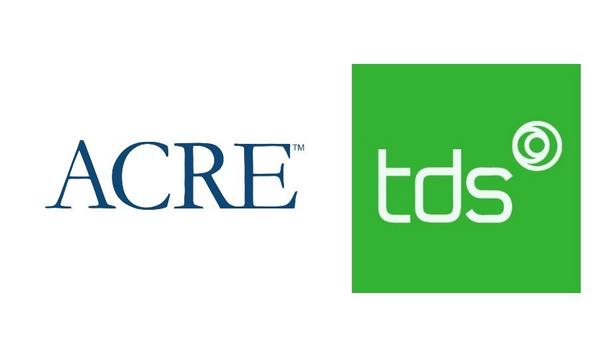 ACRE Acquires Time Data Security (TDS) To Strengthen Their Product Portfolio And Expand Business
ACRE, a provider of state-of-the-art security systems, announces the acquisition of TDS based in Dublin, Ireland. This purchase will enhance ACRE's strategic expansion plans for strengthening the product portfolio and geography in the UK and Europe and bringing new cloud-based visitor management and access control products to North America. This is ACRE's first acquisition since being acquired March 11 by Triton Partners. TDS provides cloud-based workspace solutions that will complement the existing ACRE portfolio including the Vanderbilt, RS2, and Open Options brands. Access control applications TDS, which was founded by Frank Hart in 1990, has developed a portfolio of products including cloud-based visitor management, life safety and access control applications. TDS is a fast-growing company leveraging the accelerated adoption of digitized off-premise solutions in the security space. ACRE's CEO, Joseph Grillo, stated that this transaction will continue to expand ACRE's position ACRE's CEO, Joseph Grillo, stated that this transaction will continue to expand ACRE's competitive position. "We believe we can assist the excellent management team at TDS to leverage our existing reseller channels and end users to help grow this business globally under the ACRE umbrella," commented Grillo. Smart workplace solutions Frank Hart, TDS Founder and CEO affirmed "This is the beginning of an exciting new chapter for TDS. We are delighted to join ACRE with its strong global reach, which will accelerate our growth plans and support our ambitions to be the top provider of smart workplace solutions for enterprise businesses." "TDS's senior board member Sean Murphy and I are particularly excited to work with Joe Grillo and the management team to further strengthen ACRE's position as the global leader in the delivery of integrated technologies and services." Frank Hart and Sean Murphy will remain with TDS as CEO and Director / Board Member respectively. Financial details of the transaction were not released.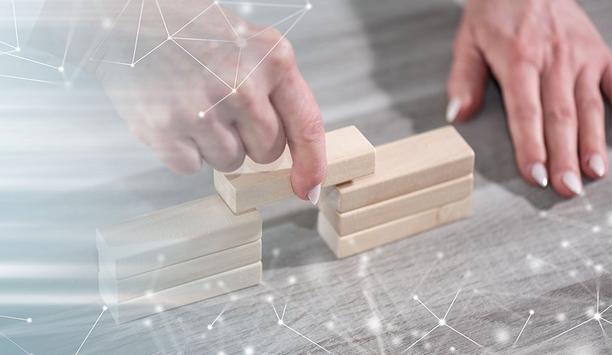 Tackling The Challenge Of The Growing Cybersecurity Gap
The SolarWinds cyberattack of 2020 was cited by security experts as "one of the potentially largest penetrations of Western governments" since the Cold War. This attack put cybersecurity front and center on people's minds again. Hacking communication protocol The attack targeted the US government and reportedly compromised the treasury and commerce departments and Homeland Security. What's interesting about the SolarWinds attack is that it was caused by the exploitation of a hacker who injected a backdoor communications protocol. This means that months ahead of the attack, hackers broke into SolarWinds systems and added malicious code into the company's software development system. Later on, updates being pushed out included the malicious code, creating a backdoor communication for the hackers to use. Once a body is hacked, access can be gained to many. An explosion of network devices What has made the threat of cyberattacks much more prominent these days has been IT's growth in the last 20 years, notably cheaper and cheaper IoT devices. This has led to an explosion of network devices. IT spending has never really matched the pace of hardware and software growth Compounding this issue is that IT spending has never really matched the pace of hardware and software growth. Inevitably, leading to vulnerabilities, limited IT resources, and an increase in IoT devices get more attention from would-be hackers. Bridging the cybersecurity gap In the author's view, this is the main reason why the cybersecurity gap is growing. This is because it inevitably boils down to counter-strike versus counter-strike. IT teams plug holes, and hackers find new ones, that is never going to stop. The companies must continue fighting cyber threats by developing new ways of protecting through in-house testing, security best practice sources, and both market and customer leads. End-user awareness One of the key battlegrounds here is the education of end-users. This is an area where the battle is being won at present, in the author's opinion. End-users awareness of cybersecurity is increasing. It is crucial to educate end-users on what IoT devices are available, how they are configured, how to enable it effectively, and critically, how to use it correctly and safely. Physical security network A valuable product that tackles cybersecurity is, of course, Razberi Monitor™, which is new to ComNet's portfolio. Monitor™ is a software platform that provides a top-down view of the physical security network and ecosystem. Monitor™ is a software platform that provides a top-down view of the physical security network and ecosystem It monitors and manages all the system components for cybersecurity and system health, providing secure visibility into the availability, performance, and cyber posture of servers, storage, cameras, and networked security devices. Proactive maintenance By intelligently utilizing system properties and sensor data, Razberi's award-winning cybersecurity software prevents problems while providing a centralized location for asset and alert management. Monitor™ enables proactive maintenance by offering problem resolutions before they become more significant problems. Identifying issues before they fail and become an outage is key to system availability and, moreover, is a considerable cost saving.
We Need To Talk About Intelligent Enclosure Protection
Enclosures containing electronics, communications or cabling infrastructure offer a simple attack point for cyber breaches and an opportunity for a physical attack on the hardware. Yet, many of these assets are housed within enclosures that provide minimal security features to offer a deterrent to any would-be attacker. This has always just been a pet hate. Walking down the high street of a town anywhere in the United Kingdom, you can often see open street communication cabinets. You can actually look directly inside at the equipment. And if I was a bad guy, I could quite easily just put my foot into their enclosure and quite quickly take out their infrastructure. Charged service for enclosures This seems crazy when a US$ 2 magnetic contact on a door can quickly tell you whether your enclosure is open or shut, and can be vital in keeping your network alive. Moreover, the operators of these systems, whether it is telecoms or internet providers, are providing a charged service to their customers, so they should really be protecting their enclosures. Why has that security level not been so readily taken into the outside world, into the unprotected environment? More sobering, if you contrast this security approach to the approach taken in the data center world, an environment that already has multiple stringent security protocols in place, you get a very different picture. For instance, security devices can capture snapshots of anyone who opens a cabinet door in a data room, so it is recorded who has opened that door. While that is just one simple example, it begs the question. Why has that security level not been so readily taken into the outside world, into the unprotected environment? In my mind, a lot of it boils down simply to education. Network connection, easy point of cyber attacks Our preconceived idea about cyber security is some big corporation being knocked out or held to ransom by, again in our mind, someone sitting at a laptop, probably with their hood up over their head, typing away in the darkness, attacking us through the internet. But how the would-be criminal is going to come at us is just like in sport. They attack at the weakest point. Networks can be deployed in the outside world in many ways, such as cameras monitoring the highways. That means those locations will have a network connection. And that can be a point of attack in a non-secure outside world. Enclosures can be broken into by attackers Many people think, 'That is okay because I'm going to take that ethernet device that my cameras are connected to and I'm going to put it inside an enclosure.' However, what people do not realize is that the only thing that the enclosure is doing is protecting the ethernet device from Mother Nature. Because, without proper security, those enclosures can be broken into pretty easily. Many of them are just a single key that is not in any way coded to the device. Twofold cyber security People need to realize that cyber security is twofold. It can be carried out by hacking the network or physically breaking Therein lays the problem. People need to realize that cyber security is twofold. It can be carried out by hacking the network or physically breaking into the weakest physical point. And so, a simple boot through the open door of an enclosure can vandalise the devices inside and take down a small or large part of a network. And by definition, this meets the criteria for a cyber-attack. So, how do we go about tackling this problem? Well, security is a reaction marketplace. And for enclosures, there's not, at present, a plethora of solutions out there for to counter these types of attacks. It can be challenging to find what you're looking for through a quick Google search compared to searching for more traditional security protection measures. Deploying smart sensors and detectors But, under Vanderbilt and ComNet, we are currently taking our knowledge and experience from system installation and compiling it together. We're bringing different products from different parts of our business to make a true solution. For instance, we have sensors for enclosures that detect anything from gas or smoke to open doors, detectors that will tell you if someone is trying to smash open your enclosure with a sledgehammer, or that someone is trying to lift your enclosure off of its mount. More importantly, as is not really a one-size-fits-all solution, we have developed a menu structure available that allows customers to pick and choose the ones that will best fit their own requirements.
Related white papers
Four Areas to Consider in Frictionless Access Control
5 Reasons To Integrate Mobile Technology Into Your Security Solution
RFID and Smartphone Readers in Physical Access Control