Axis Communications Intercom: Audio, Video Intercom Systems
(3)
Browse Intercom: Audio, Video Intercom Systems
Intercom System products updated recently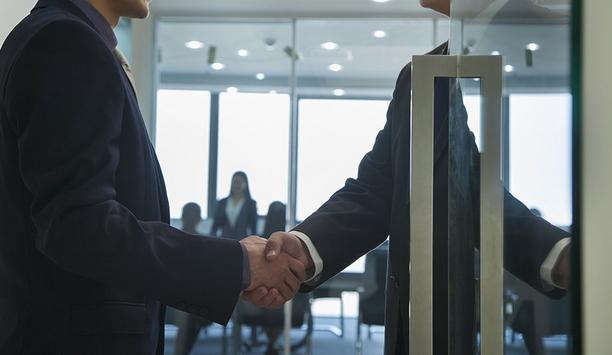 Thermal screening: The Technology That Will Lead Us Out of Lockdown
Across the world, the impact of the current pandemic has majorly disrupted how we function in our everyday lives, as a society, and the ways in which we do our jobs. Throughout, our personal safety and wellbeing, as well as that of our families, neighbours and colleagues, has been paramount - and adapting our day-to-day lives to meet social distancing measures has been a learning curve for us all. As we start to reassemble normal life, precautionary measures will continue to be put in place to achieve the universal aim of mitigating the spread of the virus as much as possible. As different countries reach new stages of this process, some parts of the world continue to live and work in lockdown, while some are beginning to open up. This means governments, as well as businesses and organizations, will need to think beyond one-way systems and sanitation stations to contain the risk of infection as more people begin to return to the outside world. Tracing the spread of COVID-19 Of course, this will need to be driven by higher-level support from leaders in government, healthcare and technology to develop innovative ways of tracking and tracing the spread of COVID-19. From contact tracing solutions, to self-reporting apps and thermal screening cameras – governments and businesses across Europe have a new responsibility to seek and reinforce the most effective ways to ensure people's safety. These measures are particularly pertinent to those reopening their doors as lockdown eases, and those returning to a daily routine of commuting to and serviced office spaces. As more and more people begin to move through public and commercial areas, we will rely more on technology to run in the background to ensure safety and wellbeing is monitored - much like that of the everyday CCTV camera. Thermal temperature screening cameras One piece of technology that we can expect to see as more commonplace is the thermal temperature screening cameras and monitoring system. An example of this kind of device, is D-Link's recently launched all-in-one, intelligent fever screening kit – which includes a dual-lens thermographic camera, blackbody calibrator, as well as integrated management software. Governments, as well as businesses and organizations, will need to think beyond one-way systems and sanitation stations to contain the risk of infection The premise of temperature screening cameras like this one, is to harness thermal imaging technology coupling it with AI to identify if a person is experiencing elevated temperatures, and raise the alarm automatically when someone at risk of spreading is detected. To monitor the progression or depletion of COVID-19, technologies such as AI facial recognition will play an important role in mitigating the risks of the virus spreading. Thermal cameras that use AI can easily capture and manage employee's temperature and stop their entrance if a fever is detected. For this reason, such devices are normally installed in a doorway or entrance to a building to quickly detect and identify those displaying symptoms before entering a building. This type of surveillance will be detrimental to the management of COVID-19 in the world of a 'new normal' – as companies feel their way out and learn as they go along with people's health and wellbeing continuing to be center of the mind. Just as lockdown has had an impact on physical as well as mental health, so too will the adjustment to living life post-pandemic. Not only in getting used to and dealing with the emotional and mental pressures of life on the 'outside' as they leave lockdown, but they also face the very real risk of contracting the virus and the worries they may have of spreading it. Appropriate installation of temperature screening Companies and organizations have a responsibility in these times to play a supportive role towards employees, such as allowing them to continue working from home until they feel comfortable to work in an office setting. Equally, as restrictions ease, employers have a duty to make the workplace a safe place that is able to uphold the wellbeing of staff, which is where, as we wait for a vaccine, we must make use of the available technology. However, in the case of the thermal camera, in order for it to deliver effective results, it must be installed appropriately. To support this, we have outlined some key points to consider when deploying a temperature screening camera here: Choose a solution that features a blackbody calibrator – a vital part for any temperature screening device. A blackbody calibrator is the basis for accurate calibration of infrared thermography devices and allows the device to accurately detect a fever. Check for facing windows or doorways and heat sources such as radiators as these increase the risk of stray heat or cold sources throwing off readings according to the ISO standard associated with this type of equipment Be wary of weather and changes in climate as the device will need time to acclimatise – in order for readings to be clear individuals coming in from outside must wait five minutes before being screened When mounted, the camera must face individuals head-on and in parallel with their face to capture the inner eye area which is crucial for temperature reading Consider an option using AI which will automatically recognize individuals based on photos in the system Check applicability and legality of temperature screening cameras before deploying There's a long way to go before life will fully return to normal. In the meantime, and to help everyone along the way, it's essential that the right measures are in place to protect the physical and mental wellbeing of those we are responsible for. For anyone who is exploring options, know that there is help out there to provide guidance and expertise on the solutions that will be right for you and your business - now, as we go through the remainder of lockdown, and as we slowly move back into everyday lives.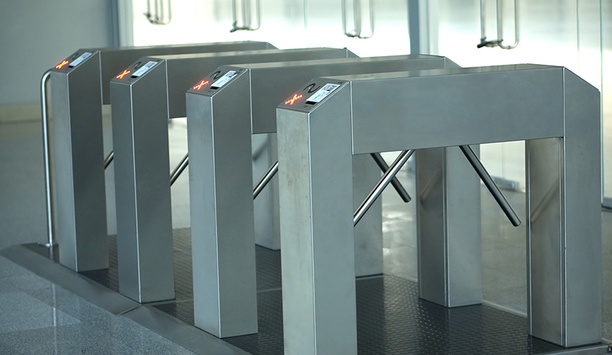 The Digital Transformation Of Modern Access Control Solutions
The safeguarding of premises through the monitoring of entrance and exit points has traditionally been a very manual aspect of security. Human operators have been relied on to make decisions about who to admit and deny based on levels of authorization and the appropriate credentials. The access control business, like many industries before it, is undergoing its own digital transformation But the access control business, like many industries before it, is undergoing its own digital transformation; one where the protection of premises, assets and people is increasingly delivered by interconnected systems utilising IoT devices and cloud infrastructure to offer greater levels of security and protection. Modern access control solutions range from simple card readers to two factor authentication systems using video surveillance as a secondary means of identification, right through to complex networks of thermal cameras, audio speakers and sensors. These systems, connected through the cloud, can be customized and scaled to meet the precise requirements of today's customer. And it's the ease of cloud integration, combined with open technologies and platforms that is encouraging increasing collaboration and exciting developments while rendering legacy systems largely unfit for purpose. Remote management and advanced diagnostics Cloud technology and IoT connectivity means remote management and advanced diagnostics form an integral part of every security solution.Cloud technology and IoT connectivity means remote management and advanced diagnostics form an integral part of every security solution. For example, as the world faces an unprecedented challenge and the COVID-19 pandemic continues to cause disruption, the ability to monitor and manage access to sites remotely is a welcome advantage for security teams who might otherwise have to check premises in person and risk breaking social distancing regulations. The benefits of not physically having to be on site extend to the locations within which these technologies can be utilised. As an example, within a critical infrastructure energy project, access can be granted remotely for maintenance on hard to reach locations. Advanced diagnostics can also play a part in such a scenario. When access control is integrated with video surveillance and IP audio, real-time monitoring of access points can identify possible trespassers with automated audio messages used to deter illegal access and making any dangers clear. And with video surveillance in the mix, high quality footage can be provided to authorities with real-time evidence of a crime in progress. Comprehensive protection in retail The use of connected technologies for advanced protection extends to many forward-looking applications. Within the retail industry, autonomous, cashier-less stores are already growing in popularity. Customers are able to use mobile technology to self-scan their chosen products and make payments, all from using a dedicated app. From an access control and security perspective, connected doors can be controlled to protect staff and monitor shopper movement. Remote management includes tasks such as rolling out firmware updates or restarting door controllers, with push notifications sent immediately to security personnel in the event of a breach or a door left open. Remote monitoring access control in storage In the storage facility space, this too can now be entirely run through the cloud with remote monitoring of access control and surveillance providing a secure and streamlined service. There is much to gain from automating the customer journey, where storage lockers are selected online and, following payment, customers are granted access. Through an app the customer can share their access with others, check event logs, and activate notifications. With traditional padlocks the sharing of access is not as practical, and it's not easy for managers to keep a record of storage locker access. Online doors and locks enable monitoring capabilities and heightened security for both operators and customers. The elimination of manual tasks, in both scenarios, represents cost savings. When doors are connected to the cloud, their geographical location is rendered largely irrelevant. Online doors and locks enable monitoring capabilities and heightened security for both operators and customers They become IoT devices which are fully integrated and remotely programmable from anywhere, at any time. This creates a powerful advantage for the managers of these environments, making it possible to report on the status of a whole chain of stores, or to monitor access to numerous storage facilities, using the intelligence that the technology provides from the data it collects. Open platforms powers continuous innovation All of these examples rely on open technology to make it possible, allowing developers and technology providers to avoid the pitfalls that come with the use of proprietary systems. The limitations of such systems have meant that the ideas, designs and concepts of the few have stifled the creativity and potential of the many, holding back innovation and letting the solutions become tired and their application predictable. Proprietary systems have meant that solution providers have been unable to meet their customers' requirements until the latest upgrade becomes available or a new solution is rolled out. This use of open technology enables a system that allows for collaboration, the sharing of ideas and for the creation of partnerships to produce ground-breaking new applications of technology. Open systems demonstrate a confidence in a vendor's own solutions and a willingness to share and encourage others to innovate and to facilitate joint learning. An example of the dynamic use of open technology is Axis' physical access control hardware, which enables partners to develop their own cloud-based software for control and analysis of access points, all the while building and expanding on Axis' technology platform. Modern access control solutions range from simple card readers to two factor authentication systems using video surveillance as a secondary means of identification Opportunities for growth Open hardware, systems and platforms create opportunities for smaller and younger companies to participate and compete, giving them a good starting point, and some leverage within the industry when building and improving upon existing, proven technologies. This is important for the evolution and continual relevance of the physical security industry in a digitally enabled world. Through increased collaboration across technology platforms, and utilising the full range of possibilities afforded by the cloud environment, the manufacturers, vendors and installers of today's IP enabled access control systems can continue to create smart solutions to meet the ever-changing demands and requirements of their customers across industry.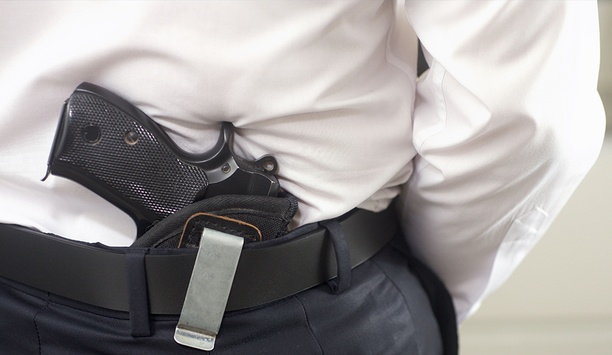 A Secured Entrance Is The First Defense Against An Active Shooter
The statistics are staggering. The death tolls are rising. And those who now fear environments that were once thought to be safe zones like school campuses, factories, commercial businesses and government facilities, find themselves having to add the routine of active-shooter drills into their traditional fire drill protocols. The latest active shooter statistics released by the FBI earlier this year in their annual active-shooter report designated 27 events as active shooter incidents in 2018. The report reveals that 16 of the 27 incidents occurred in areas of commerce, seven incidents occurred in business environments, and five incidents occurred in education environments. Deadly active-shooter events Six of the 12 deadliest shootings in the country have taken place in the past five years Six of the 12 deadliest shootings in the country have taken place in the past five years, including Sutherland Springs church, Marjory Stoneman Douglas High School, the San Bernardino regional center, the Walmart in El Paso and the Tree of Life Synagogue in Pittsburgh, which have all occurred since 2015. Although these incidents occurred in facilities with designated entry points common to churches, schools and businesses, the two most deadly active-shooter events since 2015 were the Route 91 Harvest music festival shooting in Las Vegas that left 58 dead and the Pulse nightclub killings in Orlando where 49 perished. As Christopher Combs, special agent in charge of the FBI field office in San Antonio, Texas, said during a news conference following the August 31 mass shooting in Odessa, Texas that claimed seven lives: "We are now at almost every two weeks seeing an active shooter in this country." Active shooter incidents Between December 2000 and December 2018, the FBI's distribution of active shooter incidents by location looks like this: Businesses Open to Pedestrian Traffic (74) Businesses Closed to Pedestrian Traffic (43) K-12 Schools (39) Institutions of Higher Learning (16) Non-Military Government Properties (28) Military Properties—Restricted (5) Healthcare Facilities (11) Houses of Worship (10) Private Properties (12) Malls (6) What the majority of these venues have in common is they all have a front entrance or chokepoint for anyone entering the facilities, which is why any active-shooter plan must include a strategy to secure that entry point. Situational awareness in perimeter and door security Preventing people with the wrong intentions from entering the space is the goal" According to Paul Franco, an A&E with more than 28 years of experience as a consultant and systems integrator focusing on schools, healthcare and large public and private facilities, that while active shooter incidents continue to rise, the residual effect has been an increase in situational awareness in perimeter and door security. "Certainly, protecting people and assets is the number one goal of all our clients. There are multiple considerations in facilities like K-12 and Healthcare. Preventing people with the wrong intentions from entering the space is the goal. But a critical consideration to emphasize to your client is getting that person out of your facility and not creating a more dangerous situation by locking the person in your facility," says Franco. High-security turnstiles "Schools today are creating a space for vetting visitors prior to allowing access into the main facility. Using technology properly like high-security turnstiles offer great benefits in existing schools where space constraints and renovation costs can be impractical." What steps should they be taken when recommending the proper door security to ensure the building is safe As a consultant/integrator, when discussions are had with a client that has a facility in a public space like a corporate building, government center or industrial facility, what steps should they be taken when recommending the proper door security to ensure the building is safe and can protect its people and assets? For Frank Pisciotta, President and CEO of Business Protection Specialists, Inc. in Raleigh, North Carolina, a fundamental element of his security strategy is making appropriate recommendations that are broad-based and proactive. Properly identifying the adversaries "As a consultant, my recommendations must include properly identifying the adversaries who may show up at a client's door, the likelihood of that event occurring, the consequences of that event occurring, determining if there are tripwires that can be set so an organization can move their line of defense away from the door, educating employees to report potential threats and creating real-time actionable plans to respond to threats. A more reactionary posture might include such thing as target hardening such as ballistic resistant materials at entry access points to a facility," Pisciotta says. Veteran consultant David Aggleton of Aggleton & Associates of Mission Viejo, California recommends that clients compartmentalize their higher security areas for limited access by adding multiple credential controls (card + keypad + biometric), along with 'positive' access systems that inhibit tailgating/piggybacking such as secure turnstiles, revolving door and mantrap if your entrances and security needs meet the required space and access throughput rates. Integrated solution of electronic access control Defining a single point of entry in some public facilities is becoming the new standard of care according to many A&Es and security consultants, especially in a school environment. This approach allows a concerted effort when it comes to staffing, visitor monitoring and an integrated technology solution. The bottom line remains: most buildings are vulnerable to a security breach A proactive stance to securing a door entryway will use an integrated solution of electronic access control, turnstiles, revolving doors and mantraps that can substantially improve a facility's security profile. The bottom line remains: most buildings are vulnerable to a security breach, so it's not a matter of if there will be a next active shooter tragedy, it's only a matter of where. Enhancing access control assurance "There is no easy answer to this question," says Pisciotta referring to how a secured entrance can deter an active shooter. "There have been at least two high-profile incidents of adversaries shooting their way into a facility through access control barriers. So, if the threat so dictates, a ballistic resistant might be required." He concludes: "There is obviously no question that turnstiles, revolving doors and man traps enhance access control assurance. Electronic access control is easy to integrate with these devices and providing that credentials are secure, approval processes are in place, change management is properly managed and the appropriate auditing measures in place, access control objectives can be met."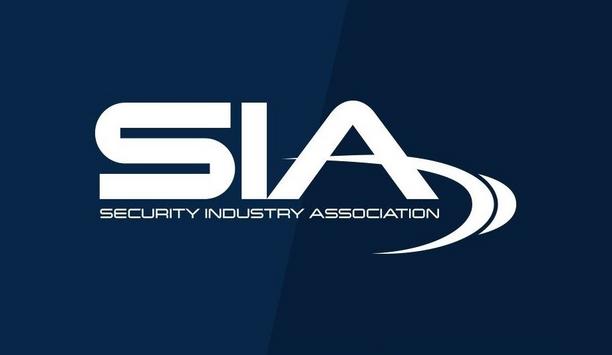 Security Industry Association Discloses The Winners Of The 2020 SIA Women In Security Forum Scholarship
The Security Industry Association (SIA) has selected 12 recipients for the inaugural SIA Women in Security Forum Scholarship – a program developed by the SIA Women in Security Forum designed to further educational opportunities and promote advancement for a diverse security workforce. Through this new scholarship – open to SIA members and student members – each awardee will receive $6,650 to use toward continuing education and professional development courses, conferences or webinars, SIA program offerings, repayment of student loan debt and/or other academic or education programs. "The SIA Women in Security Forum continues to break new ground, inspire me and many others and provide unique opportunities for the widest spectrum of people possible to thrive in this field through initiatives like this new scholarship offering," said SIA CEO Don Erickson. "We congratulate this talented and historic first class of SIA Women in Security Forum Scholarship winners and look forward to celebrating their many accomplishments to come." 2020 Scholarship winners The winners for the 2020 SIA Women in Security Forum Scholarship are: Ryane Burke, Partner Marketing and Events Manager, Identiv Margurie Evans, SIA student member; Event Security Lead, Phoenix Suns Antoinette King, Key Account Manager – end-user, Axis Communications Kavya Madhusudhan, Senior Project Engineer, Allegion Erin Mann, Customer Experience and Strategy Marketing Manager, Multifamily, Allegion Canada Inc. Daphne Navarro, SIA student member Sheethal Rao, Mechanical Engineer, Allegion Jenna Rolfe, SIA student member; Junior Readiness and Security Policy Officer, Global Affairs Canada Joneka Russell, Security Offer, Allied Universal Holly Sanson, Marketing Manager, ADT Commercial Kerri Sutherland, Human Resources Business Partner, Axis Communications Rachel Wyatt-Swanson, Director of Business Development, Cherokee Nation Security & Defense These honorees were selected with the help of SIA's Scholarship Selection Committee – a group comprised of volunteers from the SIA Women in Security Forum and SIA's Human Resources Committee. SIA thanks the scholarship committee and its chairs for their work in evaluating the 2020 scholarship applications. The leadership of women SIA's Women in Security Forum works to engage all security professionals to promote the leadership of women SIA's Women in Security Forum works to engage all security professionals to promote, recruit and cultivate the leadership of women for a more inclusive and diversified industry. The forum's key efforts and activities – in addition to the scholarship – include the SIA Progress Award, which celebrates individuals who advance opportunities and pave the way to success for women in the security industry. Activities also include a quarterly virtual education series; collaborative projects with other organizations that seek to empower women in the security and technology fields; sponsorship of the Women in Biometrics Awards. Biometric identity and security industry The initiative recognizes distinguished females in the biometric identity and security industry; thought leadership opportunities; and engaging networking and professional growth events. The SIA Women in Security Forum is open to all employees of SIA member companies. The 2020 SIA Women in Security Forum Scholarship is generously supported by Diamond Level donor Axis Communications; Emerald Level donors Alarm.com, Allegion, Altronix and BCD International; Ruby Level donors Integrated Security Technologies, Brivo and Securitas. Donors Also, Sapphire Level donors Maureen Carlo, director of strategic alliances at BCD International, Ted Curtin, president of Repworks, Martha Entwistle, Women in Security Forum member, SIA CEO Don Erickson, John Gallagher, vice president of marketing at Viakoo, John Nemerofsky, chief operating officer at SAGE Integration, GSA Schedules Inc. Additionally, also supported by SAGE Integration, Security Specifiers, SoundSecure and Imperial Capital; and scholarship program affiliates SDM, SecurityInfoWatch, Security Matters, Security Sales & Integration and Security Systems News.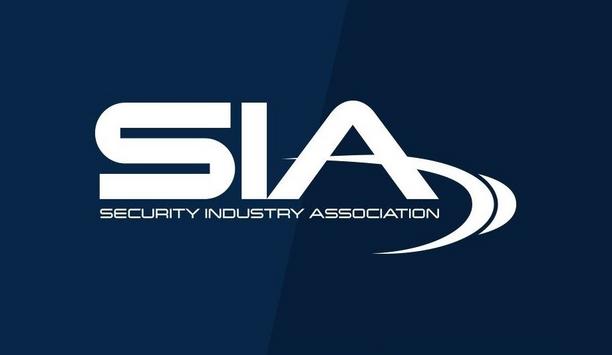 Security Industry Association Announces The Winners Of The 2020 SIA New Product Showcase Awards
The Security Industry Association (SIA) has announced the 2020 winners of the SIA New Product Showcase Awards, the flagship awards program in partnership with ISC West recognizing innovative security products, services and solutions. Top among the winners – who were recognized July 9 during a virtual awards show – was Leica Geosystems, part of Hexagon, receiving the 2020 Best New Product Award. Since its inception in 1979, the SIA New Product Showcase has been the security industry's premier product awards program. New products are reviewed by a panel of judges with extensive industry experience, and in 2020, following significant deliberations, the 30 judges presented awards for technologies covering 23 product and service categories. Leica Geosystems, part of Hexagon, received the Best New Product honor for its 3D Surveillance with Leica BLK247, submitted in the Emerging Technologies category. Building security The 3D Surveillance with Leica BLK247 is "a first-of-its-kind reality capture sensor for building security and operations," said Leica Geosystems. "It is the latest product in the company's BLK product line, a collection of reality capture, scanning and photogrammetry hardware and software. The BLK247 offers continuous, 24/7 LiDAR-based 3D monitoring and change detection within spaces. It does this using LiDAR, 3D digital fencing and continuous scanning to monitor buildings and spaces 24 hours a day, 7 days a week." The prestigious Judges' Choice Award was presented to Suprema Inc. for the Airfob Patch product, submitted in the Access Control Devices & Peripherals Hardware – Wireless category. "Airfob Patch is the world's first mobile-to-RF-card signal translator, enabling mobile phones to communicate with the existing RF card readers," said Suprema Inc. "Wire, batteries nor construction is required for installation. Airfob Patch charges itself by using the existing RF field signals transmitted from the RF reader. It transforms the RF fields into its own power source." New Product Showcase Merit Award SIA is proud to present John Spooner with the 2020 SIA New Product Showcase Merit Award" Additionally, John Spooner – executive vice president at Alarm Detection Systems and an active volunteer judge in the SIA New Product Showcase program. Spooner received the New Product Showcase Merit Award, which recognizes an individual or company who, through their support of the New Product Showcase, demonstrates a commitment to the vision and mission of the program, contributes to its success and promotes the advancement of SIA and the security industry overall. "SIA is proud to present John Spooner with the 2020 SIA New Product Showcase Merit Award; John has not missed a single SIA New Product Showcase event since he began as an active volunteer judge in the program 17 years ago," said Chris Grniet, chair of the SIA New Product Showcase Committee. "He has always been a fair and honest participant and has never hesitated to jump in and help whenever we need him. He has been exemplary in his commitment, participation and ability to help the group reach consensus." Services and contributions "Following hours of panel-driven judging and technology demonstrations, SIA is thrilled to recognize the 2020 winners of the SIA New Product Showcase Awards for their innovative products, services and contributions representing the best new offerings in the market," said SIA CEO Don Erickson. "SIA applauds all the honourees who received awards in 2020 and particularly Leica Geosystems and Suprema Inc. for standing out in this highly competitive field of entrants to earn the Best New Product and Judges' Choice distinctions. Additionally, we congratulate John Spooner on receiving the 2020 New Product Showcase Merit Award in recognition of his many valuable contributions to this premier program." Award winners The 2020 SIA New Product Showcase winners are: Best New Product Award Winner – Leica Geosystems, Part of Hexagon: 3D Surveillance with Leica BLK247 Judges' Choice Award Winner – Suprema Inc.: Airfob Patch New Product Showcase Merit Award Winner – John Spooner, executive vice president, Alarm Detection Systems Category Awards Access Control Devices & Peripherals Hardware – Wireless Winner – dormakaba: BEST Switch™ Tech Access Control Software, Hardware, Devices & Peripherals – Wired Winner – Swiftlane: Swiftlane Access Control Honorable Mention – Altronix Corporation: Tango Anti-Terrorism/Force Protection and Biometrics Winner – Gibraltar Perimeter Security: G-1441 Ultra-Shallow Bollard Winner – IDEMIA: VisionPass Commercial Monitoring Solutions Winner – IronYun Inc.: AI NVR Edge Analytics Communications and Networking Solutions Winner – Axis Communications, Inc.: AXIS C8210 Network Audio Amplifier Convergence and Integration Solutions Winner – Blue Light: Blue Fusion Design, Diagnostic and Installation Tools Winner – Alarm.com: On-Site Wrap Up Emergency Communication Systems Winner – Verint: NowForce Emerging Technologies Winner – BioConnect: BioConnect's Unified Mobile Access Solution Winner – IPVideo Corporation: HALO IOT Smart Sensor 2.0 Fire/Life Safety Winner – Kidde: Kidde Optica Smoke Detectors Hosted Solutions/Managed Services Winner – SiteOwl: SiteOwl Intrusion Detection and Prevention Solutions (Physical) – Wireless Winner – Alula: Slimline Touchpad Honorable Mention – Cartell: CW-SYS Wireless Driveway System Lock and Key Solutions Winner –Medeco: All Weather Padlock Honorable Mention – Abloy Oy: ABLOY® BEAT Mobile Solutions (Connected) Winner – CloudScann: Visual Intelligence Control Center (VICC) With VisualC3 Mobile Honorable Mention: Rapid Response Monitoring: rapidSMS Smart Home Solutions Winner – Alarm.com/Building36: Smart Water Valve+Meter Threat/Risk Management Software Applications Winner – Splan Inc.: SIVI™ – Splan Intelligent Visitor Insights Video Surveillance Advanced Imaging Technologies Winner – Axis Communications, Inc.: AXIS Live Privacy Shield Video Surveillance Cameras (HD/Megapixel) Winner – Bosch Security and Safety Systems: MIC IP Ultra 7100i Honorable Mention – Hanwha Techwin: PNM-9085RQZ Video Surveillance Data Storage Winner – Dragonfruit AI: Dragonfruit LiveArchive Video Surveillance Hardware and Accessories Winner – EIZO Inc.: FDF2711W-IP Video Surveillance Management Systems Winner – Airship Industries, Inc.: Airship EMS v5.4.5 During the 2020 SIA New Product Showcase virtual awards ceremony, in addition to the presentation of the overall and category-specific awards, attendees enjoyed hearing insights from New Product Showcase judges into innovations driving product advancements in the security industry.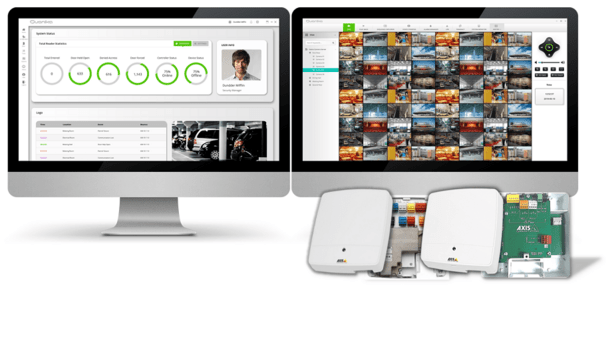 Quanika Announces Distribution Agreement With Ingram Micro For Axis Communications Integration Software
Systems consultants and end-users who want to use products from Axis Communications now have a choice of easy, off-the-shelf options, following a distribution agreement between Ingram Micro and Quanika. Quanika's latest portfolio of software solutions, already being used in the NHS and at major distribution and manufacturing sites, is designed to make integration more straightforward. The company's modular, ready-made approach means that it is now simple to deploy Axis Communications' full range of network cameras, video management software, access control, and audio products into any system, of any size, from stand-alone sites to multi-location projects. Integration of third-party systems Quanika's seamless technology range – which includes Quanika Compact, Quanika Enterprise, and Quanika VisitorPoint - also allows an extensive choice of third-party systems to be integrated. This can include everything from intruder alarms, fire, and building management systems to individual, operations-specific business management databases, systems, or devices. As well as providing new integration routes for security systems integrators, the distribution agreement with Quanika opens up extensive project options for Ingram Micro's customer base of ICT systems integrators, allowing them to deliver modular, off-the-shelf security solutions using Axis Communications' highly regarded security products for the first time. Security and safety management interface Welcoming the deal, Raj Pandya, Director Specialty Solutions, Ingram Micro, said that Quanika's solutions would help customers with a wide range of applications, from small and medium scale projects up to enterprise-level, providing a single, intuitive, security and safety management interface. "This development is so important because it will unlock new opportunities for ICT integrators and consultants," he said. "For the first time it allows Ingram Micro customers to bring together best-in-class video, access and security products from Axis Communications, as part of a complete integrated system, under the easy, off-the-shelf Quanika umbrella." Operational efficiency This development is so important because it will unlock new opportunities for ICT integrators and consultants" Quanika Compact is a practical and affordable choice for small-to-medium applications in healthcare, retail, manufacturing, logistics and similar locations, giving users the ability to tie together and flexibly manage multiple sites. Quanika Enterprise is designed for larger-scale facilities and corporate enterprises, including multi-purpose buildings, hotels, transportation hubs, hospitals, and universities, giving organizations complete control and situational awareness across their entire estates globally. And the Quanika VisitorPoint visitor management solution streamlines and automates reception operations, and delivers significant operational efficiency by eliminating manual tasks. Integrated solutions "The ready availability of Quanika solutions from Ingram Micro will be welcome news for all those who want the choice to use Axis Communications' highly regarded hardware as part of their integrated solutions," says Quanika European sales director, Phil Campbell. "In short, this opens up exciting new options for systems consultants, integrators and their customers."
Related white papers
5 Reasons To Integrate Mobile Technology Into Your Security Solution
RFID and Smartphone Readers in Physical Access Control
The Role Of IT In Physical Access Control