PCSC Access control systems & kits
(13)
Browse Access control systems & kits
Access control system products updated recently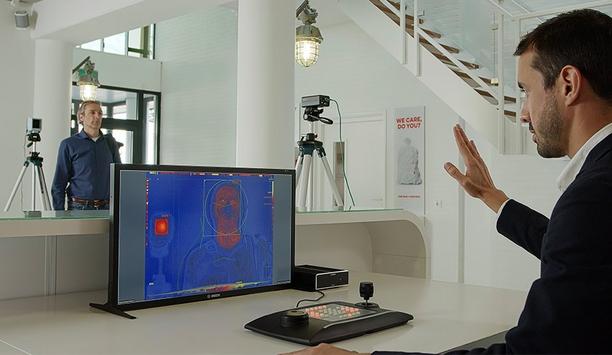 Q&A: Bosch Video Systems & Solutions' Michael Seiter And Magnus Ekerot On Smart Technology, "AIot", And Plans For 2021
Q: Mr. Seiter, Mr. Ekerot, you both joined Bosch Building Technologies' business unit Video Systems & Solutions as Senior Vice Presidents in March 2020, when the Coronavirus pandemic was just beginning. How did your business unit get through 2020? Magnus Ekerot: The crisis was also felt at Bosch. At the same time, demand has risen for solutions that keep businesses open and protect people's health. We offer corresponding video solutions that can make a significant contribution to containing the pandemic. Michael Seiter: Overall, we managed the past year well despite the challenges and have been growing again since the third quarter compared to 2019. We see good opportunities for further growth in 2021. Q: Has the Corona crisis again accelerated the development of smart technologies in the security technology market, and does the security market in contrast to most industries benefit from the crisis more than it suffers? Michael Seiter: The Corona crisis has definitely demonstrated that the future lies in data-driven solutions. Thanks to our product development strategy already being based on this, we at Bosch were very quickly able to develop new products for the 'New Normal' and to expand existing products accordingly. To give one or two examples: in cooperation with Philips, we very quickly developed a people counting solution for retail operations – smart Philips displays in conjunction with smart cameras from Bosch that provide protection for staff and customers. The In-Store Analytics software solution was also implemented with additional features. Shop owners can now make decisions based on customer movement data such as "Where do we position products to avoid queues or crowds?" HTD involves a touch-free monitoring system to accurately and speedily identify people with heightened skin temperature The latest highlight is the Bosch Human Skin Temperature Detection solution, in short HTD. This involves a touch-free monitoring system to accurately and speedily identify people with heightened skin temperature at control points in offices, factory floors, or airports. The benefits of previously existing solutions on the market are sometimes called into question. Competitors are often unable to deliver what they promise because, for example, the measured temperature of the skin does not correspond to the core temperature of the person, or fluctuates, due to environmental influences. Therefore, we developed a software-based solution that, in compliance with GDPR, first allows people with potentially elevated body temperatures to be filtered out, and in a second step, allows medical personnel to perform a more targeted fever measurement. Q: You see a lot of potential for the video security industry in new technologies such as Artificial Intelligence and the Internet of Things. What specific opportunities do you mean, and how are you leveraging these technologies at Bosch Building Technologies? Michael Seiter: Bosch has committed itself fully to an "AIoT" – AI meets IoT – strategy. The development of AI algorithms and software, in general, is at Bosch significantly driven in the security space. By AIoT, we specifically mean the networking of physical products and the deployment of artificial intelligence. With AI we aim to enable clients to understand events at an ever-deeper level and predict them in the future – the keyword being predictive – so that they can act proactively. This is particularly important for health and safety. An example is the Intelligent Insights solution where the user can anticipate potentially dangerous situations, for instance in maintaining social distance and a maximum number of people numbers in any one area. Q: From your point of view do you have an advantage over other suppliers when it comes to AI-based products in the video arena? Michael Seiter: The analysis and utilization of video data have long been front and center with us. Since 2016 we've been following the strategy of offering AI applications in the form of integrated intelligent video analytics as a standard in our network cameras. Data such as color, object size, object speed, and direction are all measured. Simply put, you can say this is seeing and understanding – which is the principle behind smart security cameras. Today it's much more a question of intelligent, data-based solutions than collecting high-quality pictures and storing them for the record. Bosch has been investing heavily in AI for years, from which we can benefit greatly in our area. In the first quarter, for example, we will launch a vehicle detector based on deep learning that is already running on our cameras. This will create significant added value for our customers in the area of intelligent traffic control. Q: Mr. Ekerot, what advantages do customers have in AI-based video security from Bosch? Magnus Ekerot: A key advantage is strong customer focus with tailored solutions that are at the same time modular and scalable through new AI algorithms A key advantage is our strong customer focus with tailored solutions that are at the same time modular and scalable through new AI algorithms. Take the example of Camera Trainer, a machine learning software that can be directly uploaded to Bosch network cameras. The camera is thus trained up on recognizing objects and situations – tailored to the specific needs of our customers. If the camera detects the defined scenario, it performs a predefined action in real-time – for example, a count or an alarm. The latest example is our new camera platform Inteox. As a completely open camera platform, Inteox combines Bosch's intelligent video analytics with an open operating system. This allows programmers to develop specific software applications - or apps - for various application purposes. These can then be loaded onto cameras – the same principle as an app store for smartphones. To sum up, Bosch AI applications support customer-specific needs related to data analysis while enabling totally new applications within and beyond the video security market. Q: Can you name a specific current project where Bosch has deployed an AI-based solution? Magnus Ekerot: A current ground-breaking project using our smart cameras is being implemented as a pilot in the USA. Smart Ohio enables users to configure more intelligent traffic flows and thus ensure mobility, safety, and the efficient use of roads today and tomorrow. The new vehicle detector mentioned by Mr. Seiter also plays a central role here. Our overall goal is to provide connected smart sensor solutions for public and private transportation agencies to enable them to operate their roads safely and efficiently. The Intelligent Insights can anticipate potentially dangerous situations, for instance in maintaining social distance and a maximum number of people numbers in any one area Q: Mr. Seiter, you have been involved with the topic of mobility for some time. What experience from your previous job in the automotive business of Bosch might help you when it comes to further develop the video portfolio of Bosch Building Technologies? Michael Seiter: There's a lot to tell. First of all, the development of core algorithms for video-based solutions, whether for autonomous driving, for vehicle interior monitoring, or for our Bosch Building Technologies video systems, all come together at Bosch's Hildesheim location. This gives us considerable synergies and allows us to bring R&D results to market faster and more flexibly. Essentially, assisted driving systems use AI algorithms that process ever-increasing volumes of video data. Attempts are being made to imitate the human being and enable the vehicle to understand better the surrounding environment with its 'eyes'. This predictive capability is especially critical with autonomous driving. For example, key questions include: "How should the car respond and what could potentially happen next?" "What kind of environment does it find itself in?" etc. There are many activities in this area at Bosch that in my new role in security we can also strongly benefit from. I am now bringing a lot of this experience and existing R&D achievements to Bosch Video Systems & Solutions, which also results in further synergies with our mobility division: At Stuttgart Airport, autonomous driving is already being implemented together with Mercedes-Benz and the parking garage operator Apcoa as part of the "Automated Valet Parking" project, or AVP for short, in which intelligent video systems from Bosch Building Technologies are making a significant contribution. Mr. Ekerot, you have a lot of experience in the video security area. Where do you position Bosch Building Technologies now in this market and what specific goals are you pursuing? Magnus Ekerot: Our clients are looking for reliable partners and products. We are a strong brand; you can rely on Bosch products. Bosch is a thought leader in video and a pioneer in AI applications in this field since 2016. Data security is everything to us: Our products conform to the EU's GDPR regulations. Beyond that, we have an extensive camera portfolio that complies with the US National Defense Authorization Act (NDAA) for video security devices. This enables our portfolio to be deployed for example within US government buildings. We are planning to conclude more software maintenance agreements with our clients in 2021. These deliver investment and future security for our customers and include for example a 'patch guarantee' along with regular updates with new functionalities. This is the first step in a comprehensive plan to access new revenue channels for us and our partners delivering the best technology and excellent service to the end-user! Overall, many new products will be launched this year and this trend will intensify. Our goal is to establish new product families that follow a simple principle: "The development and delivery of disruptive, predictive video solutions that every user can trust because of the underlying sustainable forward-thinking mindset." It's been much discussed of late that Bosch is one of the very first companies globally that operates on a CO2-neutral basis. How does sustainability impact your business? Magnus Ekerot: IoT solutions are actually sustainable and contribute to environmental protection Our IoT solutions are actually sustainable and contribute to environmental protection. For example, our cameras are sustainable in that they remain up-to-date through software updates and needn't be constantly exchanged for new ones. Our systems demonstrate sustainability also operationally as they can be managed remotely. System integrators don't need to be physically present, thus avoiding unnecessary travel with its accompanying emissions. All in all, Bosch Building Technologies develops ways to accompany and support our clients in reaching their climate goals via new technologies. This can be done, for example, through improved energy efficiency, the total cost of ownership models, organizing and simplifying the supply chain, and helping our customers meet their social responsibilities. The Power of Bosch helps us here to leverage company-wide research to be two steps ahead, a shade faster, when it comes to new technologies and initiatives that our and future generations will benefit from. I should also say that I am personally very proud to work for a company that set an ambitious climate goal for itself and achieved it! Can you already share a preview of your technology innovations in 2021? Michael Seiter: We see great market potential for our cameras that use artificial intelligence and can be updated flexibly throughout their lifecycles. I have already mentioned the deep learning-based vehicle detector in our cameras. More such solutions – also for other applications where object and person recognition are important – will follow in the course of the year. And the best part is: with AI, the more data we collect and the more intelligently we use it, the better the solutions become and the more added value they bring to the customer. This will revolutionize our industry! Another example is our cloud-based solutions, for example for alarm monitoring. Here, we can now also integrate third-party cameras and, building on this, offer and jointly develop our intelligent software-based solutions. This gives our customers more opportunities to take advantage of the opportunities created by AI. The trend towards integration of the various security technologies seems to be driven mostly by the rapid progress in software development. Does this affect full-range suppliers such as Bosch and what specific plans for fully integrated security solutions do you have for the future? Michael Seiter: Naturally, this suits us as a full-scope supplier. Bosch solutions are deployed in many cross-domain client projects. We have experts for the different domains under one roof and a strong brand with the same quality promise for all areas. Nevertheless, it is always also about specific domain excellence. Only when you master all different areas and have profound and proven expertise in each of them you can succeed in integrated cross-domain projects. The respective business units craft their future strategies and innovation roadmaps with this in mind – as we do in the field of Video Systems & Solutions. Our business unit offers fully integrated Bosch video solutions that can be extended and operated on open systems. This is why we drive open platforms such as Inteox, to offer customers from a wide range of industries the right solutions. Our Bosch Integration Partner Program that we launched in 2012 is also heading in this direction – every product can be integrated into multiple other systems and VMS solutions. In summary: At Bosch, we are both a one-stop-shop, but also an open-system, meaning we offer customers maximum flexibility in their choice of products and services.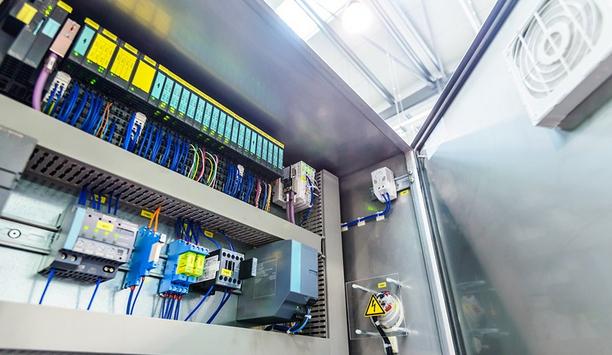 We Need To Talk About Intelligent Enclosure Protection
Enclosures containing electronics, communications or cabling infrastructure offer a simple attack point for cyber breaches and an opportunity for a physical attack on the hardware. Yet, many of these assets are housed within enclosures that provide minimal security features to offer a deterrent to any would-be attacker. This has always just been a pet hate. Walking down the high street of a town anywhere in the United Kingdom, you can often see open street communication cabinets. You can actually look directly inside at the equipment. And if I was a bad guy, I could quite easily just put my foot into their enclosure and quite quickly take out their infrastructure. Charged service for enclosures This seems crazy when a US$ 2 magnetic contact on a door can quickly tell you whether your enclosure is open or shut, and can be vital in keeping your network alive. Moreover, the operators of these systems, whether it is telecoms or internet providers, are providing a charged service to their customers, so they should really be protecting their enclosures. Why has that security level not been so readily taken into the outside world, into the unprotected environment? More sobering, if you contrast this security approach to the approach taken in the data center world, an environment that already has multiple stringent security protocols in place, you get a very different picture. For instance, security devices can capture snapshots of anyone who opens a cabinet door in a data room, so it is recorded who has opened that door. While that is just one simple example, it begs the question. Why has that security level not been so readily taken into the outside world, into the unprotected environment? In my mind, a lot of it boils down simply to education. Network connection, easy point of cyber attacks Our preconceived idea about cyber security is some big corporation being knocked out or held to ransom by, again in our mind, someone sitting at a laptop, probably with their hood up over their head, typing away in the darkness, attacking us through the internet. But how the would-be criminal is going to come at us is just like in sport. They attack at the weakest point. Networks can be deployed in the outside world in many ways, such as cameras monitoring the highways. That means those locations will have a network connection. And that can be a point of attack in a non-secure outside world. Enclosures can be broken into by attackers Many people think, 'That is okay because I'm going to take that ethernet device that my cameras are connected to and I'm going to put it inside an enclosure.' However, what people do not realize is that the only thing that the enclosure is doing is protecting the ethernet device from Mother Nature. Because, without proper security, those enclosures can be broken into pretty easily. Many of them are just a single key that is not in any way coded to the device. Twofold cyber security People need to realize that cyber security is twofold. It can be carried out by hacking the network or physically breaking Therein lays the problem. People need to realize that cyber security is twofold. It can be carried out by hacking the network or physically breaking into the weakest physical point. And so, a simple boot through the open door of an enclosure can vandalise the devices inside and take down a small or large part of a network. And by definition, this meets the criteria for a cyber-attack. So, how do we go about tackling this problem? Well, security is a reaction marketplace. And for enclosures, there's not, at present, a plethora of solutions out there for to counter these types of attacks. It can be challenging to find what you're looking for through a quick Google search compared to searching for more traditional security protection measures. Deploying smart sensors and detectors But, under Vanderbilt and ComNet, we are currently taking our knowledge and experience from system installation and compiling it together. We're bringing different products from different parts of our business to make a true solution. For instance, we have sensors for enclosures that detect anything from gas or smoke to open doors, detectors that will tell you if someone is trying to smash open your enclosure with a sledgehammer, or that someone is trying to lift your enclosure off of its mount. More importantly, as is not really a one-size-fits-all solution, we have developed a menu structure available that allows customers to pick and choose the ones that will best fit their own requirements.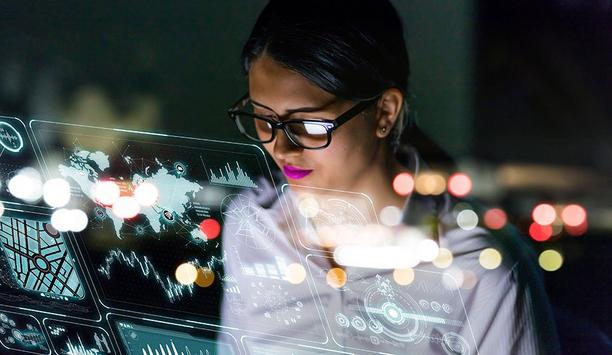 We Have The Technology To Make Society Safer – How Long Can We Justify Not Using It?
While the application of facial recognition within both public and private spheres continues to draw criticism from those who see it as a threat to civil rights, this technology has become extremely commonplace in the lives of iPhone users. It is so prevalent, in fact, that by 2024 it is predicted that 90% of smartphones will use biometric facial recognition hardware. CCTV surveillance cameras Similarly, CCTV is a well-established security measure that many of us are familiar with, whether through spotting images displayed on screens in shops, hotels and offices, or noticing cameras on the side of buildings. It is therefore necessary we ask the question of why, when facial recognition is integrated with security surveillance technology, does it become such a source of contention? It is not uncommon for concerns to be voiced against innovation. History has taught us that it is human nature to fear the unknown, especially if it seems that it may change life as we know it. Yet technology is an ever-changing, progressive part of the 21st century and it is important we start to shift the narrative away from privacy threats, to the force for good that LFR (Live Facial Recognition) represents. Live Facial Recognition (LFR) We understand the arguments from those that fear the ethics of AI and the data collection within facial recognition Across recent weeks, we have seen pleas from UK organizations to allow better police access to facial recognition technology in order to fight crime. In the US, there are reports that LAPD is the latest police force to be properly regulating its use of facial recognition to aid criminal investigations, which is certainly a step in the right direction. While it is understandable that society fears technology that they do not yet understand, this lack of knowledge is exactly why the narrative needs to shift. We understand the arguments from those that fear the ethics of AI and the data collection within facial recognition, we respect these anxieties. However, it is time to level the playing field of the facial recognition debate and communicate the plethora of benefits it offers society. Facial recognition technology - A force for good Facial recognition technology has already reached such a level of maturity and sophistication that there are huge opportunities for it to be leveraged as a force for good in real-world scenarios. As well as making society safer and more secure, I would go as far to say that LFR is able to save lives. One usage that could have a dramatic effect on reducing stress in people with mental conditions is the ability for facial recognition to identify those with Alzheimer's. If an older individual is seemingly confused, lost or distressed, cameras could alert local medical centers or police stations of their identity, condition and where they need to go (a home address or a next of kin contact). Granted, this usage would be one that does incorporate a fair bit of personal data, although this information would only be gathered with consent from each individual. Vulnerable people could volunteer their personal data to local watchlists in order to ensure their safety when out in society, as well as to allow quicker resolutions of typically stressful situations. Tracking and finding missing persons Another possibility for real world positives to be drawn from facial recognition is to leverage the technology to help track or find missing persons, a lost child for instance. The most advanced forms of LFR in the market are now able to recognize individuals even if up to 50% of their face is covered and from challenging or oblique angles. Therefore, there is a significant opportunity not only to return people home safely, more quickly, but also reduce police hours spent on analyzing CCTV footage. Rapid scanning of images Facial recognition technology can rapidly scan images for a potential match Facial recognition technology can rapidly scan images for a potential match, as a more reliable and less time-consuming option than the human alternative. Freed-up officers could also then work more proactively on the ground, patrolling their local areas and increasing community safety and security twofold. It is important to understand that these facial recognition solutions should not be applied to every criminal case, and the technology must be used responsibly. However, these opportunities to use LFR as force for good are undeniable. Debunking the myths One of the central concerns around LFR is the breach of privacy that is associated with 'watchlists'. There is a common misconception, however, that the data of every individual that passes a camera is processed and then stored. The reality is that watch lists are compiled with focus on known criminals, while the general public can continue life as normal. The very best facial recognition will effectively view a stream of blurred faces, until it detects one that it has been programmed to recognize. For example, an individual that has previously shoplifted from a local supermarket may have their biometric data stored, so when they return to that location the employees are alerted to a risk of further crimes being committed. Considering that the cost of crime prevention to retailers in recent years has been around £1 billion, which therefore impacts consumer prices and employee wages, security measures to tackle this issue are very much in the public interest. Most importantly, the average citizen has no need to fear being 'followed' by LFR cameras. If data is stored, it is for a maximum of 0.6 seconds before being deleted. Privacy Privacy is ingrained in facial recognition solutions, yet it seems the debate often ignores this side of the story Privacy is ingrained in facial recognition solutions, yet it seems the debate often ignores this side of the story. It is essential we spend more time and effort communicating exactly why watchlists are made, who they are made for and how they are being used, if we want to de-bunk myths and change the narrative. As science and technology professionals, heading up this exciting innovation, we must put transparency and accountability at the center of what we do. Tony Porter, former Surveillance Camera Commissioner and current CPO at Corsight AI, has previously worked on developing processes that audit and review watch lists. Such restrictions are imperative in order for AI and LFR to be used legally, as well as ethically and responsibly. Biometrics, mask detection and contactless payments Nevertheless, the risks do not outweigh the benefits. Facial recognition should and can be used for good in so many more ways than listed above, including biometric, contactless payments, detecting whether an individual is wearing a facemask and is therefore, safe to enter a building, identifying a domestic abuse perpetrator returning to the scene of a crime and alerting police. There are even opportunities for good that we have not thought of yet. It is therefore not only a waste not to use this technology where we can, prioritising making society a safer place, it is immoral to stand by and let crimes continue while we have effective, reliable mitigation solutions.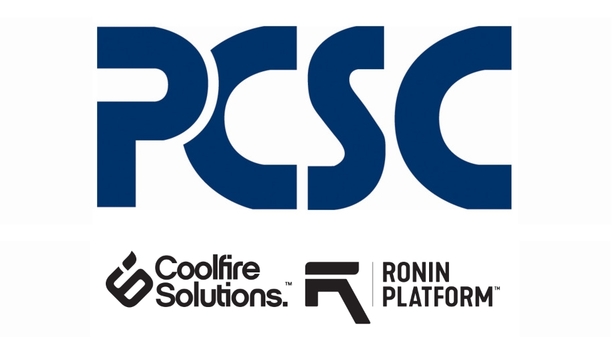 PCSC And Coolfire Solutions Collaborate To Deliver Top-level Capabilities For Access And Security
PCSC, a designer and manufacturer of access control solutions and Coolfire Solutions, a St. Louis based software company known for creating Military-Grade situational awareness platforms, collaborate to deliver top-level capabilities for access and security. Coolfire Solutions created its innovative Ronin Platform to deliver software that sits on top of existing systems and infrastructure to transform data into actionable intelligence. Originally developed for the U.S. military, the Ronin Platform is being widely adopted by industry leaders and organizations who recognize the importance of placing the right data, in the right hands, in real-time, so that intelligent decisions can be made. LiNC-NXG PSIM System Stacking the Ronin Platform on top of the data provided by PCSC's LiNC-NXG PSIM system provides a robust, real-time common operational pictureStacking the Ronin Platform on top of the data provided by PCSC's LiNC-NXG physical security information management system provides a robust, real-time common operational picture, visually representing physical security events, and enabling a coordinated security response. For instance, urgent security related event details are pushed to mobile devices of nearby security officials for immediate action. An additional benefit, in the case of an on-premises environment, the underlying access management system is not exposed, only the top-level data is managed. Extend The Capabilities Of Access Solutions "An extremely impressive GUI for our industry and an actionable set of features extend the capabilities of PCSC's access solutions for real-time response," said Mas Kosaka, President and CEO of PCSC. "The expansion possibilities are virtually limitless too. We're excited to debut the capabilities of Ronin to our Business Partners during the PCSC Symposium in conjunction with ISC West, the largest security industry trade show in the U.S." Coolfire Solutions and PCSC have the experience and capabilities to transform the way security professionals do their job every day" "Coolfire Solutions and PCSC have the experience and capabilities to transform the way security professionals do their job every day. We can maximize the value of existing technology investments by combining data from any source and making it actionable," said Don Sharp, CEO at Coolfire Solutions. "Security professionals have an incredibly challenging job and it's only getting tougher. By bringing all of their critical data onto a single pane of glass we can increase the level of security while driving significant operational efficiencies."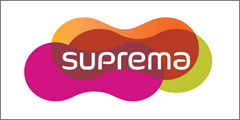 Suprema To Globally Provide And Support BioConnect Identity Platform
The BioConnect Identity Platform provides an integration of Suprema's biometric solutions with the majority of leading access control systems BioConnect and Suprema have announced Suprema's launch of the BioConnect Identity Platform. Developed by BioConnect, Suprema's long-standing strategic partner in North America, the BioConnect Identity Platform provides an integration of Suprema's biometric solutions with majority of the leading access control systems in the global security market. Under the appointment, Suprema will provide and support the BioConnect Identity Platform globally from June 1st, 2016 onward. Powerful Integration FeaturesWith the BioConnect Identity Platform's powerful integration features and BioConnect's and Suprema's partner eco-systems, enterprises benefit from the ability to take advantage of deploying biometrics with their existing (or their choice of) access control vendor, standards, devices and way of operating. The BioConnect Identity Platform enables the seamless integration of Suprema's biometric terminals with access control systems, ERP and time and attendance systems, supporting biometric and multi-factor authentication, biometric enrollments and user ID management. One Central System The solution enables greater security, identity assurance and convenience from one central system and has ultimately changed the way that the physical access control market can consume biometrics as an authentication strategy. No other manufacturer around the world has been able to offer this level and quality of integrations - with the BioConnect Identity Platform boasting over 20. "With the BioConnect Identity Platform, BioConnect complements our goal of providing industry-leading biometric security solutions to the global market. The product is a ready-made bridge solution that provides easier integration of cutting-edge Suprema biometric technology together with a customer's choice of leading access control systems," said Young Moon, VP of Suprema. "We are looking forward to providing the BioConnect Identity Platform to a more global security market and are excited to offer our customers a seamless and cost-effective way of adopting Suprema's biometric security solutions," Moon added. Innovative Technologies From the perspective of the access control provider, the BioConnect Identity Platform opens up the option to provide a Suprema biometric solution and continue to benefit from the complete product line as Suprema brings new and innovative technologies to market. "As a Suprema partner we have experienced a lot of growth in the North American and UK markets due to its leadership and continued emphasis on producing biometric products of superior quality, versatility and range," said Steve Greb, Strategic Director of Business Development at BioConnect. "We're very excited to draw on Suprema's impressive partner network and continue to build out our Quest for Rightful Identity on a global scale." Integration With Leading Systems The BioConnect Identity Platform integrates the following leading access control systems with the Suprema biometric terminals; ACT ACTManage, AMAG Symmetry, Axis A1001, Brivo OnAir/OnSite, Genetec Security Center, IMRON IS2000, Lenel OnGuard, Open Options dnaFusion, Paxton Net2, Honeywell ProWatch, Honeywell WINPAK, RS2 AccessIT!, S2 Netbox, Software House CCURE 9000, Stanley SecureNET, Gallagher Command Centre and now PCSC LiNC-PLUS. Suprema and BioConnect will team together to showcase the BioConnect Identity Platform at IFSEC 2016 in London on June 21st-23rd at Stand E1400.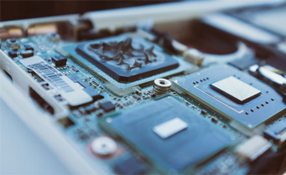 Do's And Don'ts Of Managing Legacy Systems – Migration Better Than Rip-And-Replace For Enhancing Security Control System Functionality
Systems may be reliable and performing as originally intended, but can also beoutdated in comparison to current technology offerings Let's start by defining what a legacy system is in the context of a security control system. Legacy refers to an installed and operating security control system made up of numerous components, both hardware and software, that have been eclipsed by newer technologies. A shortage of parts and pieces may be creeping in, and it's also likely the older stuff has a service tech scratching his head when faced with a configuration setting or data entry protocol. The newer technologies, however, may still be providing much of the desired functionality required by the legacy system user. Legacy in this context then is not necessarily a pejorative term. The system may be both reliable and performing as originally intended but is outdated in comparison to current technology offerings both from a communications standpoint and as it relates to applications and data mining. So what to do? For openers, as my dad would day, do a Ben Franklin list of do's and don'ts. Naturally you'd love to move to a new, bigger or smaller, better and faster system. But, first, what does that list look like? I for one think is might begin to look like this: Things To Do When Managing Legacy Systems Do you have a handle on your current technology capabilities? Many legacy systems are underutilised and have features that are not used. Revisit your systems capabilities: You are likely to make some pleasant discoveries. Do you have a handle on your current technology capabilities? Many legacy systems are underutilized and have features that are not used Do you currently know how all of the pieces and parts in your system are currently communicating? A great start for planning the next steps is to understand the "plumbing." Associated with that is the location of communication; specifically, how are things wired and where are they terminated, recorded and catalogued? What does your power distribution for the system components look like? Do you have backup and other means of maintaining operations during a loss of power, and where is that stuff? If not done recently, this step provides an opportunity to ensure you are ready for things that don't happen and also to revisit codes. It's always worthwhile if a maintenance provider is available to a system test in this area, or it can be self-conducted. What is the state of your record management, and when was the last time you did some basic housekeeping, such as backup and the like? If you don't remember when you did it last, stop reading and go do some housekeeping — it's clearly due now! What works for you and your organization, and what have you developed a work-around for? If your "super users" have found ways to manage desired system outcomes by some clever workaround, are there other desired features? Do you have a relationship with an authorized service provider or an on-staff trained first responder? Do you have attic stock (stuff you own) to support those older components? I like to think of it like making a road trip with a spare tire and basics in the trunk in case an extended unplanned stop on the side of the road interrupts your trip. Have you developed a plan for an eventual upgrade? What's first, what does it cost and whom will I let provide pricing to do so? Rip-and-replace isn't your only option. There are many products and servicesavailable to migrate from a legacy to next steps utilizing embedded infrastructure Planning And Management What are my/your basic functional requirements, and where are the gaps now you must fill for enterprise sustainability? That legacy system likely has paid its way and now needs to be retired; I'm not ready either. Do you have a business case for this refresh – applications, data mining, new and reporting and risk mitigation strategies? If not, you are missing this first step of legacy migration planning and management. Managing the age includes a system exit strategy. Getting C suite, namely your CFO's, attention is key; sustainability of your enterprise is 101, so functionality as it relates to risk mitigation is essential to keeping your entity flourishing. So What Are The DON'T's? Don't trivialize the migration or response to the Do's or you'll end up in a big To Do. Don't minimize the relationship with existing integration resources you have worked with, old and new. Organizations evolve, some for the best, some not so. Refresh these relationships as well; resources are like bridges – you never know when a crossing is needed. Don't rush into the latest and greatest; be wary of who's definition you subscribe to. There's a reason they call it the "cutting" edge. Don't believe that rip-and-replace is your only option. There are many legacy systems in our industry, and many well-made and well-thought-out products and services are available to migrate from a legacy to next steps utilising embedded infrastructure. The bottom line: Define your parameters, select your partners and engage companies with a history of legacy migration and thought leadership. If your legacy includes some products with forward-thinking engineering thought leadership, you may be able to manage your needs with security control board-level replacements or the flashing of new firmware and upgrades to software. I'm aware of several companies whose products elegantly move through time, adding new applications and functionality without wholesale rip-and-replace. These legacies carry on. The market has responded to you and others eager to know their options. There are many ingenious and clever ways to upgrade communications and transport of data, reliable mainstream products designed to meet this challenge head-on. There are solutions aimed at allowing you to use current IT and Internet of Things (IoT) apps and functionality. However, there are also quite a number of technology partners able help make the leap from analog to digital using existing pathways. The bottom line: Define your parameters, select your partners and engage companies with a history of legacy migration and thought leadership. They are most likely to produce the best results and allow you to leave behind the legacy you want to be associated with.
Related white papers
Four Areas to Consider in Frictionless Access Control
Physical Access Control In Higher Education
11 Considerations For Embedded System RFID Readers