Compare 15002A-VR20K with 1500PoE-VR50K
(2)
People also viewed these products
Featured security companies
Related Videos
CrossChex Mobile App Guide for Access Control - M3 PRO
Dahua Provides Surveillance Cameras, NVR And Ethernet Switches To Enhance Security At Pets Corner
Bluetooth Touchless Entry With Verkada Access Control Integration Is Key For St Botolphs Security
Committed to providing the best possible security for their tenants, the landlords of the prestigious new St Botolphs Building in the City of London specified an integrated security installation that would combine CCTV and access control. Appointed by Skanska to provide this installation, independent electronic security specialist Quantum UK Ltd. selected the SiPass integrated access control system from Security Products from Siemens as the basis of its design.The SiPass integrated system was chosen for this prestigious project not only because of the tight integration it provides with CCTV installations, but also because it offers almost unlimited flexibility to cope with changes in end user requirements, and because it combines high end performance and features with very competitive pricing.The St Botolphs Building is one the largest new developments in the City, providing more than 500,000 sq ft of highly specified and flexible office accommodation. Of significant architectural merit – it was designed by leading international architect Grimshaw – and located just a short walk from The Lloyd's Building and Liverpool Street transport interchange, it is already proving attractive to blue-chip tenants.Such tenants, however, expect and require that buildings they occupy have in place electronic security systems that are effective and versatile yet unobtrusive, requirements that are most readily met with an integrated solution. Having been asked to tender for the landlord's security installation at the St Botolphs Building, Quantum (UK) Ltd explored a number of ways in which these requirements could be met, but ultimately decided that by far the best option would be to use the SiPass integrated system from Siemens."Although we have extensive experience in access control and we've used Siemens products on many projects, we had never previously used SiPass integrated," said Lee Brockman of Quantum (UK) Ltd. "It would be easy to think, therefore, that it was a risky decision to use it for the first time on such an important project.""However, we'd looked at SiPass integrated very carefully and we'd already discovered how easy it was to configure and use. In addition, we knew from past experience that, if we needed it, Siemens would be ready and willing to provide expert support. Bearing in mind also that, in terms of features and performance, it was the best choice for the job by a wide margin, we had absolutely no hesitation in putting it forward." Siemens SiPass integrated combines high end performance and features with very competitive pricing Having been awarded the contract, Quantum (UK) Ltd devised and implemented an access control system that includes more than 70 door readers in the landlord's area of the St Botolphs Building as well as speed lanes in the foyer to facilitate rapid and convenient entry and exit for staff. The system also works in conjunction with card readers in the building's lifts, so that staff access can easily be restricted to the floors that they are authorized to visit.The SiPass integrated installation works in conjunction with a CCTV installation, also provided by Quantum (UK) Ltd, which is based on Siemens SISTORE digital video recorders and unobtrusive Solaris dome cameras. The close integration between the access control and CCTV systems is used to enhance overall effectiveness of the security installation by, for example, arranging for the frame rate of video capture to be increased automatically in an area where an unauthorized access attempt is being made.The capability also exists for the CCTV system to automatically direct PTZ (pan-tilt-zoom) cameras toward specific areas identified by the access control system as being worthy of closer inspection. This option has, however, not yet been implemented, although enhancements are at present regularly being made to the security installation as the detailed requirements of the building's new tenants become known.Currently, the landlord's security installation includes multiple controllers for the access control system – one for each area of the building – each with its own database, and two SISTORE AX digital video recorders. The major components of the system, including the CCTV cameras, are linked via a dedicated Ethernet network. Provision is made for the connection of up to eight PCs to this network to act as monitoring and control stations for the whole installation. ''SiPass integrated is a top-end system that'sflexible, easy to work with and excellent value for money.'' The landlord's installation is now complemented by another SiPass integrated system that has been provided by Quantum (UK) Ltd for one of the building's first commercial tenants. This covers another 50 doors on the first and second floors of the building, and has three monitoring and control stations. At the request of the tenant, this system uses a separate network and is not linked to the landlord's installation, although such a link would be easy to establish, should it ever be required. "On the basis of our experience with the two projects in the St Botolphs Building, I can confirm that the SiPass integrated system has lived up to all of our expectations and surpassed most of them," said Lee Brockman. "It's a very impressive system, and I say that as someone who has worked in access control for many years. SiPass integrated is a top-end system that's flexible, easy to work with and excellent value for money." West Virginia University Uses Siemens For New Approach To Institutional Sustainability
As higher education facilities' professionals look for innovative ways to fund campus refurbishment programs and upgrade building systems, performance contracting is becoming an increasingly popular means through which efficiencies can be achieved with a budget-neutral approach. Administrators at West Virginia University (WVU) chose this option to address their eight million square foot built environment, significantly improving facilities and increasing energy efficiency, while at the same time helping to improve safety.Before work commenced, WVU was eager to find a way to reduce utility costs, improve facility operations, address deferred maintenance and lessen the impact of its campus buildings on the environment. Many of the facilities built in the 1960s and 1970s were still operating with original equipment and limited centralised building automation systems. "We were keeping a lot of the systems running, but they weren't running very well," says Joe Fisher, from Facilities and Services at WVU.Following a tendering process which saw bids submitted by 18 companies, each of the three selected finalists was asked to undertake an investment-grade energy audit analyzing consumption and identifying where WVU could maximize energy saving. Siemens was chosen as the partner for this project.Achieving substantial savingsOnce selected, Siemens recommended facility improvement measures that would deliver the greatest impact in this multi-phase project which runs over eight years.The anticipated $60 million cost of the building and refurbishment program, once all projects are completed, will be significantly exceeded by the savings achieved through adoption of the new, more energy-efficient technology. The cost of the project was divided by the guaranteed annual savings to determine the length of the contract.Central to the project was the provision of new building automation systems at WVU. Some facilities will have new energy management systems installed, while in others modifications are being made to improve the efficiency of building operations and even out temperature variations. "Two to three million dollars worth of controls upgrades in the first and second phases will both help their buildings operate more efficiently, and improve comfort levels for students, faculty and staff", explains Jim Platz, senior account executive at Siemens.The close cooperation with the university resulted in identifying requirements for campus facilities in terms of urgency of repairs and upgrades, and balanced payback periods to select the right combination of projects. "It was a mix of projects with greatly varying payback periods", says Fisher. "Projects with quick payback like power factor correction offset projects with longer payback or even training which offered no payback at all." "Two to three million dollars worth of control upgrades will help efficiency and improve comfort for students and staff" Improving energy efficiency and safetyThe performance contracting program underway at WVU is beneficial to the institution for a number of reasons. Chief among these is the improved efficiency, comfort and operation of campus facilities. "However, It also helps with safety" explains Lisa Saurborn, Engineering Manager, Facilities Management WVU. Installing monitors on fume hoods to ensure that they are exhausting properly is just one example."We've been able to flat-line our utility budget to a great extent because of these contracts," says Tim Bostonia, Associate Director for WVU's Purchasing, Contracts, and Payment Services Department. Financial benefits to the university are just as significant. This budget-neutral process reduces unexpected and emergency capital expenditures and controls future utility expenses for the institution.The partnership with Siemens is helping WVU to operate its facilities with fiscal responsibility, and to minimize the impact of more than 80 campus buildings on the environment by reducing the overall CO² footprint. With friendlier, more accessible data and healthier buildings, this multi-phased performance contracting project is significantly contributing to the institution's commitment of providing the highest quality educational experience to its students.Ongoing developmentIn addition to the extensive work that has already been completed, further phases are ongoing. In Phase 2 facility improvements are being made at 3 campus locations – Evansdale, Parkersburg and WVU Institute of Technology – resulting in guaranteed energy savings of approximately $1.1 million. In Phase 3 guaranteed annual savings of more than $580,000 are being provided at WVU's Health Sciences campus, with further savings to be realised through the Phase 4 and 5 investments.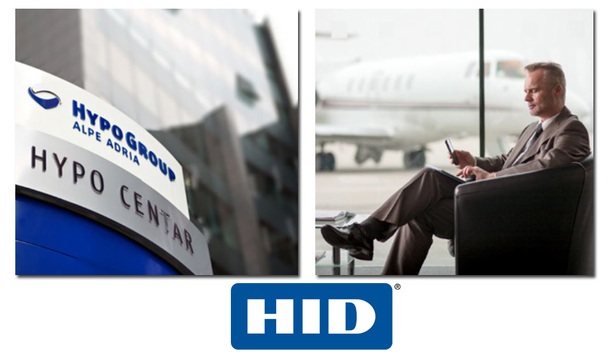 Hypo Alpe-Adria Bank Launches Mobile Banking Using HID Global Secure Solution
Hypo Alpe-Adria-Bank confidently relies on HID Global to secure new service offerings for customers Hypo Group Alpe Adria, headquartered in Klagenfurt, Austria, is a banking group with its core business in the Alps-Adriatic region. The group consists of individual entities in Slovenia, Croatia, Serbia, Bosnia-Herzegovina and Montenegro. Hypo Alpe-Adria-Bank in Croatia is the largest bank in the Hypo Group. Hypo Alpe-Adria-Bank ranks in the top five banks in Croatia that offers financial services to individuals, sole proprietors, and corporate entities. Currently, the bank's network comprises 74 branch offices and over 250 ATMs throughout Croatia. Since entering the Croatian market in 1994, Hypo Alpe–Adria-Bank has focused on being at the forefront of innovation and offers a broad range of products and services. Key Mobile Banking Criteria In order to address the growing sophisticated needs of banking customers in Croatia for 'anytime, anywhere' access, Hypo Alpe–Adria-Bank sought to expand its multi-channel banking services. The bank embarked on an initiative to launch a secure mobile banking offering, building on the success of its internet banking service that already differentiated it from the competitors. Key selection criteria included the following: An integrated multi-channel authentication platform for securing internet and mobile banking Flexible, future-proof framework for adding multi-layered authentication to respond to current and evolving online threats Convenient and innovative banking authentication solutions that could provide their customers with a seamless customer user experience Ease of deployment and administration Trusted brand that offers integrated versatile authentication and advanced fraud protection solutions The bank embarked on an initiative to launch a secure mobile banking offering HID Global Two-factor Authentication HID Global's solution was selected based on these stringent criteria and its long-standing relationship of over 10 years with Hypo Alpe-Adria-Bank in Croatia from the previous successful secure internet banking deployment. "HID Global is a trusted brand in the market and offers the best security solutions," said Mr. Alberto Skendrovi?, Executive Director Organization/IT with Hypo Alpe-Adria-Bank, in Croatia. Hypo Alpe-Adria-Bank implemented two-factor authentication for its innovative mobile banking solution. The bank's deployment of HID Global's ActivID® Authentication Appliance was critical for customers to have peace of mind in accessing banking services from anywhere, and from multiple devices. Moreover, it strengthened their multi-channel strategy by applying consistent security across multiple service channels thus adhering to common best practices for digital banking. The bank launched its mobile banking customer solution secured by HID Global's ActivID Mobile Soft Token SDK One-Time Password (OTP) functionality. This was embedded in Hypo Alpe-Adria-Bank's mobile banking application that supports different mobile operating systems - Android, Windows and iOS. As a result, Hypo Alpe-Adria-Bank was able to effectively offer a higher level of security to its customers HID Partnership With ComTrade HID Global worked with its local partner ComTrade to develop the mobile banking applications. Hypo Alpe-Adria-Bank exclusively uses HID Global's Identity Assurance solutions and they comprise the bank's de facto strong authentication platform. HID Global's solutions are integrated with the bank's internet and mobile banking platforms, delivered by ComTrade. HID Global partnered with ComTrade, a system integrator that has a long-standing relationship with the bank and is a regional expert in its field for designing and developing innovative banking solutions. "HID Global's Software Development Kit (SDK) facilitated the rapid launch of a secure mobile banking solution for the bank. This was thanks to the versatility of the ActivID Authentication Appliance that has a flexible integration framework," said Emir ?auševi?, Delivery Director Bosnia and Herzegovina with ComTrade Group. Retail And Corporate Internet Banking Solution For its retail and corporate internet banking solution, the bank developed a customized two-factor authentication method using HID Global's ActivID Appliance SDK. This enabled strong two-factor authentication (what you have) and a PIN (what you know). In addition, the SDK allowed the bank to design and manage an in-house centralized solution that included personalisation, initialization and maintenance solutions. As a result, Hypo Alpe-Adria-Bank was able to effectively offer a higher level of security to its customers without compromising on a convenient and seamless user experience when accessing their mobile and internet bank accounts. Most importantly, the bank was able to maintain their customers' trust and loyalty with this new mobile banking service. The bank was able tomaintain their customers'trust and loyalty with thisnew mobile banking service The bank was also able to demonstrate its ongoing commitment to customers by offering innovative applications to address their requirements for 'anywhere anytime' banking services. "HID Global's ActivID Authentication Appliance provided Hypo Alpe-Adria-Bank with a multi-layered, versatile authentication solution that was cost-effective," said Mr. Alberto Skendrovi?, Executive Director Organization/IT of Hypo Alpe-Adria-Bank, in Croatia. Unified Approach For Multi-Channel Banking The solution allowed Hypo Alpe-Adria-Bank to adopt a unified approach for multi-channel banking via an integrated authentication platform. This provided centralized management for credentials across a broad range of users and device types.It has also provided the path for implementing a risk-appropriate platform to address rising online malware threats. Moreover, as adoption of service channels such as mobile banking continually increase, HID Global's ActivID Authentication Appliance is expected to provide a significant return on investment (ROI) to the bank. Currently, Hypo Alpe-Adria-Bank has 75,000 internet banking users, including both retail and corporate customers, and an initial customer base of 25,000 retail customers using their new mobile banking service. Based on its continued successful relationship, Hypo Alpe-Adria-Bank confidently relies on HID Global to secure new service offerings for retail, corporate and mobile banking customers for small and medium-sized enterprises. "HID Global is a recognized brand and offers secure identity solutions to ensure our customers' trust in online and mobile banking. We do not see any authentication solution that can compete with HID Global," said Mr. Alberto Skendrovi?, Executive Director Organization/IT with Hypo Alpe-Adria-Bank, in Croatia.