HID Access Control Accessories
(27)
Browse Access Control Accessories
Access control accessory products updated recently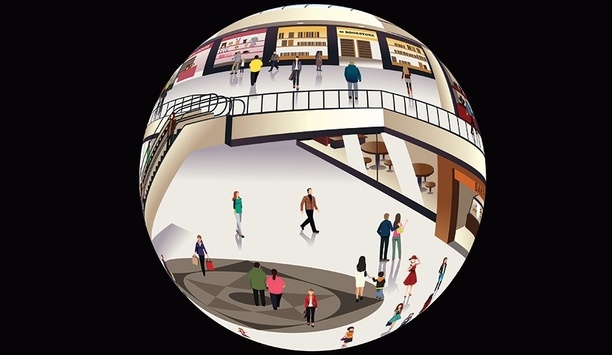 Surveillance In 2017: 360-degree Cameras A Primary Device For Total Situational Awareness
The physical security market continues to experience growth as users look to capitalize on the promises of emerging technologies and because of this, 2017 proved to be a great year for Oncam. In fact, this year was the best year in Oncam's history in terms of sales, as 360-degree fisheye cameras have gone from being a "specialty" camera used only in certain applications to a primary device for enabling total situational awareness. Today, many of our customers leverage 360-degree cameras exclusively to provide extensive coverage inside a facility or in a large outdoor area, with traditional narrow field-of-view cameras used only at "choke" points. Increase In Cybersecurity Threats And Breaches At the end of 2016, we predicted a major trend this year would be an increase in cybersecurity concerns for users of physical security systems, and we were right. An increase in cybersecurity threats and breaches have put organizations on watch. Based on this and the adoption of more IT-centric infrastructure and protocols, there is significant collaboration between IT and physical security, and true "convergence" is finally starting to happen. The adoption of video analytics also continued to increase this year, as most video surveillance projects involved the use of some form of analytics and data analysis. Demand For Safeguards As we move into 2018, the trends of 2017 will roll over, and cybersecurity will continue to be a major issue. Suppliers of hardware and software will put an even greater emphasis being cyber secure and end users will increasingly demand safeguards. Additionally, the deployment and use of advanced analytics based on newer artificial intelligence-based technologies will continue to increase. It will be the technology providers that find ways to allow users to capture additional value from the information collected by security systems that will accelerate growth. Oncam made significant investments in new products that leverage analytics and cloud technologies. In 2018, we will continue to invest in the development of new products, with a focus on solutions for particular applications across industry segments. Beyond our technology advancements, we've invested significantly in boosting our sales force in the Americas and adding industry experts to ensure sustained customer and partner success with our solutions. From our vantage point, Oncam is well positioned to capitalize on opportunities for growth in the coming year.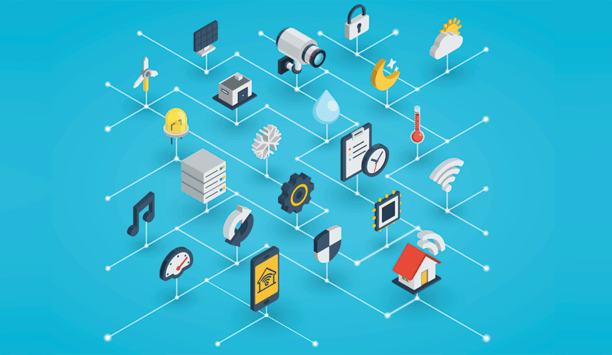 Connected, Cyber-secure Solutions Will Lead The Security Market In 2018
2017 was quite an interesting and eventful year for the physical security industry. The economy has been robust and technology has become progressively sophisticated—with interactive services, cloud computing and network-based solutions taking charge to provide new insights to installers and their end-user customers. The Internet of Things is creating increasingly integrated solutions, with a heightened emphasis on total connectivity. Changing Security Expectations World events have also put the spotlight on the need for comprehensive security at public events, tourist attractions and schools and campuses. Security is an expectation and systems integrators are becoming trusted advisors to their customers, who are looking to them to solve problems or issues. Residential systems are more robust and now, are migrating to the commercial side of the business. There's a blurring of the lines of technology—many of the products that come to the security industry originate from the consumer side. This proposition is also changing expectations by both residential and commercial customers, who want common, easy operation from their smartphone or user interface. Unexpected was some of the biggest deals in the industry, including acquisitions by dominant companies who grew even larger and continued ongoing consolidation on the manufacturing side. Those who remain will need to be progressive and step up their game with the latest proven technologies. Selling hardware isn't the end game any longer. It's providing solutions that generate revenue for security dealers and offer a solid return on investment for the end-user. In addition, solutions need to be easier for the user, and integrate many different systems and components across the enterprise. Cybersecurity Safeguards End users want to get the most out of their solutions—and they want to be able to have more than safety and security. They are looking for the types of products that yield insights into system performance and give them the data the need for greater control and to proactively address any challenges or problems before they occur. Downtime is not an option and therefore, there's an increased emphasis on consistent power so solutions are always on and running reliably. For security dealers and integrators, physical security and cybersecurity services will be part of their offerings and no longer separate disciplines Cybersecurity is a dominant conversation in the security industry these days and that buzz will continue into 2018. Because solutions are increasingly network connected, they have vulnerabilities that will have to be addressed by service providers and manufacturers. Manufacturers will need to take the upper hand in providing hardened products—testing and certifying for cybersecurity safeguards. That is not an easy task and can be expensive, but it needs to be done. Because cybersecurity is in constant evolution, many will go the route of outsourcing this component of their manufacturing to third parties well-versed in threat detection and hardening. Hardened products will also need to evolve with new emerging attacks. For security dealers and integrators, physical security and cybersecurity services will be part of their offerings and no longer separate disciplines. Intelligent Access Control Solutions Manufacturers no longer operate in silos. They are working with systems integrators to more fully understand their needs and those of the end-user. Manufacturers are also partnering with technology providers—bringing in the expertise of others so their solutions are comprehensive and holistic. We will continue to see integration of formerly disparate components, open systems and open APIs. There will also be strong migration to access control systems with edge intelligence and power over Ethernet, leveraging existing cabling for network connectivity. The winners will be those who take the lead in providing cyber secured and hardened products, as well as companies who partner with others to bring best of breed solutions to market. The losers will be those who continue to develop proprietary, closed systems and fail to recognize the importance of network connectivity for real-time, proactive reporting. Without networked power, the facility cannot yield the proper insights it needs to stay reliably connected 24/7 Ongoing Partner Success LifeSafety Power® has been working consistently and diligently on elevating the status of power from unintelligent hardware device to network-connected component that yields rich data for the user and allows the installer to provide remote monitoring and managed power services. We have changed the paradigm of power but there's additional work to do to get people to understand the new, critical role power plays in comprehensive enterprise and campus security. Now, security installers can help the end user know what's happening with locks, access control, gates or other connected solutions and fix problems before they happen. Without networked power, the facility cannot yield the proper insights it needs to stay reliably connected 24/7. We have also had continued, ongoing successes with our many partners in the access control community and that's where we will further focus our efforts in 2018—working with leading security solution providers to present the best technologies and solutions that are reliable, certified and present the types of insights security dealers need to offer customers to provide the highest levels of service. This will also help security dealers and integrators differentiate themselves and compete more effectively in the crowded marketplace.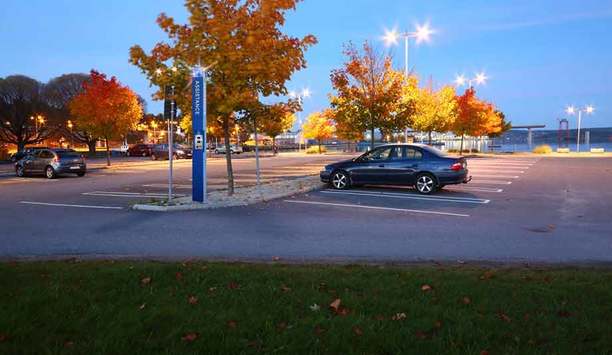 Intercoms Increasingly Popular In Education, Campuses And Multi-tenant Housing Markets
Part 1 in our Intercoms in Security Series Lambert-St. Louis International Airport uses Code Blue intercoms Organizations are demanding a new level of interoperability among mission-critical security systems. Intelligible audio, the ability to hear, be heard and be understood, is critical to communication, which is essential to the core security processes within an organization, as well as to emergency situations. Intelligible audio provides a platform to optimize various processes, including the use of security officers. "Our main thrust is to ensure our clients see intelligible and interoperable audio, not as an option, but as instrumental to their budget optimization, stakeholder communication and risk mitigation efforts," says Jim Hoffpauir, President of Zenitel North America, a manufacturer of intercoms and other communications solutions. Iintercoms In Building Safety And Security The role of intercoms in building safety and security is a given across many markets, and that use is growing. Intercoms are used in campus call boxes, elevators, muster locations, and for emergency notification. The trend is toward video, audio and access control, all tied together. There is also an emphasis on providing intelligible audio in any environment, even demanding ones. The education market has historically been a large sector for intercoms. Emergency phones and intercoms traditionally have been found throughout education settings, including colleges and universities, where they remain quite popular. Expanding Markets For Two-way Communication In recent years, however, their popularity has also grown within the healthcare and mass transit sectors, where their versatility allows authorities to react to emergency situations while also providing a wide range of applications for non-emergency situations, such as car trouble or requests for directions. Intercoms can fulfill a variety of emergency and non-emergency needs in places like downtown Santa Ana, California (Photo courtesy Code Blue) "Markets of all sizes and shapes can benefit from a two-way communication solution that can help individuals place calls for assistance with first responders, police departments or customer service representatives," says David Fleming, Chief Design Officer for Code Blue Corp. Intercoms For Public And Private Sectors Aiphone is another intercom manufacturer for which education is a big market. Bruce Czerwinski, U.S. General Sales Manager, Aiphone Corp., says about 80 percent of both public and private K-12 and higher education campuses are using at least one intercom in some form. That percentage grows to nearly 100 percent for hospitals, which are using intercoms as nurse-call stations and at parking facilities, exterior door entries, nurseries and pharmacies, he says. "About 40 percent of commercial units – from strip malls to large, multi-tenant campus settings – are using intercoms" Up to 70 percent of larger multi-family facilities are also using intercoms. And that percentage is even higher in older, heavily populated Eastern cities. Many locales have laws mandating the use of audio and video intercoms on buildings beyond a threshold number of units. About 40 percent of commercial units – from strip malls to large, multi-tenant campus settings – are using intercoms, says Czerwinski. In the past year, Aiphone's emergency stations have become very popular, particularly in campus settings; both commercial and higher education. Also, a growing number of unmanned parking garages are using the stations to allow patrons to immediately reach first responders or security personnel. Each of these markets still has growth potential, but by its sheer size, the commercial market offers the greatest opportunities, according to Aiphone. Video-Enabled IP Intercoms Intercom usage differs widely in various global markets, according to Craig Szmania, CEO of 2N USA, a manufacturer of IP intercoms. In the North American market, intercom usage is relatively low compared to the Europe, Middle East, and Africa (EMEA) region, where intercoms are a more mature market. Security, convenience, systems integration and IP-versus-analog adoption are driving usage and growth to more than 20 percent year-over-year. More and more video-enabled IP intercoms are seen as an integral part of a system wide security and video solution, according to Szmania. "Our intercom portfolio targets all the major verticals, but we have had particular success in the education sector – K-12 and universities," says Szmania. "These end users are looking for specific features in securing their campuses, providing convenience to their administrators, employing programmability for differing use scenarios throughout the campus, and integration to their telephony or other systems." More and more video-enabled IP intercoms are seen as an integral part of a system wide security and video solution Szmania says the latter point is becoming a particular need in light of a requirement for campus-wide communication and coordination in emergency situations. "Our intercoms integrate seamlessly with third party solutions such as Cisco's telephone systems that are the communication backbones of many schools and campuses," he adds. IP-based Solutions In Residential Verticals Considering near-term growth potential, single family and multi-tenant residential verticals have fantastic opportunities for increased usage of door stations/intercoms in the United States, according to Szmania. The company has entered this space over the last several years and has grown to be a market leader in IP-based integrated solutions, especially in the home automation space. The adoption of IP networked solutions for condominiums and apartments is just taking off, driven in part by consumer demand for mobile-anywhere video, audio and door control. The service is also a driver for integrator/dealer adoption of the technology to provide recurring monthly revenue (RMR). 2N has also achieved triple-digit growth in commercial building installations over the past two years. Building owners, IT departments and security managers want and need a networked solution for control and security. 2N's open platforms are a good fit, says Szmania. Read part 2 of our Security Intercoms series here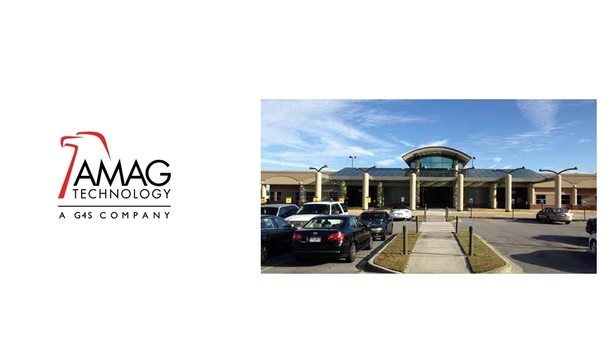 AMAG Safeguards Valdosta Regional Airport
Valdosta Regional Airport in Valdosta, Georgia offers three daily commercial flights to and from Atlanta Hartsfield-Jackson International Airport, along with general aviation. The airport contains three runways, two of which are used by commercial aircraft. The airport offers ground transportation, free parking, a Subway restaurant, and many other services such as hangar space and flight training to name a few. Previously, Valdosta Regional Airport operated a legacy Matrix access control system. The proprietary system, including the readers, panels and software, was outdated, making it difficult and expensive to obtain replacement parts. Building automation systems Looking for an open solution, Valdosta Regional Airport turned to Allcom Global Services for their expertise and upgraded to AMAG Technology's Symmetry SR Retrofit Access Control system with HID readers. "Symmetry integrates into various video, intrusion and building automation systems," said Kevin Cioffi, vice president, Allcom Global Services. Valdosta has more freedom to research competitive pricing and alternative options" "By choosing an open system, Valdosta has more freedom to research competitive pricing and alternative options. We are thrilled they have chosen Allcom. We gutted all the circuit boards and changed them to the Symmetry panels," said Tim Register, operations manager/airport security coordinator, Valdosta Regional Airport. "We kept the antennas and how the data was transmitted. All the mounts stayed the same; we just swapped in Symmetry and it worked." Integrating different technologies Symmetry controls access to the perimeter of the airport including the vehicle access gates and all outside doors facing the Security Identification Display Area (SIDA). The SIDA includes all areas that have access to the commercial apron and tarmac. The SIDA also requires a reader with a PIN-plus-card swipe to open, which make up 75% of the airport's readers. The remaining Airport Operations Areas (AOA) require only a proximity card swipe to open, which are mostly internal doors and the main entrance. Thirty-two new HID proximity card readers were installed in total. To get the open system the airport required, Valdosta Regional Airport replaced older panels with Symmetry SR panels. As the Symmetry system changes or expands, integrating different technologies or adding more readers will be easy and less expensive. More economical approach The simple job of creating a badge for a user was cumbersome and time consuming with their old system The security operators found Symmetry much easier to learn and use, saving money and hours in training time. The simple job of creating a badge for a user was cumbersome and time consuming with their old system. With Symmetry, badges are created on demand, onsite, with no hassle or extra charge. "Symmetry provided us a more economical approach to facilitate the same thing we used to do with a more expensive, proprietary system," said Register. "It is much easier to create a badge with Symmetry." Life flight helicopter Airport authority employees, TSA, airline employees, fixed based operators, life flight helicopter and fixed wing aircraft are all protected by Symmetry. In addition to the perimeter, Symmetry controls access to all work areas within the airport and to the hangars located inside the perimeter fence. "An incident happened one Sunday morning where a car hit a pole and brought the power down," said Tim Register. "If we were operating the Matrix system, it would have been down for hours. Our Symmetry system was only down minutes."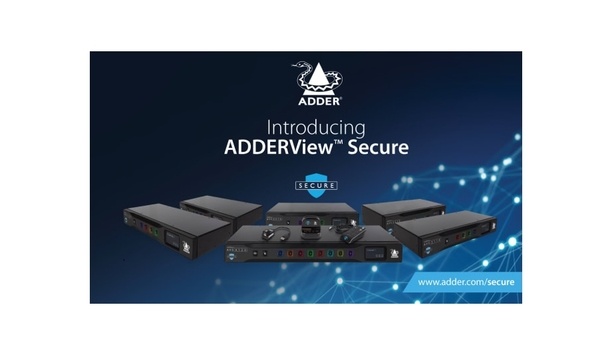 Adder Technology Launches The ADDERView Secure Range Of KVM Switches And Accessories To Minimize Cyber Attacks
Adder Technology, a global provider of connectivity solutions and high performance IP KVM, has announced the launch of the new ADDERView Secure Range of KVM switches and accessories. The NIAP Protection Profile 4.0 compliant range is designed to minimize hacking and cyber-attack risks without compromising real-time data visualization and secure collaboration in mission-critical environments. Made in America, the range of secure switches combine features such as channel separation, uni-directional data paths and tamper-proof labeling to maintain high levels of security required in command and control centers. Users can control classified and non-classified network sources simultaneously and in real-time, while benefitting from pixel-perfect data visualization at video resolutions up to 4K at 60 frames per second (fps). E-Paper display The ADDERView Secure range has been designed with simplicity and usability in mind without sacrificing functionality. An E-Paper display shows user-defined status information for the selected target computer and classification level, while fully color-configurable LED buttons have been designed to give users instant and clear channel confirmation, essential in busy control room environments. ADDERView Secure range is compatible with Adder's existing portfolio of matrix and extension product To increase efficiencies in control rooms, the ADDERView Secure range is compatible with Adder's existing portfolio of matrix and extension products, allowing secure IT personnel to protect their initial infrastructure investment, improve scalability and IT agility. Backwards compatibility allows users to take advantage of access to a wider portfolio of connectivity solutions to improve data visualization and collaboration. ADDERView Secure range The ADDERView Secure range comprises: ADDERView Secure Desktop KVM Switches: a powerful range designed to improved usability with an intuitive E-Paper display and color-configurable LEDs. ADDERView Secure Flexi-Switch: an innovative solution designed to offer ultimate flexibility with support for video resolutions up to UHD 4K at 60 fps on single and dual-head computers. ADDERView Secure Multi-Viewer: designed to deliver instant and simultaneous access to multiple data sources in mission-critical control rooms. ADDER Secure Card Reader: a robust accessory that allows users to simultaneously authenticate with up to four isolated computers. ADDER Secure Remote Control Unit: a compact unit that provides secure push button access to any channel on the target PC directly from the user desktop. ADDER Secure Port Expander: a secure accessory used to provide an additional port for USB HID devices including touch screens. Adrian Dickens, CEO, Adder Technology, commented, "We understand that organizations accessing, processing or controlling sensitive data require numerous security features as standard, and compliance with the latest NIAP protection profile is just one of them. It was important to us that our new secure KVM products offered enhanced functionality above and beyond what is expected. I believe the ADDERView Secure range does just that, and will significantly improve user workflows in mission-critical applications. " The new ADDERView Secure range forms part of Adder's extensive connectivity portfolio, which is renowned for technical excellence, reliable performance and specification. Users can book a demo to experience the ADDERView Secure range for the first time on the Adder Technology booth at AUSA 2020, March 17th-March 19th at the Von Braun Center, Huntsville, AL.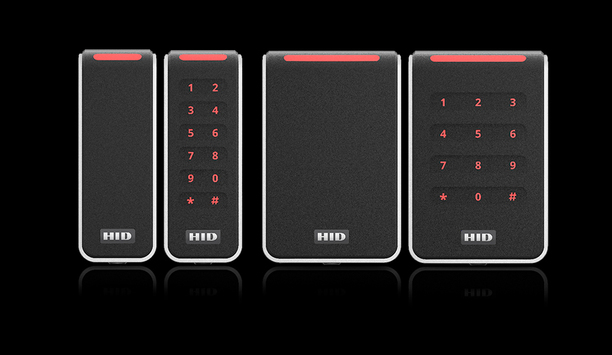 New HID Signo Readers Are Open, Connected and 'Future-Proof'
HID Global is introducing a new "flagship" line of access control readers as successors to the iCLASS line. The new HID Signo readers will support 15 different credentialing formats and communicate using the latest NFC (near field communication), BLE (Bluetooth Low Energy) and OSDP (Open Supervised Device Protocol) standards. HID Global says the new readers will simplify integration to more secure and mobile credentials. HID Global has invested in a "future-proof" approach that both accommodates a variety of current market needs and can adapt to embrace new technologies as they come onto the market. The new line incorporates "all the hardware you need," combining the capabilities of older generations of readers into a single product. Simplifying the choice of readers The new reader line seeks to simplify the choice of readers in a time when a variety of trends is complicating the access control market, from cloud systems to mobile access to identity management. "We are simplifying the way we bring our products to market, and baking it all into our readers," says Harm Radstaak, HID Global Vice President and Managing Director. "If an installer takes a reader out of the box and mounts it on the wall, it just works." We are simplifying the way we bring our products to market" In designing the product, HID sought feedback from channel partners, installers, consultants and end users on how the new readers would function. In addition, the company sought advice from architects on the design of the product. Aesthetics and industrial design elements were a priority because they ideally reflect the quality and "promise" of how the product will perform. Cybersecurity Cybersecurity is another emphasis. The readers store cryptographic keys and process cryptographic operations on certified EAL6+ secure element hardware, and custom authentication keys can be used for organizations who prefer that level of control. EAL6+ certification is a designation of the Evaluation Assurance Level of an IT product or system (the highest score is EAL7). Signo also includes a velocity checking feature designed to mitigate and thwart brute force attacks. "The new Signo line is a continuation of the journey we have been on," says Radstaak. "It is the natural succession of what we have been doing for years, and it underlines our position in the market." By natively supporting mobile credentials, the new product line reinforces HID's commitment to mobile systems, which the company first brought to market in 2014. Signo readers also include Enhanced Contactless polling to support mobile credentials in Apple Wallet. Addressing standards Embracing the OSDP standard, which was created in 2008, also addresses the growing customer need for bi-directional, secure communications. There is built-in support for OSDP Secure Channel as well as legacy Wiegand communication for organizations seeking to transition. Signo incorporates support for most credential technologies globally, including Seos, credentials with HID's Secure Identity Object, and a variety of 125kHz legacy technologies such as Indala and Prox. The flexibility and openness of Signo is a response to the acceleration of new technologies entering the access control market. "If you look at new technologies in general, our market has been slow in adopting them," says Radstaak. "However, with new entrants in the market, new technologies, new device manufacturers and artificial intelligence (AI), I believe the market is adopting new technologies much faster than before. Users are much savvier." The consumer Administrators will be able to remotely configure and diagnose readers Radstaak says he expects market adoption of the new readers will be fast. "Customers have been waiting for this platform," he says. "This has been a tremendous investment for HID Global, and it underlines our position in the market with its open platform, simplicity and future-proofing. We are prepared for whatever comes next technology-wise." With Signo readers, administrators will be able to remotely configure and diagnose readers as well as monitor status through a centrally managed and connected reader ecosystem. As a member of the FiRA Consortium, HID Global has advocated bringing new technology to market based on the "fine ranging" capabilities of ultra-wideband (UWB) technology, which has applications in detection of the precise location or presence of a connected device or object. It's the kind of technology that Signo platform's "future-proofing" approach is geared to accommodate. "As the capability unfolds, we will be there to adapt," says Radstaak.
Related white papers
Access Control & Intelligent Vehicle Screening
Convergence Of Physical And Logical Access